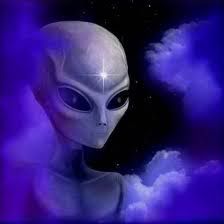 ATTENTION GALACTIC FEDERATION OF LIGHT:
WE ARE OFFERING AN INCREDIBLY POWERFUL RARE HAUNTED PORTAL RING:
AN ENERGETICALLY IMBUED PLEIADIAN HIGH COUNCIL ALIEN SPIRIT COMMUNICATION RING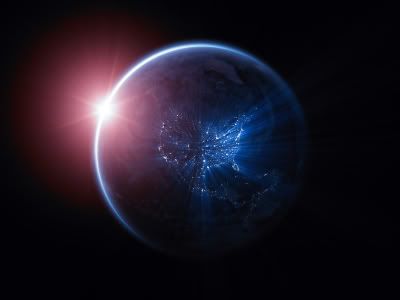 Attention Fellow Lightworkers and my galactic family and friends! My family has been for some time trying to come in contact with an authentic and powerful ET Communicator and Channeler that would be able to help us create communication portals and energetically imbue them to different items to use as a connection to our star families. We have been working on trying to perfect this for over 6 months now, and have finally been able to achieve it!

What we have to offer is the first ever offered here on eBay. It is a ring, energetically imbued with the galactic energies of the Pleiadian High Council! This is a communication portal that we have achieved to create a means for our intentions and for us to be heard directly by the Pleiadian High Council by speaking to this ring.

This could not have been accomplished if it was not for the help of our wonderful ET Communicator and friend, who has been so instrumental in helping us with this process, as well as the help of my entire family, and two other metaphysical practitioners, who all put their heads together and were part of a pretty extensive full moon ceremony last full moon so that we could achieve this. This is a HUGE achievement, because typically, in order to create an energy portal such as this one, we would need to have something from one of their crafts, etc. so that we could create the portal. Being that we have not physically been aboard, we had to go about this a completely different way, by getting in contact with the High Council instead, through our ET Communicator, and by getting permission from the Pleiadian High Council to energetically imbue items to their energy field, with their consent. They were very obliging, and only asked that we make sure those that are receiving these items are of the highest good, as they DO NOT want them going into the hands of the wrong people.

We have assured the High Council that there are a tremendous number of wonderful star family down here that need their guidance and just wish for their intentions to be heard.

They communicated to us, through our ET Communicator, that there is still a very definite battle that is being raged right now between the Dark and that they are very involved in ending this reign of negative dark power that has taken over the Earth, but have advised us to be extremely careful about releasing our personal names and the names of who was involved in the channeling and creation of these portals, as they are concerned for our safety in the lash out that could occur by those "dark" entities that are still trying to tighten their fingers on their slowly slipping control, as they are monitoring media, etc. Most of which you all already know friends.

So we ask that you just be aware that we will not be releasing anyone's real name in relation to this for our own safety, and yours, which is why our listings remain private.

This is the first one that we have ready to release. We have several others that were completed as energetic portals to the Pleiadian High Council that same night, and we will slowly be releasing them as we see possible.

At this time we ask that you bid if you feel you are in need of having your thoughts and intentions heard to the Council. They are extremely interested in hearing from us. They communicate back to us by visitation, orbs of light, monitoring us in the skies, as several of us have noticed heavily lately, and also by astral travel and projection. Some of us have been actively communicating with them for quite a bit of time now at night while we are sleeping. When you come into possession of this portal ring, you will find that you may wake up in morning a bit more tired than when you went to sleep until your body regulates with the increased amount of astral traveling you may be doing. Their communication is different for everyone, but they can give you visions, answer you via things you hear out loud, communicate with you in your mind's eye, or even fly over your house at night just so you know they are listening to what you have to say. They have assured us that with these portals they will be listening. Even when they do not answer right away. They are listening. We have thanked them for allowing us to make this a possibility. We will continue to help ourselves by letting them help us as long as we can!

This is a PORTAL that has been energetically imbued and created with the help of many experienced individuals and the Pleiadian High Council directly. It is not spirit bound. It does not require recharging, offerings, or summoning/invoking.

All you must do is communicate to the High Council in the presence of the ring. NAMASTE'

Bid only if you feel it within you.

CURRENT MESSAGES

The Pleiades are a cluster of beautiful, dazzling stars located in the constellation of Taurus. With a telescope, you can see about one-hundred stars. Without a telescope, you can see only six or seven stars. According to ancient legends, the stars are said to be sisters and the daughters of Atlas. The entire Pleiades cluster is actually the eye of the bull in the constellation of Taurus.

The seven bright stars that helped guide Greek sailors are: Alcyone, Merope, Celeno, Taygeta, Sterope, Electra and Maia. They have been known for thousands of years, surrounded by fascinating legends and stories even to this day. The American Indian Religious Freedom Act was passed in 1979. Amazingly enough, up until that time, Native Americans were illegally forbidden to practice their traditional rituals and ceremonies. You may wonder what Native Americans have to do with the Pleiadians, but the stories are in their legends, much of which has been encoded, kept secret or hidden. In certain Cherokee legends, it is said that their people originated in the Pleiades long, long ago. They claim to have come to this world as Starseeds to bring Light and knowledge. If the stories are true, then modern day Cherokee, as well as other Native Americans, and many of us with Native American blood contain Pleiadian genes!

Certain Pleiadians are highly evolved, more so than most of the human species. The Pleiadian Realm is the next step or level in our human evolution. It is for this reason that certain knowledge is being given to us by specially enlightened Pleiadian beings. There are those that want to help us toward our higher spiritual destiny. These Special Pleiadian Forces reside at a very high frequency that is lighter than what we know. And thus, the term Light is often applied. The higher and lighter the frequency, the closer to the God source one becomes.

Eventually, all will become Pure Light at the center of creation, which is God or Spirit or whatever name you choose to call it. As we evolve, gaining wisdom and true understanding about our real essence, we begin to open up more to Love, and to feel our connection with one another and the universe. In the Earth realm, Love is only experienced and known at a low level compared to all that truly exists. The God/Spirit frequency is beyond anything we know. It is Pure Love - It is is Pure Light. As we strive and come closer to that center of creation, we will know Love completely and be totally In the Light.

Although in physical time, the Pleiadians are 541 light years away, they have learned to navigate other worlds, although not always in space ships. They understand our fear of the unknown, and so they come to help in ways that are non-threatening. They are coming now, sometimes in physical form where they can blend in, but most often through human consciousness. Their intent is not to harm but to help us evolve and develop.

The Pleiadian Message and action is not always one that you might comprehend at first. Thinking with a purely human mind, you might imagine that they will fly in on some sort of spacecraft. It is often difficult or impossible for the human mind to grasp the scope of what is not familiar. Tuning into higher wisdom does not always mean greeting an alien or a spacecraft.

Try thinking about time concepts if you will. Suppose that the past, present and future all exist at the same time right now. That certainly is not an impossibility if you consider time travel. Suspend that thought for a moment....time travel. Time travel is possible through consciousness. So often, this is how wisdom and higher information is passed to us. Without crossing the barriers of time, the human race would get stuck and stay right where it's at.

It is through the Crossing of Time, that the Higher Pleiadian Forces of Light bring us information. This information is vital in our spiritual development. Certain Pleiadians have chosen as their work, a very noble and serious purpose. They strive to work through the layers of human consciousness to bring higher wisdom from the place they dwell at. They are not God, yet they bring wisdom, as many have brought wisdom throughout the ages from higher realms.

Their purpose is not to save your soul, but to enlighten you more to the power and beauty of who you are, and to the divine creation of which we all are a part. People or so called Channelers that bring in certain information are in no way divine or special. They are simply willing to tune into another place, another time and receive information. Many humans have always had the capacity to do that. There will be some that will actually take that chance and put it out there for others to partake of.

If we are to wake up, it is important to explore the possibilities and reach further to know who we really are. By exploring and remaining open, it is always possible to reach beyond ourselves for enlightenment, higher wisdom, and guidance. The Pleiadian Realm is not at the God level, yet it does exist in time beyond the human level. Ponder for a moment how another system of life might possibly run parallel to our own system of life.

The Pleiadian Realm operates outside of our normal concept of linear time. While it operates in another star system, it also exists outside of our normal ideas of time. Imagine for a moment that all of time takes place at the same time - both the past, present as well as the future. If we can tune into a so called past life, then we can also tune into future life - thus the Pleiadian Realm, and beyond. The idea here is for us now to begin to grasp the concept that time does not really exists. Neither does time run in a straight line. The time issue is much more complex than that, so much so that it often completely alludes us.

As we seek and learn of things unknown, we will walk down many paths in life encountering just what we need to help awaken us to a higher destiny. Our journey will cover a lifetime as we gather a multitude of experiences that will help us to expand and evolve. The most important issue to the human condition is not to allow ourselves to become rigid and unyielding in our thinking. This is a common human affliction and causes many to shut down the gates to further exploration, settling comfortably within the confines of one belief system. Our universe is expansive, vast and never ending and mostly unknown - anything at all is possible...and all things are possible

Remember
Awareness brings realization. Realization causes an awakening. Awakening brings us to an in-Lightened state. In the Light, you will find your truth....and finally you will know the power is within YOU.

This information was obtained from www.pleiadians.net

PICTURES OF THE RING BELOW

THE RING IS A SIZE 8 - IT HAS AN ADJUSTABLE SIZE BACK. THIS IS A PIECE OF COSTUME JEWELRY THAT HAS BEEN ENERGETICALLY IMBUED. COSTUME JEWELRY HAS THE BEST LEVEL OF DISCREETABILITY, WHILE STILL ENABLING US TO KEE P THE COST OF PURCHASING LOW FOR YOU!
| | |
| --- | --- |
| | mouseover to enlarge |
Moondancer Originals only accepts PayPal for ease of use, safety, and security reasons. Please make all payments within 3 business days of committing to purchase an item. If you have an extraordinary circumstance please message us to let us know what is going on, and when you will be able to purchase the item, and each case will be looked into on an individual basis. If we do not allow you to extend the payment deadline, please understand that it is not personal, rather just trying to efficiently run our business. Please note that we do have to wait for some payments to clear before sending out.

Only bid if you are seriously intending to make this purchase. Due to the high number of non-paying bidders, we do have to restrict bidding to those who have an account that is currently in compliance with bidding and purchasing policies. It is nothing personal, and if you are not allowed to purchase, please work to get your account back into compliance and then come shop with us once more!

If you do not pay for your item within the payment deadline, we will send you one reminder, and then we will open a non-payment case against your account and leave you negative feedback. We try to avoid leaving negative feedback at all costs, as this will seriously hinder your ability to purchase other items down the road from other sellers, but we will be forced to initiate this process should you choose not to pay for items you have committed to buying in an attempt to help all sellers lessen the rapidly growing non-payment issue and protect our businesses.
We ship to the USA and Internationally. We do not ship on holidays or weekends. Please keep in mind that all payments must clear before we are able to send your item out. We will mark the item as shipped within the transaction, so please be checking your account for updates.
Due to the nature of our business, we do not accept returns or give refunds. We try to never make mistakes on our shipments, but if for some reason we have sent you an incorrect item, please let us know right away so that we may correct that error.
Paranormal experiences occur in different ways and take different forms. We take a lot of pride in what we offer in our store. This is our life and we love what we do. We have been involved in the metaphysical field for many years, and we have established many great connections and relationships through our work that enable us to offer items from all over the world to you.
Please feel free to email us at anytime regarding questions you have about our items, or advice you need about purchasing an item, etc. Please understand that we try to respond to all messages we receive within 48 hours, but we do receive a high volume of emails and try to respond to them in the order in which they have been received.
We tend not to respond to messages on holidays or weekends, but occasionally we have found ourselves so committed to our work that we have worked through the weekend responding to messages and helping our customers. This just depends on our work load, so please do not be offended if you should not receive a response until the following business day.
We are very passionate about our work. Please let us know how our items have changed your life. Feel free to message us and give us feedback down the road so we can add it to our client testimonials, and more importantly, so we can continue to positively affect the lives of our clients.

As per Legal requirements: We are required by law to state that anything we sell is for entertainment purposes only. We are not responsible for anything that happens once the buyer takes ownership of any of our items. You must be at least 18 years old to make purchases on this site.
Purchases made of products and/or services are done at your own risk. We are not responsible for misuse of any of the items from our store and those items/services should not be used in lieu of professional, legal, medical, financial or psychiatric advice or care.
Moondancer Originals text, photographs of items or services, logo and all listing descriptions, written experiences and testimonials, are plagiarism protected and are Copyright material. Use of any Moondancer Originals material is considered copyright infringement, and is prohibited by law without written permission from a Moondancer Originals representative.
We would like to address that we are selling metaphysical items, and as such, much of our information is received by hearsay, folklore, mythological tales, and channeled information. As such, we will not be held liable for what does/does not happen after you have purchased one of our items. Our items are clearly labeled, "No Returns Accepted" because of the nature of the business we are in. When you purchase one of our items you are fully understanding this, and taking full responsibility for yourself and your purchase. "Magick" is different for each and every person, and the results you experience are different. Each one of us on this earth experiences the world differently, the same way we experience the metaphysical differently than one another. We are passing along and re-homing many spiritual companions, passing on and delivering to you channeled messages and hearsay regarding these spirits and/or haunted items, and we are not responsible for your experiences with them after that point and we are not responsible for the "validity" of the information. We do study and research as much as possible after we have received channeled information to decide whether or not it resonates with ourselves after we have received it. We ask that you do the same. If it resonates with you, please purchase from us. If it does not, please do not purchase from us. There is no way for us to know whether or not our spirits and the information we have received is truth. We want to believe our spirits have told us and our friends the truth, but we are not "guaranteeing" any of the information we have provided. Channeled information from any source be it spirits, extra-terrestrials, or humans, is exactly as we have stated – there is no way for us to verify truth from untruth, and so we just provide the information as we have received it. This is not a place for the skeptical, as magick has never and will never work for those who do not believe in it. It is as simple as that. We feel we were called to do this job in this lifetime, and we ask that you buy from us accordingly as it resonates inside you. We are very strict about our NO RETURNS ACCEPTED policy, as well as have added this disclaimer so that you are fully aware that when you purchase from us, you are releasing us from any liability associated with your purchase, our items, and by purchasing from us, you have agreed to our policies as stated above.
txzj pxzj1277 txzj67