ULTIMATE PERSONAL PROTECTION PENDANT
Extremely High Success Rate*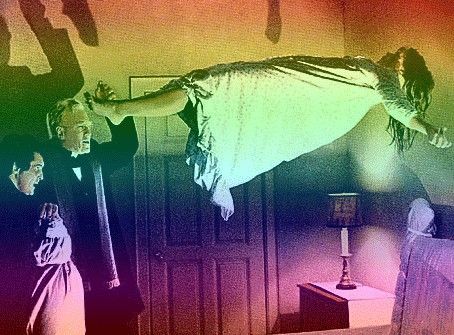 Triple Spell Cast By The Moondancer Originals Family
BANISH DEMONS, REMOVE HEXES AND BLOCK CURSES!
EXORCISM OF NEGATIVE ATTACHMENTS OR ENTITIES IMMEDIATELY!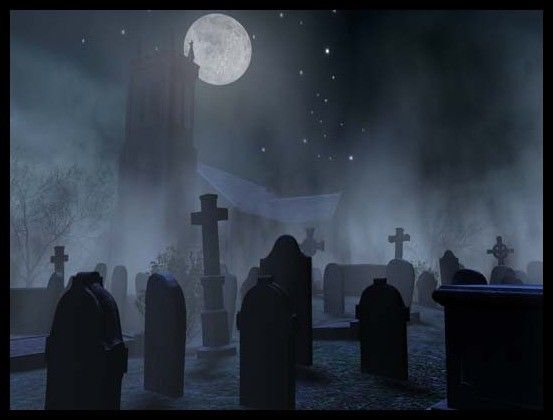 Powerful Casting TRIPLE Cast For ULTIMATE Protection and Banishment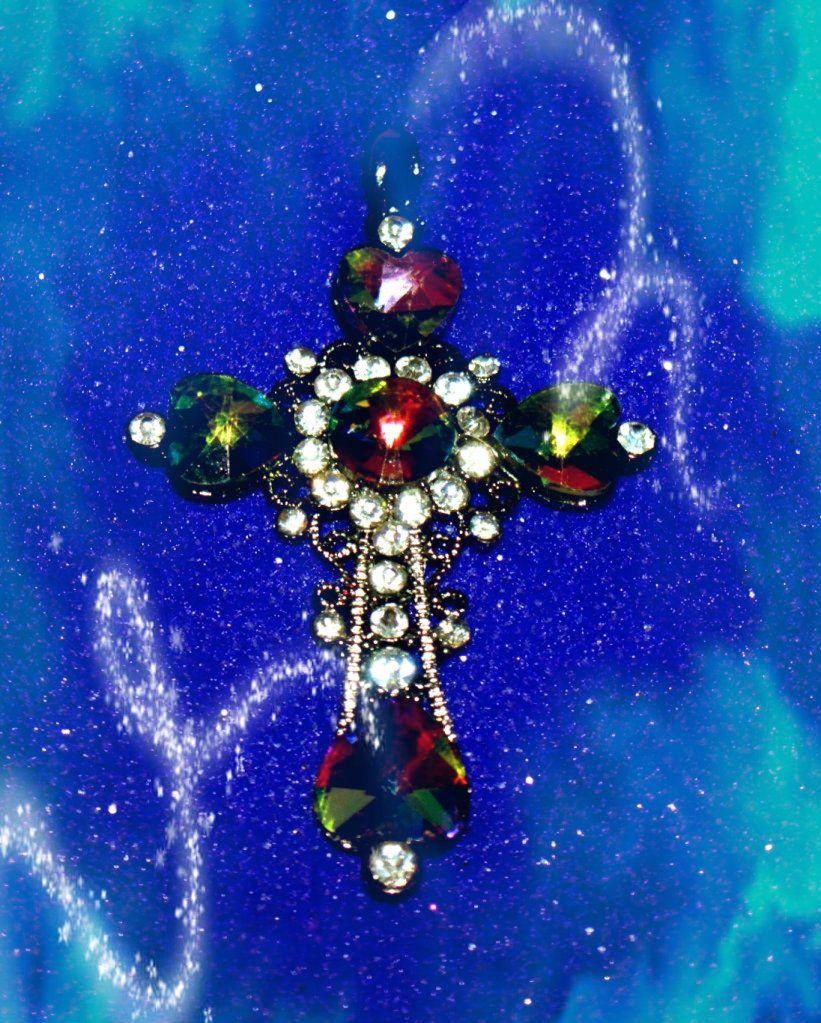 Our family has triple cast these pendants so you can banish and exorcise evil spirits from touching you and inhabiting your home! Please read the articles below to decide if you so need this pendant! It can also be used for Protection in case of future attack as a prevention measure! These are very powerful, very authentic witchcraft cast pendants.

We use them ourselves, as well as have given and sold them to several clients that have had positive results from this set of spells! INCREDIBLE power. You can feel their strength when you hold them in your hand!

They can be put on a chain and worn, or hung somewhere close to you! Very discreet article, no one needs to know it's purpose besides you!

Symptoms Of An Evil Spirit Attack

Symptoms of demonic interference may appear on various surfaces and be characterized by various scales of intensity, apply to people, animals, places and objects.

Demonic action upon man can manifest itself on the spiritual or physical plane. We will enumerate manifestations starting with relatively mild ones, to phenomena in extreme forms.

1. On the spiritual plane

Temptations – particularly strong, urging to evil.

Thoughts – lewd, obscene, contrary to the supernatural.

Difficulties in praying, reading the Holy Scripture, aversion to conversion.

Nightmares, sometimes together with visions and a strong sense of an evil spirits presence (strangling, touch, temporary paralysis).

Aversion towards the sacred

Aversion towards God, the faithful, the clergy (priests, nuns).

Aggressive behaviors with a religious and social background, nervous reactions to somebody's piety, spiritual practices and prayer (especially for a tormented person).

Aversion towards and inability to receive sacraments; participate in Mass and other services.

Strange behaviors during eating blessed meals (e.g. difficulty in swallowing food with blessed water), aversion towards wearing blessed clothes or ones with a blessed medal sewn in.

Repulsion to sacramental (blessings, blessed water, blessed medals and other items, as well as images of saints); nervous reactions or stiffening upon being touched with a saint's relic, a blessed medal, a scapular; a repulsion to the cross, desecration of blessed items, churches.

2. On a mental plane, applying to health

Sudden behaviour changes, lasting neglecting of duties, personality change.

Depression, a lasting bad disposition, suicidal attempts, self-mutilation.

Sexual deviations and perversions.

Speaking in unknown tongues (ones which the enslaved person has never studied).

Health disorders, especially headaches, stomach and back pains, pressure on the throat, which cannot be diagnosed or cured.

Satanic symbols on the body appearing during prayer.

3. Phenomena in the surroundings

Oppressions – unexplained phenomena, moving, appearing and disappearing objects, doors and windows opening by themselves, poltergeist-type phenomena.

Behaviour of pets, like they were sensing somebody's presence (e.g. staring into one place, flying in terror). NEGATIVE REACTIONS**

Finding objects – in pillows, mattresses of possessed person's strange objects are sometimes found, e.g. dolls, figurines of animals or people, clots of blood, wisps of hair, splinters of wood or metal that might be evidence of various forms of magic.

This article was obtained from http://www.exorcismus.org/demonic-possession/219-symptoms-of-an-evil-spirits-action-

Are you cursed? Top 10 signs to look out for…

It is a fact of life that there are people out there willing to do evil work on others. People willing to lay curses, hexes and jinxes on you. This could be to exact revenge (often for imagined slights) or to gain power over you.

But how do you know when you are cursed? What are the tell-tale signs of spiritual poisoning?

There are many indications. What follows are the top 10 signs highly suggestive that you are suffering from the baleful effects of a curse or hex:

1.Nightmares: Persistent or recurring bad dreams could be a sign that an evil worker has gained access to your mind. Dreams of being killed or injured, or bitten by a snake or stung by a scorpion, or of falling from a great height are are sure fire indication that you have been cursed.

2.Loss of Energy: If you were once full of energy and zest for life, but now are listless and prone to gloomy thoughts, the cause might well be a hex.

3.Financial Loss: If you have lost your job or home, or taken some other monetary hit, the root cause could well be down to a jinx having been laid on you.

4.Relationship Difficulties: If things were once going great in your marriage or committed relationship, and suddenly turned sour without warning, someone could be working evil against you – perhaps having hit you with break-up goopher.

5.Health Problems: If you have inexplicable health issues, strange allergies, nagging headaches, panic attacks, fear of leaving your home, fear of heights or other inexplicable fears, it may be the result of baleful conjure. It might not be a natural illness or condition.

6.Dark Omens: If your favorite heirloom or piece of jewelry has gone missing or has broken, apparently inexplicably…or you see three crows together cawing in a graveyard…or you notice three jet black dogs in the street looking ominously at you…it is not a good sign. A dark cloud of ill omen could well be hanging over you, laid on you by an evil worker.

7.Unexplainable Pains: If you get nagging pains anywhere in your body that you cannot explain, unpleasant aches in your lower back or stomach, or even pains in your legs, someone may be working evil conjure against you.

8.Trouble Sleeping: If you suddenly wake up in the night and cannot get back to sleep, it may be a sign that a dark root doctor is targeting you with bad goopher. Perhaps driving a pin into the heart of a voodoo doll – and that is what woke you with a heart-rending start.

9.Legal Problems: If you've been hit by a lawsuit or criminal charges, this could be down to bad goopher blighting your life and leading you into trouble.

10. Bad Luck: If you are experiencing long runs of bad luck and misfortune, the most likely cause is the baleful effects of a jinx laid on you by an enemy or jealous person.

NOTE: Please bear in mind that the force of an occult attack comes in three waves, each more serious than the last. So if you believe you've been hit with a curse, the next wave, and the one after that, will be far, far worse… therefore you need to take IMMEDIATE ACTION. Delay at your peril. It is the exact opposite of the old saying that "things will only get better." Believe me; they will only get worse, much, much worse…

This article was obtained from http://www.doktorsnake.com/2010/09/24/are-you-cursed-top-10-signs-to-look-out-for/
| | |
| --- | --- |
| | mouseover to enlarge |
Moondancer Originals only accepts PayPal for ease of use, safety, and security reasons. Please make all payments within 3 business days of committing to purchase an item. If you have an extraordinary circumstance please message us to let us know what is going on, and when you will be able to purchase the item, and each case will be looked into on an individual basis. If we do not allow you to extend the payment deadline, please understand that it is not personal, rather just trying to efficiently run our business. Please note that we do have to wait for some payments to clear before sending out.

Only bid if you are seriously intending to make this purchase. Due to the high number of non-paying bidders, we do have to restrict bidding to those who have an account that is currently in compliance with bidding and purchasing policies. It is nothing personal, and if you are not allowed to purchase, please work to get your account back into compliance and then come shop with us once more!

If you do not pay for your item within the payment deadline, we will send you one reminder, and then we will open a non-payment case against your account and leave you negative feedback. We try to avoid leaving negative feedback at all costs, as this will seriously hinder your ability to purchase other items down the road from other sellers, but we will be forced to initiate this process should you choose not to pay for items you have committed to buying in an attempt to help all sellers lessen the rapidly growing non-payment issue and protect our businesses.
We ship to the USA and Internationally. We do not ship on holidays or weekends. Please keep in mind that all payments must clear before we are able to send your item out. We will mark the item as shipped within the transaction, so please be checking your account for updates.
Due to the nature of our business, we do not accept returns or give refunds. We try to never make mistakes on our shipments, but if for some reason we have sent you an incorrect item, please let us know right away so that we may correct that error.
Paranormal experiences occur in different ways and take different forms. We take a lot of pride in what we offer in our store. This is our life and we love what we do. We have been involved in the metaphysical field for many years, and we have established many great connections and relationships through our work that enable us to offer items from all over the world to you.
Please feel free to email us at anytime regarding questions you have about our items, or advice you need about purchasing an item, etc. Please understand that we try to respond to all messages we receive within 48 hours, but we do receive a high volume of emails and try to respond to them in the order in which they have been received.
We tend not to respond to messages on holidays or weekends, but occasionally we have found ourselves so committed to our work that we have worked through the weekend responding to messages and helping our customers. This just depends on our work load, so please do not be offended if you should not receive a response until the following business day.
We are very passionate about our work. Please let us know how our items have changed your life. Feel free to message us and give us feedback down the road so we can add it to our client testimonials, and more importantly, so we can continue to positively affect the lives of our clients.

As per Legal requirements: We are required by law to state that anything we sell is for entertainment purposes only. We are not responsible for anything that happens once the buyer takes ownership of any of our items. You must be at least 18 years old to make purchases on this site.
Purchases made of products and/or services are done at your own risk. We are not responsible for misuse of any of the items from our store and those items/services should not be used in lieu of professional, legal, medical, financial or psychiatric advice or care.
Moondancer Originals text, photographs of items or services, logo and all listing descriptions, written experiences and testimonials, are plagiarism protected and are Copyright material. Use of any Moondancer Originals material is considered copyright infringement, and is prohibited by law without written permission from a Moondancer Originals representative.
We would like to address that we are selling metaphysical items, and as such, much of our information is received by hearsay, folklore, mythological tales, and channeled information. As such, we will not be held liable for what does/does not happen after you have purchased one of our items. Our items are clearly labeled, "No Returns Accepted" because of the nature of the business we are in. When you purchase one of our items you are fully understanding this, and taking full responsibility for yourself and your purchase. "Magick" is different for each and every person, and the results you experience are different. Each one of us on this earth experiences the world differently, the same way we experience the metaphysical differently than one another. We are passing along and re-homing many spiritual companions, passing on and delivering to you channeled messages and hearsay regarding these spirits and/or haunted items, and we are not responsible for your experiences with them after that point and we are not responsible for the "validity" of the information. We do study and research as much as possible after we have received channeled information to decide whether or not it resonates with ourselves after we have received it. We ask that you do the same. If it resonates with you, please purchase from us. If it does not, please do not purchase from us. There is no way for us to know whether or not our spirits and the information we have received is truth. We want to believe our spirits have told us and our friends the truth, but we are not "guaranteeing" any of the information we have provided. Channeled information from any source be it spirits, extra-terrestrials, or humans, is exactly as we have stated – there is no way for us to verify truth from untruth, and so we just provide the information as we have received it. This is not a place for the skeptical, as magick has never and will never work for those who do not believe in it. It is as simple as that. We feel we were called to do this job in this lifetime, and we ask that you buy from us accordingly as it resonates inside you. We are very strict about our NO RETURNS ACCEPTED policy, as well as have added this disclaimer so that you are fully aware that when you purchase from us, you are releasing us from any liability associated with your purchase, our items, and by purchasing from us, you have agreed to our policies as stated above.
txzj pxzj1277 txzj67