TRIPLE SPELL CAST ENCHANTED MAGICKALS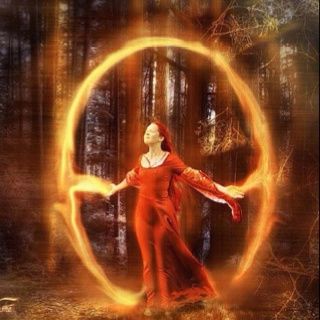 This bracelets come in a variety of three colors. Please look at all of our listings if you want to see the other colors.
There is a pink, a light blue, and a clear crystal rhinestone.
Triple Spell Cast Evil Eye Protection Evil Banishing Good Luck Attracting Bracelets
Cast By The Moondancer Originals Family
Moondancer Originals is proud to be able to offer these beautiful Triple spell cast Hematite Hamsa Hand Evil Eye Protection Charm Bracelets to our wonderful customers.
Each bracelet is stretchy and can fit the average wrist.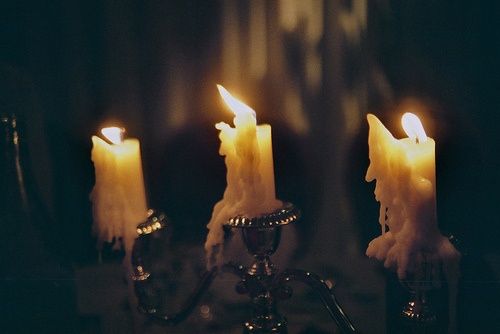 History of Hematite
In ancient times, hematite was associated with the god of war. The ancient Romans believed the mineral made them invincible in battle, so hematite was used for adornment in jewelry and as a face paint. Native Americans also shared the belief that the mineral would protect them in battle. Ancient Egyptians referred to hematite as bloodstone. They believed hematite could be used to treat blood disorders and control bleeding. Hematite was also used in the making of Babylonian seals. During the 18th and 19th centuries, hematite jewelry was worn during mourning periods.
Metaphysical Properties
Magic practitioners often use gemstones in spells and rituals because of the properties believed to exist within these stones. Hematite is believed to transform negativity and promote optimism. It is known as a grounding stone, thought to increase courage and self-esteem and reduce stress. It is a good stone to aid communication as well as for those just learning how to meditate. It acts as a stabilizing force to balance the mind, body and spirit.
Healing Properties
Practitioners of alternative healing methods often utilize gemstones in their healing work as well and hem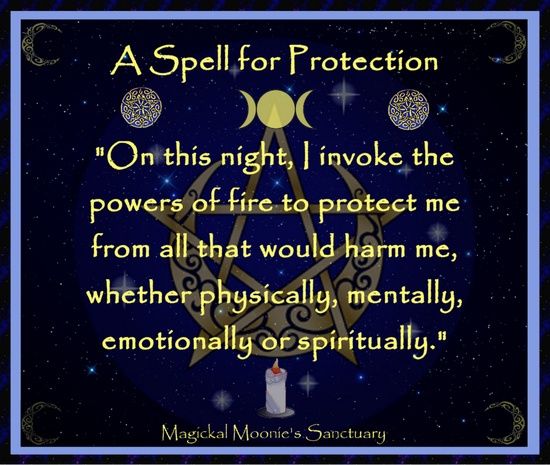 HISTORY OF THE HAMSA HAND
atite is believed to have certain healing properties. Hematite is used to alleviate fever and draw illness from the body. It is used to improve memory function, stabilize blood circulation and improve oxygen supply throughout the body. Some people experience inflammation when wearing hematite in direct contact with the skin. If inflammation occurs when wearing hematite jewelry, remove the item or wear it in a way that it does not directly touch the skin.
HISTORY OF THE HAMSA HAND
HAMSA AS GODS HAND
Historically a wide geographic area, included the Middle East, considered the Hamsa sacred hand symbol as the symbol of God's hand in the earth. It helped to make them feel the existence of God in everything and in every new formation. The Hamsa amulet was seen as the symbol of holiness, healing and miracles, which would pull the forces of good to the bearer and protect them from unseen dangers, disease, and neutralize the negative energies of envy and the forces of evil.
These symbols and belief slowly transmitted themselves into the Jewish religion and into the first great symbolic culture of the Egyptian Civilization
HAMSA WITH EVIL EYE AND ANCIENT EGYPT
The Sky god, Horos, tells us that man can never escape the eye of conscience, which is always open, and that eye monitors all human life. The sun and the moon are the eyes of Horus because the sun and the moon look down on humanity 24 hours a day like eyes from the sky. The Eye of Horus is also called the eye of the sun god Ra.
In ancient Egyptian mythology, Seth who represents ego, selfishness and evil, tried to gouge out Horus's eye so Horus gave his eye to his father Osiris.
The eye of Horus is a symbol that shows the uniqueness of God in the mathematical form.
Namely, if the whole is divided into two, obtaining a ½ and that 1/2 is divided into two obtained a ¼, and this is subsequently repeated for an 1/8, 1/16, 1/ 32 and 1/ 64 respectively. The sum of these numbers is 63/64. Even if this sequence is continued to infinity the value one is never reached Therefore the only peremptory is that God is one.
HAMSA AS THE WOMAN'S HOLY HAND:
This universal amulet represented femininity and had extraordinary characteristics, it protected against the forces of evil for thousands of years, helped to secure peace and was said even to provide healing powers. It is still used as charm in many Middle Eastern countries today.
This special symbol of femininity, which protected people in the magical era transcended to the monotheistic religions and then through them up to the present day, with the main feminine figure becoming the Virgin Mary for Christianity and Fatima for Islam.
For Muslims Hamsa is the hand of Fatima and for Jews is the hand of Miriam who is the Prophet Moses' sister. Hamsa is the hand of the holy woman in short.
HISTORY OF HEMATITIE AND HAMSA HANDS CAN BE FOUND IN MORE DETAIL ONLINE.
WE DID NOT WRITE THOSE HISTORIES.
We are very excited to be offering several new spell cast magickals!
After several hours of work castings, we have to present to you this beautiful item!
We have been asked many times to create and cast more discreet pendants, necklaces and jewelry items that can be carried or worn without others becoming suspicious of you! This is one of our newest items! We have put several hours of work into the casting, so please purchase if you feel compelled to do so!
This is a very powerful item, as we have triple spell cast it with protection, evil banishment, and good luck drawing spells. The bracelet is very pretty. It is a wonderful thing for anyone to wear or keep near them, and can be given as a gift as well. It is discreet enough that people will not know, nor assume that it is anything more than a symbol of protection that you wear. They would never dream that it has added protections and luck spells cast upon it.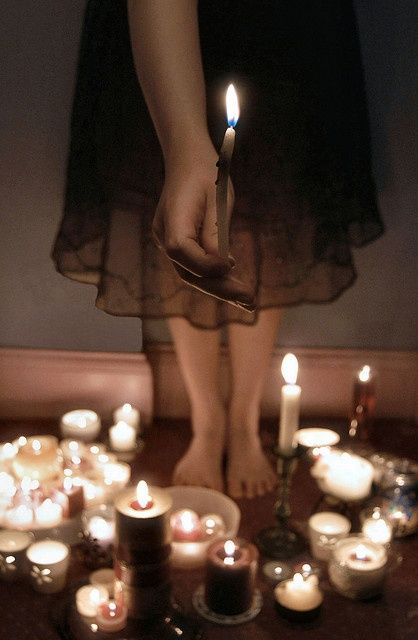 Moondancer Originals only accepts PayPal for ease of use, safety, and security reasons. Please make all payments within 3 business days of committing to purchase an item. If you have an extraordinary circumstance please message us to let us know what is going on, and when you will be able to purchase the item, and each case will be looked into on an individual basis. If we do not allow you to extend the payment deadline, please understand that it is not personal, rather just trying to efficiently run our business. Please note that we do have to wait for some payments to clear before sending out.

Only bid if you are seriously intending to make this purchase. Due to the high number of non-paying bidders, we do have to restrict bidding to those who have an account that is currently in compliance with bidding and purchasing policies. It is nothing personal, and if you are not allowed to purchase, please work to get your account back into compliance and then come shop with us once more!

If you do not pay for your item within the payment deadline, we will send you one reminder, and then we will open a non-payment case against your account and leave you negative feedback. We try to avoid leaving negative feedback at all costs, as this will seriously hinder your ability to purchase other items down the road from other sellers, but we will be forced to initiate this process should you choose not to pay for items you have committed to buying in an attempt to help all sellers lessen the rapidly growing non-payment issue and protect our businesses.
We ship to the USA and Internationally. We do not ship on holidays or weekends. Please keep in mind that all payments must clear before we are able to send your item out. We will mark the item as shipped within the transaction, so please be checking your account for updates.
Due to the nature of our business, we do not accept returns or give refunds. We try to never make mistakes on our shipments, but if for some reason we have sent you an incorrect item, please let us know right away so that we may correct that error.
Paranormal experiences occur in different ways and take different forms. We take a lot of pride in what we offer in our store. This is our life and we love what we do. We have been involved in the metaphysical field for many years, and we have established many great connections and relationships through our work that enable us to offer items from all over the world to you.
Please feel free to email us at anytime regarding questions you have about our items, or advice you need about purchasing an item, etc. Please understand that we try to respond to all messages we receive within 48 hours, but we do receive a high volume of emails and try to respond to them in the order in which they have been received.
We tend not to respond to messages on holidays or weekends, but occasionally we have found ourselves so committed to our work that we have worked through the weekend responding to messages and helping our customers. This just depends on our work load, so please do not be offended if you should not receive a response until the following business day.
We are very passionate about our work. Please let us know how our items have changed your life. Feel free to message us and give us feedback down the road so we can add it to our client testimonials, and more importantly, so we can continue to positively affect the lives of our clients.

As per Legal requirements: We are required by law to state that anything we sell is for entertainment purposes only. We are not responsible for anything that happens once the buyer takes ownership of any of our items. You must be at least 18 years old to make purchases on this site.
Purchases made of products and/or services are done at your own risk. We are not responsible for misuse of any of the items from our store and those items/services should not be used in lieu of professional, legal, medical, financial or psychiatric advice or care.
Moondancer Originals text, photographs of items or services, logo and all listing descriptions, written experiences and testimonials, are plagiarism protected and are Copyright material. Use of any Moondancer Originals material is considered copyright infringement, and is prohibited by law without written permission from a Moondancer Originals representative.
We would like to address that we are selling metaphysical items, and as such, much of our information is received by hearsay, folklore, mythological tales, and channeled information. As such, we will not be held liable for what does/does not happen after you have purchased one of our items. Our items are clearly labeled, "No Returns Accepted" because of the nature of the business we are in. When you purchase one of our items you are fully understanding this, and taking full responsibility for yourself and your purchase. "Magick" is different for each and every person, and the results you experience are different. Each one of us on this earth experiences the world differently, the same way we experience the metaphysical differently than one another. We are passing along and re-homing many spiritual companions, passing on and delivering to you channeled messages and hearsay regarding these spirits and/or haunted items, and we are not responsible for your experiences with them after that point and we are not responsible for the "validity" of the information. We do study and research as much as possible after we have received channeled information to decide whether or not it resonates with ourselves after we have received it. We ask that you do the same. If it resonates with you, please purchase from us. If it does not, please do not purchase from us. There is no way for us to know whether or not our spirits and the information we have received is truth. We want to believe our spirits have told us and our friends the truth, but we are not "guaranteeing" any of the information we have provided. Channeled information from any source be it spirits, extra-terrestrials, or humans, is exactly as we have stated – there is no way for us to verify truth from untruth, and so we just provide the information as we have received it. This is not a place for the skeptical, as magick has never and will never work for those who do not believe in it. It is as simple as that. We feel we were called to do this job in this lifetime, and we ask that you buy from us accordingly as it resonates inside you. We are very strict about our NO RETURNS ACCEPTED policy, as well as have added this disclaimer so that you are fully aware that when you purchase from us, you are releasing us from any liability associated with your purchase, our items, and by purchasing from us, you have agreed to our policies as stated above.
txzj pxzj1277 txzj67