Description

SECRETS AT THE BOTTOM OF THE OCEAN: TRAGEDIES THAT SHOULDN'T HAVE BEEN.
DJINN CLAIMING TO HAVE SERVED ILLUMINATI AND SOCIALITE FAMILIES, SENTENCED TO DEATH BY A HORRIBLE SINKING OF THE TITANIC. DJINN EXPOSING THE TRUTH OF THEIR MASTERS FATEFUL DEATHS ABOARD THE "UNSINKABLE" SHIP OF DREAMS.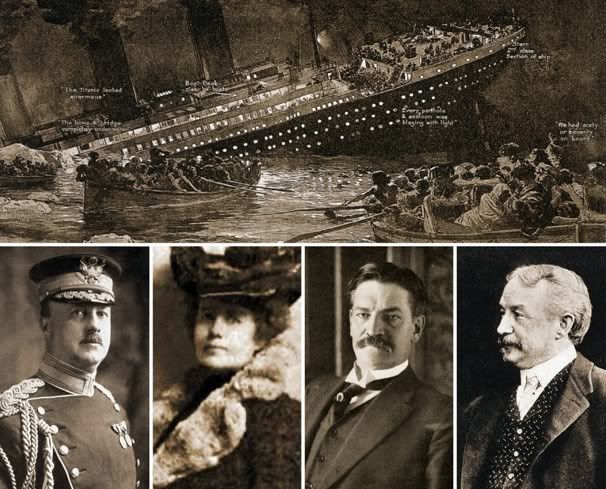 Hello and welcome friends! Thank you for visiting this auction. You have come to witness and see the collection we have received from our friend Sri Baba Lanka III and we are so proud to be offering! We are putting up as much of his current recent collection sent to us as we can this week, so please let us know if you are looking for a particular type of jinn and we will see if we have one like that from him. His conjurations are some of the most exquisite that we have received lately, and so we are trying to get them listed as soon as possible! Please be patient! Each one, (or family in this case), is very unique and is only being offered to one master and then will be gone!
So DO NOT WAIT on these! We have been able to successfully re home almost all of the first set of this collection, and we are looking forward to finding the best masters for the next ones as well! Thank you all for being a grand part of that!
He, Sri Baba Lanka III, is an incredible expert at conjuring some of the most potent and influential genies that are gracing our realm with their presence. For years he has worked to perfect his communication, channeling, meditating and conjuring to the point where he is able to summon some of the most high and persuade them to take on new masters! He has successfully summoned many genies that belonged to Illuminati Families, Freemasons, Elite Secret Society genies, and those of International leaders and royalty! We are so proud to be able to offer them to our wonderful clients and now on our eBay store as well! There are many out there who can successfully summon, conjure and bind jinn. However, there are only a few that can summon the highest caliber and most historical of jinn. Sri Baba Lanka III from Norway is one of those few. We are proud to have him as one of our companions and friends working in the light of the good.
The first thing that you must know is that it does not happen by any coincidence that you are reading this. You are here only because you were meant to be here. This spirit has come to us from Sri Baba Lanka III who is a longtime friend of ours and is currently living near Norway. He has lived many places in his lifetime, and we are fortunate to be in constant communication with him. He is not only an expert conjurer, but has spent a good share of his life researching the "Djinn" and has had many experiences with them that he has personally shared with us. He has travelled to the caves where they are residing, he has meditated to their dimension and actually has been shown their dimensional existence by one of his spiritual guides who happens to be a jinn. He has been blessed with an incredible abundance of information about this spiritual class, and has even been able to successfully channel their messages on several occasions.
Although he has studied and is a firm believer in many types of spiritual entities, he is incredibly connected to the Jinn race and believes that he was meant to be here in this human body to be a testament to the Jinn's existence. There has been wide speculation in parts of the world, not in the Middle East, for they have embraced the existence and have even noted things to do with the Jinn in their Quran, but should be say, other parts of the world, have long questioned the Jinn and their existence. Our friend, Sri Baba Lanka III would like us to always provide his testament that they are real, they exist in a dimension higher than ours, the fifth and higher to be exact, and that they can and do come here to help us, some bind willingly to objects that allow them to stay and be a spiritual aid to a master or human companion, and others do in fact come in and out of our dimension to cause hindrances to the human race. He also has assured us that he does not bind any hindrance or negative jinn to items he sends to us to rehome to our clients, and that he knows these types of jinn exist and so he must always be careful, much in the same way that we are careful about who our friends and confidants are here in the human realm. We have the same issues they have. Some people are of the light and some are of the dark. We have to decipher that much in the same way as they do. However, he has told us, never have fear, as he will not send us any of the dark.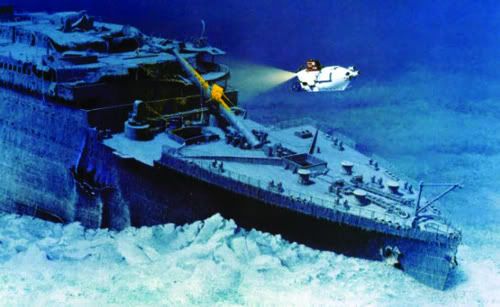 There is much mystery and many conspiracy theories surrounding the sinking of the Titanic.
The fateful night of April 15, 1912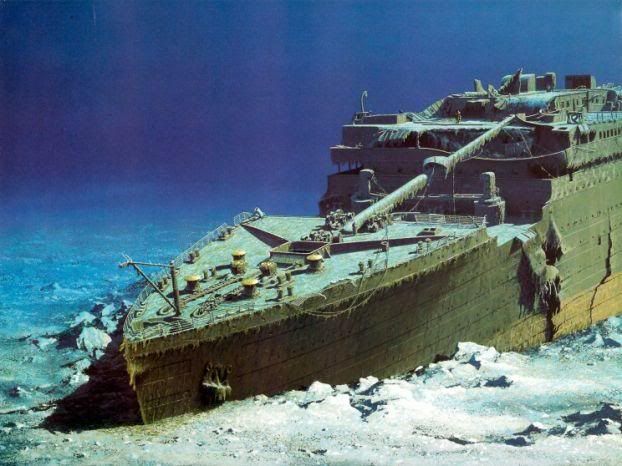 Was an event that changed the course of many lives. But how much the course changed and what the reason was has never really been determined, or at least, never really documented with the truth.
For one hundred years there has been controversy about what many believed was a planned disaster. Was this a planned tragedy? Was the ship doomed to death before it even left port? Was it even really the Titanic? Was it the Olympic instead, hidden given new signage and pretending to be the Titanic? Could anyone be that cruel to do this to so many unknowing people?
Some believe that the real truth may never be known.
Perhaps the only spirits who hold the secret of why the Titanic sank that night lie deep beneath the murky waters of the Atlantic Ocean. However, what about the secret spirits of these spirits? What about their jinn? Before now we have never had the opportunity to offer any of them, but Sri's conjurations are incredibly powerful and have unearthed some of the most interesting jinn, secretly companions of some of the socialites that were aboard the ship on the night its secrets were lost forever.
A large share of the passengers on the maiden voyage of the Titanic were very wealthy families, socialites, and businessmen. When these people perished, our business world was forever changed. Have you ever thought about what things may have been like if they had not died?
Our history was altered when these prominent people passed on.
It was a tragic accident . . . or was it?
Who would have wanted to see so many important people be taken out of the picture in one fell swoop?
Well, the truth of that is another story.
What we have to bring to you today,
Is one of those who were "left behind" when the poor, unlucky souls, purposely or not, were in the wrong place at the wrong time.
But who is it, you ask yourself?
Well it's a jinn of course! And according to him, there are others that have remained as well, traveling around solo, grieving the murders of their masters, and wisping in and out of dimensions, unbenownst to us until now. This jinn, however, has willingly come forth to Sri, after having served the Astor family for so long. Ready to have a new master.
What else would have survived a catastrophic disaster such as this one, and on a huge oceanliner filled with such wealthy and important people such as these!
This djinn is believed to have been one of John Jacob Astors djinn that he had with him, at the time his vessel was a pocket watch which he gave to his wife to take with her when she boarded the lifeboat.
Have you ever wondered why some people are just lucky in everything they do?
Why everything they touch seems to turn to gold?
Some of you reading this probably already have the answer figured out, but some of you may be new to the truth as to where and how some of the wealthy make their fortune!
One such person was on the Titanic with his family that night. His wife survived to tell the story, but has long since passed on. His estate (which much of it in large), was inherited by his son, who has also since crossed over. But there are some very important belongings that we have come in possession of.
You many read the story of this man in more detail below: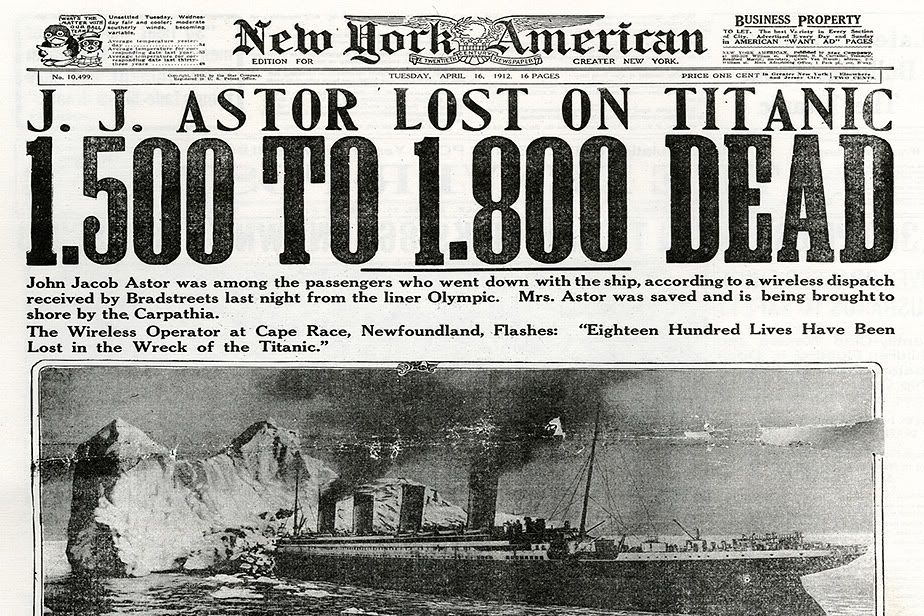 John Jacob Astor IV (July 13, 1864 – April 15, 1912) was an American businessman, real estate builder, investor, inventor, writer, lieutenant colonel in the Spanish-American War and a member of the prominent Astor family. In April 1912, Astor earned a prominent place in history when he embarked on the ocean liner RMS Titanic, which sank four days into its maiden voyage after colliding with an iceberg. Astor was among the 1,500 people on board who did not survive. He was the richest passenger aboard the Titanic.
Biography John Jacob Astor IV was born on July 13, 1864, the son of Caroline Webster Schermerhorn Astor and William Backhouse Astor, Jr. John Jacob IV was the great-grandson of John Jacob Astor whose fortune, made in the fur trade and real estate, made the Astor family one of the wealthiest families in the U.S. Astor attended St Paul's School in Concord, New Hampshire and later attended Harvard University
Marriages In 1891, Astor married Ava Lowle Willing. The couple had two children — William Vincent Astor, born in 1891 and Ava Alice Muriel Astor, born in 1902 – before their divorce in 1909.Since divorce was considered a scandal back then, all in society were shocked when Astor announced that he would marry again. At the age of 47, he married 18-year-old Madeleine Talmage Force, the sister of Katherine Emmons Force. They were married in his mother's ballroom at Beechwood, the family's Newport, Rhode Island house. Madeleine was a year younger than Colonel Astor's son Vincent. The couple took an extended honeymoon in Europe and Egypt to wait for the gossip to calm down. Among the few Americans who did not spurn him at this time was Margaret Brown, later fictionalized as "The Unsinkable Molly Brown". She accompanied the Astors to Egypt and France and, by coincidence, was called home to the U.S. at the same time the Astors also found it necessary to abbreviate their touring.
Careers Among John Jacob Astor's accomplishments was A Journey in Other Worlds, an 1894 science fiction novel about life in the year 2000 on the planets Saturn and Jupiter. He also patented several inventions, including a bicycle brake in 1898, a "vibratory disintegrator" used to produce gas from peat moss, a pneumatic road-improver, and helped develop a turbine engine. Astor made millions in real estate. In 1897, Astor built the Astoria Hotel, "the world's most luxurious hotel", in New York City, adjoining the Waldorf Hotel owned by Colonel Astor's cousin, William Waldorf Astor. The complex became known as the Waldorf-Astoria Hotel, coincidentally becoming the host location to the U.S. inquiries into the sinking of the RMS Titanic, in which Astor was killed.
From 1894 to 1896, he was on the staff of Governor Levi P. Morton. Shortly after the outbreak of the Spanish-American War in 1898, Astor personally financed a volunteer artillery unit known as the Astor Battery, which saw service in the Philippines. Astor was appointed a lieutenant colonel in the U.S. Volunteers and served as a staff officer in Cuba during the Santiago Campaign. During this time he allowed his yacht, the Nourmahal, to be used by the U.S. government. During the war, Colonel Astor appeared in the films President McKinley's Inspection of Camp Wikoff in 1898 and Col. John Jacob Astor, Staff and Veterans of the Spanish-American War in 1899.
His estate "Ferncliff," north of the town center of Rhinebeck, New York, with a mile and a half of Hudson river frontage in the picturesque Lower Hudson River Valley, had been purchased piecemeal by his father in the mid-19th century; Astor was born there. His father's Italianate house of 1864 was partly rebuilt in 1904 to designs by Stanford White of McKim, Mead, and White, retaining its conservative exterior, and a sports pavilion in Louis XVI style was added. The "Casino" or "Astor Courts" reportedly housed the first residential indoor swimming pool in the U.S., an indoor tennis court with vaulting of Guastavino tile, and guest bedrooms; in the lower level were a bowling alley and a shooting range. The estate, reduced to 50 acres (200,000 m2) and renamed "Astor Courts," eventually became a wedding venue. The wedding of Chelsea Clinton took place there on July 31, 2010.
Politics Colonel Astor was a prominent member of the Republican party. As was the case with most of the members in his family, he was a generous contributor to the party.
Titanic While traveling, Madeleine became pregnant, and wanting the child born in the U.S., the Astors boarded the RMS Titanic on her maiden voyage to New York. They embarked in Cherbourg, France, in first class and were the wealthiest passengers aboard. Accompanying the Astors were Astor's valet, Victor Robbins; Madeleine's maid, Rosalie Bidois, and her nurse, Caroline Louise Endres. They also took their pet Airedale, Kitty. The Astors were deeply fond of their dog and had come close to losing her on a previous trip when she went missing in Egypt. Kitty did not survive the sinking.
Death A short while after the Titanic hit the iceberg that caused her to sink, Astor informed his wife of the collision, but reassured her that the damage did not appear to be serious. Some time later as the ship's lifeboats for first class were being manned, John Astor remained unperturbed; he and his family played with the mechanical horses in the gymnasium. At some point Astor is thought to have sliced the lining of an extra lifebelt with a pen knife to show his wife its contents, either to prove that they were not of use or to reassure her that they were.
When Second Officer Charles Lightoller later arrived on A Deck to finish loading Lifeboat 4, Astor helped his wife, with her maid and nurse, into it. Astor then asked if he might join his wife because she was in 'a delicate condition'; however, Lightoller told him that men were not to be allowed to board until all the women and children had been loaded. After Lifeboat 4 was lowered at 1:55 am, Astor is said to have stood alone while others tried to free the remaining collapsible boats;he was last seen alive on the starboard bridge wing, smoking a cigarette with Jacques Futrelle. A mere half hour later, the ship disappeared beneath the water. Madeleine, her nurse and her maid survived. Astor and his valet, Victor Robbins, did not.
In the aftermath, ships were sent out to retrieve the bodies from the site of the sinking; of the 1,517 passengers and crew that perished in the sinking, only 333 bodies were ever recovered. Astor's body was recovered on April 22 by the steamer Mackay-Bennett, a cable-ship chartered by White Star Line (the Titanic's shipping company). Reports persist that his body was recovered in a mangled state, but all who examined his body maintained that it was in perfect condition with no bruising.
Astor was identified by the initials sewn on the label of his jacket. Among the items found on him was a gold pocket watch which his son, Vincent, claimed and wore the rest of his life. Astor was thought by the people who examined him to have been killed by one of the ship's falling funnels.
Astor was buried in Trinity Church Cemetery in New York City. On August 14, 1912, Madeleine Astor gave birth to his second son, John Jacob Astor VI.
Will John Jacob Astor left $69 million of his $85 million estate ($2.08 billion in 2012 dollars) to his eldest son Vincent. This value includes his estate in Rhinebeck and his yacht, the Noma. To his wife Madeleine, he left the use of a 5 million dollar trust fund and an annual paycheck of $500,000, as well as use of his New York mansion 65th & Fifth Avenue, all its furnishings, and his Newport mansion Beechwood and all of its furnishings, pick of whichever luxury limo she wanted from his collection and 5 of his prized horses – as long as she did not remarry. His remaining child, Alice (who lived with her mother Ava), got the use of a 10 million dollar trust fund.
John Jacob Astor IV in 1909. He was the wealthiest person aboard Titanic.
Legacy John Jacob Astor's prominence led to the creation of many exaggerated and unsubstantiated accounts about his actions during the sinking of the Titanic. One story alleges that he opened Titanic's kennel and released the dogs; in another, he placed a woman's hat on a boy to make sure the child was able to get into a lifeboat. Another legend claims that after the ship hit the iceberg, he quipped, "I asked for ice, but this is ridiculous." These stories appeared in newspapers, magazines, and even books about the sinking. In reality, none of the claims about Astor's actions were substantiated, as nobody who recognized him survived other than the women who boarded lifeboats relatively early on. Wade wrote that the ice joke is almost certainly apocryphal, as Astor was not known for making jokes, and that the story about the hat (like many other 'survivor stories' published shortly after the sinking) may have been invented by the reporter.
However, Louis Garrett's eyewitness account stated: "What a sight! Most of the lifeboats were gone. The crew was permitting women and children only to board the lifeboats—there were not enough for everyone. We saw women crying, not wanting to leave their husbands; husbands begging their wives and children to hurry and get into the lifeboats. Amid this complete pandemonium and mass hysteria stood my sister and I, two immigrant children, unable to speak English, frightened beyond belief, crying and looking for help. The last lifeboat was being loaded. A middle-aged gentleman was with his very young, pregnant wife. He helped her into the lifeboat, then looked back to the deck and saw others wanting to get aboard. He kissed his wife good-bye, and, returning to the deck, grabbed the first person in his path. Fortunately, I was there in the right place at the right time and he put me into the lifeboat. I screamed for my sister who had frozen from fright. With the help of others, she also was pushed into the lifeboat. Who was the gallant man who performed this kind act? We were told he was John Jacob Astor IV. At that time he was 45 years old and his wife, Madeleine, was 19. They were traveling to the United States because they wanted their child to be born there. Many newspaper stories were written that told how John Jacob Astor gave up his life for a young immigrant. The Astor family records indicate that, according to Mrs. Astor, Mr. Astor had words with a crewman who tried to prevent him from helping his wife into the lifeboat. He did so anyway. And, as I said, he kissed her and, returning to the deck, began helping others into the lifeboat." (detailed information was borrowed from Wikipedia)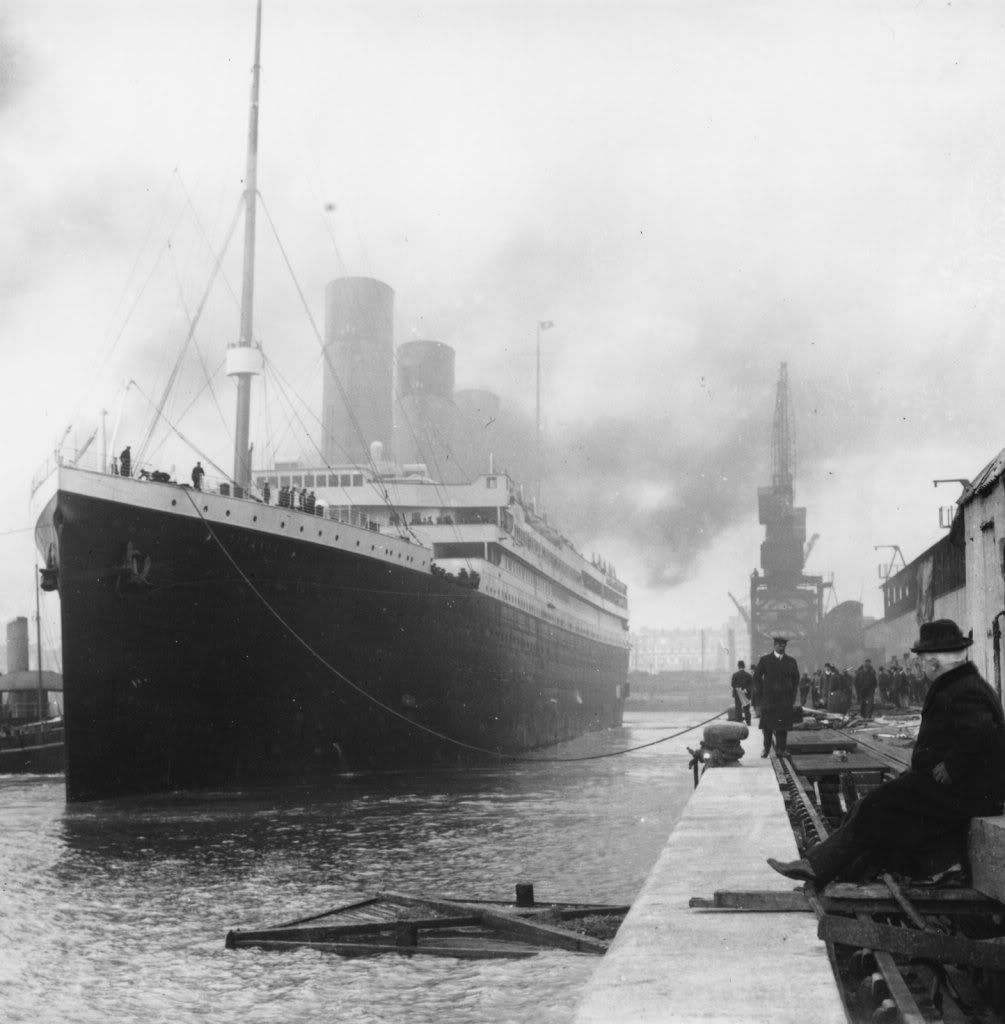 Looking for a new master is a MARID DJINN JINN GENIE previously owned by the
WEALTHIEST MAN ON THE MAIDEN VOYAGE OF THE RMS TITANIC
One of his personal collection,
This djinn is one of a tribe of the royal phylum.
He is a strong, very powerful, active djinn.
He made John Jacob Astor a vast fortune in riches with his magick, and use of telepathy and dreams to communication with his master.
He has continued to serve the Astor family for generations and has been passed down the family line.
It is our understanding that he is now ready for a change as he believes that families as wealthy as this one don't need the likes of a genie anymore. He also said that others in the collection feel the same. We see this as a shift in the paradigm of our universe, and hope that this matter of thinking continues.
You must believe in this Jinn if you say you want him, because he has been feeling unwanted an unneeded as of the last few decades. For him, belief, trust, and companionship is of the utmost importance. This jinn wants to belong to a family, whether it be a single person, a person with pets and/or other spirits, or a person with a spouse and/or children. He just wants to belong somewhere where he can be a service and make people happy.
Wealth and riches are clearly this djinn's specialty!
What more could you ask for? If you believe you are able to give him a position of service in your home, tell him so, as he is eagerly waiting to hear from you. If it is to be you, he will make it known. You may feel sensations while focusing on him, or you may dream about him – he likes to communicate through dreams. He may even make himself known in the form of some other sign that only you (he's good like that), would recognize. If any of this happens to you, then you will know that you must bid and get him, as he is hoping you will win him! Please know that there are others that may want to possess him, not because they were given a sign, but just for what he can give them in terms of luck and riches. That can not be controlled, and although he may want to go with you, if you don't win him then he will be obligated to fulfill his destiny with the highest bidder, so he wishes you to please do your best!
The choice is now yours if it is to be or not.
His fate is in your hands.
He comes by way of manifesting in animal form, most recently seen as a bluejay bird, dream state - day and night, and mind intuition - he will tap into your thoughts and give you ideas, etc. Please remember to thank him when he does :)
A big thanks to our friend for communicating, channeling and writing down the information from this spirit so that we could pass it along to our wonderful customers and the future master.
Thank you! Namaste' friends! As always, do not wait until the last moment. Understand that when this one is gone he is gone! If you are wondering if he would be okay with you, try to ask him to give you the feeling one way or another. Also – if you are of the dark ones, or the Illuminati, please do not inquire.
ALL INFORMATION THAT WE HAVE RECEIVED ABOUT HIM FROM SRI BABA LANKA III, AND INFORMATION THAT WE HAVE HEARD FROM ANY OF OUR OWN CHANNELING/MEDITATING WITH THIS JINN HAS BEEN WRITTEN HERE. IF WE GET ANY FURTHER INFORMATION WE WILL ALSO UPDATE AND ADD TO THIS BUT WE THINK WE HAVE EVERYTHING THAT THE JINN WANTED TO SHARE ABOUT HIMSELF.
IF YOU ARE OF THE LIGHT AND YOU FEEL YOU ARE INTENDED TO BE THE NEXT BENEFITOR FROM HER AMAZING, UNSURPASSED POWERS.
THIS IS AN INCREDIBLE OPPORTUNITY.
click picture to enlarge
click picture to enlarge
click picture to enlarge
click picture to enlarge
click picture to enlarge
click picture to enlarge
Payment
Moondancer Originals only accepts PayPal for ease of use, safety, and security reasons. Please make all payments within 3 business days of committing to purchase an item. If you have an extraordinary circumstance please message us to let us know what is going on, and when you will be able to purchase the item, and each case will be looked into on an individual basis. If we do not allow you to extend the payment deadline, please understand that it is not personal, rather just trying to efficiently run our business. Please note that we do have to wait for some payments to clear before sending out.

Only bid if you are seriously intending to make this purchase. Due to the high number of non-paying bidders, we do have to restrict bidding to those who have an account that is currently in compliance with bidding and purchasing policies. It is nothing personal, and if you are not allowed to purchase, please work to get your account back into compliance and then come shop with us once more!

If you do not pay for your item within the payment deadline, we will send you one reminder, and then we will open a non-payment case against your account and leave you negative feedback. We try to avoid leaving negative feedback at all costs, as this will seriously hinder your ability to purchase other items down the road from other sellers, but we will be forced to initiate this process should you choose not to pay for items you have committed to buying in an attempt to help all sellers lessen the rapidly growing non-payment issue and protect our businesses.
Shipping
We ship to the USA and Internationally. We do not ship on holidays or weekends. Please keep in mind that all payments must clear before we are able to send your item out. We will mark the item as shipped within the transaction, so please be checking your account for updates.
Due to the nature of our business, we do not accept returns or give refunds. We try to never make mistakes on our shipments, but if for some reason we have sent you an incorrect item, please let us know right away so that we may correct that error.
Paranormal experiences occur in different ways and take different forms. We take a lot of pride in what we offer in our store. This is our life and we love what we do. We have been involved in the metaphysical field for many years, and we have established many great connections and relationships through our work that enable us to offer items from all over the world to you.
Please feel free to email us at anytime regarding questions you have about our items, or advice you need about purchasing an item, etc. Please understand that we try to respond to all messages we receive within 48 hours, but we do receive a high volume of emails and try to respond to them in the order in which they have been received.
We tend not to respond to messages on holidays or weekends, but occasionally we have found ourselves so committed to our work that we have worked through the weekend responding to messages and helping our customers. This just depends on our work load, so please do not be offended if you should not receive a response until the following business day.
We are very passionate about our work. Please let us know how our items have changed your life. Feel free to message us and give us feedback down the road so we can add it to our client testimonials, and more importantly, so we can continue to positively affect the lives of our clients.

As per Legal requirements: We are required by law to state that anything we sell is for entertainment purposes only. We are not responsible for anything that happens once the buyer takes ownership of any of our items. You must be at least 18 years old to make purchases on this site.
Purchases made of products and/or services are done at your own risk. We are not responsible for misuse of any of the items from our store and those items/services should not be used in lieu of professional, legal, medical, financial or psychiatric advice or care.
Moondancer Originals text, photographs of items or services, logo and all listing descriptions, written experiences and testimonials, are plagiarism protected and are Copyright material. Use of any Moondancer Originals material is considered copyright infringement, and is prohibited by law without written permission from a Moondancer Originals representative.
We would like to address that we are selling metaphysical items, and as such, much of our information is received by hearsay, folklore, mythological tales, and channeled information. As such, we will not be held liable for what does/does not happen after you have purchased one of our items. Our items are clearly labeled, "No Returns Accepted" because of the nature of the business we are in. When you purchase one of our items you are fully understanding this, and taking full responsibility for yourself and your purchase. "Magick" is different for each and every person, and the results you experience are different. Each one of us on this earth experiences the world differently, the same way we experience the metaphysical differently than one another. We are passing along and re-homing many spiritual companions, passing on and delivering to you channeled messages and hearsay regarding these spirits and/or haunted items, and we are not responsible for your experiences with them after that point and we are not responsible for the "validity" of the information. We do study and research as much as possible after we have received channeled information to decide whether or not it resonates with ourselves after we have received it. We ask that you do the same. If it resonates with you, please purchase from us. If it does not, please do not purchase from us. There is no way for us to know whether or not our spirits and the information we have received is truth. We want to believe our spirits have told us and our friends the truth, but we are not "guaranteeing" any of the information we have provided. Channeled information from any source be it spirits, extra-terrestrials, or humans, is exactly as we have stated – there is no way for us to verify truth from untruth, and so we just provide the information as we have received it. This is not a place for the skeptical, as magick has never and will never work for those who do not believe in it. It is as simple as that. We feel we were called to do this job in this lifetime, and we ask that you buy from us accordingly as it resonates inside you. We are very strict about our NO RETURNS ACCEPTED policy, as well as have added this disclaimer so that you are fully aware that when you purchase from us, you are releasing us from any liability associated with your purchase, our items, and by purchasing from us, you have agreed to our policies as stated above.
txzj pxzj2834 txzj67