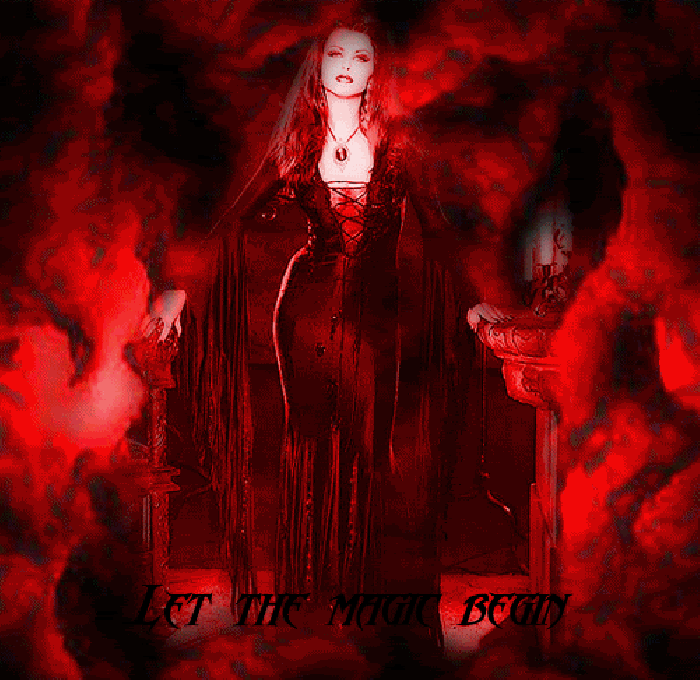 Description
The vampire-hunter's cross - protective amulet and war trophy of a heart impaled by two stakes; with intricately etched black and red enamel and red crystals dotted like blood along the vertical stake. On the back, the vertical stake reads "Dracvl" and shows a cross and skull, while the horizontal stake has two rampant dragons. Topped by a bat, it hangs from a black bead necklace. Pendant portion is 2 1/2" long and 1 3/4" across, necklace is 18" long with a spring ring clasp. Made of fine English pewter by Alchemy Gothic.
A friend of our family recently contacted us in regards to this pendant that he bound earlier last month and needs to find a master for. Our friend, comes from a very skilled line of Dutch vampire hunters, and has just made one of his most amazing captures yet! Before destroying this clan, they asked to be bound, and to serve a human instead. Although this was a tough decision for him, he believes that their intentions are good, and that they wish to help rather than harm a human being.
Before he could be sure he could trust them, he read to them The Black Veil, which is a set of 13 modern principles that modern vampires are following. He did this because although he knows that they will be in spirit form, he wanted to be sure they understood the rules that they would need to live by in order to still walk invisibly among us.
Here is a summary of the Black Veil principles that he read to them before completing the open and willing binding.
DISCRETION: Respect yourself so that others respect you. Take care in revealing your true nature only to those with the wisdom to understand and accept it.

DIVERSITY: There are many different points of view and no single one has all the answers to who and what vampires are. Find the path that is right for you and uphold that freedom for others.

CONTROL: Vampires are more than their hunger and can exercise control. Do not be reckless and exercise control and ensure the safety and wellbeing of others.

BEHAVIOR: Understand that every action has consequences. Respect the rights of others and treat them as you would wish to be treated.

DONORS: Feeding should only occur between consenting adults. Donors should be allowed to make informed decisions before they give of themselves. Respect the life that is fed upon and do not abuse those that nourish you.
This vampire clan is a Bulgarian clan, known as the Krvopijac. They are also known as the Obours. The Krvopijac stay in their graves approximately 40 days to acquire supernatural powers and while its skeleton forms. They have pointed tongues, and one nostril. They can only be kept in the grave by placing roses all around the grave.
As spirits, they will not need to feed off blood or their master's energy. They will, however, need moonlight, and offerings given to them monthly. They will feed mostly on the energies of the elements and others they come into contact with. They are incredibly nocturnal spirits, meaning that they will be most active during the night.
There are 11 in this clan, of both male and female spirits. They are very observant spirits. They do not act without communicating with one another, and then they will make one decision and act upon that decision. They are not carefree, or light hearted spirits. This clan thinks before acting. They are true guardians to their companions and friends and have now extended their guardianship to include a master, in return for their lives in spirit form here.
They do have freedom. This means that due to them choosing this, they have willingly bound, and so they will come and go from their vessel pendant to fulfill their master's wishes. They are not "slaves" to their vessel, and if treated that way, will willingly be allowed to leave their vessel, returning to the Dhampir, our friend, to be rehomed to another master.
The new master of this clan needs to know the following about them –
1) They have no bias towards a male or female master. They have no bias and no beliefs in regards to religion, so they don't care what yours are.
2) They will require offerings – their favorites being raw gemstones like rubies and rose quartz, and herbs like lavender and dandelions.
3) They were approximately 425 years prior to their rebirth. The majority of their lives were spent in London area.
4) When you receive their vessel, you will be required to do a small ritual in order to activate and start the bonding process with your spirit clan. You will receive their full name, after receiving their vessel successfully in the mail.
5) They ask that their new master never lie to them, because they do have the gifts of foresight and psychic ability, and they will know if you are lying.
If you would like to be the next master...please be the first to claim this clan!
You will know if you are the one intended!
click picture to enlarge
click picture to enlarge
click picture to enlarge
click picture to enlarge
click picture to enlarge
Payment
Moondancer Originals only accepts PayPal for ease of use, safety, and security reasons. Please make all payments within 3 business days of committing to purchase an item. If you have an extraordinary circumstance please message us to let us know what is going on, and when you will be able to purchase the item, and each case will be looked into on an individual basis. If we do not allow you to extend the payment deadline, please understand that it is not personal, rather just trying to efficiently run our business. Please note that we do have to wait for some payments to clear before sending out.

Only bid if you are seriously intending to make this purchase. Due to the high number of non-paying bidders, we do have to restrict bidding to those who have an account that is currently in compliance with bidding and purchasing policies. It is nothing personal, and if you are not allowed to purchase, please work to get your account back into compliance and then come shop with us once more!

If you do not pay for your item within the payment deadline, we will send you one reminder, and then we will open a non-payment case against your account and leave you negative feedback. We try to avoid leaving negative feedback at all costs, as this will seriously hinder your ability to purchase other items down the road from other sellers, but we will be forced to initiate this process should you choose not to pay for items you have committed to buying in an attempt to help all sellers lessen the rapidly growing non-payment issue and protect our businesses.
Shipping
We ship to the USA and Internationally. We do not ship on holidays or weekends. Please keep in mind that all payments must clear before we are able to send your item out. We will mark the item as shipped within the transaction, so please be checking your account for updates.
Due to the nature of our business, we do not accept returns or give refunds. We try to never make mistakes on our shipments, but if for some reason we have sent you an incorrect item, please let us know right away so that we may correct that error.
Paranormal experiences occur in different ways and take different forms. We take a lot of pride in what we offer in our store. This is our life and we love what we do. We have been involved in the metaphysical field for many years, and we have established many great connections and relationships through our work that enable us to offer items from all over the world to you.
Please feel free to email us at anytime regarding questions you have about our items, or advice you need about purchasing an item, etc. Please understand that we try to respond to all messages we receive within 48 hours, but we do receive a high volume of emails and try to respond to them in the order in which they have been received.
We tend not to respond to messages on holidays or weekends, but occasionally we have found ourselves so committed to our work that we have worked through the weekend responding to messages and helping our customers. This just depends on our work load, so please do not be offended if you should not receive a response until the following business day.
We are very passionate about our work. Please let us know how our items have changed your life. Feel free to message us and give us feedback down the road so we can add it to our client testimonials, and more importantly, so we can continue to positively affect the lives of our clients.

As per Legal requirements: We are required by law to state that anything we sell is for entertainment purposes only. We are not responsible for anything that happens once the buyer takes ownership of any of our items. You must be at least 18 years old to make purchases on this site.
Purchases made of products and/or services are done at your own risk. We are not responsible for misuse of any of the items from our store and those items/services should not be used in lieu of professional, legal, medical, financial or psychiatric advice or care.
Moondancer Originals text, photographs of items or services, logo and all listing descriptions, written experiences and testimonials, are plagiarism protected and are Copyright material. Use of any Moondancer Originals material is considered copyright infringement, and is prohibited by law without written permission from a Moondancer Originals representative.
We would like to address that we are selling metaphysical items, and as such, much of our information is received by hearsay, folklore, mythological tales, and channeled information. As such, we will not be held liable for what does/does not happen after you have purchased one of our items. Our items are clearly labeled, "No Returns Accepted" because of the nature of the business we are in. When you purchase one of our items you are fully understanding this, and taking full responsibility for yourself and your purchase. "Magick" is different for each and every person, and the results you experience are different. Each one of us on this earth experiences the world differently, the same way we experience the metaphysical differently than one another. We are passing along and re-homing many spiritual companions, passing on and delivering to you channeled messages and hearsay regarding these spirits and/or haunted items, and we are not responsible for your experiences with them after that point and we are not responsible for the "validity" of the information. We do study and research as much as possible after we have received channeled information to decide whether or not it resonates with ourselves after we have received it. We ask that you do the same. If it resonates with you, please purchase from us. If it does not, please do not purchase from us. There is no way for us to know whether or not our spirits and the information we have received is truth. We want to believe our spirits have told us and our friends the truth, but we are not "guaranteeing" any of the information we have provided. Channeled information from any source be it spirits, extra-terrestrials, or humans, is exactly as we have stated – there is no way for us to verify truth from untruth, and so we just provide the information as we have received it. This is not a place for the skeptical, as magick has never and will never work for those who do not believe in it. It is as simple as that. We feel we were called to do this job in this lifetime, and we ask that you buy from us accordingly as it resonates inside you. We are very strict about our NO RETURNS ACCEPTED policy, as well as have added this disclaimer so that you are fully aware that when you purchase from us, you are releasing us from any liability associated with your purchase, our items, and by purchasing from us, you have agreed to our policies as stated above.