Description
ANCIENT SECRETS REVEALED
HOW TANGLED THE WEBS THEY WEAVE

The Truth Will Set You Free From Your Burdens...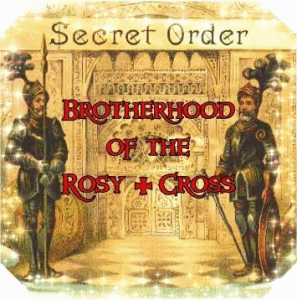 JINN DJINN GENIES CLAIMING TO HAVE SERVED NOW DECEASED GRAND MASTERS OF THE PRIORY OF SION, AN ILLUMINATI INFILTRATED VACATICAN ROMAN CATHOLIC RELIGIOUS SECRET SOCIETY THAT AT ONE TIME WAS ONE IN THE SAME AS THE KNIGHTS TEMPLAR, AND AFTER THE CUTTING OF THE ELM IN 1188, WAS RENAMED THE ORDER OF SION. SEVERAL JINN HAVE COME FORWARD TO OUR CONJURER, CLAIMING THAT THEY HAVE SERVED PREVIOUS MASTERS OF ANCIENT ORDER OF THE ROSE, ROSICRUCIANS, SOME OF WHOM HAVE ALSO BEEN KNOWN TO BELONG TO OTHER SECRET SOCIETIES, SUCH AS THE FREEMASONS, KNIGHTS TEMPLAR, PRIORY OF SION, ETC., AND BECAME WELL KNOWN ESOTERIC PHILOSOPHERS. THESE JINN CLAIM TO HAVE SERVED MASTERS THAT ADVANCED TO THE HIGHEST LEVELS OF THE ROSICRUCIAN ORDER BEFORE THEIR DEATH.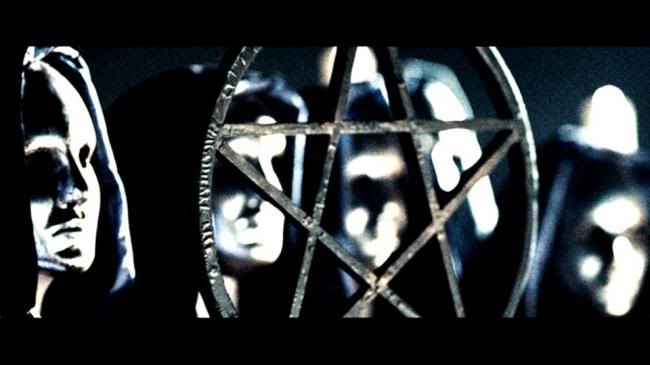 Hello and welcome friends! You have come to witness and see the collection we have received from our friend Sri Baba Lanka III and we are so proud to be offering! We systematically try to put up anything that he is able to send to us, so bear with us. If you are ever looking for a particular type of spirit, etc. just let us know and we will see if he already has one or we have one like what you are looking for that we just haven't had time to prepare a listing for yet! His conjurations are some of the most exquisite that we have received. Each one, (or family in this case), is very unique and is only being offered to one master and then will be gone!
He, Sri Baba Lanka III, is an incredible expert at conjuring some of the most potent and influential genies that are gracing our realm with their presence. For years he has worked to perfect his communication, channeling, meditating and conjuring to the point where he is able to summon some of the most high and persuade them to take on new masters! He has successfully summoned many genies that belonged to Illuminati Families, Freemasons, Elite Secret Society genies, and those of International leaders and royalty! We are so proud to be able to offer them to our wonderful clients and now on our eBay store as well! There are many out there who can successfully summon, conjure and bind jinn. However, there are only a few that can summon the highest caliber and most historical of jinn. Sri Baba Lanka III from Norway is one of those few. We are proud to have him as one of our companions and friends working in the light of the good.
The first thing that you must know is that it does not happen by any coincidence that you are reading this. You are here only because you were meant to be here. This spirit has come to us from Sri Baba Lanka III who is a longtime friend of ours and is currently living near Norway. He has lived many places in his lifetime, and we are fortunate to be in constant communication with him. He is not only an expert conjurer, but has spent a good share of his life researching the "Djinn" and has had many experiences with them that he has personally shared with us. He has travelled to the caves where they are residing, he has meditated to their dimension and actually has been shown their dimensional existence by one of his spiritual guides who happens to be a jinn. He has been blessed with an incredible abundance of information about this spiritual class, and has even been able to successfully channel their messages on several occasions.
Although he has studied and is a firm believer in many types of spiritual entities, he is incredibly connected to the Jinn race and believes that he was meant to be here in this human body to be a testament to the Jinn's existence. There has been wide speculation in parts of the world, not in the Middle East, for they have embraced the existence and have even noted things to do with the Jinn in their Quran, but should be say, other parts of the world, have long questioned the Jinn and their existence. Our friend, Sri Baba Lanka III would like us to always provide his testament that they are real, they exist in a dimension higher than ours, the fifth and higher to be exact, and that they can and do come here to help us, some bind willingly to objects that allow them to stay and be a spiritual aid to a master or human companion, and others do in fact come in and out of our dimension to cause hindrances to the human race. He also has assured us that he does not bind any hindrance or negative jinn to items he sends to us to rehome to our clients, and that he knows these types of jinn exist and so he must always be careful, much in the same way that we are careful about who our friends and confidants are here in the human realm. We have the same issues they have. Some people are of the light and some are of the dark. We have to decipher that much in the same way as they do. However, he has told us, never have fear, as he will not send us any of the dark.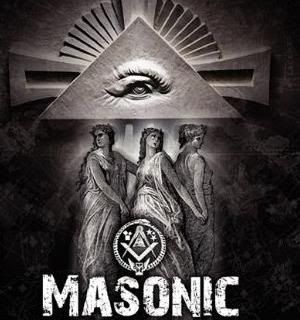 What we have to offer to you this week are some of the most exciting, interesting, and most historical of jinn we have ever had to offer on eBay, and after researching, it does appear that we are the only eBay sellers that are offering jinn from some of these most private, ancient secret societies around the world.
The world is in an incredible time of change, and spirits are coming forward that have not had masters in centuries. Some of the most influential jinn, those who have served masters that we have only read about in textbooks and history books, are knocking on our conjurers veil and waiting for him to open the door and allow them to use him, esoterically speaking, to channel information through him that they feel is pertinent to us during this time in history. Our conjurers and ourselves, find ourselves constantly reminded why this life calling was chosen by us in this lifetime, because we have a job to do and people to make more aware of all that is really going on. The exposure to the truth is rapidly coming, and hopefully everyone that we are in contact with is going to be prepared for it. It will be no shocker to us when more and more of the truths that have always sat quietly on the edges of our peripheral psyche are heard on the news as public announcements. We will be ready to embrace that there is more under the skin of what we have been taught, that there are so many more dimensions out there, etc.
In the next few weeks, we will be working quickly, to release to you the opportunity to become masters of some very old jinn, whom claim that they once served grand masters of such organizations like the Freemasons, Rosicrucians, Order of Sion/Priory of Sion, The Knights Templar and the Knights of Malta. These of the type of jinn that are breaking through the veil to ask our conjurer for his help, and these are the ones that he has been waiting for all of his life. He feels it is his duty in this lifetime, as do we, and we will do all that we can to ensure that we properly help them so that they do not fall into the hands of Illuminati members and other secret society members again. Our conjurer was able to get into contact with a few more of these spirits, and we are excited to be able to offer them to our lovely clients and friends!

We have told Sri that we will continue to rehome them as long as they want to be, and we thank them and our conjurer for taking on this huge duty and hard work involved in working with each one, channeling, and giving us the information we need to properly place and offer these jinn to new masters. We wanted to also address that our conjurer's safety and privacy is our upmost concern, and so we will never release his real identity, as we are sure you understand why we cannot. It is not safe for him to have his name publicly exposed to the likes of the secret societies and other Illuminati related individuals, and so we protect his identity from everyone. We honor that he is willing to carry out this duty of conjuring, summoning and binding these jinn to help them get new masters, away from the Illuminati families and secret societies we once served, and we honor and uphold his identity as top secrecy as that was part of the original pact we made with him when we asked him to help us with this. Thank you Sri :) Our conjurer has successfully conjured and bound to vessels several more elite secret society jinn that we will be offering soon!
Stay tuned and keep checking in!
What do you know about the Rosicrucian Order? Maybe not enough. If you feel the need or want to, it may be interesting for you to do some research of your own on these societies, so that you can decide if you want to be the master of one of these jinn. It is entirely up to you, so please feel free to research as thoroughly as you like about the history of these organizations and then bid as you see fit. The Priory of Sion, Freemasonry, Rosicrucian, The Knights Templar, the organization later known as the Order of Sion, as well as the Mystery relating to Rennes-Le-Chateau and where Father Sauniere in 1885 went from a very very poor priest to an incredibly rich man, in what some would attest to being almost like overnight, is a mystery that you need to think about. Why would this priest never release, to anyone, where his finances came from? Simple answer to these jinn - because it came from them. He had spiritual companions that decided to serve him. There is an interwoven weave of tangled webs that no one in the Roman Catholic, or other religious secret societies for that matter would want you to think about - because there is always more certainly more to the story. So do your research and decide for yourself. The jinn ask that you do - because they want to be sure that their next masters believe in their abilities whole heartedly. If you are doubting or questioning, they simply cannot work for you. They have made it clear to our conjurer and we are making it clear to you, that in this time of world history in the making, they do not have time to be placed with masters that do not believe wholeheartedly in their existence, as they are choosing to serve masters again because there is a great need arising. NOT because they wish to spend their time trying to convince anyone to believe in them. With that put, bid accordingly.

You can find more information and the rest of this article at
(This article is not written by us)
Rosicrucianism is a philosophical secret society, said to have been founded in late medieval Germany by Christian Rosenkreuz. It holds a doctrine or theology "built on esoteric truths of the ancient past", which, "concealed from the average man, provide insight into nature, the physical universe and the spiritual realm." Rosicrucianism is symbolized by the Rosy (Rose) Cross which is also found in certain rituals beyond "Craft" or "Blue Lodge" Freemasonry.
Between 1607 and 1616, two anonymous manifestos were published, first in Germany and later throughout Europe. These were Fama Fraternitatis RC (The Fame of the Brotherhood of RC) and Confessio Fraternitatis (The Confession of the Brotherhood of RC). The influence of these documents, presenting a "most laudable Order" of mystic-philosopher-doctors and promoting a "Universal Reformation of Mankind", gave rise to an enthusiasm called by its historian Dame Frances Yates the "Rosicrucian Enlightenment".
Rosicrucianism was more closely associated with Protestantism than Roman Catholicism and in particular, was most closely associated with Lutheranism. According to historian David Stevenson, it was also influential to Freemasonry as it was emerging in Scotland. In lat It is on the foundation of these teachings that Rosenkreuz conceived the plan for simultaneous and universal religious, philosophic, scientific, political, and artistic reform. For the realization of this plan, he united with several disciples (seven at first, according to Fama Fraternitatis), to whom he gave the name of Rose-Croix.
The founder of the Order of the Rose-Croix belonged, as affirmed by historians, to a noble family, but there is no document that allows us to affirm this peremptorily.
However, it is certain that he was an orientalist and a great traveler.
What was known in the early 17th century as the "Fraternity of the Rose Cross" seems to have been a number of isolated individuals who held certain views in common, which apparently was their only bond of union.
These views were regarding hermetic knowledge, related to the higher nature of man, and also with common philosophical conceptions towards the foundation of a more perfected human society.
There is no trace of a Fraternity or secret society which held meetings, or had officers or leaders. So far, as many works are concerned, it is evident that the writers who posed as Rosicrucians were moral and religious reformers, and utilized the technicalities of chemistry (alchemy), and the sciences generally, as media through which to publicize their opinions and beliefs.
Their writings included a hint of mysticism or occultism, promoting inquiry and suggesting hidden meanings discernible or discoverable only by "Adepts."The publications of Fama Fraternitatis Rosae Crucis (1614), Confessio Fraternitatis (1615), and Chymical Wedding of Christian Rosenkreutz (1616) caused immense excitement throughout Europe.
These works declared the existence of a secret brotherhood of alchemists and sages who were interpreted as preparing to transform the arts, sciences, religion, political, and intellectual landscape of Europe while wars of politics and religion ravaged the continent.
Not only did these works lead to many re-issues, but they were followed by numerous pamphlets, favourable and otherwise, whose authors generally knew little of the real aims of the original author and often amused themselves at the public's expense.
According to historical records, it is probable that the first work was circulated in manuscript form about 1610, even though there was no mention of the order before that decade. In fact, research indicates that all three documents probably were the creation of Lutheran theologian Johann Valentin Andreae (1586-1654).
However, his authorship only is confirmed for the Chymical Wedding, which he subsequently described as a Ludibrium. The authors of the Rosicrucian works generally favoured Lutheranism as opposed to Roman Catholicism.
Around 1530, more than eighty years before the publication of the first manifesto, documented evidence of the cross and the rose already existed in Portugal in the Convent of the Order of Christ, home of the Knights Templar, which later was renamed Order of Christ.
Three bocetes were, and still are, on the ab—boda of the initiations' room. In these cases, the rose can clearly be seen at the center of the cross. same time, a minor writing by Paracelsus called Prognosticatio Eximii Doctoris Paracelsi (1530) contained the image of a double cross over an open rose, along with a written reference to it. The occultist Stanislas de Guaita, "Au seuil du Mystre" (1886), used Paracelsus' writing, and other examples, to prove the "Fraternity of the Roross" existed far earlier than 1614.
It is evident that the first Rosicrucian manifesto, Fama Fraternitatis (1614), was influenced by the work of the respected hermetic philosopher Heinrich Khunrath, of Hamburg. He was author of the Amphitheatrum Sapientiae Aeternae (1609), and was in turn strongly influenced by the work of the mysterious philosopher and alchemist John Dee, author of the Monas Hieroglyphica (1564).
The legend and ideas presented in the first two manifestos and in the "Chymical Wedding" originated a variety ofcontroversial issues and works of Rosicrucianists inspiration.
Michael Maier (1568-1622), a philosopher, alchemist, practical chemist, and a doctor in medicine, was ennobled with the title Pfalzgraf (Count Palatine) by Rudolph II, Emperor and King of Hungary and King of Bohemia. He also was one of the most prominent apologists and defenders of the Rosicrucians, clearly transmitting details about the "Brothers of the Rose Cross" in his writings.
Maier made the firm statement that the Brothers of R.C. actually exist to advance inspired arts and sciences, including Alchemy. The researchers of Maiers' writings point out that he never stated, in an objective way, that he had produced gold. Neither Heinrich Khunrath nor any of the other Rosicrucianists ever said as well.
Their writings point toward a highly symbolic and spiritual Alchemy, more than an operative one. In both direct and veiled styles, these writings conveyed the nine stages of the involutive-evolutive transmutation of the threefold body of the human being, the threefold soul and the threefold spirit, among other esoteric knowledge related to the "Path of Initiation".
Isaac Newton (1642-1727), one of the most important geniuses of mathematics, also possessed many famous and old treatises of Alchemy. He also made manuscript copies of alchemical works, found today at the Yale University's Library.
One of these many works in his collection is the Themis Aurea by Michael Maier, to which he made references and comments about notes relating to hermetic philosophy.
In the 1618 manifesto, Pia et Utilissima Admonitio de Fratribus Rosae Crucis, Henrichus Neuhusius, presented the conception that the Rosicrucians left to the East, due to the instability in Europe at the time of the Thirty Years' War, 1618-1648.
It was in this fertile field of discourse, and filling the vacuum left by the original Rosicrucians, that many societies said to be "Rosicrucianists" arose. They were based on the occult tradition and inspired by the mystery of this "College of Invisibles." However, it is possible only a few of them may have something in common with the true Rosicrucian Order, other than the name.
er centuries, many esoteric societies have claimed to derive their doctrines, in whole or in part, from the original Rosicrucians.
The Rosicrucian Order is viewed among earlier and many modern Rosicrucianists as an inner worlds Order, comprised of great "Adepts." When compared to human beings, the consciousness of these Adepts is like that of demi-gods. This "College of Invisibles" is regarded as the source permanently behind the development of the Rosicrucian movement.
Several modern societies have been formed for the study of Rosicrucianism and allied subjects. However, many researchers on the history of Rosicrucianism argue that modern Rosicrucians are in no sense directly derived from the "Brethren of the Rosy Cross" of the 17th century. Instead, they are considered to be keen followers. Moreover, some have viewed the 17th century order as a literary hoax or prank, rather than an operative society. Others contend that history shows them to be the genesis of later operative and functional societies.
According to a legend published in the 17th century Rosicrucian manifestos, the Rosicrucian Order was founded in 1407 (the early 15th century) by a German pilgrim named Christian Rosenkreuz (1378 - 1484), who studied in the Middle East under various occult masters. During his lifetime, the Order was alleged to be small, consisting of no more than eight members.
When Rosenkreuz died in 1484, the Order disappeared, only to be "reborn" in the early 17th century. Most modern Rosicrucians accept this legend to varying degrees. Some accept it as literal truth, others see it as a parable, and yet others believe Rosenkreuz to be a pseudonym for a more famous historical figure, usually Francis Bacon.
According to a lesser known legend found in Masonic literature, the Rosicrucian Order was created in year 46 when an Alexandrian Gnostic sage named Ormus and his six followers were converted by one of Jesus' disciples, Mark. From this conversion, Rosicrucianism was born by fusing early Christianity with Egyptian mysteries. By this account, rather than being its founder, Rosenkreuz would have been initiated into and become the Grand Master of an already existing Order.
According to Emile Dantinne (1884-1969), the origins of the Rosicrucians may have an Islamic connection. As told in their first manifesto Fama Fraternitatis (1614) (early 17th century) Christian Rosenkreuz started his pilgrimage at the age of sixteen.
This led him to Arabia, Egypt and Morocco, where he was put into contact with the sages of the East, who revealed to him the universal harmonic science. After learning Arabic philosophy in Jerusalem, he was led to Damcar.
This place remains a mystery - it did not become Damascus, but it is somewhere not too far from Jerusalem. Then he went to Egypt, where he did not stay for long.
Soon afterwards he embarked to Fes, a center of philosophical and occultist studies, such as the alchemy of Abu-Abdallah, Gabir ben Hayan, and Imam Jafar al Sadiq, the astrology and magic of Ali-ash-Shabramallishi, and the esoteric science of Abdarrahman ben Abdallah al Iskari.
However, Dantinne states that Rosenkreuz may have found his secrets amongst the "Brethren of Purity," a society of philosophers that had formed in Basra (Iraq) during the first half of the fourth century.
Their doctrine had its source in the study of the ancient Greek philosophers, but it became more pronounced in a neo-Pythagorean direction.
They adopted the Pythagorean tradition of envisioning objects and ideas in terms of their numeric aspects. Their theurgy taught the divine and angelic names, conjurations, the Kabbalah, exorcisms, and other related subjects.
The "Brethren of Purity" and the Sufis were united in many points of doctrine. They both were mystical orders deriving from Koranic theology, where dogma is supplanted by faith in the "Divine Reality." Many similarities with the Rosicrucian way were expressed in the manifestos and the "Brethen of Purity" ways of life as well.
Neither group wore special clothing, both practiced abstinence, they healed the sick, and they offered their teachings free of charge. Similarities also were evident in the doctrinal elements of their theurgy and the story of Creation in terms of emanationism.
The curious legend in which the fabulous origin of the so-called society was established was so improbable, though ingenious, that the genesis of the Rosicrucians was generally overlooked or ignored in the writings of the time.
Christian Rosenkreuz had discovered and learned the Secret Wisdom on a pilgrimage to the East in the 15th century. The metaphorical quality of these legends lends to the nebulous nature of the origins of Rosicrucianism. For example, the opening of Rosenkreuz's tomb is thought to be only a way of referring to the cycles in nature and to cosmic events.
According to Jean Pierre Bayard, two rites of Rosicrucian inspiration emerged from the end of 18th century. One was the Rectified Scottish Rite, which was widespread in Central Europe where there was a strong presence of the "Golden and Rosy Cross".
The other was the Ancient and Accepted Scottish Rite, practiced in France.
During the 18th century, there were several rites practiced in Freemasonry based on the Renaissance universe of hermeticism and alchemy, which was created by the Rosicrucians of 17th century or earlier.Although many serious research attempts were made to learn about the change from the operative Masonry to the speculative Masonry, no concrete answer has yet been found, other than it occurred between the end of 16th century and the beginning of the 17th century.
Two of the first speculative Masons were Sir Robert Moray (1600-1675) and Elias Ashmole (1617-1692), of a Masonic lodge meeting in Warrington, Lancashire.There is no documented evidence for Chistopher McIntosh's speculation that Robert Fludd (1574-1637) may have been a Mason. Neither is there any documented evidence to suport Arthur Edward Waite (1857-1942) speculating that Fludd may have introduced a Rosicrucian influence into Freemasonry.
However Robert Vanloo states that earlier 17th century Rosicrucianism had a considerable influence on Anglo-Saxon Masonry.
Hans Schick sees in the Rosicrucian works of Comenius (1592-1670) the ideal of the newly born English Masonry before the foundation of the Grand Lodge in 1717.
Comenius was in England during 1641.A point of similarity between the two groups, in continental Europe, is found during the 18th century.
The Masonic circle "Gold und Rosenkreuzer" (Golden and Rosy Cross), published the Geheime Figuren or "The Secret Symbols of the 16th and 17th century Rosicrucians" in 1785 and 1788.
This circle, oriented by Hermann Fictuld from 1777 along Masonic lines, had important branches in Russia, which may have introduced Freemasonry and Martinism into that region.
The alchemy in the laboratory (the ancestor of modern chemistry), where the ultimate goal was understanding of the laws of Nature in order to aid the individual's quest for perfection, recalls another type of alchemy, the one called spiritual. The true alchemists, or philosophers of the fire, often make reference in their works to the blowers, meaning all those who were just interested the creation of gold and the material aspects of alchemy.
In his laboratory, the alchemist works on the materia prima and surrounds himself, among other tools to accomplish the operations, of a furnace with a peculiar form, called athanor.
In the point of view of the Spiritual Alchemy, the materia prima is the human soul, and about the athanor, it is constituted by the physical body and the subtle bodies. These last ones maintain the life of the most dense one and assure the connection with the soul.
The laboratory is the human existence during which the soul has the possibility of accomplishing the learning needed to perfect itself, operating the transmutation of the vices and defects of the vil metal into spiritual, that is, into related virtues and qualities.
The first Rosicrucians practiced the operative alchemy, in vogue at that epoch, of interest even to the higher ranks of popes and kings.
Current-day Rosicrucians (like modern Freemasons, who do not construct cathedrals anymore) direct their concentration toward the work of spiritual alchemy.
According to the early Manifestoes, the Rosicrucians were a "secret" Order. Their members believed or could "demonstrate" healing powers that were believed to be a gift from God: Spiritual Healing.
In other Orders these powers were explained by Egyptian mysteries and again, differently in the Hermetic Order. [Hermes]
Members were admitted on this basis alone and the "membership" was very selective. The writers, philosophers and people of the time became curious and infuriated because they were denied entrance into these secret meetings. Most of the writings of the time are biased or speculative for this reason. Many modern Rosicrucian organizations hold the belief that these God given powers may be used to help others.
Some interpretations are described as being Rosicrucian. They are used as an idea or icon by persons or groups either Gnostic Christian or simultaneously Christian and trans-Christian. An example would be a cult that centers around the Virgin Mary yet openly or secretly identifies her to the Virgo constellation of the Zodiac.
A large majority of modern Rosicrucians believe in the study of Spiritual Astrology as a key to the Spirit, designed toward spiritual development and self-knowledge, as well as an aid to healing through Astro-Diagnosis.
A way through which the alchemical work on the "Path of Initiation" has been expressed to the world, according to occultists as Corinne Heline (1882-1975), is through some of the great compositions of classical music. To wit, the nine symphonies of Beethoven (1770-1827) were divided into two groups.
The first, the third, the fifth, and the seventh are vigorous, powerful and of command, representing the intellect. The second, the fourth, the sixth and the eighth are elegant, ternurent, gracious and beautiful, representing the heart (intuition).
They culminate in the symphony with human voices, the ninth symphony, in which the equilibrium between mind and heart or the "Chymical Wedding" ritual, where the Christ Within Ð the Adept Ð is born ("consumatun est"). Johan Herde speaks of Beethoven as "... God acts on earth through evolved men..." and Beethoven speaks of himself as "... I do not have friends, that is why I must live alone, but I know from the deepest of my heart, that God is closer to me than to others. I come close to Him without fear, because I have always known Him...".
Occultists also point out that many of the works of William Shakespeare (1564-1616), such as the music-dramas of Wagner, Goethe's Faust, Dante's Divine Comedy or Camoens's epic Lusiads, and a few other books of comparable rank, are designed for esoteric as well as exoteric reading. In Shakespeare's works, specific signatures, cryptically conveyed, also are presented.
In Love's Labour's Lost a whole scene is devoted to revealing, in an ingenious way to those possessing the keys, the Rosicrucian connection. The scene closes with a remark addressed to Goodman Dull, a representative of the unperceiving multitude, that during the entire scene he has not spoken a word. "No," comes his response, "nor understood none neither."
If one abstracts from the symbolic associations of the rose and the cross, which have been visioned by many since ancient epochs, it is known that three treatises or manifestos which gave rise to this movement were published in the German language between 1614 and 1616:
1614: Fama Fraternitatis
1615: Confessio Fraternitatis
1616: Chymical Wedding of Christian Rosenkreutz
Between 1614 and 1620, about 400 manuscripts and books were published which discussed the Rose-Croix documents.
The peak of the so-called "Rosicrucianism furor" was reached when two mysterious posters appeared in the walls of Paris in 1622 within few days from each other.
The first one started with the saying "We, the Deputies of the Higher College of the Rose-Croix, do make our stay, visibly and invisibly, in this city (...)" and the second one ended with the words "The thoughts attached to the real desire of the seeker will lead us to him and him to us".
The following lines can be found in The Muses' Threnodie by H. Adamson (Perth, 1638): "For what we do presage is riot in grosse, for we are brethren of the Rosie Crosse; We have the Mason Word and second sight, Things for to come we can foretell aright."
The Rosicrucians took the union of the rose and the cross for their symbol because this union embodies the meaning of their effort and emphasizes the fact that that effort must be made by all men, as the aim of humanity on earth is to attain divine wisdom.
Only two ways lead to this divine wisdom: knowledge and love.
By the rose blooming in the middle of the cross, the whole meaning of the universe is explained: in order to realize its possibilities and become perfect, mankind must develop the capacity for love to the point of loving all creatures and all forms perceptible to the senses; it must enlarge the capacity for knowledge and understanding to the point of comprehending the laws that govern the worlds, and of being able to proceed, through intuition and the loving intelligence of the heart, from every effect to every cause.
During the late nineteenth and early twentieth centuries, various groups styled themselves Rosicrucian. Almost all claimed to be authentic heirs to a historical Rosicrucian tradition. These include the Ancient Mystical Order Rosae Crucis (AMORC), the Confraternity of the Rose Cross (CR+C), Fraternitas Rosae Crucis, the Rosicrucian Fellowship, the Rosicrucian Order Crotona Fellowship, Societas Rosicruciana, the Hermetic Order of the Golden Dawn, Societas Rosicruciana in Anglia, and others as well.
These diverse groups can be divided into two categories: the para-Masonic groups and the Esoteric Christianity groups. There has never been any connection between these two streams.
Para-Masonic groups may be defined as being late heirs of the alchemy and hermetic knowledge created by the original 15th or 17th century "College of Invisibles". The inner structure of these groups is based upon Masonic lines, such as grades, initiations and titles.
The Esoteric Christianity groups regard themselves as representing a "rebirth" in the New World of the inner worlds as described by the original Rosicrucian Order. Their mission is to prepare the whole world for a new phase in Religion during the next six centuries toward the Age of Aquarius.
You can read more about this article, etc. at Wikipedia.

PARTICULAR "NEED TO KNOWS" ABOUT THIS JINN
This jinn, as you have probably already noted, is a male. He is over 7,000 years old, a believer in Allah, and a member of the Marid Tribe of jinn djinn genies.
This jinn is a master at speaking to your heart and will lead you in many different ways. He claims to have served 3 successive masters that have been members of the Rosicrucian Order in his time, as well as five 33rd degree Freemasonry Members, and 1 of their successive sons. This jinn is coming to us with a tremendous amount of experience in multiple wish granting and rapid fire manifestation grantings, as his previous esteemed masters were quite gifted at the art of "wanting" things constantly.
He, like several of the other jinn we are receiving as of late, have mentioned their concern for our world, and our economy. They are saddened by our uneven distribution of wealth, and they are foreseeing large changes ahead for us.
Being a Marid he is a compassionate and loyal, loving, and agreeable spirit companion. He will do everything he can to please his masters, as long as it lies within the scope of what is best suited for them down the road. This spirit has fathered 4 children of his own, has traveled all around the world, and has seen and watched many wars, many good times, many sad times, and many hard times for the people of the Earth. He is welcome to having a new master, and cannot wait to move on to help others!
Along with his abilities to help others manifest their own reality, there are other things he plans on helping with like self confidence, wealth generation, forcing, he laughed about this because of course he won't force, but he will try to persuade you to come to terms with making the changes in your life that he can see will be successful for you in the future!
He can and will do much for one who is willing to be his friend, and is willing to love him as he is, as he will do the same. He would not give us the names of his previous masters, as he, like many, viewed it to be "naming" and he didn't want a master to base their decision on the obvious success that his previous masters have had through his help. We can respect that!
Let him nudge you in the right way to go. Ask him, inside your heart, if you want him to be with you. If he is to be with you, only you can decide that.
He speaks to his masters by their intuition, feelings, coming to them in day dreams and night dreams, and by ways of just overwhelming emotion and feelings. He has selected a vessel that he likes, but he will leave it often to visit with you on your daily journeys.
He LOVES all sorts of incense including peppermint and sandalwood, HE LOVES THE SMELL OF FLOWER FIELDS, and raw gemstones as offerings, and please don't forget to charge his vessel each full moon, or purchase one of our wonderful and easy to use recharging boxes!
A big thanks to our friend for communicating, channeling and writing down the information from this spirit so that we could pass it along to our wonderful customers and the future master.
Thank you! Namaste' friends! As always, do not wait until the last moment. Understand that when this one is gone he is gone! If you are wondering if he would be okay with you, try to ask him to give you the feeling one way or another. Also – if you are of the dark ones, or the Illuminati, please do not purchase. He will not go with you. He will not serve you. 
THIS IS A STEAL FOR THE PRICE. WE DON'T KNOW WHAT THE FINAL PRICE WILL BE SINCE THIS IS AN AUCTION, SO PLEASE DO NOT WAIT UNTIL IT'S TOO LATE. YOU COULD MISS OUT AND THIS IS MOST LIKELY YOUR ONLY OPPORTUNITY TO BE HIS NEXT MASTER!  WE HAVE OPENED THIS COLLECTION UP TO BOTH US AND INTERNATIONAL BUYERS! THANK YOU DEAR ONES!
ALL INFORMATION THAT WE HAVE RECEIVED ABOUT HIM FROM SRI BABA LANKA III, AND INFORMATION THAT WE HAVE HEARD FROM ANY OF OUR OWN CHANNELING/MEDITATING WITH THIS JINN HAS BEEN WRITTEN HERE. IF WE GET ANY FURTHER INFORMATION WE WILL ALSO UPDATE AND ADD TO THIS BUT WE THINK WE HAVE EVERYTHING THAT THE JINN WANTED TO SHARE ABOUT HIMSELF.
PLEASE PURCHASE IF YOU ARE OF THE LIGHT AND YOU FEEL YOU ARE INTENDED TO BE THE NEXT BENEFITOR FROM HIS AMAZING, UNSURPASSED POWERS.
THIS IS AN INCREDIBLE OPPORTUNITY.

One of the top 10 Elite, Original Metaphysical Sellers! We have been offering metaphysical services and items to clients for more than 25 years. We have over 1,000 happy internet clients, and many thousands of transactions and clients through the years. Before eBay and Etsy went public, we were there serving clients and spreading metaphysical awareness. We have been in the metaphysical industry prior to when it was possible to reach so many clients by internet! Let us help you help yourself to change your life for the better as well! Become another happy client!
We offer 100% Authentic Magick – we spell cast items, conjure spirits, offer healing and psychic services, and haunted artifacts from our travels. Haunted Paranormal & Occult is our life! We are here to answer questions and rehome spirits that are needing new masters. We specifically work with metaphysical practitioners and a conjurer that deals in summoning Illuminati owned spirits, getting them out of the hands of the most powerful and certainly already most fortunate, and into the mastership of those who they could be the most service to! We also offer at 100% FREE Paranormal, Spirit Keeping, Bonding & Communication FORUM for ANYONE to join and communicate with others of similar interests! Check it out and join the magick! You can click the link here or find it on the homepage of our website!
http://spiritsandmagick.forumotion.com/
Paranormal experiences occur in different ways and take different forms. We take a lot of pride in what we offer in our store. This is our life and we love what we do. We have been involved in the metaphysical field for many years, and we have established many great connections and relationships through our work that enable us to offer items from all over the world to you.
We would like to address that we are selling metaphysical items, and as such, much of our information is received by hearsay, folklore, mythological tales, and channeled information. As such, we will not be held liable for what does/does not happen after you have purchased one of our items. Our items are clearly labeled, "No Returns Accepted" because of the nature of the business we are in. When you purchase one of our items you are fully understanding this, and taking full responsibility for yourself and your purchase. "Magick" is different for each and every person, and the results you experience are different. Each one of us on this earth experiences the world differently, the same way we experience the metaphysical differently than one another. We are passing along and re-homing many spiritual companions, passing on and delivering to you channeled messages and hearsay regarding these spirits and/or haunted items, and we are not responsible for your experiences with them after that point and we are not responsible for the "validity" of the information. We do study and research as much as possible after we have received channeled information to decide whether or not it resonates with ourselves after we have received it. We ask that you do the same.
If it resonates with you, please purchase from us. If it does not, please do not purchase from us. There is no way for us to know whether or not our spirits and the information we have received is truth. We want to believe our spirits have told us and our friends the truth, but we are not "guaranteeing" any of the information we have provided.
Channeled information from any source be it spirits, extra-terrestrials, or humans, is exactly as we have stated – there is no way for us to verify truth from untruth, and so we just provide the information as we have received it. This is not a place for the skeptical, as magick has never and will never work for those who do not believe in it. It is as simple as that.
We feel we were called to do this job in this lifetime, and we ask that you buy from us accordingly as it resonates inside you.
Payment
Payments are accepted via Paypal and Amazon Checkout, as well as credit cards using the direct checkout on Bonanza. You may also choose to send a money order as payment. If you choose this method, you are required to send a confirmation and tracking code within 24 hours of making your purchase. All purchases with Money Order as the chosen method, that have not sent confirmation of payment within 24 hours, or have otherwise spoken to me, will be terminated, and appropriate Bonanza feedback will be left.
Payments are due within 3 calendar days of purchase. If you have an extenuating circumstance, or are requesting a payment plan, please email us FIRST, before purchasing, to work this out. We do not allow payment plans without a substantial deposit placed on the item at the time the agreement is made. Substantial down payment is due via money order or cash, not using credit card methods. No exceptions will be made to that rule.
Shipping
SHIPPING – We ship within 3-5 business days of your payment. Please note that we do not ship on weekends or holidays, so please take care to make your purchases within adequate time for you to receive it, especially during holidays. We usually ship First Class or Priority, and we do offer International shipping. If you need to receive an item quicker than 3-5 business days, please let us know and we will adjust your shipping cost to reflect an expedited shipping rate. This may not be available during Christmas season, as unfortunately, the post office will not guarantee how quickly items will arrive during the month of December.
The cost of shipping internationally is different than the cost for shipping in the United States. We do try to ship using First Class whenever possible, as the cost is lower. Please remember when we are sending items outside of the United States, we are not responsible for any customs delays, or custom fees that may occur. Although seldom, it does happen. We occasionally have issues with the postal service due to natural disasters and holidays, so please plan your shopping accordingly if you are on a tight time frame. We will NOT lower the value of the package to accommodate the chance of imposed customs fees.
Please Note: Some of our magickals are custom cast and/or created and crafted AFTER your purchase. Most are pre-cast/conjured and ready for Immediate shipment. Custom conjures and certain spells can take up to 14 days or more to complete. Please be aware of this. If this item will take longer to deliver to you, the listing will be noted as such!
COMBINED SHIPPING DISCOUNT: We will combine items at no extra charge when paid for together in one invoice at check out, as long as the packaging will allow us to do so. Save Money when you buy more. Please email us when you are finished purchasing so that we can combine your invoice for you.
SPECIAL NOTES REGARDING INTERNATIONAL SHIPPING: The United States heightened their security measures for packages shipped overseas on November 18, 2010. This has slowed down shipping times tremendously. Packages that used to take 7-10 days can take up to 4-6 weeks. Canada, Australia and the UK are particularly slow. We don't have any control over this, so please be patient if your package takes longer than expected. Shipping Priority or Express often ensures that it will be delivered within 3 to 10 days. If you need an item shipped via Priority or Express Mail, fees are in excess of $20 starting, but please contact us immediately after you purchase, and before paying, so we can send you an adjusted invoice to accommodate the change in shipping cost. Delivery Confirmation is NOT actual Tracking nor is the International Custom Form number. These numbers are scanned in at time of mailing confirming the Post Office has the package and usually scanned again at the main mail sorting plant near here—AFTER that they do NOT usually update until AFTER delivery. If you wish true constantly updated tracking we can add that for an extra charge but it is very expensive.You will generally receive an automated email from Paypal when your item is shipped. If you feel that you must be able to track the package, you will need to pay for the more expensive shipping method. This is very expensive, but is your only way of ensuring that you know your item is safe. Unfortunately, with the issues in each country, we cannot guarantee, that after an item leaves the United States, it will arrive to you without interference. The post office, and ourselves, have had countless debates over this. They also have issues with countries charging their citizens extra customs fees randomly, this is also something we have no control over, and although it is only occasional, it is something that we cannot expect nor guess about.
PLEASE NOTE THAT AS OF OCTOBER 15TH WE HAVE SEEN SERIOUS DELAYS IN THE DELIVERY OF OUR PACKAGES TO AFRICAN COUNTRIES. ON AVERAGE, OUR CUSTOMERS HAVE RECEIVED THEIR PACKAGES 4-6 MONTHS AFTER WE SHIPPED THEM OUT. We let our customers and clients from international countries beware that there is nothing we can do to expedite your package delivery after it has left the USA borders. We will not refund you on international packages that have not been received once they have been shipped by us. To date, everyone has received their packages, but the rate of delivery varies significantly between countries. We also cannot account for packages that go missing in foreign countries. Unfortunately, not all countries have as strict legal ramifications for package theft as the USA. Many of our magickals are one of a kind, and for those that are not, or items we have more than one of, etc., we will not send another package out just because you have not received the first package. You assume the risk of purchasing Internationally, and we do our due diligence by providing evidence that we have shipped your package.
NO LAYAWAYS ARE BEING OFFERED AT THIS TIME.
A Word About Magick:
Due to the nature of our business, we do not accept returns or give refunds. We try to never make mistakes on our shipments, but if for some reason we have sent you an incorrect item, please let us know right away so that we may correct that error.
REFUNDS: All sales are final. The only time we ever offer a refund is if the item has arrived damaged. This rarely occurs, but if it does, we require that our clients email us a picture of the damaged item, and upon our receiving the photo and deeming that it is, in fact, damaged in transit, we will require that the buyer return the damaged item to us, at the cost of the buyer. Once we are in receipt of the item, we will then return your purchase price, minus the shipping cost.
We are very strict about our NO RETURNS ACCEPTED policy, as well as have added this disclaimer so that you are fully aware that when you purchase from us, you are releasing us from any liability associated with your purchase, our items, and by purchasing from us, you have agreed to our policies as stated above.
LEGALLY REQUIRED DISCLAIMERS:
Sold As A Curio Only…Please Read the Disclaimers below!
Disclaimer:
Pursuant to the current United States Postal Service regulations and other Country, State, City and/or Federal and/or other nation's laws we must state all items on this site are sold "for entertainment purposes only". We must advise all products are "Sold as Curios Only" All information herein is from traditional or historical reference and intended to help you make an informed decision.
FOR ENTERTAINMENT PURPOSES ONLY-WE CANNOT GUARANTEE THE LEVEL OF PSYCHIC OR PARANORMAL ACTIVITY THAT MAY OR MAY NOT OCCUR. NOT RESPONSIBLE FOR MISUSE OF THIS ITEM OR IT'S POWERS-NOT A SUBSTITUTE FOR MEDICAL TREATMENT-LEGAL ADVICE, ETC. PLEASE SEE A DOCTOR FOR HEALTH PROBLEMS AND THINK POSITIVE-VISUALIZE YOUR HEALING-REMEMBER MODERN MEDICINE IS A MAGICK OF SORTS, TOO. BUYERS MUST BE OVER 18 YEARS OF AGE.
---
The above statements are LEGALLY REQUIRED in some locations and should not reflect on our dedication to service and genuine quality products and services.
Our email address is MoondancerOriginals@yahoo.com
Our hours online are random, and we do our best to respond to all messages in the order in which they are received. We have become very busy, but your messages are important to us. Please allow 24-48 hours for a reply, but should you not hear from us, please email again in case we have overlooked you! It most likely was not intentional, but unfortunately, we cannot do more than one thing at once and sometimes we get behind.
We have several online stores and may offer different items in each site. Please feel free to browse all of our locations to get the best deals and pricing. Some discounts and pricing options are special offers exclusive to the site, and are not transferable. All items and prices are subject to change without notice and are not valid retroactive of a purchase.
If you are expecting instructions on using an item, meaning, if in the listing it denotes that you will receive instructions, they will be sent AFTER you receive the package safely. This is so we can maintain our communication with you, and know that you received the package. We do this for the safety of alchemical information and your own confidentiality.
Look for us on: Facebook, Twitter and MoondancerOriginals.com
Moondancer Originals text, photographs of items or services, logo and all listing descriptions, written experiences and testimonials, are plagiarism protected and are Copyright material. Use of any Moondancer Originals material is considered copyright infringement, and is prohibited by law without written permission from a Moondancer Originals representative.
txzj pxzj2836 txzj67