Description
ANCIENT SECRETS REVEALED
HOW TANGLED THE WEBS THEY WEAVE
The Truth Will Set You Free From Your Burdens...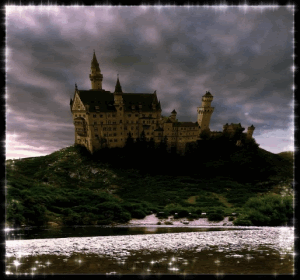 JINN DJINN GENIES CLAIMING TO HAVE SERVED NOW DECEASED GRAND MASTERS OF THE PRIORY OF SION, AN ILLUMINATI INFILTRATED VACATICAN ROMAN CATHOLIC RELIGIOUS SECRET SOCIETY THAT AT ONE TIME WAS ONE IN THE SAME AS THE KNIGHTS TEMPLAR, AND AFTER THE CUTTING OF THE ELM IN 1188, WAS RENAMED THE ORDER OF SION. SEVERAL JINN HAVE COME FORWARD TO OUR CONJURER, CLAIMING THAT THEY HAVE SERVED GRAND MASTERS OF THE PRIORY/ORDER OF SION, SOME OF WHOM HAVE ALSO BEEN KNOWN TO BELONG TO OTHER SECRET SOCIETIES, SUCH AS THE FREEMASONS, ROSICRUCIANS, ETC., AND BECAME WELL KNOWN ESOTERIC PHILOSOPHERS.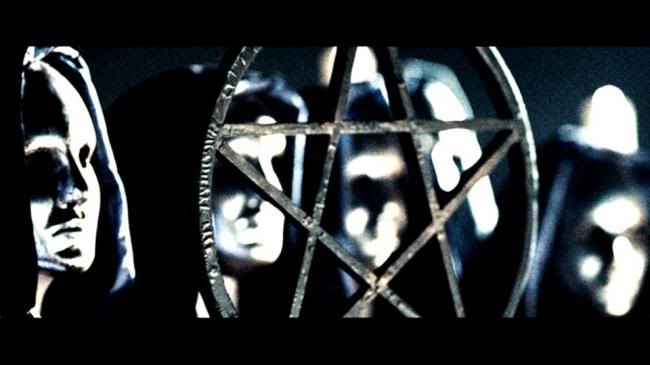 Hello and welcome friends! You have come to witness and see the collection we have received from our friend Sri Baba Lanka III and we are so proud to be offering! We systematically try to put up anything that he is able to send to us, so bear with us. If you are ever looking for a particular type of spirit, etc. just let us know and we will see if he already has one or we have one like what you are looking for that we just haven't had time to prepare a listing for yet! His conjurations are some of the most exquisite that we have received. Each one, (or family in this case), is very unique and is only being offered to one master and then will be gone!
He, Sri Baba Lanka III, is an incredible expert at conjuring some of the most potent and influential genies that are gracing our realm with their presence. For years he has worked to perfect his communication, channeling, meditating and conjuring to the point where he is able to summon some of the most high and persuade them to take on new masters! He has successfully summoned many genies that belonged to Illuminati Families, Freemasons, Elite Secret Society genies, and those of International leaders and royalty! We are so proud to be able to offer them to our wonderful clients and now on our eBay store as well! There are many out there who can successfully summon, conjure and bind jinn. However, there are only a few that can summon the highest caliber and most historical of jinn. Sri Baba Lanka III from Norway is one of those few. We are proud to have him as one of our companions and friends working in the light of the good.
The first thing that you must know is that it does not happen by any coincidence that you are reading this. You are here only because you were meant to be here. This spirit has come to us from Sri Baba Lanka III who is a longtime friend of ours and is currently living near Norway. He has lived many places in his lifetime, and we are fortunate to be in constant communication with him. He is not only an expert conjurer, but has spent a good share of his life researching the "Djinn" and has had many experiences with them that he has personally shared with us. He has travelled to the caves where they are residing, he has meditated to their dimension and actually has been shown their dimensional existence by one of his spiritual guides who happens to be a jinn. He has been blessed with an incredible abundance of information about this spiritual class, and has even been able to successfully channel their messages on several occasions.
Although he has studied and is a firm believer in many types of spiritual entities, he is incredibly connected to the Jinn race and believes that he was meant to be here in this human body to be a testament to the Jinn's existence. There has been wide speculation in parts of the world, not in the Middle East, for they have embraced the existence and have even noted things to do with the Jinn in their Quran, but should be say, other parts of the world, have long questioned the Jinn and their existence. Our friend, Sri Baba Lanka III would like us to always provide his testament that they are real, they exist in a dimension higher than ours, the fifth and higher to be exact, and that they can and do come here to help us, some bind willingly to objects that allow them to stay and be a spiritual aid to a master or human companion, and others do in fact come in and out of our dimension to cause hindrances to the human race. He also has assured us that he does not bind any hindrance or negative jinn to items he sends to us to rehome to our clients, and that he knows these types of jinn exist and so he must always be careful, much in the same way that we are careful about who our friends and confidants are here in the human realm. We have the same issues they have. Some people are of the light and some are of the dark. We have to decipher that much in the same way as they do. However, he has told us, never have fear, as he will not send us any of the dark.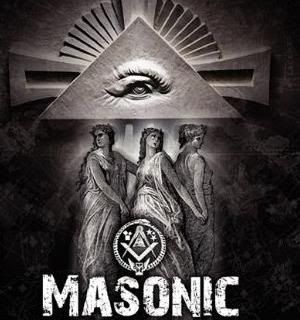 What we have to offer to you this week are some of the most exciting, interesting, and most historical of jinn we have ever had to offer, and after researching, it does appear that we are the only sellers that are offering jinn from some of these most private, ancient secret societies around the world.
The world is in an incredible time of change, and spirits are coming forward that have not had masters in centuries. Some of the most influential jinn, those who have served masters that we have only read about in textbooks and history books, are knocking on our conjurers veil and waiting for him to open the door and allow them to use him, esoterically speaking, to channel information through him that they feel is pertinent to us during this time in history. Our conjurers and ourselves, find ourselves constantly reminded why this life calling was chosen by us in this lifetime, because we have a job to do and people to make more aware of all that is really going on. The exposure to the truth is rapidly coming, and hopefully everyone that we are in contact with is going to be prepared for it. It will be no shocker to us when more and more of the truths that have always sat quietly on the edges of our peripheral psyche are heard on the news as public announcements. We will be ready to embrace that there is more under the skin of what we have been taught, that there are so many more dimensions out there, etc.
In the next few weeks, we will be working quickly, to release to you the opportunity to become masters of some very old jinn, whom claim that they once served grand masters of such organizations like the Freemasons, Rosicrucians, Order of Sion/Priory of Sion, The Knights Templar and the Knights of Malta. These of the type of jinn that are breaking through the veil to ask our conjurer for his help, and these are the ones that he has been waiting for all of his life. He feels it is his duty in this lifetime, as do we, and we will do all that we can to ensure that we properly help them so that they do not fall into the hands of Illuminati members and other secret society members again. Our conjurer was able to get into contact with a few more of these spirits, and we are excited to be able to offer them to our lovely clients and friends!

We have told Sri that we will continue to rehome them as long as they want to be, and we thank them and our conjurer for taking on this huge duty and hard work involved in working with each one, channeling, and giving us the information we need to properly place and offer these jinn to new masters. We wanted to also address that our conjurer's safety and privacy is our upmost concern, and so we will never release his real identity, as we are sure you understand why we cannot. It is not safe for him to have his name publicly exposed to the likes of the secret societies and other Illuminati related individuals, and so we protect his identity from everyone. We honor that he is willing to carry out this duty of conjuring, summoning and binding these jinn to help them get new masters, away from the Illuminati families and secret societies we once served, and we honor and uphold his identity as top secrecy as that was part of the original pact we made with him when we asked him to help us with this. Thank you Sri :) Our conjurer has successfully conjured and bound to vessels several more elite secret society jinn that we will be offering soon!
Stay tuned and keep checking in!
What do you know about the Priory of Sion? Maybe not enough. If you feel the need or want to, it may be interesting for you to do some research of your own on these societies, so that you can decide if you want to be the master of one of these jinn. It is entirely up to you, so please feel free to research as thoroughly as you like about the history of these organizations and then bid as you see fit. The Priory of Sion, Freemasonry, Rosicrucian, The Knights Templar, the organization later known as the Order of Sion, as well as the Mystery relating to Rennes-Le-Chateau and where Father Sauniere in 1885 went from a very very poor priest to an incredibly rich man, in what some would attest to being almost like overnight, is a mystery that you need to think about. Why would this priest never release, to anyone, where his finances came from? Simple answer to these jinn - because it came from them. He had spiritual companions that decided to serve him. There is an interwoven weave of tangled webs that no one in the Roman Catholic, or other religious secret societies for that matter would want you to think about - because there is always more certainly more to the story. So do your research and decide for yourself. The jinn ask that you do - because they want to be sure that their next masters believe in their abilities whole heartedly. If you are doubting or questioning, they simply cannot work for you. They have made it clear to our conjurer and we are making it clear to you, that in this time of world history in the making, they do not have time to be placed with masters that do not believe wholeheartedly in their existence, as they are choosing to serve masters again because there is a great need arising. NOT because they wish to spend their time trying to convince anyone to believe in them. With that put, bid accordingly.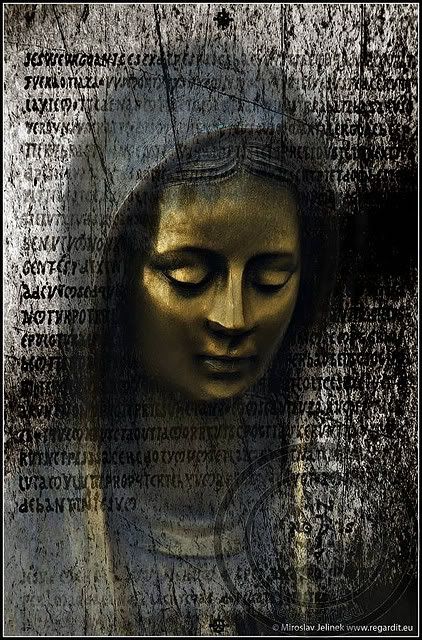 Here are some good videos and an article that will provide you access to the information you need to be briefed on so you can understand a little better!
(This article is not written by us)
You can find more information and the rest of this article at
http://www.bibliotecapleyades.net/sociopolitica/esp_sociopol_priorysion02.htm
The Prieure du Notre Dame du Sion, or Priory of Zion, is said to be the cabal behind many of the events that occurred at Rennes-le-Chateau. According to the Prieure's own documents, its history is long and convoluted. Its earliest roots are in some sort of Hermetic or Gnostic society led by a man named Ormus. This individual is said to have reconciled paganism and Christianity. The story of Sion only comes into focus in the Middle Ages. In 1070, a group of monks from Calabria, Italy, led by one Prince Ursus, founded the Abbey of Orval in France near Stenay, in the Ardennes.

These monks are said to have formed the basis for the Order de Sion, into which they were "folded" in 1099 by Godfroi de Bouillion.For about one hundred years, the Order of the Temple - Knights Templar - and Sion were apparently unified under one leadership, though they are said to have separated at the "cutting of the elm" at Gisors in 1188. (The Templar order was then destroyed by King Phillipe Le Bel of France, in 1307.) Sionappears to have been at the nexus of two French antimonarchical movements, the Compagnie du St.-Sacrament of the 17th century - acting on behalf on the Guise-Lorraine families - and the Fronde of the 18th, as well as behind an attempt to make the Hapsburgs emperors of all Europe in the 19th--the Hieron du Val d'Or. It appears that there are vast connections between Sion and numerous sociocultural strata in European thought --Roscicrucianism, Freemasonry, Arthurian and Grail legends, "Arcadianism," Catharism, chivalry, etc.
Yet this mysterious secret society brought itself to light in 1956 and is listed with the French directory of organizations under the subtitle "Chivalry of Catholic Rules and Institutions of the Independent and Traditionalist Union," which in French abbreviates to 'circuit' -- the name of the magazine distributed internally among members. Depending on what statutes one considers, Sion either has 9,841 members in nine grades, or 1,093 members in seven, with the supreme member, the "Nautonnier" orGrand Master of the Order being, till 1963, Jean Cocteau.

While it is believed the head has been Pierre Plantard de St.-Clair up until recent times, he claims to have left that post in 1984, so it is not clear who runs the organization at this time. But whoever he is, he has had illustrious predecessors:
· Jacques DeMolay
· Leonardo de Vinci
· Isaac Newton and Claude Debussy, among others!
Plantard, in any case, seems to have enjoyed the ear of many influential persons in contemporary French politics -- deGaulle, Marcel Lefebvre, Francois Ducaud-Bourget, Andre Malraux, and Alain Poher, and others, many of whom appear to know him from his efforts with the Resistance during the Vichy occupation. Despite its registry, however, the organization remains untraceable, its given address and number leading to dead ends -- which might lead one to wonder why the government never bothered to verify the information.

Some interesting things have come to light about the Prieure recently. One is that the Swiss Grand Lodge Alpina (GLA), the highest body of Swiss Freemasonry (akin to the Grand Lodge of England), may have been the recruiting body for the Prieure. But the GLA is also said by some to be the meeting place of the "Gnomes of Zurich" who are said to be the Power Elite of Swiss bankers and international financiers. The GLA is said by David Yallopto be the body which controlled the P2 Masonic Lodge in Italy.

(P2 controlled the Italian secret police in the 1970s, took money from the CIA and KGB, may have had a hand in the kidnapping of Aldo Moro by the Red Brigades, had 900 agents in other branches of the Italian government and the highest positions of the Vatican, bombed a train station and tried to blame it on the Communists, used the Vatican Bank to launder Mafia drug money, fomented fascist coups in South America, and is most likely linked to the arch-conservative Knights of Malta and Opus Dei in the Vatican.)
P2's Lucio Gellimay have had a role in the death of John Paul I, and perhaps even the assassination attempt on John Paul II.

One of the most interesting people to write about the Prieure may be Michael Lamy. He claims that Jules Verne was a member of both the Prieure and the Illuminati. Further, he maintains that the Prieure's politics must be understood as "Orleanist," which he describes as "aristocratic, anarchistic, and Nietzchean." Perhaps it all becomes most clear when Lamy reveals to the reader that the true secret of the village of Rennes-le-Chateauis that the extinct volcano Mount Bugarach leads down into the hollow earth to a realm of supermen.

Ean Begg feels it is connected with many of the Black Virginsites all over Europe. Certainly, if the organization's full name is the Prieure de Notre Dame du Sion, and if it is site of Orval is connected to the worship of the bear-goddess Arduina, venerated by the Sicambrian Franks of the area and their Merovingian Kings, then this may be the case. There are hints, of course, that "Notre Dame" is not the mother of Jesus, but Mary of Bethany AKA "Magdalene" a princess of the tribe of Benjamin, which is itself notorious for an outbreak of goddess-idolatry in the period of the Judges. That Mary may also be the one also known to the Gypsies of the south of France as one of the three "Maries-de-la-Mer," whom they call "Sarah the Egyptian," the sun-burnt one. Sailing and Grailing Across the Atlantic

The most bizarre chapter in the story of Rennes-le-Chateau may have to do with the Money Pit mystery on Oak Island just off Nova Scotia. According to Michael Bradley, some of the keepers of the Grail may have come to the New World long before Columbus. He believes that some of the Templars may have fled to Canada after the dissolution of their order, carrying the Grail. The Money Pit has more often been associated with pirates' buried treasure, but as many know, the "Jolly Roger" flag's skull-and-crossbones icon has long been associated with Masonic and Templar legend.
The so-called Venetian "Zeno Map" (above image) of the 15thcentury shows a knight with a sword standing where Nova Scotia is.
(The Sinclairs of Scotland are "hereditary lords of Rosslyn Chapel" and are said to be descended from the Scots Guards, a clique loyal to the Stuart dynasty, which in turn are thought to have contained converted members of the Templar Order who fought with Robert the Bruce at Bannockburn, and to have provided the basis of Freemasonry.)
In the Money Pit on Oak Island, a mysterious stone inscription was found: "Forty feet below -two million punds are buried." Every company that has tried to locate this treasure has failed.

Along with the supposed visits of Prince Madoc of Wales and St. Brendan of Ireland, Prince Henry the Navigator's trip to the New World with the Zeno brothers makes it one of numerous European pre-Columbian voyages. The Zeno map, along with those culled by Viking travelers, may have even helped Columbus make his way across the Atlantic. Recently, a UFO "contactee" in Canada who calls himself only "Guardian" speculated wildly about some "Brotherhood of the Grail" being operative there for centuries.

Geographically speaking, there are in fact two Oak Islands, surrounding a central river, at the confluence of which is a mysterious ruin, which appears to be a fortress or old castle. It does appear that there may be strands connecting Rennes-le-Chateau and the New World. Ultimately, the Rosicrucian ideas behind the American experiment (as documented by Manly Palmer Hall) may have deeper "Arcadian" roots. Bradley hints, but does not come out and say, that what is beneath the Money Pit may be the Grail.

It is not the only weird trail in the Rennes mystery. One researcher insists that the inventor Barnes Wallis was one of the most recent Grand Masters of Sion. Yet another feels it is worth pursuing the origins of the Cajun people of Louisiana.
Others have even found connections to the so-called "Baconian" theory, which suggests that Sir Francis Bacon authored Shakespeare's plays. Bacon's works suggest a Rosicrucian experiment taking place in the New World.

Fanthorpe seems to believe that ultimately Rennes-le-Chateau may be a "doorway unto the invisible" - a gateway to other dimensions, through the Emerald Tablet which he speculates may have been a tesseract(3-dimensional representation of a 4-dimensional figure).

Other theories

Lincoln and his co-authors fashioned a theory that Christ had descendents who "legged it to the south of France where they intermarried with the royal Franks to found what eventually became the mystical Merovingian Dynasty. Ergo, the real mission of the Templars and Priory of Zion: to safeguard not just the treasure of the Crusades, but to preserve the Grail, which appeared in medieval texts as 'Sangraal' or 'Sangreal', and which Lincoln et al. translated to mean sang real, or 'royal blood'. In other words: the dynastic legacy of Christ, literally. The Merovingians were considered in their day to be quasi-mystical warrior-kings vested with supernatural powers." The Merovingians traced their ancestry back to the Benjamiteswho, according to legend, has fled from Israel to Arcadia in Greece.
"Pierre Plantard de Saint-Clair [was] apparently the source behind much of the recent literature devoted to the hilltown and its enigmatic priest. Shepherded to Paris's Bibliotheque Nationale, our trio of historical investigators discovered there a genealogy purporting to link Pierre Plantard to King Dagobert II and the Merovingian dynasty.

"Throughout these dossiers secrets at Paris's national library were tantalizing historical references to a mysterious and ancient secret society called Prieure de Sion, or Priory of Zion."

"Lincoln and company checked with the French authorities and discovered that there was indeed a contemporary organization calling itself Priory of Zion. And who do you think was registered as the group's secretary-general but none other than Pierre Plantard."

"The earliest roots of the Prieure de Sion are in some sort of Hermetic or Gnostic society led by a man named Ormus. This individual is said to have reconciled paganism and Christianity. The story of Sion only comes into focus in the Middle Ages. In 1070, a group of monks from Calabria, Italy, led by one Prince Ursus, founded the Abbey of Orval in France near Stenay, in the Ardennes. These monks are said to have formed the basis for the the Order de Sion, into which they were 'folded' in 1099 by Godfroi de Bouillion."

"The Order of Sion was founded in the 1090's by Godfroide Bouillon, one of the leaders of the First Crusade who had recaptured Jerusalem. They claim that it was this Order that lay behind Hugues of Champagne and the founding of the Templars."
From - Baigent, Leigh & Lincoln, The Holy Blood and the Holy Grail.
"The avowed and declared objective of the Prieure de Sionis the restoration of the Merovingian dynasty and bloodline - to the throne not only of France, but to the thrones of other European nations as well. By dint of dynastic alliances and intermarriages, this line came to include Godfroi de Bouillion, who captured Jerusalem in 1099, and various other noble and royal families, past and present."

Godfroi was, by legend, a member of the Grail Family, and by lineage a Merovingian and apparently, rightful King of Jerusalem by his descent from David. It is clear that he was aware of this. When he left for the first crusade, he sold all of his property. He intended to stay in Jerusalem. Godfroi was close to de Payen and the count of Champagne, and Baudoin [his brother] was integral to the founding of the Templars."

"One might therefore term Godfroi de Bouillon as a sort of 'king of kings', or at least a maker of kings, since he founded the Order of Sionthat could crown Kings of Jerusalem."

"To the south of Jerusalem looms the 'high hill' of Mount Sion." By 1099 an abbey had been built on the ruins of an old Byzantine basilica at the express command of Godfroi de Buoillon. "According to one chronicler, writing in 1172, it was extremely well fortified, with its own walls, towers and battlements. And this structure was called the Abbey of Notre Dame du Mont de Sion."

"In 1979, M. Plantard had said to us, quite categorically, that the Prieure was in possession of the treasure of the Temple of Jerusalem, plundered by the Romans during the revolt of A.D. 66 and subsequently carried to the south of France, in the vicinity of Rennes-le-Chateau. The treasure, M. Plantard stated, would be returned to Israel 'when the time is right.'"

"At some point, according to Lincoln et al., the treasure had passed from the Merovingians to the Priory of Zion----> Templars took the treasure from the Holy Land to the French Cathars, who, on the eve of their destruction by the church, squirreled the lucre away in the Pyrenees."
For about one hundred years, the Order of the Temple(Knights Templar) and Sionwere apparently unified under one leadership, though they are said to have separated at the 'cutting of the elm' at Gisors in 1188.

Near the end of the thirteenth Century a separate detachment of Templars was sent from the Aragonese province of Rossillon to the Rennes-le-Chateau area in southern France [the old Cathar stronghold]. This fresh detachment established itself on the summit of the mountain of Bezu, erecting a lookout post and a chapel. Alone of all the Templars in France, they were left unmolested by Philippe le Bel's seneschals on October 13, 1307.

On that fateful day the commander of the Templar contingent at Bezu was a Seigneur de Goth. And before taking the name of Pope Clement V, the archbishop of Bordeaux - King Philippe's vacillating pawn - was Bertrand de Goth.Moreover, the new pontiff's mother was Ida de Blanchefort, of the same family as Bertrand de Blanchefort [the fourth Grand Master of the Order of the Temple]. Was the pope then privy to some secret entrusted to the custody of his family?"

Whether is was the intrigues and the Wars of Religion in the sixteenth century, the insurrection known as the Fronde in the seventeenth century or the Masonic conspiracies of the eighteenth century, successive generations of precisely the same families were implicated, operating in accordance with a single consistent pattern. In documents dating from 1619, it was stated to have incurred the displeasure of King Louis XIII of France, who evicted them from their seat at Orleans and turned the premises over to the Jesuits. After that, the Prieure de Sion seemed to vanish from the historical record, at least under that name, until 1956, when it appeared again, registered in the French Journal officiel.

The castles of Templar Chateau of Bezu, the Chateau of Blanchefortand Rennes-le-Chateau are each located on a mountain top. Together, with the high spots of two other peaks, the locations form a perfect pentagon (five equal sides) some fifteen miles in circumference. Like Rennes-le-Chateau "the village church dates back to at least the time of the Visigoths, some thirteen centuries ago. The church is dedicated to Saint Magdalene.

The early astronomers saw the earth as the center of the universe, around which the Sun, the stars and the planets revolved. Each planet forms its own pattern of movement around the Sun as seen from the Earth. For the ancient watchers of the heavens, those differing patterns of movement allowed them to draw geometric shapes based on the positions of each planet when it was aligned with the Sun. Only one planet describes a precise and regular geometric pattern in the sky - and that planet is Venus, the heavenly counterpart of the earthly Mary Magdalene - and the pattern that she draws as regular as clockwork every eight years is a pentacle.

There can be no doubt that churches, calvarias, castles and obscure ruins - almost every structure of note upon the map -form an intricate web of alignments which intersect with perfect regularity on the zero Paris- meridian. The distance covered by three of those division is the circle radius measure. Each point is separated from the next by exactly one third of 933.586 poles!

The accepted definition of a pole - also known as the Rod or Perch- is now 5.5 yards.

All of the measurements and placements of the buildings follow the patterns of the sacred geometry. This all leads back to the hermetic theories - Hermes- who was Thoth - the ancient Egyptians - Alchemy - Ark of the Covenant - Tree of Life / Qabalah.

Here are some of the theories/ mythologies that follow
The boat of Isis was positioned in the constellation of Argo. Specifically, in Egypt this constellation was named Sothis or Soth-Isis, the Star of Isis. Furthermore, in the Egyptian legends this vessel represented the female organ of generation. The Ark of the Covenant of the ancient Israelites is believed to have been modelled after the ceremonial ark of Isis.

It has been alleged that Hughes de Payens, first Grand Master of the Knights Templar, had been inducted into the Johannites, a sect which chose John the Baptist as their prophet. According to the dossiers secrets, each of the alleged Grand Masters of the Prieure de Sion took the name Jean in succession (supposedly influencing the name chosen by Pope John XXIII). One of the Grand Masters on the list, Leonardo da Vinci, displayed a strong interest in John the Baptist. Another, Sir Isaac Newton, became preoccupied with the writings of the Apocalypse, then attributed to John the Evangelist.

According to the dossiers secrets, the following individuals were amongst the Grand Masters:
Renè d'Anjou (1418-80) - a major impetus behind the Renaissance through his literacy and influence on Cosimo de'Medici setting up bastions of esoteric, Hermetic principles - the 'underground stream'. Legend records that the d'Anjous were descended from Ann the Jew, daughter of Joseph of Arimathea, who supposedly carried the Davidic blood line and settled in western France. Later, the D'Anjou branched into the Houses of De Guise and De Lorraine.

Renè d'Anjou "was related to the king of France by marriage and remained a trusted ally during the war with England. On paper, Renè was one of the most powerful men in Europe. Unfortunately, after the failure of his Italian campaign, he was nothing more than a patron of the arts and collector of books. Rene was co-sponsor of the Arcadia revival in the late 15thcentury."

Through his patronage of art, literature and the advancement of knowledge Renè is one of the most important figures of the formative years of the Renaissance. It was directly as a result of Rene's influence that Cosimo de Medici sent agents out to look for ancient texts, which resulted in the revival of Neoplatonic and Hermetic thought.

Nicholas Flamel (1330-1418), the most famous of the alchemists said, "the Paris notary Nicolas Flamel claimed that he dreamed of an occult book, subsequently found it, and succeeded in deciphering it with the aid of a Jewish scholar learned in the mystic Hebrew writings known as the Kabbala. In 1382 Flamel claimed to have succeeded in the 'Great Work'(gold making); certainly he became rich and made donations to churches.

One alchemical symbol that is widely acknowledged by modern scholars is that of an old bearded man, the back of whose head shows a young woman looking into a mirror. A statue with this image graces the exterior of Nantes cathedral, as does a bearded king with the body of a woman, in the porch at Chartresthat depicts the Queen of Sheba.
"The hermaphrodite is a pure alchemical symbol, representing the perfect balance achieved in the Great Work, and the perfect being, in which the alchemist himself is transformed and transmuted spiritually - and, as many believe, physically as well. It was a 'consummation devoutly to be wished' and had little, if anything, to do with sexuality as we understand it today. The Great Work was an explosion of the potential into the actual, where they mystical quest takes on concrete form. As the alchemists said, 'as above, so below' -this process was believed to make spirit into matter and transmute one sort of matter into another. It made a man into a god.
Revered by men like Newton, Flamel was the discoverer of The Sacred Book of Abraham the Jew, Prince, Priest, Levite, Astrologer and Philosopher to that Tribe of Jews who by the Wrath of God were Dispersed amongst the Gauls which became one of the most famous works in Western esoteric tradition.

Leonardo de Vinci (1510-19) - Having little formal education, Leonardo enthusiastically accepted Nicholas's [of Cusa] new worldview [of an universe with no limits in space, no beginning or ending in time] as a justification for rejecting the outmoded authority of the 'pharisees- the 'holy friars' and of his 'adversaries' Plato and Aristotle. For the first time since the Ionians, he put forward a conception of science that was wholly secular, in no way based on religious doctrines or philosophy. In Leonardo the craftsman, scientist, and inventor are merged into one.

Leonardo was left-handed; he was a strict vegetarian- he sought the company of alchemists and necromancers; he worked on a Sunday and only attended Mass when at court. The only surviving sculpture that involved Leonardo in its making is the statue of John the Baptist in the Baptistery in Florence, on which he collaborated with the utmost secrecy with Giovan Francesco Rustici, a known necromancer and alchemist. And Leonardo's last painting was 'John the Baptist',showing him with the same half-smile as 'The Mona Lisa', and pointing straight upwards with the index finger of his right hand. This in Leonardo's work is a sign always associated with John: in the 'Adoration of the Magi' a person stands by the elevated roots of a carob tree - John's tree, symbol of sacrificial blood - while making this gesture. In his famous cartoon of St. Anne the subject also does this, warning an oblivious Virgin. The disciple whose face is perhaps accusingly close to Jesus' in 'The Last Supper' is also making this gesture. All these gestures are saying 'remember John'.

Johann Valentin Andrea (1637-54) - "the creator of the semi-secret Christian unions and authorof the Rosicrucian manifestos, a Hermetic allegory which also evokes resonances with the Grail Romances and the Knights Templar. At this time, with the eclipse of the House of Lorraine, the Priory transferred its allegiance to the more influential Stuarts after Frederick of the Palatinate married Elizabeth Stuart, daughter of James I of England. Frederick "created a culture, a 'Rosicrucian' state with its court centered on Heidelberg."

Robert Boyle (1654-91) - part of the "Invisible College" of dynamic English and European minds which became the Royal Society after the restoration of the monarch in 1160 with the Stuart ruler, Charles II as its patron and sponsor. His two closest friends were Isaac Newton and John Locke who met regularly with him to study alchemical works.

In the ancient world alchemy was referred to simply as 'the sacred art'. It flourished in the first three centuries A.D. in Alexandria, where it was the combined product of glass and metal technology, a Hellenistic philosophy of the unity of all things through the four elements (earth, air, water, fire), and'occult' religion and astrology. The essential principle was that all things, both animate and inanimate, were permeated by spirit, and that the substances of the lower world could, through a synthesis of chemical operations and imaginative reasoning, be transmuted into higher things of the spiritual world - things not subject to decay.

Napoleon Bonaparte - Sion appears to have been at the nexus of two French anti-monarchical movements, the Compagnie du St.-Sacrament of the 17th century (acting on behalf on the Guise-Lorraine families) and the Fronde of the 18th, as well as an attempt to make the Hapsburgs emperors of all Europe in the 19th-the Hieron du Val d'Or.

In 1796 Napoleon was one of three revolutionary 'Directors' heading the government. Another 'Director' was Abbe Sieyes, who knew of certain genealogical researches that had been undertaken by one Abbe Pichon. Pichon had access to the royal archives captured by the revolutionary government, where some important genealogies had been hidden away, and he discovered that a direct descent from Dagobert II had been maintained up to then.

Abbe Seiyes urged Napoleon to marry Josephine Beauhamais because she was a Merovingian descendant, and to adopt her two children by a previous marriage who were of this anciently royal stock." In 1798 "on the way to Egypt, Bonaparte detoured to capture Malta and the treasure held by the Knights of Malta.
During second world war in France, a recent grand master of the Prieure de Sion, M. Plantard, was grand master of Alpha Galantes.
"He hinted that beneath its pro-Vichy and Petainist patina, Vaincre [the journal of Alpha Galantes] contained coded messages and instruction which would have been decipherable only to the Resistance....Vaincre had been printed by Poirier Murat, Chevalier of the Legion d'Honneur, holder of the Medaille Militaire and officer in the French Resistance."
"According to Vaincre and Alpha Galantes, chivalry was to be the instrument of national renewal for France: '...a chivalry is indispensable because our country cannot be reborn except through its knights.'"
In the fifth issue of Vaincre, dated 21 January 1943, a great German, one of the Masters in our Order" is quoted as saying:
"It is therefore with total confidence that I depart to perform my mission; for while not deluding myself about the perils I run in discharging my duty, I know that until my last breath my watchword will consist in recognition of Alpha and fidelity to its chief.
This statement is ascribed to Hans von Moltke, a career diplomat" and "also a cousin of Claus von Stauffenberg.... Helmut James von Moltke, together with Peter Yorck von Wartenburg, was the leader of the so-called Kreisau Circle, the civilian wing of the German Resistance to Hitler.
Both Alpha Galantes and the Kreisau Circle, "were intent on youth movements and on mobilizing the resources of European youth. Both insisted on a moral and spiritual renewal -an opposition, in Moltke's words,'based on fundamental principles'. Both were essentially chivalric in their orientation. And both were dedicated to the eventual creation of a United States of Europe."
During the Second World War, while Poher was doing something heroic in the Resistance to win the Resistance Medal and the Croix de Guerre, and while Plantard[future Nautonnier of the Priory of Sion defied the Nazis and suffered torture for it, the Cross of Lorraine was adopted as the symbol of the Free French forces under Charles de Gaulle.This cross, having two cross-bars instead of one, originated with the ancient French house of Anjou, where Guiot found his tale about Percival. It was later adopted by the Merovingian-descended rulers of Lorraine in the old Sicambrian heartland on the Rhine.
THE MYSTERY OF RENNES-LE-CHATEAU AND FATHER SAUNIERE -
READ BELOW FOR MORE INFORMATION.
Mysteries of Rennes-le-Château and the Prieure du Sion
by Steve Mizrach; edited by Morgana
Here are the basic outlines of the mystery of Rennes-le-Château. It was clear that Berenger Sauniere, the parish priest of the small village during the late 19th and early 20th century, had been receiving vast sums of money to refurbish the local church and also to build many structures in the area, such as his Tower of the Magdalene (Tour Magdala). Sauniere died in 1917, leaving the secret of where he got his fabulous wealth to his housekeeper, Marie Dernaud, who promised to reveal it on her deathbed -- but sadly she had a stroke which left her paralyzed and unable to speak before her death in 1953. Speculation was rife on the source of the parish priest's money. Was it the lost treasure of the Templars or the Cathars in the area? Might it have been buried Visigothic gold? Or was he blackmailing the Church with some terrible secret? The evidence that points to the last possibility is that Sauniere's confession before his death was so shocking that the priest who heard it denied him absolution and last rites.
The mystery is rendered greater by a series of parchments found by the cleric in 1891, which contained an easily discovered cipher. They were apparently written by his predecessor, Abbe Antoine Bigou, confessor to Marie d'Hautpoul, in 1781. (The same cipher appears on her tombstone.) The parchments were, on the face of it, Latin transcriptions of passages from the Gospels, but they contained deeper mysteries. Sauniere also appears to have left certain other "clues" in the highly unusual redesign of his church and of the other structures in the area. Hidden within those Latin parchments was a message in French:
"THIS TREASURE BELONGS TO DAGOBERT II KING AND TO SION AND HE IS THERE DEAD."
Within the second parchment was an even stranger message:
SHEPHERDESS NO TEMPTATION THAT POUSSIN TENIERS HOLD THE KEY PEACE 681 BY THE CROSS AND THIS HORSE OF GOD I COMPLETE THIS DAEMON GUARDIAN AT MIDDAY BLUE APPLES.
A third cipher that appears, not in the documents, but at Shugborough Hall's Shepherd Monument, is the curious "D.O.U.O.S.V.A.V.V.M" which has never been translated.
There is a famous painting by Poussin entitled "Les Bergers D'Arcadie" (the Arcadian shepherds) which shows them around a tomb containing the mysterious inscription "Et in Arcadia Ego..." This tomb appears to be a virtual replica of one not too dissimilar to it right outside of Rennes-le-Château. Three intrepid historians searched far and away for others to help decipher the puzzle. Suffice to say, Lincoln, Baigent, and Leigh did a masterful job of "unearthing" the Merovingian monarch Dagobert and tied together many mysteries of history with a fantastic thesis that can be stated as thus: Jesus and Mary Magdalene, legitimate nobility from the Judaic Houses of Benjamin and David, married and sired heirs. Jesus did not die on the cross but went either to England or India. (See Holy Blood, Holy Grail)
The Magdalene's heirs married into the Visigoth families of the time and gave birth to the sacred Merovingian ruling family. The Visigoths of the area might have themselves been descended from the House of Benjamin, which had fled to the Arcadia region of Greece, and thence north into France, a thousand years earlier. The Merovingians were not wiped out by the Carolingian usurpers, and their lineage survives in some of the other royal families of Europe; apparently the goal of the secret society entitled the Prieure du Sion is a Merovingian restoration in France. Nothing is as it seems with the Rennes mystery. But in the hands of Leigh, Lincoln, and Baigent, it seems to encompass myriads of others -- the dissolution of the Templars, the downfall of the Cathars, the bizarre Rosicrucian manifesto, and other political intrigues of French history. For it seems that Sion has a grievance against the Church, who betrayed the Merovingian dynasty and crowned its destroyers. If Sauniere was an agent of Sion, it might explain why he was denied absolution.
Village of Mystery
Henri Boudet, the Abbe of Rennes-les-Bains (which neighbors Rennes-le-Château) who wrote "The True Celtic Language and the Cromlech at Rennes-les-Bains" may have been the "brains" behind Sauniere. Lincoln thinks his book may offer the key to the mystery. Boudet appears to argue in the book the silly thesis that the Celts spoke Anglo-Saxon, and that it -- English, in effect -- was the language which was spoken by Noah's sons before the Tower of Babel. But David Wood and Henry Lincoln conclude that the book may be averring something else -- that perhaps there was a universal language before the Deluge: Number (or Measure). And that the "key" to the "Cromlech" of Rennes-les-Bains might be the old English mile. Lincoln believes that metrology may play an important part in the Rennes-le-Château mystery. In any case, other authors have noted that Boudet died under strange circumstances, and that his book may have been sought out and destroyed by the Bishop de Beausejour. Boudet, a linguistic scholar, would have been a logical choice for Sauniere to approach with his curious Latin parchments.
There are a few grisly murders that have taken place in the area to add to the air of mystery. One was that of the old priest Jean-Antoine-Maurice Gelis. Toward the end of his life he became a paranoid hermit and recluse; the only person he would admit to his presbytery was his niece, to bring him food. Despite his absurd precautions, someone surprised him on All Saints' Eve in 1897, bashed him with some fire tongs, delivered four blows from an ax, and then reverently laid the corpse on the ground with the hands crossed over the chest. Whoever it was ransacked the room but took no money. A team of researchers found three corpses in Sauniere's garden in 1956, all of them shot. Were they World War II victims? Or something else? Noel Corbu, who took care of Marie Denarnaud after her paralyzing stroke, and who may have learned of something from her incoherent dying whispers, was killed in a horrendous car crash in 1953 that some suspect was not an accident. Sauniere's "heart attack" in 1917 came on the suspicious date of January 17th (St. Anthony's Day) and there are hints that the coffin had been ordered in advance. A courier who carried the secret dossiers found by Sauniere, Fakhur el Islam, was found dead on train tracks just outside of Melun, East Germany, in 1967.
There are many more tantalizing things about Rennes-le-Château. According to one researcher, it may be laid out in the shape of a "Ship of the Dead" with a helmeted warrior borne to sea. Yet another thinks that the Paris Meridian may have been drawn so that it quite deliberately passes, ley-fashion, straight through Rennes-le-Château, Arques, and Conques. Still others see links between the site and Rosslyn Chapel in Scotland or Shugborough Hall in Staffordshire, England. It is known that Sauniere took his parchments to the Abbe Bieil, of the seminary of St. Sulpice, which was where the Abbe's nephew Emile Hoffet launched the Catholic Modernist rebellion which would eventually land Modernist works on the Vatican's "banned" list. Saint Sulpice's feast day, January 17th, is the date of Sauniere's sudden stroke. He was the bishop of Bourges, on the Paris Meridian, and in his seminary is an obelisk with a copper line marking the exact point of the alignment.
Codes, Ciphers, and Scripts
Perhaps the most enigmatic elements mentioned in the text as decoded by Lionel Fanthorpe is the phrase "Blue Apples at Noon." The code in the parchments is only decipherable through the use of the "knight's tour" -- a logic puzzle wherein one "jumps" a knight to every square on a chess board, once and only once. It is a puzzle which has only one solution -- as does the code, clearly. But the use of chessboard imagery at Rennes-le-Château is striking.
Clearly, to some degree, the puzzle lies in the layout of the redesign of Sauniere's church, and his other building projects. The village parish church had been dedicated to the Magdalene in 1059; during the restoration, he found the mysterious parchment (supposedly) in a hollow Visigothic pillar underneath the altar stone. A statue of the demon Asmodeus guards near the door. The plaques depicting the Stations of the Cross contain bizarre inconsistencies. One shows a child swathed in Scottish plaid. Another has Pontius Pilate wearing a veil. St. Joseph and Mary are each depicted holding a Christ child, as if to allude to the old legend that Christ had a twin. Other statues are of rather esoteric saints in unusual postures: St. Roch displays his wounded thigh (like the Grail King Anfortas), St. Anthony the Hermit holds a closed book, St. Germaine releases a bevy of roses from her apron, and the Magdalene is shown holding a vase. Sauniere's library and study, the Tour Magdala, is placed precariously over a precipitous chasm at a place where one would be foolish to build such a permanent structure, unless...
The Once and Future King
Up until recently, little was known about the Merovingian kings, as they inhabited that historical epoch derided as the Dark Ages. The founder of the royal line, Merovech, was said to be of two fathers -- his mother, already pregnant by King Chlodio, was seduced while swimming in the ocean by a Quinotaur, whatever that was, and Merovech was formed somehow by the commingling of Frankish blood and that of the mysterious aquatic creature. Like the Nazoreans of old, the Merovingian monarchs never cut their hair and bore a distinctive birthmark -- said to be a red cross over the shoulder blades. Their robes were fringed with tassels which were said to carry magical curative powers. They were known as occult adepts, and in one Merovingian tomb was found such items as a golden bull's head, a crystal ball, and several golden miniature bees. Strangely, many skulls of these monarchs appear to have been ritually incised; i.e., trepanned.
The Sicambrians, ancestors of the Franks, were known as the "people of the Bear" for their worship of the bear-goddess Arduina. The word "Arcadia" comes from Arkas, patron god of that area of Greece, the son of the nymph Callisto, sister of the huntress Artemis. Callisto's constellation is also known to many as Ursa Major, the Great Bear. The name "Arthur" comes from the Celtic arth, related to "Ursus" -- namely, "bear." In legend, the Merovingians were said to be descended from the Trojans, and Homer reports that Troy was founded by a colony of Arcadians. The "Prieure documents" claim that the Arcadians were descended from Benjamites driven out of Palestine by their fellow Israelites for idolatry. "Arcadia" was also known as the source of the River Alphaeus, the "underground stream" which figures so prominently in Coleridge's poetry and in esoteric literature. The Merovingians were "sacred kings" who reigned but did not rule, leaving the secular governing function to chancellors known as the Mayors of the Palace. It was one of these Mayors, Pepin the Fat, who founded the dynasty that came to supplant them -- the Carolingians.
One of the great Merovingian kings, Clovis, struck a deal with the newly nascent Roman church. He would subdue their enemies, the Arian Visigoths and the pagan Lombards, in return for baptism into the faith and recognition of his right to rule a new Roman empire as "Novus Constantinus." Yet one of his descendants, Dagobert II, was murdered by a lance pierced through his eye (or poison poured in the ear -- accounts vary) at the orders of Pepin. The church endorsed the assassination, flatly betrayed its pact with Clovis, and in turn recognized the family of usurpers as legitimate, culminating with the crowning of Charlemagne as Holy Roman Emperor. It was thought that the Merovingian lineage was extinguished; in any case it was excised from the history books. But there is some evidence that Dagobert's son, Siegebert IV, survived and that a Merovingian principality continued to be ruled in Septimania by Guillem de Gellone, a descendant -- and ancestor -- of Godfroi de Bouillon. If the Prieure documents are to be believed, the Merovingian lineage persists to this day, largely due to efforts to preserve it through intermarriage. The significance of such alliances is the key. Dagobert married the daughter of the Visigothic Count of Razes, giving his descendants hereditary title to the lands surrounding Rennes-le-Château.
The Arch-Cabal
The Prieure du Notre Dame du Sion, or Priory of Zion, is said to be the cabal behind many of the events that occurred at Rennes-le-Château. According to the Prieure's own documents, its history is long and convoluted. Its earliest roots are in some sort of Hermetic or Gnostic society led by a man named Ormus. This individual is said to have reconciled paganism and Christianity. The story of Sion only comes into focus in the Middle Ages. In 1070, a group of monks from Calabria, Italy, led by one Prince Ursus, founded the Abbey of Orval in France near Stenay, in the Ardennes. These monks are said to have formed the basis for the Order de Sion, into which they were "folded" in 1099 by Godfroi de Bouillion. For about one hundred years, the Order of the Temple (Knights Templar) and Sion were apparently unified under one leadership, though they are said to have separated at the "cutting of the elm" at Gisors in 1188. (The Templar order was then destroyed by King Phillipe Le Bel of France, in 1307.) Sion appears to have been at the nexus of two French antimonarchical movements, the Compagnie du St.-Sacrament of the 17th century (acting on behalf on the Guise-Lorraine families) and the Fronde of the 18th, as well as behind an attempt to make the Hapsburgs emperors of all Europe in the 19th -- the Hieron du Val d'Or. It appears that there are vast connections between Sion and numerous sociocultural strata in European thought -- Roscicrucianism, Freemasonry, Arthurian and Grail legends, "Arcadianism," Catharism, chivalry, etc.
Yet this mysterious secret society brought itself to light in 1956 and is listed with the French directory of organizations under the subtitle "Chivalry of Catholic Rules and Institutions of the Independent and Traditionalist Union," which in French abbreviates to CIRCUIT -- the name of the magazine distributed internally among members. Depending on what statutes one considers, Sion either has 9,841 members in nine grades, or 1,093 members in seven, with the supreme member, the "Nautonnier" or Grand Master of the Order being, till 1963, Jean Cocteau. While it is believed the head has been Pierre Plantard de St.-Clair up until recent times, he claims to have left that post in 1984, so it is not clear who runs the organization at this time. But whoever he is, he has had illustrious predecessors: Jacques DeMolay, Leonardo de Vinci, Isaac Newton, and Claude Debussy, among others! Plantard, in any case, seems to have enjoyed the ear of many influential persons in contemporary French politics -- deGaulle, Marcel Lefebvre, Francois Ducaud-Bourget, Andre Malraux, and Alain Poher, and others, many of whom appear to know him from his efforts with the Resistance during the Vichy occupation. Despite its registry, however, the organization remain
One of the top 10 Elite, Original Metaphysical Sellers! We have been offering metaphysical services and items to clients for more than 25 years. We have over 1,000 happy internet clients, and many thousands of transactions and clients through the years. Before eBay and Etsy went public, we were there serving clients and spreading metaphysical awareness. We have been in the metaphysical industry prior to when it was possible to reach so many clients by internet! Let us help you help yourself to change your life for the better as well! Become another happy client!
We offer 100% Authentic Magick – we spell cast items, conjure spirits, offer healing and psychic services, and haunted artifacts from our travels. Haunted Paranormal & Occult is our life! We are here to answer questions and rehome spirits that are needing new masters. We specifically work with metaphysical practitioners and a conjurer that deals in summoning Illuminati owned spirits, getting them out of the hands of the most powerful and certainly already most fortunate, and into the mastership of those who they could be the most service to! We also offer at 100% FREE Paranormal, Spirit Keeping, Bonding & Communication FORUM for ANYONE to join and communicate with others of similar interests! Check it out and join the magick! You can click the link here or find it on the homepage of our website!
http://spiritsandmagick.forumotion.com/
Paranormal experiences occur in different ways and take different forms. We take a lot of pride in what we offer in our store. This is our life and we love what we do. We have been involved in the metaphysical field for many years, and we have established many great connections and relationships through our work that enable us to offer items from all over the world to you.
We would like to address that we are selling metaphysical items, and as such, much of our information is received by hearsay, folklore, mythological tales, and channeled information. As such, we will not be held liable for what does/does not happen after you have purchased one of our items. Our items are clearly labeled, "No Returns Accepted" because of the nature of the business we are in. When you purchase one of our items you are fully understanding this, and taking full responsibility for yourself and your purchase. "Magick" is different for each and every person, and the results you experience are different. Each one of us on this earth experiences the world differently, the same way we experience the metaphysical differently than one another. We are passing along and re-homing many spiritual companions, passing on and delivering to you channeled messages and hearsay regarding these spirits and/or haunted items, and we are not responsible for your experiences with them after that point and we are not responsible for the "validity" of the information. We do study and research as much as possible after we have received channeled information to decide whether or not it resonates with ourselves after we have received it. We ask that you do the same.
If it resonates with you, please purchase from us. If it does not, please do not purchase from us. There is no way for us to know whether or not our spirits and the information we have received is truth. We want to believe our spirits have told us and our friends the truth, but we are not "guaranteeing" any of the information we have provided.
Channeled information from any source be it spirits, extra-terrestrials, or humans, is exactly as we have stated – there is no way for us to verify truth from untruth, and so we just provide the information as we have received it. This is not a place for the skeptical, as magick has never and will never work for those who do not believe in it. It is as simple as that.
We feel we were called to do this job in this lifetime, and we ask that you buy from us accordingly as it resonates inside you.
Payment
Payments are accepted via Paypal and Amazon Checkout, as well as credit cards using the direct checkout on Bonanza. You may also choose to send a money order as payment. If you choose this method, you are required to send a confirmation and tracking code within 24 hours of making your purchase. All purchases with Money Order as the chosen method, that have not sent confirmation of payment within 24 hours, or have otherwise spoken to me, will be terminated, and appropriate Bonanza feedback will be left.
Payments are due within 3 calendar days of purchase. If you have an extenuating circumstance, or are requesting a payment plan, please email us FIRST, before purchasing, to work this out. We do not allow payment plans without a substantial deposit placed on the item at the time the agreement is made. Substantial down payment is due via money order or cash, not using credit card methods. No exceptions will be made to that rule.
Shipping
SHIPPING – We ship within 3-5 business days of your payment. Please note that we do not ship on weekends or holidays, so please take care to make your purchases within adequate time for you to receive it, especially during holidays. We usually ship First Class or Priority, and we do offer International shipping. If you need to receive an item quicker than 3-5 business days, please let us know and we will adjust your shipping cost to reflect an expedited shipping rate. This may not be available during Christmas season, as unfortunately, the post office will not guarantee how quickly items will arrive during the month of December.
The cost of shipping internationally is different than the cost for shipping in the United States. We do try to ship using First Class whenever possible, as the cost is lower. Please remember when we are sending items outside of the United States, we are not responsible for any customs delays, or custom fees that may occur. Although seldom, it does happen. We occasionally have issues with the postal service due to natural disasters and holidays, so please plan your shopping accordingly if you are on a tight time frame. We will NOT lower the value of the package to accommodate the chance of imposed customs fees.
Please Note: Some of our magickals are custom cast and/or created and crafted AFTER your purchase. Most are pre-cast/conjured and ready for Immediate shipment. Custom conjures and certain spells can take up to 14 days or more to complete. Please be aware of this. If this item will take longer to deliver to you, the listing will be noted as such!
COMBINED SHIPPING DISCOUNT: We will combine items at no extra charge when paid for together in one invoice at check out, as long as the packaging will allow us to do so. Save Money when you buy more. Please email us when you are finished purchasing so that we can combine your invoice for you.
SPECIAL NOTES REGARDING INTERNATIONAL SHIPPING: The United States heightened their security measures for packages shipped overseas on November 18, 2010. This has slowed down shipping times tremendously. Packages that used to take 7-10 days can take up to 4-6 weeks. Canada, Australia and the UK are particularly slow. We don't have any control over this, so please be patient if your package takes longer than expected. Shipping Priority or Express often ensures that it will be delivered within 3 to 10 days. If you need an item shipped via Priority or Express Mail, fees are in excess of $20 starting, but please contact us immediately after you purchase, and before paying, so we can send you an adjusted invoice to accommodate the change in shipping cost. Delivery Confirmation is NOT actual Tracking nor is the International Custom Form number. These numbers are scanned in at time of mailing confirming the Post Office has the package and usually scanned again at the main mail sorting plant near here—AFTER that they do NOT usually update until AFTER delivery. If you wish true constantly updated tracking we can add that for an extra charge but it is very expensive.You will generally receive an automated email from Paypal when your item is shipped. If you feel that you must be able to track the package, you will need to pay for the more expensive shipping method. This is very expensive, but is your only way of ensuring that you know your item is safe. Unfortunately, with the issues in each country, we cannot guarantee, that after an item leaves the United States, it will arrive to you without interference. The post office, and ourselves, have had countless debates over this. They also have issues with countries charging their citizens extra customs fees randomly, this is also something we have no control over, and although it is only occasional, it is something that we cannot expect nor guess about.
PLEASE NOTE THAT AS OF OCTOBER 15TH WE HAVE SEEN SERIOUS DELAYS IN THE DELIVERY OF OUR PACKAGES TO AFRICAN COUNTRIES. ON AVERAGE, OUR CUSTOMERS HAVE RECEIVED THEIR PACKAGES 4-6 MONTHS AFTER WE SHIPPED THEM OUT. We let our customers and clients from international countries beware that there is nothing we can do to expedite your package delivery after it has left the USA borders. We will not refund you on international packages that have not been received once they have been shipped by us. To date, everyone has received their packages, but the rate of delivery varies significantly between countries. We also cannot account for packages that go missing in foreign countries. Unfortunately, not all countries have as strict legal ramifications for package theft as the USA. Many of our magickals are one of a kind, and for those that are not, or items we have more than one of, etc., we will not send another package out just because you have not received the first package. You assume the risk of purchasing Internationally, and we do our due diligence by providing evidence that we have shipped your package.
NO LAYAWAYS ARE BEING OFFERED AT THIS TIME.
A Word About Magick:
Due to the nature of our business, we do not accept returns or give refunds. We try to never make mistakes on our shipments, but if for some reason we have sent you an incorrect item, please let us know right away so that we may correct that error.
REFUNDS: All sales are final. The only time we ever offer a refund is if the item has arrived damaged. This rarely occurs, but if it does, we require that our clients email us a picture of the damaged item, and upon our receiving the photo and deeming that it is, in fact, damaged in transit, we will require that the buyer return the damaged item to us, at the cost of the buyer. Once we are in receipt of the item, we will then return your purchase price, minus the shipping cost.
We are very strict about our NO RETURNS ACCEPTED policy, as well as have added this disclaimer so that you are fully aware that when you purchase from us, you are releasing us from any liability associated with your purchase, our items, and by purchasing from us, you have agreed to our policies as stated above.
LEGALLY REQUIRED DISCLAIMERS:
Sold As A Curio Only…Please Read the Disclaimers below!
Disclaimer:
Pursuant to the current United States Postal Service regulations and other Country, State, City and/or Federal and/or other nation's laws we must state all items on this site are sold "for entertainment purposes only". We must advise all products are "Sold as Curios Only" All information herein is from traditional or historical reference and intended to help you make an informed decision.
FOR ENTERTAINMENT PURPOSES ONLY-WE CANNOT GUARANTEE THE LEVEL OF PSYCHIC OR PARANORMAL ACTIVITY THAT MAY OR MAY NOT OCCUR. NOT RESPONSIBLE FOR MISUSE OF THIS ITEM OR IT'S POWERS-NOT A SUBSTITUTE FOR MEDICAL TREATMENT-LEGAL ADVICE, ETC. PLEASE SEE A DOCTOR FOR HEALTH PROBLEMS AND THINK POSITIVE-VISUALIZE YOUR HEALING-REMEMBER MODERN MEDICINE IS A MAGICK OF SORTS, TOO. BUYERS MUST BE OVER 18 YEARS OF AGE.
---
The above statements are LEGALLY REQUIRED in some locations and should not reflect on our dedication to service and genuine quality products and services.
Our email address is MoondancerOriginals@yahoo.com
Our hours online are random, and we do our best to respond to all messages in the order in which they are received. We have become very busy, but your messages are important to us. Please allow 24-48 hours for a reply, but should you not hear from us, please email again in case we have overlooked you! It most likely was not intentional, but unfortunately, we cannot do more than one thing at once and sometimes we get behind.
We have several online stores and may offer different items in each site. Please feel free to browse all of our locations to get the best deals and pricing. Some discounts and pricing options are special offers exclusive to the site, and are not transferable. All items and prices are subject to change without notice and are not valid retroactive of a purchase.
If you are expecting instructions on using an item, meaning, if in the listing it denotes that you will receive instructions, they will be sent AFTER you receive the package safely. This is so we can maintain our communication with you, and know that you received the package. We do this for the safety of alchemical information and your own confidentiality.
Look for us on: Facebook, Twitter and MoondancerOriginals.com
Moondancer Originals text, photographs of items or services, logo and all listing descriptions, written experiences and testimonials, are plagiarism protected and are Copyright material. Use of any Moondancer Originals material is considered copyright infringement, and is prohibited by law without written permission from a Moondancer Originals representative.
txzj pxzj2836 txzj67