ANCIENT SECRETS REVEALED
HOW TANGLED THE WEBS THEY WEAVE
The Truth Will Set You Free From Your Burdens...

SUCCESS SECRETS REVEALED
"The Secret Society" - Now You Know The Truth!
The Truth Will Set You Free From Your Burdens...
POWERFUL, SPIRITUAL COMPANIONS THAT CLAIM TO HAVE SERVED MEMBERS OF THE SKULL AND BONES, EXCLUSIVE AND ELITE SECRET SOCIETY FOR YEARS!
JINN DJINN GENIES OF THE MARID TRIBE OF 12 (MALE & FEMALE)
OVER 3000 YEARS OLD AND VERY WISE SPIRIT COMPANIONS!
Do You Know About The Skull and Bones Society Order?
If you do not, watch the videos and read the information below and EDUCATE YOURSELF.
It's a SECRET society. Clearly, the members of this society and other elite societies around the world do not want their secrets revealed. They don't want us to know that our so called Freedom is NOT FREE.
Conspiracy theorists have been trying to research and gain information about these societies for decades! We are so proud to be offering jinn that have come forward to our friend from Norway, Sri Baba, and have asked to receive and serve new masters!
| | |
| --- | --- |
| | OUR FRIEND HAS SUCCESSFULLY CONJURED JINN WHO CLAIM TO HAVE SERVED MEMBERS OF THE "SKULL AND BONES" SECRET SOCIETY. THE JINN TOLD HIM THAT THEIR MASTERS WERE PREVIOUSLY MEMBERS, NOW DECEASED, OF THIS SECRET SOCIETY THAT HAS A VERY WELL KNOWN BUILDING, "THE TOMB" LOCATED ACROSS FROM YALE UNIVERSITY. |

WE ASKED OUR CONJURER AND OUR FIRST SET OF SKULL AND BONES JINN TO TRY TO FIND OTHERS FROM THEIR "OLD FAMILY" THAT WOULD BE WILLING TO SERVE ANOTHER MASTER, AND THEY HAVE GRANTED US THAT WISH! OUR CONJURER SUCCESSFULLY GOT IN CONTACT AND RECEIVED A FEW MORE FROM THIS SECRET SOCIETY, AND WE ARE SO EXCITED TO BE OFFERING THEM TO OUR WONDERFUL AND LOYAL CLIENTS TO THE SPIRIT WORLD. WE WILL CONTINUE TO WORK TOWARDS RECEIVING MORE OF THEM!
Hello and welcome friends! Thank you for visiting this offering! You have come to witness and see the collection we have received from our friend Sri Baba Lanka III and we are so proud to be offering! We systematically try to put up anything that he is able to send to us, so bear with us. If you are ever looking for a particular type of spirit, etc. just let us know and we will see if he already has one or we have one like what you are looking for that we just haven't had time to prepare a listing for yet! His conjurations are some of the most exquisite that we have received. Each one, (or family in this case), is very unique and is only being offered to one master and then will be gone!
He, Sri Baba Lanka III, is an incredible expert at conjuring some of the most potent and influential genies that are gracing our realm with their presence. For years he has worked to perfect his communication, channeling, meditating and conjuring to the point where he is able to summon some of the most high and persuade them to take on new masters! He has successfully summoned many genies that belonged to Illuminati Families, Freemasons, Elite Secret Society genies, and those of International leaders and royalty! We are so proud to be able to offer them to our wonderful clients and now on our website as well! There are many out there who can successfully summon, conjure and bind jinn. However, there are only a few that can summon the highest caliber and most historical of jinn. Sri Baba Lanka III from Norway is one of those few. We are proud to have him as one of our companions and friends working in the light of the good.
The first thing that you must know is that it does not happen by any coincidence that you are reading this. You are here only because you were meant to be here. This spirit has come to us from Sri Baba Lanka III who is a longtime friend of ours and is currently living near Norway. He has lived many places in his lifetime, and we are fortunate to be in constant communication with him. He is not only an expert conjurer, but has spent a good share of his life researching the "Djinn" and has had many experiences with them that he has personally shared with us. He has travelled to the caves where they are residing, he has meditated to their dimension and actually has been shown their dimensional existence by one of his spiritual guides who happens to be a jinn. He has been blessed with an incredible abundance of information about this spiritual class, and has even been able to successfully channel their messages on several occasions.
Although he has studied and is a firm believer in many types of spiritual entities, he is incredibly connected to the Jinn race and believes that he was meant to be here in this human body to be a testament to the Jinn's existence. There has been wide speculation in parts of the world, not in the Middle East, for they have embraced the existence and have even noted things to do with the Jinn in their Quran, but should be say, other parts of the world, have long questioned the Jinn and their existence. Our friend, Sri Baba Lanka III would like us to always provide his testament that they are real, they exist in a dimension higher than ours, the fifth and higher to be exact, and that they can and do come here to help us, some bind willingly to objects that allow them to stay and be a spiritual aid to a master or human companion, and others do in fact come in and out of our dimension to cause hindrances to the human race. He also has assured us that he does not bind any hindrance or negative jinn to items he sends to us to rehome to our clients, and that he knows these types of jinn exist and so he must always be careful, much in the same way that we are careful about who our friends and confidants are here in the human realm. We have the same issues they have. Some people are of the light and some are of the dark. We have to decipher that much in the same way as they do. However, he has told us, never have fear, as he will not send us any of the dark.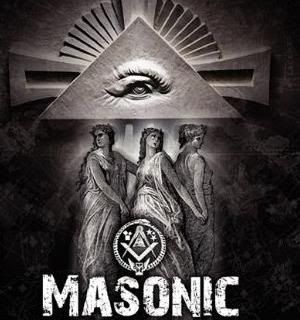 WHAT DO YOU KNOW ABOUT THE SKULL AND BONES SECRET SOCIETY?
PERHAPS YOU NEED SOME BACKGROUND SO YOU UNDERSTAND A BIT FURTHER!
Although we have studied many of the conspiracy theories for years, we were not educated too deeply about this particular society until our friend told us of where these jinn were claiming that their previous masters belonged to, and then we felt it necessary to do as much reading as possible so we could provide you as much information as we have read about this secret organization. We hope you will find as much interest as we have in this information, and as always, we only provide you information and jinn if we feel that their messages are resonating within us, as there is no way for us to verify the validity of their information. After reading and watching videos about this Skull and Bones Society, we do believe that our jinn are telling us the truth, as this organization has long been shrouded by secrecy and their own members never speak to the outside world about their group.
It is no secret to many, however, that there is a direct correlation between members of high secret societies, such as this one, and presidents and other high members of fice having once been involved in these secret societies.
WATCH BELOW!
INTERESTING? WE THOUGHT YOU WOULD THINK SO AS WELL! AND THERE IS MORE....
ABOUT THE SPIRIT TRIBE OF 12 BOUND TO THIS VESSEL
We do not know which deceased member of this organization this spiritual companion tribe was serving, as they were not allowing Sri to release the name of the master. We know from our conjurer that the tribe he bound to this artistic vessel is a combination of both male and female spirits of the Marid Tribe, and is over 3000 years old. We know from many of the jinn we have been receiving from this society that many members of this secret society have spirit companions, collections of spirits working toward achieving the goals of their organization for them, and working for their wealth and success.
This jinn helped 2 previous masters, both from the same family, that served as Members of the Skull and Bones Secret Society at Yale and afterwards, as once you are in the society you are a member for life, unless you are banished. They have also served several other masters in their time together as a tribe who were not from this society as well, and claim they did a lot for them in terms of financial and money gains, making them successful. This tribe was quite amiable and light hearted, full of wisdom and energy. They are willing to be adopted by either sex and have no preference for one over the other. They have had masters of both sexes throughout the years.
Although they are able to grant any wishes, in the past their experience with masters have primarily been granting wishes for financial help and debt reduction, helping them to get higher paid or increased pay at work, helping them to be successful or to start new business ventures, and guiding them with his ability to foresee the future, to make the proper decisions that will set them for life financially. They give extra help with luck, so do be sure you are playing the lotto when you have this tribe as your spiritual advisors. Make them members of your family!
They understand all languages, and even what you are thinking. With jinn, there are no language barriers!
They believe that the direction that the world and economy has taken in the last few years directly relates to the percentage of distribution of wealth, several of their companions, as well as themselves, have many times wondered whether or not these people would have ever achieved taking control of the wealth had they not continued to grant their wishes. Many of them have noticed that the distribution of wealth has become a clear problem, and so they are spreading out and trying to find new masters that are in need of their services to change their lives for the better!
After you summon and invoke them, you will next work on bonding which should be done for at least 30-60 days time, you simply keep the vessel somewhere close to you, and whether you wear it, or just take it with you, is up to you. We would suggest keeping it in a nice box or case, somewhere with room to give them offerings as well.
Finally, please remember to charge their vessel either outside, or on the windowsill each full moon, to help him recharge and maintain his strength! They will roam about your house so please do not get frightened if you hear something creek somewhere in your house! ALSO, they do shapeshift, so it is possible that you will see animals watching you when you go places, or even have a stray animal wandering around your property. Have no fear, that's just one of them checking things out for you! Nothing new, we've got constant things going on here!!
A big thanks to our friend for communicating, channeling and writing down the information from this spirit so that we could pass it along to our wonderful customers and the future master.
Thank you! Namaste' friends! As always, do not wait until the last moment. Understand that when this one is gone he is gone! If you are wondering if they would be okay with you, try to ask them to give you the feeling one way or another. Also – if you are of the dark ones, or the Illuminati, please do not bid. They will not go with you. They will not serve you.
We will know and we do reserve the right to cancel bids and offers.
Happy bidding to all others!
txzj pxzj1277 txzj67