A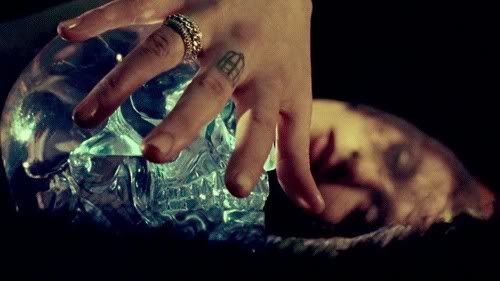 HAUNTED RARE ILMU KHODAM & MARID DJINN
DUO SPIRIT SERVANTS
INCREDIBLY HIGH POWER SPIRIT BOUND RING
RARE DUO: DIRECTLY SENT TO US FROM A MASTER CONJURER IN INDONESIA
~POWER~WEALTH~HAPPINESS~LOVE~DESIRE~
NEED HELP MANIFESTING?
WANT YOUR WISHES GRANTED?
RARE FOR TWO SUCH HIGH POWER BEINGS TO BE PRESENT IN THE SAME RING READY TO MEET THEIR NEXT SPIRIT MASTER.
WE HAVE SEVERELY UNDER PRICED THIS POWERFUL SPIRIT BOUND RING IN HOPES THAT THE INTENDED NEXT MASTER WILL BE ATTRACTED TO IT. THESE TWO SPIRITS HAVE TOLD OUR MASTER CONJURER THAT THEY HAVE AIDED OTHER MASTERS IN THEIR MANY YEARS IN INCREASING WEALTH IN HUNDREDS OF THOUSANDS OF DOLLARS (ALL OWNERS THEY HAVE SERVED OVER THEIR THOUSANDS OF YEARS OF LIFE AMONG US)
DO YOU WANT A CHANCE AT POSSIBLY LETTING THEIR POWERS WORK TO YOUR ADVANTAGE? THEY CAN IMPROVE YOUR LIFE - OR SHOULD WE SAY HELP YOU HELP YOURSELF, IN SOOOOOO MANY DIFFERENT WAYS!! POWER LIKE THIS IS AVAILABLE TO YOU AT SUCH A LOW PRICE IT'S ALMOST WRONG AND WE ARE HAVING TROUBLE PARTING WITH THIS PENDANT. IT'S NOT JUST A WEALTH RING - ALTHOUGH THEY WILL HELP YOU WITH THAT TOO, THEY ARE SO POWERFUL THAT THEY ARE YOUR SPIRITUAL SERVANTS (FOR THE GOOD ONLY!)
THIS DUO HAS BEEN TOGETHER FOR OVER 300 YEARS!!
THIS IS YOUR OPPORTUNITY TO CLAIM THEM FOR YOUR OWN PURPOSES!
OUR MASTER CONJURER HAS BEEN WORKING IN THIS FIELD FOR OVER 34 YEARS AND HAS CONJURED SOME OF THE HIGHEST BEINGS WE HAVE EVER BEEN ABLE TO OFFER. LAST MONTH WE WERE ABLE TO GET HIM TO SEND US A FEW MORE SPIRIT SERVANTS, AND AS THEY LET US KNOW WHEN THEY ARE READY TO MEET THEIR NEW MASTERS WE WILL MAKE THEM AVAILABLE TO OUR CLIENTS....AT THIS TIME THIS DUO IS READY FOR THEIR NEXT JOURNEY AND WE WELCOME THEM!
SUHARTO WE ARE SO LUCKY TO HAVE A FRIEND AND EXPERT LIKE YOU!!!
HE HAS SHARED WITH US THAT THIS MALE MARID DJINN OF OVER 2600 YEARS OF AGE IS AN ULTIMATE POWER MASTER WHEN IT COMES TO WORKING TOWARDS YOUR LOVE LIFE. HE IS LIKE AN OLD SCHOOL CASANOVA!!! HE LIVES TO PUT HIS MASTERS INTO THE BEST RELATIONSHIPS, OR HEAL THE ONES THEY ARE IN TO BE FOREVER SUCCESSFUL. AMONG HIS MANY OTHER POWERS, HE FINDS IT EASIEST FOR HIM TO MATCHMAKE. HE IS ALSO VERY HIGHLY POWERFUL IN IMPROVING INTUITION LEVELS, CLAIRVOYANCE AND PSYCHIC ABILITIES, AND YOU WILL FIND YOURSELF PLEASED TO KNOW THINGS THAT YOU PREVIOUSLY WOULD HAVE NEVER KNOWN!!!!
THE SECOND POWER CHAMPION WE HAVE IS ONE ILMU KHODAM SPIRIT SERVANT. HE LIVES TO SERVE HIS MASTER AND IS APPROXIMATELY 1500 YEARS OLD. THESE TWO HAVE BEEN TOGETHER FOR OVER 300 YEARS, BUT AROUND FOR MUCH LONGER. THIS ILMU KHODAM HAS A NAME, AND IT WILL BE SHARED WITH THE WINNER ONLY...
ILMU KHODAM WILL BE YOUR POWER COMPANION. HE IS MALE, AND WILL CHALLENGE YOU TO EXPERIENCE POWERS THAT YOU ALREADY HAVE BUT HAVE TO TAP INTO, AS WELL AS WILL CHARGE YOU WITH POWERS THAT HE POSSESSES AND LIVE TO FILL YOUR DESIRES....IF YOU ARE NOT FAMILIAR WITH THE ILMU KHODAM SPIRITS, READ BELOW AS I SHALL EXPLAIN WHO THEY ARE AND WHAT THEY ARE ABOUT!
About Ilmu Khodam - The "Ilmu Khodam" spirits originated through Indonesian Shamanism. The words literally mean, knowledge spirit servant. He/she is an acquired spirit - not one that is born to be servant of its designated master. They are not animalistic, and it would be incredibly rare to find one in an animal form. They fall between the classifications of angel/djinn. They are a form of intermediate spirit between the two. Some practitioners believe that they are the angelic servants that enbody and guard the letters of the arabic alphabet, and even the Asma-ul-Husna (the 99 beautiful names of Allah). Belief is in the eye of the believer, and so therefore, we will share our belief with you, which is that these intermediate spirits are neither angels or djinn, and agree that they are spirit servants that have incredible powers. We also believe that a select few are responsible for protecting the Arabic alphabet, and it is possible, although we have no evidence yet, that there might be another select group of Ilmu Khodam that are responsible for protecting the 99 beautiful names of Allah as well. But we do believe that just as you and I are different, so are they.......
Important things to know are that not all Khodam hold the same degree or types of powers. All pertinent information about this Khodam, and for that matter, any others that you may acquire, you will need to communicate directly with them about. For this vessel we are able to give you all information that was given to us about this Ilmu Khodam, but you may learn much more in your lifetime with him.
They are believed to have very charismatic personalities. They have strong identities, a strong presence that a truly gifted metaphysical conjurer or magick one should be able to feel in the room with you, and are HIGHLY intelligent. They are very good communicators and you NEED to look at what they are trying to show you. Follow the signs. If you have asked their advice about something, watch for their clearly defined answer by what they allow you to experience directly following that request. You may not know the answer that day, but in the following days you will know because they will reveal the path that you should take by forcing events to take place to slap you in the face and show you that they are in control.
They have a very calm nature and they have a lot of wisdom - wise beyond your years, and very wise beyond your dimensional understanding. We humans are limited to some degree by our own blockages, and our physical bodies. They do not have these issues weighing them down..... Listen to their messages and heed their warnings.
They are one of the earliest created beings emanated among us. This means that they are in a class of their own. They are NOT DJINN or ANGELS. They are Khodam. They are unique. DO NOT ADDRESS THEM AS DJINN beings.
These beings are very benign and calm. They live to serve their masters for good purposes only. Unlike Djinn whom can take on darker forms of magick, or leave their masters because they are angry with them. These Khodam are not that way. They serve for good purposes because they want to someday acquire the merits of higher spiritual status that might one day allow them to approach the thone. They were created to be guardians of humanity. What people think they are receiving in angelic guidance (guardian angels of the catholic or Christian religion) could possibly just be Khodamic work and activity that is misunderstood.
There is also some belief out there that some of the most spiritual adept people have Khodam's helping them in ancient history, and that with enough work one might be able to coax one of those ancient Khodam to come serve them. Spiritually adept people, upon their death, release enormous amounts of magickal energies into their physical body, their khodams, and their physical possessions. If you are ever able to acquire an item or Khodam from someone who was a higher powered spiritually adept person, know that they could increase your powers and abilities incredibly. Khodams seek out worthy vessels to live inside, just like this one we are auctioning right now from our master conjurer in Indonesia.
WE DO NOT CONJURE THESE ENTITIES. OUR MASTER CONJURER IN INDONESIA WENT THROUGH WHAT HE TOLD US WAS A 12, YES 12, DAY CONJURATION SESSION AND HE HAS CONFIRMED WITH US THAT THIS ILMU KHODAM IS IN FACT ONE OF THE MOST POWERFUL HE HAS EVER CONJURED. HE HAS AN IMMENSE AMOUNT OF EXPERIENCE, AND POWERFUL ABILITIES. WE COULD NOT EVEN BEGIN TO UNDERSTAND THE DETAILS OF HIS CONJURATION.
Our conjurer has shared with us reasons for why Khodam are considered a class of their own. When you make contact and starting your bonding with this Khodam, you are going to see him with your clairvoyant eye. You would have to be incredibly skilled and in a much higher realm then most people to see them on a physical level. Djinn usually have horn like attachments that grow from their heads. They are closer in facial features to angels – as they radiate a beautiful light and they emanate huge amounts of energy. In some clairvoyancy, you might notice one wearing a robe like contraption. Others might have wings. It depends on your Khodam. This one does NOT have wings, but we did notice robe like clothing and a very high energy, high light radiation from around the facial features.
Some of the powers that a Khodam is able to give its owner is the ability to gradually increase telepathy and clairvoyance. The ability to assist mentally in the healing process of others, such as by distance healing the mind, body, or soul. The ability to be able to acquire and pick up information on the metaphysical and magickal arts better, or know things about it that you have not been taught. Things just come to you easier. The ability to stop aggressors and evil eye senders from being able to reach you with their negative energies. Your spiritual servant will be able to intercept those vibes and redirect them back to their originators – maybe that is what we refer to as Karma????! Another way that Khodamic activity has been working for us for years and we didn't even recognize it for what it was! The ability to be able to use and communicate with spirit entities using our third eye and clairvoyance more clearly.
You may find that you have better self defense mechanisms then you did before. You could also find that through having this spirit servant, you are able to have rapid fire manifestations! You may be able to more easily get the things you are desiring and will suddenly find yourself more driven and focused so that you can achieve those desires. NOTE: When you have a Khodam on your side, all other magickal operations are more powerful – meaning more successful results to all of your spells and rituals. All you must do is call forward your Spirit Servant Khodam to come to your aid before you begin your magickal operation! He is there to serve you and it is that easy!
YOU CAN HAVE ALL THAT YOU DESIRE. BUT BE CAREFUL THAT YOU ONLY DESIRE POSITIVE AND GOOD THINGS TO TAKE PLACE.
"BE CAREFUL WHAT YOU WISH FOR. KARMA, AND THE IDEA OF ANGEL GUARDIANS.....ALL ARE THE RESULT OF KHODAMIC ACTIVITY THAT YOU WERE NOT AWARE OF BEFORE."
THIS IS SOME OF THE MOST HIGH POWER WORKING FOR YOU 24 HOURS A DAY. YOU CAN HAVE THIS IF YOU CHOOSE!
OUR MASTER CONJURER TOLD US THAT AFTER GOING THROUGH HIS 12 DAY CONJURATION OF THESE TWO POWER BEINGS, HE WAS ABLE TO SAFELY SAY THAT HE BEGAN EXPERIENCING HIGH LEVELS OF CLAIRVOYANCE - HIGHER THAN HE PREVIOUSLY HAD, LUCID DREAMING, HIS WIFE RECEIVED A PROMOTION AT HER WORK, AND HIS SON RECEIVED NEWS THAT HE HAD WON A SCHOLARSHIP AT THE SCHOOL HE WANTED TO GO TO. HE ALSO FELT LIKE THEIR HEIGHTENED GOOD LUCK, AND EXTREMELY IMPROVED SEXUAL LIFE WITH HIS WIFE, WAS THIS MARID DJINN'S WAY OF THANKING HIM FOR ALLOWING THEM THIS NEW VESSEL. ALTHOUGH THE PAIR HAS BEEN TOGETHER FOR OVER 300 YEARS, THEY ARE ONLY ABOUT 1 YEAR INTO BEING IN THIS VESSEL. THEY LOVE IT HERE AND THEY WANTED OUR CONJURER TO KNOW THAT. PRIOR TO THEIR CONJURATION TO THIS PENDANT, THE CONJURER TOLD US IN CONFIDENTIALITY, THAT HE AND HIS WIFE WERE THINKING ABOUT SEPARATING. NOW, OVER A YEAR LATER, THEY ARE DOING GREAT AND THEIR SEX LIFE IS BETTER THAN IT HAS EVER BEEN BEFORE....COINCIDENCE? FOR A BELIEVER? NO WAY! THERE IS SO MUCH POWER IN THIS VESSEL. WE WON'T TRY TO CONVINCE YOU....
WE HOPE THAT A BIT OF BACKGROUND ON ILMU KHODAM IF YOU WERE NOT ALREADY KNOWLEGABLE ON THEIR EXISTENCE, WILL HELP YOU TO KNOW WHETHER OR NOT THIS POWER VESSEL IS BEST SUITING OF YOUR DESIRES.
IF THIS SOUNDS LIKE THE POWER YOU HAVE BEEN LOOKING FOR - IF YOU ARE IN NEED OF LUCK, FINANCIAL HELP, MAGICKAL HELP OR NEED INCREASED SPIRITUAL AID, YOU ALREADY KNOW THAT YOU ARE IN THE RIGHT PLACE. AFTER ALL....YOU WERE DRAWN HERE FOR A REASON....ONLY YOU KNOW WHAT THAT REASON IS....
LET IT BE!
txzj pxzj1277 txzj67