Description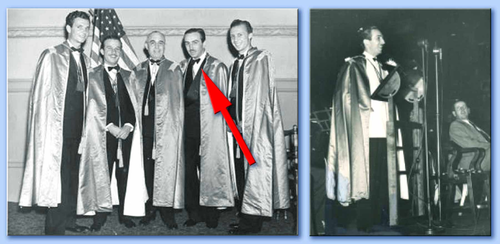 Sri Baba Lanka III, is an incredible expert at conjuring some of the most potent and influential genies that are gracing our realm with their presence. For years he has worked to perfect his communication, channeling, meditating and conjuring to the point where he is able to summon some of the most high and persuade them to take on new masters! He has successfully summoned many genies that belonged to Illuminati Families, Freemasons, Elite Secret Society genies, and those of International leaders and royalty, and now, a tribe that worked directly with one of the World's most successful entrepreneurs, Walt Disney. According to this tribe, they know of several tribes and spirits used throughout Walt's time in our realm, but Sri has never been so blessed to have conjured or summoned forth any that claim to have served this master until now!
We are so proud to be able to offer them to our wonderful clients! There are many out there who can successfully summon, conjure and bind jinn. However, there are only a few that can summon the highest caliber and most historical of jinn. Sri Baba Lanka III from Norway is one of those few. We are proud to have him as one of our companions and friends working in the light of the good.The first thing that you must know is that it does not happen by any coincidence that you are reading this. You are here only because you were meant to be here.
This spirit tribe has come to us from Sri Baba Lanka III who is a longtime friend of ours and is currently living near Norway. He has lived many places in his lifetime, and we are fortunate to be in constant communication with him. He is not only an expert conjurer, but has spent a good share of his life researching the "Djinn" and has had many experiences with them that he has personally shared with us.
He has travelled to the caves where they are residing, he has meditated to their dimension and actually has been shown their dimensional existence by one of his spiritual guides who happens to be a jinn. He has been blessed with an incredible abundance of information about this spiritual class, and has even been able to successfully channel their messages on several occasions.
Although he has studied and is a firm believer in many types of spiritual entities, he is incredibly connected to the Jinn race and believes that he was meant to be here in this human body to be a testament to the Jinn's existence. There has been wide speculation in parts of the world, not in the Middle East, for they have embraced the existence and have even noted things to do with the Jinn in their Quran, but should be say, other parts of the world, have long questioned the Jinn and their existence.
Our friend, Sri Baba Lanka III would like us to always provide his testament that they are real, they exist in a dimension higher than ours, the fifth and higher to be exact, and that they can and do come here to help us, some bind willingly to objects that allow them to stay and be a spiritual aid to a master or human companion, and others do in fact come in and out of our dimension to cause hindrances to the human race.
He also has assured us that he does not bind any hindrance or negative jinn to items he sends to us to rehome to our clients, and that he knows these types of jinn exist and so he must always be careful, much in the same way that we are careful about who our friends and confidants are here in the human realm.
We have the same issues they have. Some people are of the light and some are of the dark. We have to decipher that much in the same way as they do. However, he has told us, never have fear, as he will not send us any of the dark.
It is impossible to ignore the empire that is Walt Disney World. Walt Disney created possibly one of the most powerful empires and media entertainment conglomerates that exists today. Year after year, they rank within the top 50 in Forbes powerful 500 companies. For those of you who are not familiar with Freemasonry, you may choose to do further research before you agree and totally understand the power level that they possess. However, for those of you that already have, it is quite important to note that Walt Disney was a 33rd Degree Freemason, which is precisely how he came to be "in" on the secrets that be in their organization, and came to be a master of such powerful entities. If you know what you are looking for, it is more than obvious that Disney was involved in the occult.
He interwove the occult symbolism into all aspects of what he did. Le Sacre du Printemps (the Rite of Spring) music for Fantasia was written as a pagan ritual where a virgin sacrifices herself by dancing to death. According to CIA informants opposed to the NWO, CIA contractors were brought in to build the underground tunnels under Disneyworld in 1977 and were sworn to complete secrecy. There is a private organization located in Magic Kingdom called "Club 33." Interestingly enough, the member's names are not available for viewing, although the belief is that the name implies the 33rd Degree Freemasonry, of which he was part.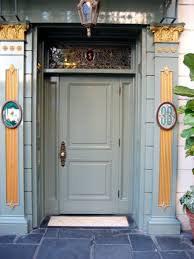 Officially maintained as a secret feature of the theme park, the entrance of the club is located next to the Blue Bayou Restaurant at "33 Royal Street" with the entrance recognizable by an ornate address plate with the number 33 engraved on it. When riding Pirates of the Caribbean, just as the ride departs, the Blue Bayou restaurant is visible, but the balconies above it are actually a part of Club 33…To enter Club 33, a guest must press a buzzer on an intercom concealed by a hidden panel in the doorway. A receptionist will ask for their name over the intercom and, if access is granted, open the door to a small, ornate lobby.
Presidents of the United States, leaders of foreign nations, dignitaries, actors, and business leaders from around the world have all enjoyed the club. It is not unusual to be enjoying your meal, only to have a famous actor or well-known celebrity sitting at the table next to you. Interestingly, Disney's higher ranked officials have tried to counter this accusation of the name "33" deriving from the membership being only influential 33rd Degree Freemason members, by claiming that the name was selected because there were originally 33 company sponsors, or individuals that participated in the Club. Yes, that would make sense, as most of these 33rd Degree Freemasons were business owners.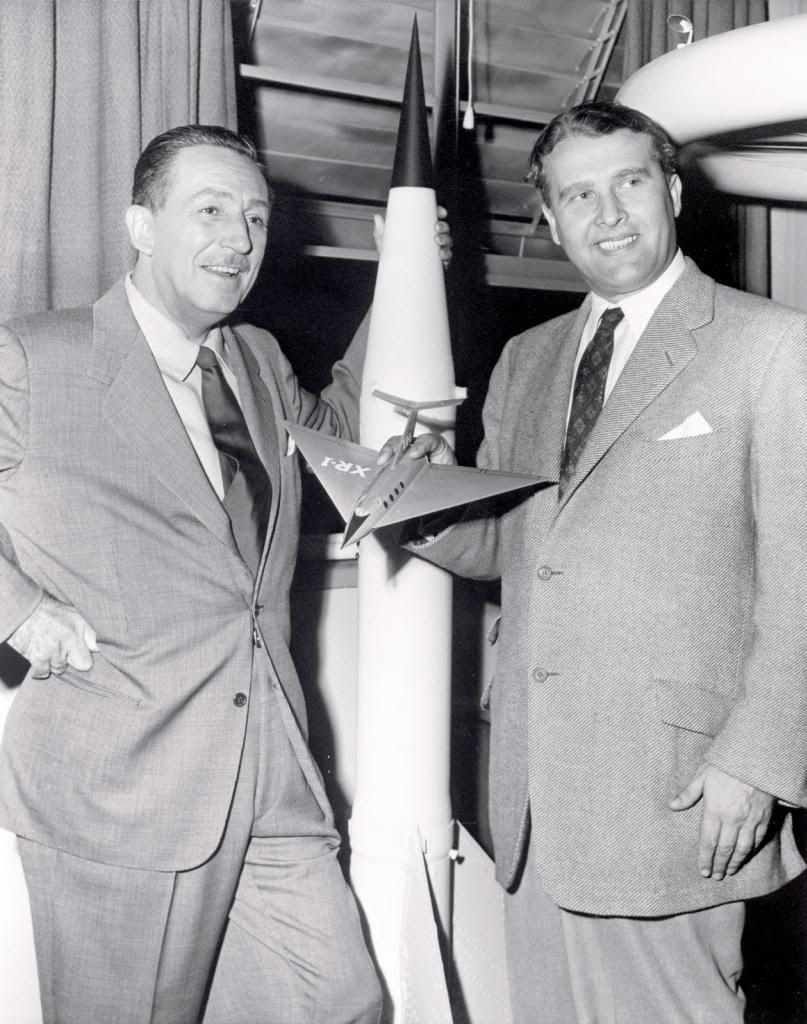 Below, I will provide for you two esoteric interpretations of some of Walt Disney's oldest, and most popular creations, the story of Peter Pan and Pinocchio. These interpretations are not ours, and we did not write them, but thought their information was highly useful to those who know about occult symbolism.
Disney's Peter Pan
Peter Pan, is the boy who never ages or body or of mind, flying, causing a great stir in the Milky Way?
In the novel, when Peter appears, the description of this is provided by James Barrie is far removed from that popularized by the Walt Disney cartoon. Here yet green leotard, any more than matching hat with a feather, but a tunic "made of dry leaves joined with the sap oozing from trees."
Nevertheless, the careful reader will be careful not to focus attention on this difference is related clothing details. Disney made these changes in full knowledge of, and solely in order to better highlight the symbolism that we would be tempted to call … bright.
If Walt Disney adopted during the Second World War, policy options and questionable to say the least questionable, he was also a 33° Freemason and, as such, the symbolism of the work of James Barrie could not have escaped him.
Despite appearances, there are notable similarities between three mythical character from English literature. Peter Pan, Robin Hood and Gulliver. All three are linked to nature, and a forest green color. Who noticed that the costume of Peter-at least the one popularized by the cinema, and clothing of Robin Hood are the same? Even green tunic, whose fringes are reminiscent of tree leaves, even little hat decorated with a feather.
It's no surprise Michael Jackson have been accused of sexual molestation on a 13 years-old boy in 1993, as he referred to himself as Peter Pan and built the Neverland Ranch, he knew about the esoteric and true meaning of the story of Peter Pan, I'm sure many of his fans will disagree with me, now whether he was pedophile or not this was surely used against him by the "Illuminati" to bring him down as he was trying to free himself from them.
Who is Pan?
Pan is the demonic pagan god of sexual perversion, pedophilia and rape he's also portrayed roaming through the forests, penis erect, drunk and lascivious, frolicking with nymphs and piping his way through the wild. We might say he ruled the lower nature of man, its animal side. The attributes or symbols associated with Pan are woods, pastures, umbrella, phallus and the flute (also called Pan flute). He is depicted with goat's feet and two horns, and wearing a lynx-pelt.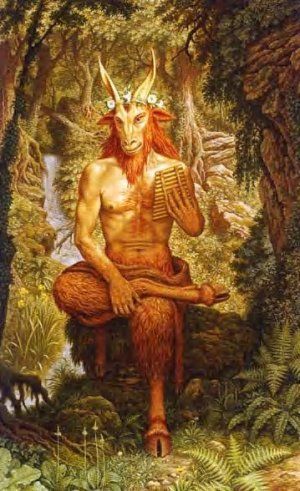 The goat connection may be even more significant than the cat. It goes back to antiquity. A powerful clan in ancient Greece, the Palentids, claimed they were originally descended from a sacred goat. The horned and hoofed Greek goat-god, Pan, is one of the most important entities of Witchcraft. Source Encyclopedia Mythica
Notice the similarity between Pan and Baphomet in Freemasonry
The Baphomet is one of the most evil of all symbols. Looking closely at the Baphomet below and you will see that the emphasis is on sex. This Being is androgynous both male and female, you can see it has the breasts of a woman, and an erect phallus.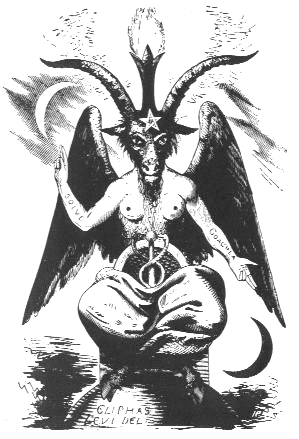 "I rave; and I rape and I rip and I rend
Everlasting world without end!
Mannikin, maiden, maenad, man,
In the might of Pan."
– Hymns to Pan (1929) by Lead Satanist and Pan follower Aleister Crowley

An Esoteric Analysis of Pinocchio
The movie starts off with Geppetto, an Italian woodcarver, turning a piece of wood into a marionette. He gives the puppet human-like features, but it remains a lifeless puppet. Geppetto is, in some ways, the Demiurge of Plato and of the Gnostics. The word "Demiurge" is literally translated from Greek to "maker, artisan or craftsman." In philosophical terms, the Demiurge is the "lesser god" of the physical world, the entity which creates imperfect beings who are submitted to the pitfalls of the material life. Geppetto's house is filled with clocks of his craft, which, as you might know, are used to measure time, one of the great limitations of the physical plane.
Geppetto has created a great-looking marionette, but he realizes that he needs the help of the "Greater God" to give Pinocchio the divine spark needed in order to become a "real boy" or, in esoteric terms, an illuminated man. So what does he do? He "wishes upon a star". He asks the Greater God (the Great Architect of the Masons) to infuse Pinocchio with some of its divine essence.
The "Blue Fairy", the representative of the Great God, then descends to earth to give Pinocchio a spark of the Universal Mind, the "Nous" of the Gnostics.
The Fairy confers to Pinocchio the gift of life and free will. Although he is alive, he is not a yet a "real boy". Mystery schools teach that real life only starts after illumination. Everything prior to this is nothing but slow decay. When Pinocchio asks "Am I a real boy?", the Fairy replies "No, Pinocchio. To make Geppetto's wish come true will be entirely up to you. Prove yourself brave, truthful and unselfish and someday you will be a real boy".
This theme of self-reliance and self-improvement is strongly inspired by Gnostic/Masonic teachings: spiritual salvation is something that has to be deserved through self-discipline, self-knowledge and intense will power. Masons symbolize this process with the allegory of the Rough and Perfect Ashlar.
"'In speculative Freemasonry, a rough ashlar is an allegory to the uninitiated Freemason prior to his discovering enlightenment. A Perfect Ashlar is an allegory to a Freemason who, through Masonic education, works to achieve an upstanding life and diligently strives to obtain enlightenment. In the Fellowcraft Degree, we see the use of the Rough and Perfect Ashlars. The lesson to be learned is that by means of education and the acquirement of knowledge, a man improves the state of his spiritual and moral being. Like man, each Rough Ashlar begins as an imperfect stone. With education, cultivation and brotherly love, man is shaped into a being which has been tried by the square of virtue and encircled by the compasses of his boundaries, given to us by our Creator."
- Masonic Lodge of Education
Seen through the eyes of an initiate, Pinocchio's story, instead of being a series of random adventures, becomes a deeply symbolic spiritual allegory. Details in the movie that are seemingly meaningless suddenly reveal an esoteric truth or at least a brutally honest social commentary. Inspired by metaphysical classics such as The Metamorphoses and Jonah and the Whale, the story's author, Carlo Collodi, wrote a modern day tale of initiation, which is the most important aspect of Masonic life. Although Walt Disney's allegiance to Freemasonry has always been disputed, the choice of this story as the second animated movie ever created by the studio is very telling. Many symbolic details added into the movie manifest a great understanding of the underlying occult meaning of Collodi's book. Considering the numerous re-releases of Pinocchio and its world-wide success one can say that the entire world has witnessed his path to illumination, but very few fully understood it.
When put in relation with other articles, which reveal rather sinister meanings, the story of Pinocchio is an example of the nobler side of occult teachings. Striving to achieve a higher level of spirituality through self-improvement is a universal theme found in most religions. Pinocchio still remains typically Masonic and reveals the philosophical background of those in control of the mass media.
What does all this mean in relation to spirit tribes and Disney? The answer there is about as obvious as his constant occult symbolism. In 1934, he made a cartoon about a Goddess of a "mystery religion" named Persephone. She is captured by Satan and sent into the underworld to be his bride, and made an agreement to return to the world only for 6 months each year. Similarly enough, the Illuminati have rituals of their own, surround the Goddess Persephone. In addition, both Fantasia, and The Sorcerer's Apprentice by Disney alluded to the use of Merlin's Alchemy and Sorcery, with Mickey Mouse wearing a sorcerer's wizard hat throughout both cartoons.
The entire empire of Walt Disney speaks great volumes in his belief in magick and witchcraft, and so it should come as no surprise to most of us that he was studying in the ways of Merlin's alchemy as well. Many have rumored, and this tribe confirms, that Walt's life was not nearly as successful or "lucky" as he suddenly became after his initiation as a 33rd Degree Freemason opened up and gave him the connections to alchemical masterminds and students who had been studying the secrets of jinn mastership for many years before. Interestingly enough, was his later film, Aladdin, in which a genie is called upon to grant wishes. That was a pretty bold move, Mr. Disney, considering he himself, had many jinn under his mastership, largely contributing to his success, and making his dreams possible. In fact, the alchemical realm comes to play in most of his works if one pays enough attention.
These tribes have been around for centuries, working with and without masters. Walt, who passed on many years ago, built the empire that he desired with them in the lead. This tribe has reached ultimate enlightenment level, and is available for mastership once more. The fact that we have been so blessed to have been the ones they chose to find their new master, is beyond words. This tribe will bequeath to their new master, all the confidence and enlightenment one needs to continue to move forward in his or her life, severing the binds of negativity that have been holding them, to prepare to move to a more enlightened self. The worries that once plagued will soon melt away, and within a small amount of time in bonding, a master will be able to see that positive things are unfolding in their life, even if that's just changing directions, or having the confidence to do so.
You will become unattached from the physical realm of wants, have to haves, jealousy, low self esteem, lack of confidence and regret, and will move forward once those bonds are severed to a much happier, detached you. Interestingly, you will notice that this is the primary reason why you were held back before. The facts are that once you are enlightened to another level, you will no longer question yourself. You will find that there is much to be said about being enlightened and not needing for anything. You will get what you want simply by taking it as yours. You will operate on a higher esoteric frequency, and that transition will prepare you to allow the positive to flow into you life.
Waking up happy in the morning is actually way more important than you previously thought. This tribe will allow you to change you way of thinking. You will literally explode with happiness, and you will notice that what seemed like a block, (and probably was a chakra blockage) will be instantly relieved. You will think and brainstorm better, and your mind will allow you to make clear decisions. You will have the wherewithal to look ahead and make choices that are good for you, just like Disney did, once he had the keys to success shared with him, and also became a more enlightened being.
As a younger and lower level freemason, he had not been enlightened to such a high level, and was not let into the secrets for many years. Before Walt Disney World and his enlightenment, he was just a young lad with multiple failed business endeavors, and even considered going into the military as a last resort. Once he was let in on the secrets, it was like the flood gates opened for him and his whole life changed.
You can do the same if you allow yourself, and allow this tribe, to open the floodgates for you and allow you the help you need to start changing your life. Of course, just as Walt Disney knew and experienced, this will not be without any effort on your part. You have to want this and be willing to allow this tribe into your life. Although, I am sure if you have read all of this, you are here for more than just a casual interest. Let your intuition and this tribe lead you to change.
We have asked Sri to try through this tribe to reach out to other spirits that were involved with Walt Disney, as to see if we can persuade them to help humanity once more. We will let you know, but for now, it is only this one tribe of Marid Jinn we have available.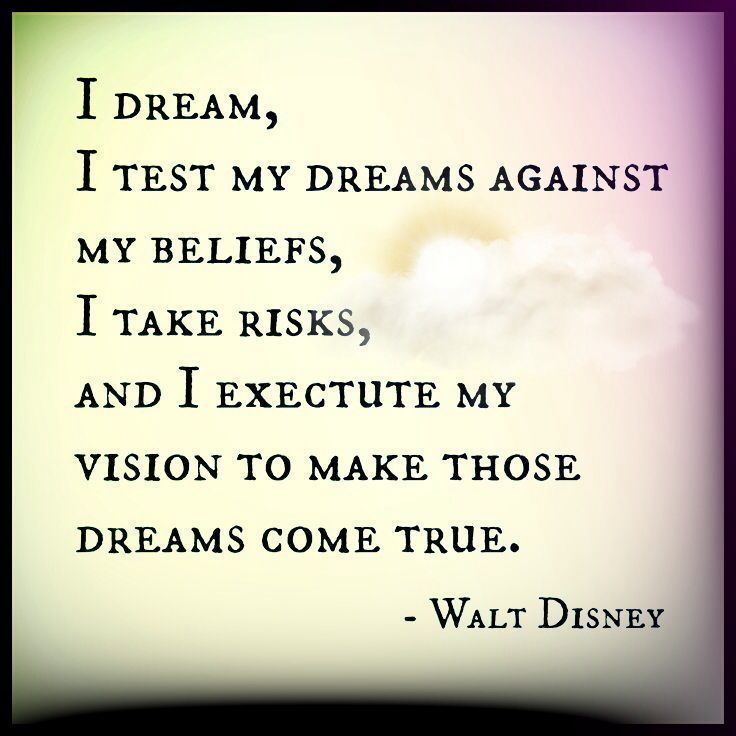 Payment
Moondancer Originals only accepts PayPal for ease of use, safety, and security reasons, unless you are purchasing on our website where we accept most forms of payment. Payments are due immediately. All sales are final.
Shipping
Shipping is completed within 3 business days of payment. We DO NOT ship on holidays or weekends, so please plan accordingly and get your order in before major holidays, events, etc.