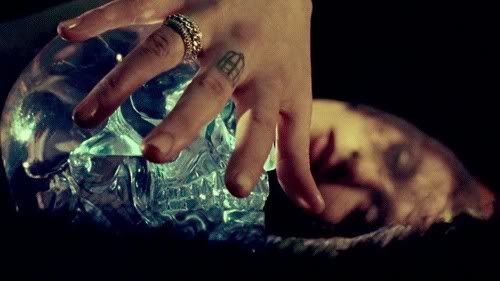 EXTREMELY POWERFUL ANCIENT SORCEROR MASTER MERLIN UNSURPASSED WARLOCK'S TRIBE OF 17 DJINN JINN GENIES
BOUND BY ANCIENT SACRED DOCTRINE OF MERLIN'S CREST
This Talisman Has Been Bound With 17 Djinn Jinn Genies of the Marid Tribe, Called Forth and Bound By The Sacred Ancient Doctrine of Merlin's Crest, and the Talisman Itself Has Been Cast Upon With 17 Ancient Merlin Crest Spells For Luck, Prosperity, Financial Success, Business Success, and Riches of Both Wealth and Personal Levels of Achievement!
THIS IS THE ULTIMATE WISH GRANTING AND WEALTH MANIFESTING SPIRIT TALISMAN WITH DUAL PURPOSES.
PLEASE READ THE ENTIRETY OF THIS LISTING BEFORE PURCHASING!
This is real, authentic, conjured and cast magick using sacred, ancient doctrine of Merlin's own crest. Please bid with caution, only after you have read all information. This talisman you see before you is a sacred powerful vessel of the most high caliber. The power comes from the willingly bound Marid Tribe of 17 Jinn Djinn Genies, as well as the 17 spells cast one by one upon the talisman.
It's energies are beyond those which can be measured. Merlin's magick has not been able to be trumped by any other warlock of our time. His skills are unsurpassed. This means that you have the opportunity to have ancient magick, of the highest power, at work for you twenty four hours per day. Working to help you achieve your dreams and goals. This realm of magick was conjured centuries ago by the finest wizard of all times. He was a highly revered prophet and alchemist. He was the wisdom behind a succession of four British Kings, and was known to be the "Wild Man in the Woods" because of this ability to communicate with animals and dragons.
He was an incredible master at binding entities, such as the King's Templar, and was an avid collector of ancient items and sacred spirit vessels. He was a mystical advisor to King Arthur. He was the responsible sorcerer for the decoding of a series of Excalibur codes to uncover a set of alchemy keys and equations that led him to discovering numerous spells, potions and healing powers. He uncovered the highly coveted formula for the elixir of life, an ancient alchemy potion which brings true immortality and eternal youth to its owner. This elixir is considered to be the ultimate healing potion in which all diseases and ailments are cured. He was able to turn ordinary stones into riches and gems, and was the possessor of all granted wishes, holding the key to many vital spells.
THESE 17 SPELLS AND TRIBE OF 17 CONJURED MARID JINN SPIRITS WERE CAST BY A HIGH DRUID PRIEST, DONOVAN, IN NEW ENGLAND AREA THAT HAS DEDICATED HIS LIFE TO UNCOVERING THE DOCTRINE AND SPELL POWER OF MERLIN. HE HAS DONE VERY WELL, AND IS THE ONLY PERSON THAT WE ARE AWARE OF THAT HAS UNCOVERED SOME OF THE SACRED DOCTRINE AND SUCCESSFULLY CAST SPELLS AND DONE CONJURATIONS USING THAT DOCTRINE.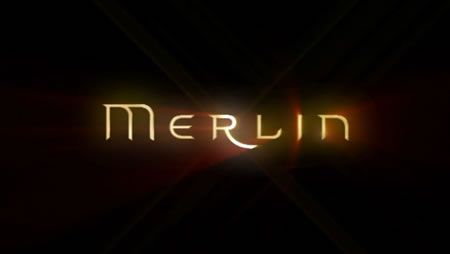 A Solomonic Invocation from the Lesser Key of Solomon and procedures for ceremonial and bonding will be sent to the next master of this tribe, along with the name of the tribe.
Please note that we do use costume style jewelry to bind our spirits to. The reason for this is a dual part. First, it is important that you keep discreetness to the top priority when you are harboring such important and valuable spirit companions. Costume articles of jewelry, such as this ring vessel, are perfect and the jinn are very agreeable to selecting them, not only because they are pleasing to the eye, but also because they will deceive your friends and jealous counterparts. Secondly, we are also able to keep the price affordable to our clients, when we do not have such a hefty overhead for precious jewels. This way you can afford to purchase based on the value of their effectiveness and powerful attributes, rather than paying for an over the top priced piece of jewelry. This ring is a size 7, and can be worn on a chain around your neck instead if it does not fit your finger.
Remember - if you absolutely need to, you can purchase a transfer vessel from us to move the tribe to another vessel of your own. Just let us know if you need to do that. Our transfer bags are also very affordably priced, at $19.99, and take all of the work out of it for you! This is a very pretty ring though! ALSO - Note that any time you are wanting to transfer a spirit to another vessel or article, you need to get the spirits permission to do so FIRST!
WE CANNOT STRESS ENOUGH WHAT A CHEAP DEAL THIS IS! We also cannot guarantee that we will be offering the other tribes that we have from this conjurer for as inexpensive a price. We have this on auction, so there is no telling what the final price will be. We are going to try to offer these at low rates so that all of our clients get a fair opportunity to bid. However*** We are not guaranteeing that the other tribes are going to go on at this low starting price of $249. It is not even taking into account the amount of time this is taking to put together and list.
What type of time is going into this?! The conjurer himself has dedicated his life to his work - and it takes roughly a week to complete a conjuration. For a tribe of this magnitude, it took him 14 days to complete this binding and conjuration.
THEY ARE EXTREMELY ACTIVE, AS ALL OF OUR TRIBES HAVE BEEN THAT WE RECENTLY RECEIVED FROM THIS CONJURER. OUR HOUSE IS A BUZZ.
With this talisman and spirits you are going to start experiencing things that might include, but are not limited to the feeling of falling while you are sleeping, Astral Projection and Travel, Clairvoyance, Increased Luck, New Job Opportunities, Debt Reduction, Raises in Income, Surprise Riches, Jackpot and Drawing Winnings, Lottery Winnings, Psychic and Lucid Dreaming, Vivid Dreaming, Telepathy, Understanding what others are thinking around you, and even knowing things in a deja vue nature.
These spirits are all white light entities, but their paranormal presence and activeness is not to be taken lightly. If you are in any way afraid of paranormal activity, this talisman is not for you. These bindings and castings are 100% authentic, and were conducted in a safe manner, with a very knowledgeable and experienced conjurer who has, as we mentioned before, dedicated his life to uncovering and working with Merlin Magick Doctrine. As such, it is our duty that we relay the serious responsibility that comes along with becoming a master of such a powerful tribe. What they can do for you is astounding and WILL change your life. This is without question but must be seriously contemplated by you before bidding. Decide if you need their help and then bid accordingly. Do your research on Merlin Magick to decide if it is for you. We trust our conjurer and have worked with him for many years. We will protect his discreet demeanor and wish for confidentiality in the same way that we protect our own and your own. Bear this in mind. Magick should only be bid and adopted by those who believe fully, as that is the only way in which it will work for you!
We have been recently very busy with our spirits that we have been receiving from Sri, that we have not had any time to list any of our spiritual tribes and companions from Donovan, but we are going to try to get some of them up for you to bid and adopt in the following weeks so please keep watching if you are not lucky enough to win this one. We have opened the bidding up on these spiritual tribes to our International Clients as well, so please do not hesitate to bid.
Our family has helped hundreds of clients over the years achieve that which they wish to change their life. We have successfully helped many repeat clients, and some are very good friends that return time and time again to have us rehome spirits that they no longer need, as well as adopt those that need new masters. We are so very thankful for such a wonderful family of friends around us!
THE MAIN SPELLS CAST UPON THIS ONE ARE FOR FINANCIAL LUCK AND WEALTH!
THESE GIFTS WILL BE BESTOWED UPON YOU IN A VARIETY OF WAYS! THERE ARE 17 HIGHLY ACTIVE, SPIRIT COMPANIONS, BOUND WILLINGLY TO THIS TALISMAN.
PREPARE TO BE SURPRISED!
AMONG MANY OTHER POWERFUL RESULTS....
LET THIS MAGICK WORK FOR YOU.ARE YOU READY TO CHANGE YOUR LIFE FOR THE BETTER?
This tribe of 17 Marid Jinn have incredible experience and wisdom, as they have been in existence for over 4,000 years and have always stuck together. They are a power house for those who know how to bound and work with spirits.
These jinn enjoy offerings of a variety of incense such as Patchouli, Sandalwood, Lavender and Egyptian Musk. They would also like for their talisman to be recharged each full moon by either window sill or outside.
They are willingly bound upon this talisman, but will leave it often to come along with you on your daily endeavors.
Ask them, Let them be a part of your life and your family. They are very safe to be around your family, friends and pets. They love animal and other spirit companionship and will often even shape shift into nearby animal form to accompany you while you are outside.
While we have had them in our home, they have manifested in the form of a stray cat outside, a stray dog, and even a possum!
They are incredibly friendly spirits!
THE SECRET OF ACHIEVING MANIFESTATION IS BY UNDERSTANDING THE LAWS OF ATTRACTION
Your jinn tribe will help you with this! However, it does not hurt to understand how it works so that you can get a clear understanding of this!
The Law Of Manifestation, The Law of Attraction
By Alison Stormwolf
What we in our hearts and minds believe or long for, becomes manifest in our reality. The Law of Attraction states that we draw to ourselves vibrationally anything that we focus on.... or "like attracts like".
So, we manifest into our reality that which we focus upon!
Manifestation is where dreams become real. It is our magic key to the kingdom of achieving our dreams. We can choose to learn how to become conscious creators.
There is a law operating in the universe that is SO amazing in its potential that we could be surprised to discover we are using it every day without even realizing it (although often in the wrong way, which is called creating unconsciously)!
Here's how we manifest...
Knowledge Is Power!
This has been kept hidden for so long by the edicts of religion. Religion teaches a separate God - Him and 'us'. We are taught that we are separate, and that we have no power, and no right to knowledge of that power, except through the 'intermediaries' of the 'priests'. It is religion that has 'kept us in our place' all these years. To give the people knowledge is to give the people power. To give the people power is to risk rebellion in the ranks of the 'sleeping'!
BUT... The Divine Source calls for all of us to awaken from our slumber of ignorant belief of 'separateness'. Separateness is an ILLUSION that we humans have been taught - separateness from the plants and animals and stars and planets - and yes, even separate from God! But we are NOT separate. We are ALL ONE! This is the knowledge that has been kept from us. Why? To keep us from knowing our True Power! What is our True Power? That we are God Made Manifest!
But, when we awaken to our true power, where the HELL would that lead? NO! Where the HEAVEN will that lead?
"Cherish your visions. Cherish your ideals. Cherish the music that stirs in your heart, the beauty that forms in your mind, the loveliness that drapes your purest thoughts, for out of them will grow all delightful conditions, all heavenly environment - of these, if you but remain true to them, your world will at last be built." ~ James Allen - 19th century English writer ~
How Do We Manifest?
We need to know that we manifest all the time. We are constantly creating and shaping the world around us by our thoughts and beliefs.
"The universe supports the reality of your beliefs absolutely. When you believe you must struggle for abundance, then it will bring about situations that are conducive to struggle; when you believe you cannot experience love without pain, the universe will give you exactly that - love with pain; when you believe it takes time for an illness to heal - then so it will. There is not a single force opposing you, there is only ONE force supporting you absolutely. It is called LOVE, the force that birthed you, that created you in its own image. This love is so magnanimous it will give you exactly and absolutely whatever it is that your reality entails. Change your beliefs and you change your reality." ~ Author Unknown ~
We are not just sitting ducks at the mercy of fate (this is creating unconsciously)! We are Manifesters of Dreams. We are Creators of our own Realities. We are POWERFUL Spiritual Beings! Co-Creators with God! Each of us is a spark of the Divine, so really we can say that WE ARE GOD MADE MANIFEST! We have a choice on what we manifest... If we want to create consciously, what we need to do is decide what we want, visualize, energies with positive thought, believe, then LET GO and let it materialize!


Thought vs. Consciousness
We are NOT our brains. Our brains are composed of meat, like the rest of us, and our brains will rot along with the rest of our body when we die. Our brains are an organ in of our bodies, that allows us to interpret the material world we live in with our five senses. Sometimes our brains malfunction. They are after all, simply (or maybe not so simply) computers, capable of being programmed.
So, if we are not our brains, then whence come our thoughts? We have a consciousness. Our consciousness 'was' before we were born and 'will continue to be' once we have departed. Our consciousness is our Soul's areness of its own existence. But because we think with our brains, we are fooled into believing that our brains are the origin of our thoughts. Not So! Our soul is the origin of our Mind (consciousness), with the brain being the tool.
Our subconscious mind is the part of us that creates our realities for us according to our beliefs. It does not distinguish between what it is 'told' is true and real, and what 'is' true and real. It just does as it is bid. So if you say (with belief) "I am slim" for instance, that is what is your subconscious believes and will manifest for you.


First of All, Be Careful What You Wish For - INTENTION Is All !!
As I say, thoughts are very powerful. What we refer to as 'intention' is the energy or 'power' behind the thought. It is that which decides what the corresponding reaction (or outcome) of our thought will be. The result, or effect, of what you manifest through your intent is experienced as Karma. Karma is cause and effect (as you sow, so you shall reap). What you 'intend' with your thoughts, is what you will experience back in your life, one way or another!
"Thoughts are Boomerangs, choose wisely which ones you throw!" ~ Author Unknown ~


Ok, Where To Start?
Life is a skill we can learn.
To manifest your dreams, you simply create in your mind a blueprint... a 'perfect picture' of all that you desire. Hold nothing back! The universe wants to give you over and above what you think you want or deserve.
- Visualize what you want, using as many of your senses as possible. - Feel it, smell it, see it, touch it, feel the emotions attached to it (the joy and happiness of achieving it)! - Make it like a multi-dimensional reality for you as you relax somewhere.
Do NOT say things like "I wish", "I hope" or "I want"! In your visualizations, make it in the PRESENT TENSE - eg: "I AM........." or "I HAVE......." An example would be "I haveloving people in my life", rather than "I want someone to love me". And then imagine how it FEELS to have that. So, coupled along with visualization of what you want to manifest, is the Feeling associated with it, and imagine it as though it has already happened, which is most important.
Jesus said, "When you pray, pray as though you have already received it, and you shall surely have it". So, imagine it as if it is already arrived in your world! There is simply NO PLACE FOR DOUBT! Remember that doubt will only create situations and people around you who confirm that Doubt.
The Art Of Manifestation
"The 'Art' of Manifestation is really not based on talent and skill, but the simple recognition of the most fundamental universal law.
The Universe supplies exactly and absolutely what you perceive your reality to be, that is to say, what you believe in.
If your appeal is "I want ...", then it gives you precisely that, more of WANT, and not WHAT you want, for your reality is that you WANT.
Rather, state the most powerful words in existence: "I AM...", and then add what you perceive yourself to be and KNOW that it already IS. Do not hope or wish for - simply know that it already IS and give thanks.
The immediacy of the intended manifestation is in direct proportion to the FEELING with which you charge your thoughts and words. As you still believe in time, it may take a little time to translate into the physical, but it MUST manifest. "
~ Author Unknown ~
The power operating behind the scenes is Divine Energy. As already stated in other places, what we think and believe becomes real. What we put our minds to in the etheric regions of thought, becomes manifest in what we perceive as our reality.
(Written by Author Above – Alison Stormwolf)
Do you want to feel better? Do you want life to unfold according to your vision? Do you want more love, money, greater health and happiness?
Have you been stopped by the secret to The Secret?
Unlike magnetic fields that attract their polar opposites, thoughts are energy vibrations that attract their polar equivalents.
You have to feel good about yourself to attract what you want for yourself.
That's the secret most Law of Attraction gurus omit from their teachings because they don't know how to help you feel better about yourself and your world.
Using The Law of Attraction to your advantage is your divine right. But few of us were taught how to command Universal forces with our consciousness.
Most of us were taught to believe in our limitations and to doubt our strengths. We learned to focus on our problems and deny our divinity. We were trained to respect the authorities above us—not the highest authority within us.
They are not self-help exercises or esoteric lifestyle makeovers. The Practices are in-the-moment acts of courage that will shift your energy, fine-tune your vibrations, and change your world. You already create your own reality. The Practices will help you do it on purpose, consciously, day by day, according to your own dreams for your future.
Contemplating the nature of reality isn't necessary. You can be a conscious creator without being a student of metaphysics. Sometimes, jumping in is easier for people who prefer to act first and ponder the mysteries later.
You do need to understand the two Law of Attraction Principles,
"Like Attracts Like" "Focus Causes Expansion"
And think and act accordingly.
You also must understand that the Law of Attraction applies to everyone, in every situation, at all times, whether you realize it or not—without exception.
The Practices will change your life if you are selfish enough to want to be happy, no matter what. Most are fairly simple. But they may not be easy because conscious creation requires you to think differently than you have before, especially when you want to manifest something of great significance.
In other words...
TO GET WHAT YOU'VE NEVER HAD, YOU HAVE TO THINK WHAT YOU'VE NEVER THOUGHT.
Regardless of how you feel now, or what you have or haven't done, you deserve to be happy and to have what you want. And if you are determined, consciously creating your future will bring far greater treasures for yourself and the world than you can possibly imagine!
To Clarify A Few Things
1) The Law of Attraction is not a secret "get rich quick" miracle. Thinking "I'm going to be wealthy" is pointless if you don't really believe it. To be a conscious creator, you have to desire something andbelieve that it is yours. It's the belief part that stops most people. It's the belief part that the Practices can help you with the most.
2) Changing your beliefs (and thus your energy) about money, love, health, you, addiction, or anything important requires practice. It also requires focus, intent, an open mind, persistence, and never wavering determination.
3) You get what you think about, good or bad, if you expect it on some level. If you don't feel good about yourself, you won't allow yourself to have the good stuff.
4) Changing how you think is changing who you are being. This is necessary if you want to change your life. You may find yourself both scared and exhilarated. If you need to cling to your comfort zone for a while, let that be OK because sometimes parts of you need to catch up before the whole of you can move forward. Trust yourself to know when you need a break and when you are ready to get busy and get happy.
The Good News
As an Energy Being in a physical universe, you were born with the power to do what you want, have what you want, and be who you came here to be. What you may not realize is that what you attract perfectly reflects how you feel about yourself. That's why feeling good about yourself, no matter what, must be your highest priority because…
HOW YOU FEEL ABOUT YOURSELF DETERMINES WHAT YOU EXPECT. YOUR EXPECTATIONS DETERMINE WHAT YOU ATTRACT.
Like attracts like, so you can't expect good things to flow into your life if you don't think you are worthy to receive them. But do not worry. Focus causes expansion so sincerely wanting to be happy is all it takes to begin your most amazing journey!
This information was obtained by http://www.essential-practices.com
You can read quite a bit more on how to attract and manifest at several sites like this one.
HISTORY AND THE MAN BEHIND THE MAN WITH THE NAME MERLIN
In King Arthur: The True Story Graham and co-author Martin Keatman revealed an historical figure who seems to have been behind the King Arthur myth. The reason Arthur had not been discovered before, they proposed, is that he did not come from the south-west of England as the popular legend supposes, but from the county of Shropshire in central England. Following on from this research, Graham has now discovered the historical origins of another Arthurian figure - Merlin, King Arthur's fabled mentor and guardian of the Holy Grail.
According to the medieval Arthurian legend Merlin was the real power behind the throne. The wizard took Arthur when he was still a baby, and secretly raised him to become Britain's unifying king.
The Merlin Legend
During the Middle Ages the story of Merlin was popularized in the so-called Arthurian Romances, romantic tales first written in the twelfth and thirteenth centuries. These stories were set many years earlier, in the fifth century, when Britain was in turmoil after the end of Roman rule. Historically, following the collapse of the Roman Empire Britain declined into anarchy; native warlords fought each other and, to make matters worse, the Anglo-Saxons from Denmark and Germany began to invade. According to the Arthurian Romances, it was Merlin who saved the Britons from this chaos. In these tales the wise wizard cleverly contrives to make Arthur Britain's sole king, thus unifying the country against the invaders. Although there is peace for a while, the Britons are eventually drawn into civil war when Arthur falls sick and his knights argue amongst themselves. To reunite the country, Merlin devises a quest. He is guardian of the Holy Grail, a sacred cup that when drunk from can cure all ills. However, rather than simply let Arthur drink from the vessel, Merlin sends the knights in search of its secret hiding place, knowing that in their searching they will acquire the wisdom to again work as one. It is Sir Perceval who eventually finds the Grail; Arthur recovers, and the land is reunited. Merlin then retires to the mysterious Grail Castle where the relic is kept, appoints Perceval as the Grail's new guardian, and ultimately sails off to the secret isle of Avalon.
Although the Arthurian Romances were obviously embellished with fanciful detail, there is compelling evidence to show that, in essence, the story of Merlin was based on the life of an historical figure.
The Two Dragons
From the time the Roman Empire collapsed in the fifth century, until the Norman Conquest of 1066, civilization fell apart in Britain, and the country endured an era of chaos and warfare known as the Dark Ages. Few written records have survived from this time; consequently, the fifth century, when Arthur and Merlin are said to have lived, is an historical period steeped in mystery. The records that do survive only provide a rough outline of events, and most contemporary figures went completely unrecorded. Although, like Arthur, Merlin is mentioned in a few surviving Dark Age manuscripts, he is only referenced in passing. The first author to provide any actual detail concerning Merlin's life was the Welsh cleric Geoffrey of Monmouth who wrote in the 1130s. In his History of the British Kings Geoffrey introduces Merlin by saying that he first proved himself as a youth when a British king named Vortigern chose him as a sacrifice. According to Geoffrey, Vortigern was building a fort on a mountain in North Wales to protect his kingdom from the invading Anglo-Saxons, but each time the fort was close to completion the foundations mysteriously collapsed. Vortigern's advisors suggest that to put things right a boy must be sacrificed, and victim they pick is the young Merlin. However, just as Merlin is about to die, he tells the king that the problems are being caused by two dragons that dwell in a pool, in a cave below the fort's foundations. When the pool is discovered and the dragons released, Vortigern is so impressed by Merlin's mystic knowledge that he makes him his chief advisor and offers him the new fort as his own. Although this story is obviously an imaginative legend, a Dark Age manuscript records a similar story which reveals an historical figure behind the Merlin myth.
Vortigern was certainly an historical figure: he is recorded by Dark Age writers as the ruler of much of Britain in the mid-fifth century. Around the year 830 one Dark Age chronicler refers to King Vortigern when recounting a similar legend to Geoffrey's story of Merlin and the two dragons. In his History of the Britons the British monk Nennius wrote about a young man who saved himself being sacrificed by Vortigern by revealing that two dragons dwelt in a cave below the king's fort. The story is almost word-for-word that told by Geoffrey; the only difference is that the youth is not called Merlin, but Ambrosius. As both accounts are virtually identical, could this Ambrosius have been the man upon whom the stories of Merlin were based?
The Historical Merlin
Valle Crucis Abbey near the town of Llangollen in North Wales. The present ruins date from around the year 1200, but a monastic building has stood on this spot since the early Dark Ages. It was here that records concerning the legend of Merlin and the two dragons were preserved to be consulted by the ninth-century monk Nennius and the twelfth-century cleric Geoffrey of Monmouth.
The dragon story was obviously an invention; Ambrosius, however, was not. Like Vortigern, he was an historical figure mentioned by other Dark Age writers. Although he is not record as a wizard, Ambrosius is recorded as uniting Britain in the post-Roman period. The work of a sixth-century monk named Gildas The Ruin and Conquest of Britain, written around the year 545) refers to Ambrosius as a Roman aristocrat who led the British forces in their war against the invading Anglo-Saxons shortly after Vortigern's reign. Additionally, the English historian Bede (in his Ecclesiastical History of the English Nation, written in 731) says that Ambrosius' family name was Aurelius. The Aurelius family was a powerful Roman dynasty descended from the second-century Roman emperor Marcus Aurelius, and archaeology has shown that when the Roman legions departed members of this family remained in Britain (see here). This Ambrosius Aurelius was therefore undoubtedly an historical figure, and the works of Geoffrey of Monmouth and Nennius taken together imply that Merlin was originally thought to be him.
Ambrosius Aurelius does have many things in common with the Merlin of later romance. Like Merlin, he united Britain in the period after Vortigern's reign: both Gildas and Bede say that he successfully halted the invasion of Britain in the last few decades of the fifth century. There are no such records concerning what actually occurred in Britain immediately after Ambrosius' victories over the Anglo-Saxons, however; but as this is the time Arthur is said to have been king, it might well be that the aging Ambrosius relinquished power in favor of the younger Arthur and remained as his advisor. Also like Merlin, Ambrosius may have been regarded as a mystic.
Surviving writings concerning Britain in the Dark Ages are found mainly in Welsh manuscripts and in the Welsh language. The reason being that by the seventh century the Anglo-Saxons had resumed their offensive and successfully conquered what is now England. The native Britons were forced to retreat west, into what is now Wales. It was therefore here that most records concerning the earlier Dark Age period survived. The Welsh language developed directly from Brythonic, the language spoken throughout most of Britain in the immediate post-Roman period, while English developed from the language of the Anglo-Saxons. As the Welsh language had very different inflections to the English and Latin tongues, the Welsh had their own rendering of both Roman and English names, making them easier to pronounce. In Welsh writings the name Merlin appears as Myrddin, and Ambrosius is rendered as Emrys. (Ambrosius Aurelius is referred in Dark Age Welsh documents as Emrys Gwledig – "Prince Emrys".) One Dark Age Welsh reference actually links the names Myrddin and Emrys together. In a list of bards (Dark Age British poets) found in The Red Book of Hergest, one of the bards is called Myrddin Emrys – Merlin Ambrosius (see Triad 87). If this is the same person as Ambrosius Aurelius, then it means that the Britons at the time would almost certainly have regarded him as having mystical powers. Although today the word bard is associated simply with poets, during the Dark Ages bards were also accredited with the gift of prophecy, as was Merlin in the Arthurian Romances.
So where did this Merlin/Ambrosius live? According to Geoffrey of Monmouth, Vortigern gave Merlin his fort on a mountain in North Wales. Today, there is an identifiable location that might have been the mountain in question. A mountain in the North Wales Snowdonia range is still called Dinas Emrys – Fort Ambrosius. In the 1950s excavations near the summit uncovered the remains of a post-Roman fortification built sometime in the mid-to-late 400s, precisely the time Vortigern is known to have reigned and Merlin is said to have lived. There is, however, a more likely location.
The mountain of Dinas Bran (named after a pre-Christian Celtic god) stands close to the English Welsh border near the North Wales town of Llangollen. The ruins of the castle that still survive on the summit date from the thirteenth century, but archaeology has revealed that the hilltop had been fortified for many centuries before that. The earliest fort dates from around the mid fifth century so, like Dinas Emrys, it was probably built during Vortigern's time. What makes this a more probable location for the fort in the story of Merlin and the two dragons is that it directly overlooks the heart of Vortigern's kingdom in what is now Shropshire, just over five miles to the south-east. This is strategically a more feasible site: it stands on the edge of the Welsh Mountains, whereas Dinas Emrys, although possibly later used by Ambrosius to protect the Welsh coast from incursions by invaders from Ireland, is over fifty miles further west, on the other side of the Welsh mountains in an area the Anglo-Saxon's never threatened.
So it seems that the story of Merlin was based on the life of Ambrosius Aurelius, an historical figure who united the Britons in the mid-to-late fifth century. He could well have been advisor to his successor King Arthur and, if he was a bard, he would have been accredited with the gift of prophecy.
So what finally became of Merlin? Nothing is recorded concerning Ambrosius' demise, and in the Arthurian Romances there are many conflicting stories as to where Merlin ended his days. Some have him dying in Scotland and being buried at Drumelzier, while others locate his tomb outside the town of Marlborough in the English county of Wiltshire. One theme that keeps recurring, however, is that after leaving Arthur's court and spending time at the Grail Castle, Merlin sailed off to the mystical isle of Avalon. The problem is that different medieval authors give different locations for Avalon. For example, King Arthur is said to have been buried there, and various places are identified as his last resting place. These include Glastonbury in South West England (an island in ancient times, when sea levels were higher), Anglesey off the coast of Wales, and Lundy Island in the Bristol Channel. In King Arthur: The True Story, Graham and Martin identified another site for Arthur's possible burial: a lake island in Shropshire. However, the island that Merlin sailed off to does not seem to have been any of these. It is described as being across the Western Sea – in other words, the Atlantic. None of the British Arthurian Romances provide any details of Merlin's final trip to Avalon, but an imaginative account of it does survive from Ireland.
The above information was obtained from http://www.grahamphillips.net/Merlin/merlin2.htm
THE PROPHECIES OF MERLIN
The scales of Libra will hang awry until Aries props them up with its curving horns.
The tail of Scorpio shall generate lightning, and Cancer will fight with the Sun.
Virgo shall climb on back of Sagittarius and so let droop its maiden blossoms.
The Moons chariot shall run amok in the Zodiac; the Pleiades will burst into tears. None of these will return to the duty expected of it.
Ariadne will shut its door and be hidden within its enclosing cloud banks.
In the twinkling of an eye the seas shall rise up, and the arena of the winds shall be opened once again. The winds shall do battle together with a blast of ill-omen, making their din reverberate from one constellation to another.
Merlin saith that in England shall be seen strange things, as preaching of traitors, great rain and wind, great hunger among the common people, great oppression of blood, great imprisonment of many men and great battle; so that there shall be few or no quiet place to abide in; the Prince shall forsake men of the church, Lords shall forsake righteousness, counsel of the aged shall not be set by; religious men and women shall be thrust out of their houses; the common people for fear shall not know which way to turn; parents shall be hated by their children, men of worship shall have no reverence of others; adultery shall abound among all; with more ill than I can tell of, from which God us defend." [From Sunday Prophecies of Merlin, Becket, and Others, Author Unknown, published in London in 1652.]
"Luxury shall overspread the land, and fornication shall not cease to debauch mankind. Famine shall then return, and the inhabitants shall grieve for the destruction of their cities. In those days the oaks of the forests shall burn, and acorns grow upon lime trees! The Severn sea shall discharge itself through seven mouths, and the river Usk burn for seven months! Fishes shall die in the heat thereof, and from them serpents will be born."
The baths of Badon [hot springs of Bath] shall grow cold, and their salubrious waters engender death! London shall mourn for the death of twenty thousand, and the river Thames shall be turned to blood! The monks in the cowls shall be forced to marry, and their cry shall be heard upon the mountains of the Alps."
"The seas shall rise up in the twinkling of an eye, and the dust of the ancients shall be restored." [From The History of the Kings of Britain, The Prophecies of Merlin by Geoffrey of Monmouth.]
The cult of religion shall be destroyed completely, and the ruin of the churches shall be clear for all to see. The race that is oppressed shall prevail in the end, for it will resist the savagery of the invaders.
The Boar of Cornwall shall bring relief from these invaders, for it will trample the necks beneath its feet. The islands of the Ocean shall be given into the power of the Boar, and it shall lord it over the forests of Gaul. The House of Romulus shall dread the Boar's savagery, and the end of the Boar will be shrouded in mystery. The Boar shall be extolled in the mouths of its peoples, and its deeds will be as meat and drink to those who tell tales.
Six of the Boar's descendants shall hold the sceptre after it, and next after them will rise up the German Worm. The Sea-wolf shall exalt the Worm, and the forests of Africa shall be committed to its care.
Religion shall be destroyed a second time and the sees of the primates will be moved to other places. London's high dignity shall adorn Durobernia, and the seventh pastor of York will be visited in the realm of Armorica.
Menevia shall be dressed in the pall of the City of the Legions, and the preacher from Ireland shall be struck dumb by a child still growing in the womb.
A shower of blood shall fall, and a dire famine shall afflict mankind. The Red One will grieve for what has happened, but after an immense effort it will regain its strength.
Calamity will next pursue the White One, and the buildings in its little garden will be torn down.
Seven who hold the sceptre shall perish, one of them being canonised. The bellies of mothers shall be cut open, and babies will be born prematurely.
Men will suffer most grievously, in order that those born in the country may regain power. He who will achieve these things shall appear as the Man of Bronze, and for long years he shall guard the gates of London upon a brazen horse.
Then the Red Dragon will revert to its true habits and struggle to tear itself to pieces. Next will come the revenge of the Thunderer, and every one of the farmer's fields will be a disappointment.
Death will lay hold of the people and destroy all the nations. Those who are left alive will abandon their native soil and will sow their seeds in the fields of others. A king who is blessed will fit out a navy and will be reckoned the twelfth in the court among the saints.
One of the top 10 Elite, Original Metaphysical Sellers! We have been offering metaphysical services and items to clients for more than 25 years. We have over 1,000 happy internet clients, and many thousands of transactions and clients through the years. Before eBay and Etsy went public, we were there serving clients and spreading metaphysical awareness. We have been in the metaphysical industry prior to when it was possible to reach so many clients by internet! Let us help you help yourself to change your life for the better as well! Become another happy client!
We offer 100% Authentic Magick – we spell cast items, conjure spirits, offer healing and psychic services, and haunted artifacts from our travels. Haunted Paranormal & Occult is our life! We are here to answer questions and rehome spirits that are needing new masters. We specifically work with metaphysical practitioners and a conjurer that deals in summoning Illuminati owned spirits, getting them out of the hands of the most powerful and certainly already most fortunate, and into the mastership of those who they could be the most service to! We also offer at 100% FREE Paranormal, Spirit Keeping, Bonding & Communication FORUM for ANYONE to join and communicate with others of similar interests! Check it out and join the magick! You can click the link here or find it on the homepage of our website!
http://spiritsandmagick.forumotion.com/
Paranormal experiences occur in different ways and take different forms. We take a lot of pride in what we offer in our store. This is our life and we love what we do. We have been involved in the metaphysical field for many years, and we have established many great connections and relationships through our work that enable us to offer items from all over the world to you.
We would like to address that we are selling metaphysical items, and as such, much of our information is received by hearsay, folklore, mythological tales, and channeled information. As such, we will not be held liable for what does/does not happen after you have purchased one of our items. Our items are clearly labeled, "No Returns Accepted" because of the nature of the business we are in. When you purchase one of our items you are fully understanding this, and taking full responsibility for yourself and your purchase. "Magick" is different for each and every person, and the results you experience are different. Each one of us on this earth experiences the world differently, the same way we experience the metaphysical differently than one another. We are passing along and re-homing many spiritual companions, passing on and delivering to you channeled messages and hearsay regarding these spirits and/or haunted items, and we are not responsible for your experiences with them after that point and we are not responsible for the "validity" of the information. We do study and research as much as possible after we have received channeled information to decide whether or not it resonates with ourselves after we have received it. We ask that you do the same.
If it resonates with you, please purchase from us. If it does not, please do not purchase from us. There is no way for us to know whether or not our spirits and the information we have received is truth. We want to believe our spirits have told us and our friends the truth, but we are not "guaranteeing" any of the information we have provided.
Channeled information from any source be it spirits, extra-terrestrials, or humans, is exactly as we have stated – there is no way for us to verify truth from untruth, and so we just provide the information as we have received it. This is not a place for the skeptical, as magick has never and will never work for those who do not believe in it. It is as simple as that.
We feel we were called to do this job in this lifetime, and we ask that you buy from us accordingly as it resonates inside you.
Payments are accepted via Paypal and Amazon Checkout, as well as credit cards using the direct checkout on Bonanza. You may also choose to send a money order as payment. If you choose this method, you are required to send a confirmation and tracking code within 24 hours of making your purchase. All purchases with Money Order as the chosen method, that have not sent confirmation of payment within 24 hours, or have otherwise spoken to me, will be terminated, and appropriate Bonanza feedback will be left.
Payments are due within 3 calendar days of purchase. If you have an extenuating circumstance, or are requesting a payment plan, please email us FIRST, before purchasing, to work this out. We do not allow payment plans without a substantial deposit placed on the item at the time the agreement is made. Substantial down payment is due via money order or cash, not using credit card methods. No exceptions will be made to that rule.
SHIPPING – We ship within 3-5 business days of your payment. Please note that we do not ship on weekends or holidays, so please take care to make your purchases within adequate time for you to receive it, especially during holidays. We usually ship First Class or Priority, and we do offer International shipping. If you need to receive an item quicker than 3-5 business days, please let us know and we will adjust your shipping cost to reflect an expedited shipping rate. This may not be available during Christmas season, as unfortunately, the post office will not guarantee how quickly items will arrive during the month of December.
The cost of shipping internationally is different than the cost for shipping in the United States. We do try to ship using First Class whenever possible, as the cost is lower. Please remember when we are sending items outside of the United States, we are not responsible for any customs delays, or custom fees that may occur. Although seldom, it does happen. We occasionally have issues with the postal service due to natural disasters and holidays, so please plan your shopping accordingly if you are on a tight time frame. We will NOT lower the value of the package to accommodate the chance of imposed customs fees.
Please Note: Some of our magickals are custom cast and/or created and crafted AFTER your purchase. Most are pre-cast/conjured and ready for Immediate shipment. Custom conjures and certain spells can take up to 14 days or more to complete. Please be aware of this. If this item will take longer to deliver to you, the listing will be noted as such!
COMBINED SHIPPING DISCOUNT: We will combine items at no extra charge when paid for together in one invoice at check out, as long as the packaging will allow us to do so. Save Money when you buy more. Please email us when you are finished purchasing so that we can combine your invoice for you.
SPECIAL NOTES REGARDING INTERNATIONAL SHIPPING: The United States heightened their security measures for packages shipped overseas on November 18, 2010. This has slowed down shipping times tremendously. Packages that used to take 7-10 days can take up to 4-6 weeks. Canada, Australia and the UK are particularly slow. We don't have any control over this, so please be patient if your package takes longer than expected. Shipping Priority or Express often ensures that it will be delivered within 3 to 10 days. If you need an item shipped via Priority or Express Mail, fees are in excess of $20 starting, but please contact us immediately after you purchase, and before paying, so we can send you an adjusted invoice to accommodate the change in shipping cost. Delivery Confirmation is NOT actual Tracking nor is the International Custom Form number. These numbers are scanned in at time of mailing confirming the Post Office has the package and usually scanned again at the main mail sorting plant near here—AFTER that they do NOT usually update until AFTER delivery. If you wish true constantly updated tracking we can add that for an extra charge but it is very expensive.You will generally receive an automated email from Paypal when your item is shipped. If you feel that you must be able to track the package, you will need to pay for the more expensive shipping method. This is very expensive, but is your only way of ensuring that you know your item is safe. Unfortunately, with the issues in each country, we cannot guarantee, that after an item leaves the United States, it will arrive to you without interference. The post office, and ourselves, have had countless debates over this. They also have issues with countries charging their citizens extra customs fees randomly, this is also something we have no control over, and although it is only occasional, it is something that we cannot expect nor guess about.
PLEASE NOTE THAT AS OF OCTOBER 15TH WE HAVE SEEN SERIOUS DELAYS IN THE DELIVERY OF OUR PACKAGES TO AFRICAN COUNTRIES. ON AVERAGE, OUR CUSTOMERS HAVE RECEIVED THEIR PACKAGES 4-6 MONTHS AFTER WE SHIPPED THEM OUT. We let our customers and clients from international countries beware that there is nothing we can do to expedite your package delivery after it has left the USA borders. We will not refund you on international packages that have not been received once they have been shipped by us. To date, everyone has received their packages, but the rate of delivery varies significantly between countries. We also cannot account for packages that go missing in foreign countries. Unfortunately, not all countries have as strict legal ramifications for package theft as the USA. Many of our magickals are one of a kind, and for those that are not, or items we have more than one of, etc., we will not send another package out just because you have not received the first package. You assume the risk of purchasing Internationally, and we do our due diligence by providing evidence that we have shipped your package.
NO LAYAWAYS ARE BEING OFFERED AT THIS TIME.
A Word About Magick:
Due to the nature of our business, we do not accept returns or give refunds. We try to never make mistakes on our shipments, but if for some reason we have sent you an incorrect item, please let us know right away so that we may correct that error.
REFUNDS: All sales are final. The only time we ever offer a refund is if the item has arrived damaged. This rarely occurs, but if it does, we require that our clients email us a picture of the damaged item, and upon our receiving the photo and deeming that it is, in fact, damaged in transit, we will require that the buyer return the damaged item to us, at the cost of the buyer. Once we are in receipt of the item, we will then return your purchase price, minus the shipping cost.
We are very strict about our NO RETURNS ACCEPTED policy, as well as have added this disclaimer so that you are fully aware that when you purchase from us, you are releasing us from any liability associated with your purchase, our items, and by purchasing from us, you have agreed to our policies as stated above.
LEGALLY REQUIRED DISCLAIMERS:
Sold As A Curio Only…Please Read the Disclaimers below!
Disclaimer:
Pursuant to the current United States Postal Service regulations and other Country, State, City and/or Federal and/or other nation's laws we must state all items on this site are sold "for entertainment purposes only". We must advise all products are "Sold as Curios Only" All information herein is from traditional or historical reference and intended to help you make an informed decision.
FOR ENTERTAINMENT PURPOSES ONLY-WE CANNOT GUARANTEE THE LEVEL OF PSYCHIC OR PARANORMAL ACTIVITY THAT MAY OR MAY NOT OCCUR. NOT RESPONSIBLE FOR MISUSE OF THIS ITEM OR IT'S POWERS-NOT A SUBSTITUTE FOR MEDICAL TREATMENT-LEGAL ADVICE, ETC. PLEASE SEE A DOCTOR FOR HEALTH PROBLEMS AND THINK POSITIVE-VISUALIZE YOUR HEALING-REMEMBER MODERN MEDICINE IS A MAGICK OF SORTS, TOO. BUYERS MUST BE OVER 18 YEARS OF AGE.
---
The above statements are LEGALLY REQUIRED in some locations and should not reflect on our dedication to service and genuine quality products and services.
Our email address is MoondancerOriginals@yahoo.com
Our hours online are random, and we do our best to respond to all messages in the order in which they are received. We have become very busy, but your messages are important to us. Please allow 24-48 hours for a reply, but should you not hear from us, please email again in case we have overlooked you! It most likely was not intentional, but unfortunately, we cannot do more than one thing at once and sometimes we get behind.
We have several online stores and may offer different items in each site. Please feel free to browse all of our locations to get the best deals and pricing. Some discounts and pricing options are special offers exclusive to the site, and are not transferable. All items and prices are subject to change without notice and are not valid retroactive of a purchase.
If you are expecting instructions on using an item, meaning, if in the listing it denotes that you will receive instructions, they will be sent AFTER you receive the package safely. This is so we can maintain our communication with you, and know that you received the package. We do this for the safety of alchemical information and your own confidentiality.
Look for us on: Facebook, Twitter and MoondancerOriginals.com
Moondancer Originals text, photographs of items or services, logo and all listing descriptions, written experiences and testimonials, are plagiarism protected and are Copyright material. Use of any Moondancer Originals material is considered copyright infringement, and is prohibited by law without written permission from a Moondancer Originals representative.
txzj pxzj1277 txzj67