Description
Lady Luna has a new name!
It's LUCKY LADY LUNA!! And this will be your lucky day, too!
Because Lady Luna recently took a short trip to none other than LAS VEGAS!!!!!
Lady Luna made this trip for two reasons.
One, to have some fun because she has not been able to make many trips due to her age and health for a while,
and two, to look for some REAL MAGICK in the heart of where MONEY MAGICK is at it's best!!!
AND FIND IT SHE DID!!!!!!!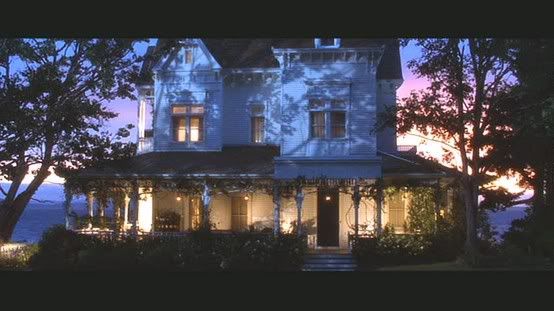 Along with bringing back some BIG WINNINGS, LUCKY LADY LUNA has brought some new magick
and also a few awesome luck and money bringing Genies and Spirits, conjured by a Las Vegas local conjurer.
She got in touch with this conjurer, whom she had heard of through other Metaphysical Practitioners,
while she was there in Vegas, because she felt she needed some extra spirit luck while she was there
and to have some special spirits for us to offer here on eBay!
Let it be known that this was a very fun trip for Luna.
This was the first time that Lady Luna had been to Las Vegas in several years and she found out that she likes to gamble!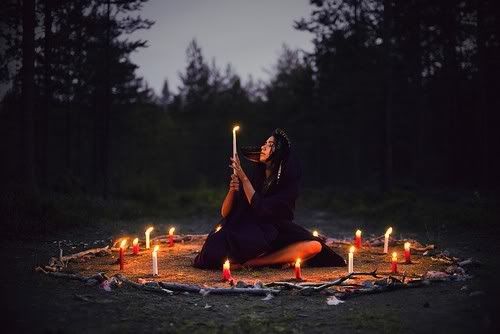 She also attended a meetup where she was able to obtain the items we are going to be presenting to you.
The Las Vegas conjurer said that he specializes in conjuring wealth and luck granting djinn – most suited to their location.
He works only through referral, and was happy to meet Lady Luna, as they were able to exchange many experiences, tips and stories.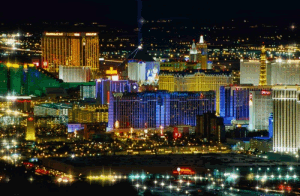 Oftentimes he is contacted by rich and famous who have come to Vegas to gamble.
In fact, the majority of the djinn he has conjured now belong to celebrities, wealthy socialites, business tycoons, or political figureheads.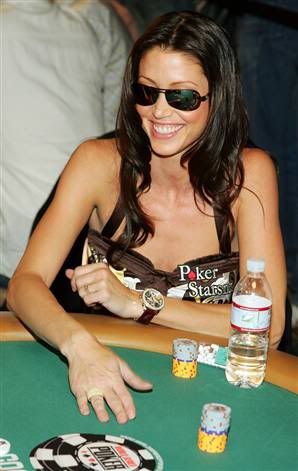 Vegas Male Marid Djinn Jinn Genies of the Royal Phylum
Although these djinn are especially adept in the granting of prosperity wishes, that is not all they will do for you!
They can grant your every wish, and whether you ask for it or not,
the financial success is just something that they grant to their masters without you even asking for it.
They are your "money magnets" as they say, and will always be there to help you gain prosperity and financial gain through good investments, employment opportunities, and luck in gambling and other money making endeavors.
A wealth djinn such as these will be the little voice in your head, letting you know when something is a good,
or bad investment or business endeavors to get involved in.
Who says money can't buy happiness? Not these genies!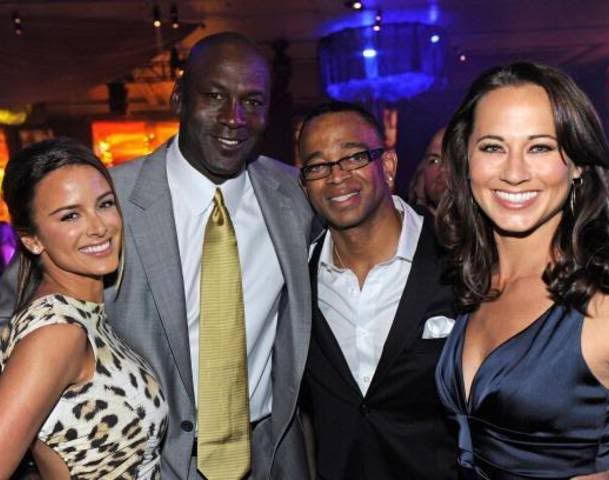 We all know that it is a lot easier to be happy when you aren't worrying your head off about getting laid off from your job, or if your car is going to be repossessed because you missed a payment, or worrying that if you get sick and can't work, how will your family survive?
This every day, day after day worrying is a stark reality for the vast majority of the population.
But here they are! They can change this for you – you only need ask.
These jinn are believers in Allah, and hold no judgement towards humanity.
They can be kept for a long time or short time depending on your needs, and are looking to help you get out of debt and achieve your goals!
They are very comfortable and long time residents in the casino, so if you are looking for luck on a trip,
these are the jinn for you - and even if you just want them in your life!
They like many types of incense, small peppermint candies, dried herb, raw gemstones,
and to have their vessel left out on the evening of a full moon, on your windowsill, etc. so they can be recharged!
The asking price is very little to pay for jinn with so much to offer you!
A special thank you to our friend and companion, for always bringing us the most friendly and amazing spirits back on any travel that she goes on!
ABOUT GYPSY LADY LUNA
For those of you who are not familiar with Gypsy Lady Luna's work, she is our longtime friend of many years who was raised as a "traveler" known more today by the term "gypsy." Many people believe that "Gypsies" are part of a make believe persona. People who dress up at carnivals and pretend like they can read your future. This is not so. Gypsies and their lives is every bit as real as you and me. Lady Luna has shared with us some stories from her childhood that would make you sick to your stomach. Life wasn't easy for them, and we are glad that we have been privy to have been able to hear her stories so that we are enlightened to all the realities that exist.
Imagine if you were a stranger to everywhere. That is how her life felt. She was never "welcomed" into a loving home. Her father left her mother in the early months of her birth, and her mother, having no other refuge to seek, turned to finding work with a carnival circuit that had visited their town. Going to work the circuit, Luna was often left alone for hours on end. Eventually, her mother was left unemployed by the circuit along with several others, who quickly began to travel town to town trying to find ways to make ends meat. Instead, her home was with those she grew up around, more like a clan of very loyal individuals – sometimes with such high loyalty that it was actually hard to escape from them. Her mother passed away from illness when she was just 15 years old, leaving her to suddenly make decisions for herself. She ran away from her gypsy familia, and had to change everything about herself to try to "fit in" with the area where she had settled.
Years ago, it was a frowned upon thing to let a gypsy into your home, town, or business, and for her, not being a thief or anything of the sort for which they earned their reputation of sorts, it was an incredibly hard thing to overcome. She had to make up her entire history, including birthdate, so she could pass for 16 years old instead of 15 and get a job.
The only thing that Luna was able to take with her from her mother, was her gift of clairvoyance and psychic abilities, which her mother by birth had passed on to her and helped her to increase, and her mother's book of sacred spells and collected works passed down two generations previously. Her mother taught her all she knew about spirituality, tarot, palmistry, scrying, tea leave reading, aura reading, "fortune telling" for lack of a better word, spirit communication, and taught her how to use, understand and master the sacred spells and works in her family book. She had to privately practice her spirituality in the evening, alone, never mentioning it to a sole for fear they would realize where she came from and her past would unravel. Through the years she was able to seek out and find other individuals who were also gifted and became the High Priestess of a Secret Occult Coven in Massachusetts. She was never entirely comfortable sharing her gifts with strangers, or telling others of her incredible knowledge of the spirit realm unless she got to know them well first, or could work with people inside her home, or long distance. Her clients, she bashfully admitted to us, included some of most successful people in the United States, but she would work privately with them, never even disclosing her true name to them. She guided them, helped them with their success, and even healed them sometimes. She never got the chance to be proud of herself and her accomplishments in the way that she should be, publicly. She lived in the fear that she had learned as a child, that it was "not acceptable" to be who you truly are, and so for many years she held her meetings inside her home, private, and secretive so that no one outside of those whom she told personally, would know of her true calling in life. She feared that her friends and coworkers would not accept or understand it. She was a friend of the spirits, and they were her companions. She felt never alone as long as she was truly herself, at home, inside the confines of her house with her collections.
We met Lady Luna when we were living in Massachusetts in the early 1980's and she has been a dear friend of ours ever since. It was like fate that we were able to meet her, since she is such a secretive and private lady. Her life is full of mystery and we are blessed to have met her and learned from her. She has an impeccable memory, and has been able to collect through her travels many more excellent spells and education that she has been able to add to her mother's book. For years since we relocated to Georgia, she has visited us and we have visited her. There are no coincidences in our meeting her. It was pure fate. She quit working directly with her clients in the late 1990's as she decided it was time for her to enjoy her older age and see the rest of the world that she had not yet had the chance to see. She was also having a medical condition that she wished to contend with and has successfully overcome.
In the last five years she has realized that she has grown to own an enormously large sized collection of articles, information, spirits, spell cast items, etc. with which she does not have much to do with. She has reached an older age and has started working with us to lessen her collection and has done some private spell casting, enchanting work for vessels that we have found and vessels that she has found to work with. She enjoys being able to still make use of her gift while being able to decrease the size of her collection.
click picture to enlarge
click picture to enlarge
click picture to enlarge
click picture to enlarge
click picture to enlarge
Payment
Moondancer Originals only accepts PayPal for ease of use, safety, and security reasons. Please make all payments within 3 business days of committing to purchase an item. If you have an extraordinary circumstance please message us to let us know what is going on, and when you will be able to purchase the item, and each case will be looked into on an individual basis. If we do not allow you to extend the payment deadline, please understand that it is not personal, rather just trying to efficiently run our business. Please note that we do have to wait for some payments to clear before sending out.

Only bid if you are seriously intending to make this purchase. Due to the high number of non-paying bidders, we do have to restrict bidding to those who have an account that is currently in compliance with bidding and purchasing policies. It is nothing personal, and if you are not allowed to purchase, please work to get your account back into compliance and then come shop with us once more!

If you do not pay for your item within the payment deadline, we will send you one reminder, and then we will open a non-payment case against your account and leave you negative feedback. We try to avoid leaving negative feedback at all costs, as this will seriously hinder your ability to purchase other items down the road from other sellers, but we will be forced to initiate this process should you choose not to pay for items you have committed to buying in an attempt to help all sellers lessen the rapidly growing non-payment issue and protect our businesses.
Shipping
We ship to the USA and Internationally. We do not ship on holidays or weekends. Please keep in mind that all payments must clear before we are able to send your item out. We will mark the item as shipped within the transaction, so please be checking your account for updates.
Due to the nature of our business, we do not accept returns or give refunds. We try to never make mistakes on our shipments, but if for some reason we have sent you an incorrect item, please let us know right away so that we may correct that error.
Paranormal experiences occur in different ways and take different forms. We take a lot of pride in what we offer in our store. This is our life and we love what we do. We have been involved in the metaphysical field for many years, and we have established many great connections and relationships through our work that enable us to offer items from all over the world to you.
Please feel free to email us at anytime regarding questions you have about our items, or advice you need about purchasing an item, etc. Please understand that we try to respond to all messages we receive within 48 hours, but we do receive a high volume of emails and try to respond to them in the order in which they have been received.
We tend not to respond to messages on holidays or weekends, but occasionally we have found ourselves so committed to our work that we have worked through the weekend responding to messages and helping our customers. This just depends on our work load, so please do not be offended if you should not receive a response until the following business day.
We are very passionate about our work. Please let us know how our items have changed your life. Feel free to message us and give us feedback down the road so we can add it to our client testimonials, and more importantly, so we can continue to positively affect the lives of our clients.

As per Legal requirements: We are required by law to state that anything we sell is for entertainment purposes only. We are not responsible for anything that happens once the buyer takes ownership of any of our items. You must be at least 18 years old to make purchases on this site.
Purchases made of products and/or services are done at your own risk. We are not responsible for misuse of any of the items from our store and those items/services should not be used in lieu of professional, legal, medical, financial or psychiatric advice or care.
Moondancer Originals text, photographs of items or services, logo and all listing descriptions, written experiences and testimonials, are plagiarism protected and are Copyright material. Use of any Moondancer Originals material is considered copyright infringement, and is prohibited by law without written permission from a Moondancer Originals representative.
We would like to address that we are selling metaphysical items, and as such, much of our information is received by hearsay, folklore, mythological tales, and channeled information. As such, we will not be held liable for what does/does not happen after you have purchased one of our items. Our items are clearly labeled, "No Returns Accepted" because of the nature of the business we are in. When you purchase one of our items you are fully understanding this, and taking full responsibility for yourself and your purchase. "Magick" is different for each and every person, and the results you experience are different. Each one of us on this earth experiences the world differently, the same way we experience the metaphysical differently than one another. We are passing along and re-homing many spiritual companions, passing on and delivering to you channeled messages and hearsay regarding these spirits and/or haunted items, and we are not responsible for your experiences with them after that point and we are not responsible for the "validity" of the information. We do study and research as much as possible after we have received channeled information to decide whether or not it resonates with ourselves after we have received it. We ask that you do the same. If it resonates with you, please purchase from us. If it does not, please do not purchase from us. There is no way for us to know whether or not our spirits and the information we have received is truth. We want to believe our spirits have told us and our friends the truth, but we are not "guaranteeing" any of the information we have provided. Channeled information from any source be it spirits, extra-terrestrials, or humans, is exactly as we have stated – there is no way for us to verify truth from untruth, and so we just provide the information as we have received it. This is not a place for the skeptical, as magick has never and will never work for those who do not believe in it. It is as simple as that. We feel we were called to do this job in this lifetime, and we ask that you buy from us accordingly as it resonates inside you. We are very strict about our NO RETURNS ACCEPTED policy, as well as have added this disclaimer so that you are fully aware that when you purchase from us, you are releasing us from any liability associated with your purchase, our items, and by purchasing from us, you have agreed to our policies as stated above.
txzj pxzj2837 txzj67