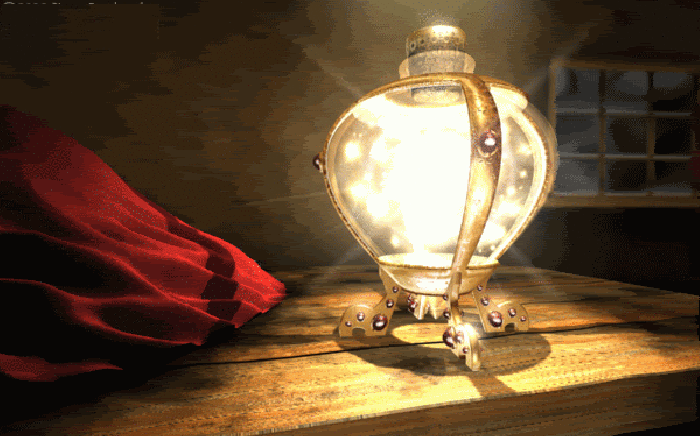 An incredible offering is being released tonight to the next intended keeper!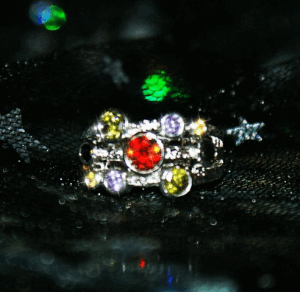 We only have 2 of these available right now, so read carefully and make your decision based on your feelings, because they won't be here long!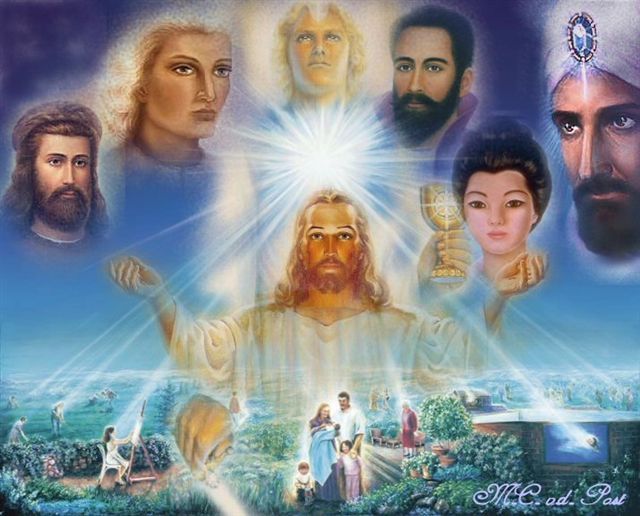 These two rings being offered have been imbued by the one and only Sri Baba Lanka III, an energetic binding of many powerful Ascended Masters! These beautiful, powerful spirits are of the highest realms of Angelic beings and spirits. They are the highest authority of the Angelic class and all other angelic spirits have looked to them for their knowledge, spiritual wisdom and guidance. These spiritually ascended angels are those that once graced us with their divine presence here on Earth, like Jesus Christ of Nazarene, The Divine Mother Mary, Guatama Buddha, Krishna, and Sri Ramakrishna, just to name a few!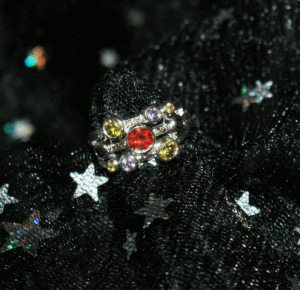 These Ascended Masters are able to come and go as spiritual beings between the dimensional realms and planes as they so choose. You can gain an incredible amount of help, assistance and spiritual growth by allowing these Ascended Masters to directly aid you. Please note, this is NOT a conjured spirit bound vessel, rather it has been energetically imbued to the Ascended Masters, so that you do not have to do any work! All you have to do is wear this ring, or carry it with you, to benefit from it's incredible power!
These Ascended Masters were people placed on our Earth to serve a purpose at one time of serving the divine light and goodness, and spreading the message of peace, love and unity. Now they have Ascended to their true divine position, and although we are not to idolize or worship them, we can definitely benefit from their direct assistance, as they would be so glad to do so!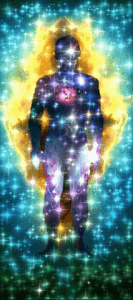 Let these Ascended Masters be your spiritual guides and teachers! Let them lead you to your intended life! Don't settle for less than your highest potential! Believing you can achieve all you wish to is 50% of the issue! The divine gifts and magickal blessings that these Angelic beings can bestow and gift you with to put your life on track are unlimited!
Blessings of spiritual growth and development, financial and wealth success, business success, relationship help, friendship, love, acceptance and more!
If you are here reading this, ask yourself why!
If you have been drawn here by an odd desire that you feel may not even be your own, that you are being pulled to continue reading, then you know that they have called you to be here right now to read this and to possibly even accept them into your life to be your guides and help!
There is an incredible shift as we humans undergo our own Ascension process. You may have noticed that you have been dealing with more struggles, financially, mentally, emotionally, etc. over the last couple of years. This is all a part of the process we are going through, as we ascend to a higher spiritual vibration. These struggles are pushing you to experience and unlock, to unleash the blockages that hold you from ascending to your higher spiritual vibration.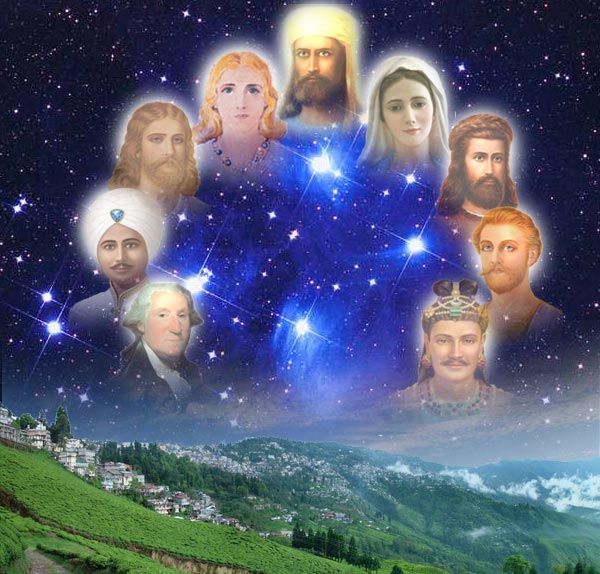 Our master conjurer and friend, Sri Baba Lanka III, was able to complete an imbuing of this ring with the energies of the Ascended Masters. All Ascended Masters. That is incredible spiritual wealth and power that will be literally at your fingertips. We only have two of these rings available at this time, and they are sized 6 and 7. The energetic link that was created between the Ascended Masters and this ring will allow no other spiritual entities to pass through it. It is closed and only for the Ascended Masters who operate at the highest spiritual vibration. The ease of use this magick energy imbued ring creates will allow the Ascended Masters to reach you, connect with you and assist you, without you EVEN HAVING TO ASK! You literally only have to keep the ring with you or wear it! You NEVER have to do a summoning, invoking or bonding process. It has all been completed in the work this ring has undergone!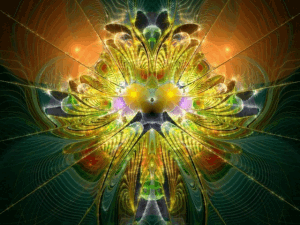 The ring is incredibly beautiful, sparkling in the light and a very pretty design. A very special ring, both literally and metaphysically, and for a very special person! You be the determinant of whether that person is you! If you feel drawn here, if you read all the way to the end of this listing, then you already know what the answer is. Please don't wait until it's too late. We have asked our friend to imbue more rings or other items to the Ascended Masters, as we fear these will be gone quickly, but he is incredibly busy with his work and other clients we have that have requested custom spirit conjurations, and we are unsure as to when he will be able to complete more of these for us! Don't wait until it's too late!
If you would like to review several Ascended Masters to see how they can help you, just read below!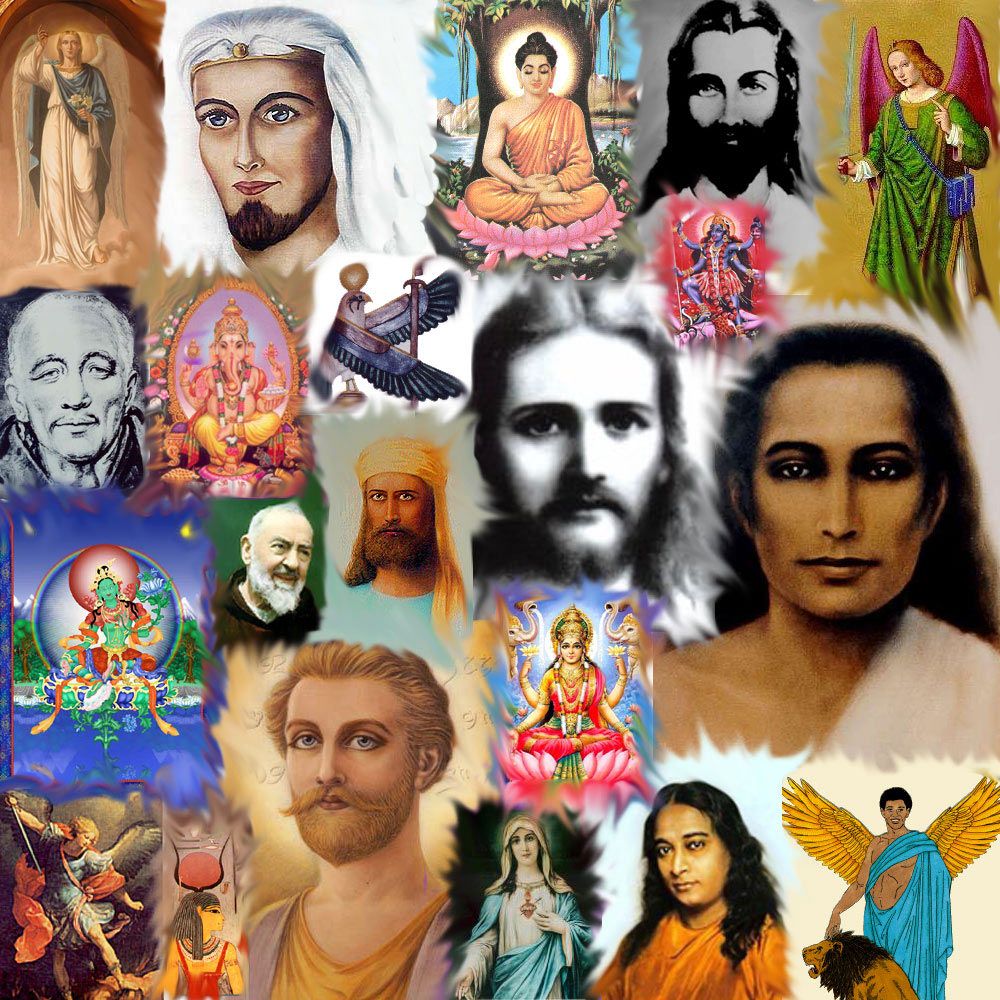 A List of the Ascended Masters List
Words from the Masters
"If with every breathe the sun rises and sets, then in that moment Be"- Hilarion
"Let your actions be ruled by your heart, not by your mind" – Lakshmi
"Living in the heart, time ceases, and you begin to live each breathe as the gift it is." - Hilarion
"Things don't happen to you... they happen for you" - Isis
This is a list of the Ascended Masters, Cosmic Masters, Deva, Elohim and Archangels in Alphabetical order. Those who have the term god or goddess with their name are Cosmic Masters, and have attained god consciousness. The list is by no means complete, as these are only some of those who are choosing to work closest with the Earth at this time and so are in our awareness. There are also a vast number of Masters working on other paths.
Afra- Patron of Africa.
Akshobhya – a Dhyani Buddha.
Aloha – Feminine Elohim of the 6th Ray – her twin flame is Peace.
Alpha – the highest manifestation of the god energy in the Central Sun, his twin is Omega.
Amaryllis – goddess of Spring.
Amaterasu – Japanese goddess of the Sun.
Amazonia – the feminine Elohim of the first ray.
Amen Bey – he works closely with Serapis Bey. He is here to help with the inner Being. We have internal conflict, internal barriers, past life bonds, vows made which limit us. These are so part of our being we no longer notice them. He is here to help us remove our unseen limitations. For when these are released we come more into our power.
Amerissis – goddess of Light.
Amethyst – also known as Holy Amethyst is Archeia of the 7th Ray.
Amitabha - a Dhyani Buddha.
Amoghasigghi - a Dhyani Buddha.
Amora – the feminine Elohim of the 3rd Ray.
Anubis - egyptian god of the underworld
Apollo – Elohim of the 2nd ray and twin flame of Lumina, they are guardians of the Cosmic Christ Consciousness.
Arcturus – Elohim of the 7th ray along with his twin flame Victoria.
Ariel – feminine Archangel.
Ashtar - Intergalactic Ascended Master
Astarte (Ishtar)
Astrea – feminine Elohim of the 4th Ray.
Aurora – archeia of the 6th Ray with her Twin flame Archangel Uriel.
Babaji – Babaji, known to us via Paramahansa Yogananda's books, is an Un-ascended Master. He chose to stay on earth with a physical body, till all of humanity ascended. This is a service of great value as his presence anchors the Light of the higher planes into the earth.
Bethel - a second ray Master - his heart radiates with love for all
Brahma – is part of the Hindu trinity, of Brahman, Vishnu and Shiva. Brahma is the creator aspect.
Casimir Poiseidon – an old Ascended Master from South America.
Cassiopea – Elohim of the Central Sun.
Celeste – a Devic Angel of the Ascended Hosts.
Cha Ara – a Fifth Ray Master.
Chamuel – the Archangel of the third ray, he is a manifestation of Divine Love.
Chananda – Chief of the Indian council of the Great White Brotherhood.
Charity – the Archeia of the Third ray.
Charity – A cosmic Being.
Christine – Archeia of the 2nd ray.
Confucius – a 2nd ray Master.
Cuzco – Emissary of the god Surya.
Cyclopea – masculine Elohim of the 5th ray for truth, healing and knowledge.
Deva of Light – A Cosmic Being.
Deva of the Central Sun – a Cosmic Being.
Deva of the 7th Ray - A cosmic Being
Dom Ignacio – best known as the Ascended Master working with John of God in Brazil.
Elijah – the prophet, as mentioned in the Bible. He returned to earth as John, the Baptist though he was already an Ascended Master.
El Morya – Chohan of the 1st ray.
Enoch - priest of the Sacred fire.
Eriel – a Chinese Ascended Master.
Ernon – an Atlantean ruler, the Rai of Suern.
Eros – a Cosmic Master – also known as the god of Love.
Faith – Archeia of the first ray, and twin flame of Archangel Michael.
Faith – a Cosmic Master.
Fortuna – the goddess of supply.
Freya - Norse goddess of Love, Beauty, War, Magic and Wisdom
Gabriel – Archangel of the fourth ray.
Ganesh - a Cosmic master and Hindu god.
Gautama Buddha – Lord of the World.
Harmony – a Cosmic Master.
Hathor – an Egyptian Great Mother goddess.
Helios – god of the Central Sun.
Hercules – Elohim of the 1st ray.
Heros – Elohim of the 3rd ray.
Hilarion – Chohan of the 5th ray.
Hine-nui-te-po - Maori goddess of the underworld
Hope – Archaeia of the fourth ray.
Hope – a Cosmic Master.
Horus
Inanna - sumerian goddess of love and war
Ishtar (Astarte)
Isis – an Egyptian goddess.
Jesus
John, the Baptist – he became an Ascended Master in his life as Elijah, the prophet.
John, the Beloved
Jophiel – Archangel of the 2nd Ray.
Krishna – a Cosmic Master.
Kristine - a new Lady Master
Kuthumi – the World Teacher and a master of the 2nd Ray.
Kuan Yin – goddess of Mercy – not to be confused with White Tara. Many think they are the same Being, but their energies are very different.
Lakshmi – goddess of Prosperity. She is a 6th ray Cosmic Master. Her aura blends from deep rose out to gold.
Lao Tze – a Chinese Ascended Master of the 2nd Ray.
Lord Lanto – Lord Lanto is Chohan of the 2nd Ray.
Lord Ling (Moses)– Lord Ling a Chinese Ascended Master was previously Moses.
Lumina – the Feminine Elohim of the 2nd Ray with her twin flame Apollo.
Kali
Kuan-ti
Ma'at – Egyptian goddess of balance.
Maha Chohan – Chohan of all the 8th ray.
Mahakala – a Buddhist protector deity.
Maitreya – the Cosmic Christ and planetary Buddha.
Manjushri – Boddhisattva of Wisdom.
Mary Magdalene – a newly Ascended Master.
Mother Mary – as the mother of Jesus she was already an Ascended Master having attained her Ascension in a previous life.
Melchizedek – an Ascended Master of the 7th Ray.
Mercury - a 2nd ray Master - a greek god - also known as the Roman god Hermes.
Meta – an Ascended Master of the 5th Ray.
Michael – Archangel of the 1st Ray.
Milarepa – a Tibetan Ascended Master.
Moses (Lord Ling)
Nada – Lady Nada is Chohan of the 6th Ray, she works to heal the inner child within us all.
Ninguerre - one of 3 Tibetan creator goddesses
Omega - the highest manifestation of the goddess energy in the Central Sun, her twin is Alpha.
Omri-Tas – a cosmic Master of the Violet Flame.
Osiris – the Egyptian god of the afterlife.
Pallas Athena – the goddess of Truth.
Paul, the Venetian – Chohan of the 3rd Ray.
Pavarti
Peace – masculine Elohim of the 6th ray.
Peace – goddess of Peace.
Portia – Lady Ascended Master of the 6th Ray for Justice.
Purity – masculine Elohim of the 4th Ray.
Purity – goddess of Purity.
Ra-mun – also spelt Ra-mu – an ascended Master of the 7th ray and previous Chohan of the 7th Ray.
Raphael – Archangel of the 5th Ray.
Ratnasambhava – a Dhyani Buddha.
St Germain – Chohan of the 7th ray.
Saint John the Baptist
Sanam Kumara – A cosmic Master – he is so vast he has to manifest a body for the Ascended Masters to see him.
Sanat Kumara – Lord of the World and the Ancient of Days.
Sarasvati
Serapis Bey – Chohan of the 4th Ray.
Shiva
Susan'oo - Japanese god of summer storms
Thomas Merton - one of the newest Masters
Tsukuyomi - a 2nd ray master and a japanese god
Uriel – Archangel of the 6th Ray.
Uzziel – Archangel of the 8th Ray.
Vairochana – a Dyani Buddha.
Vajrakilaya – a Buddhist deity who has attained diamond consciousness.
Vesta – goddess of the home.
Victoria - feminine Elohim of the 7th Ray.
Virginia – feminine Elohim of the 5th ray for truth, healing and knowledge.
Vishnu
Vwymus- a higher aspect of Sanat Kumara
White Tara – goddess of Compassion and an 8th ray Master.
Zadkiel – Archangel of the 7th Ray.

If you would like to read more about the Ascended Masters, please see this site http://www.alphaimaging.co.nz/themasters.htm
Moondancer Originals only accepts PayPal for ease of use, safety, and security reasons. Please make all payments within 3 business days of committing to purchase an item. If you have an extraordinary circumstance please message us to let us know what is going on, and when you will be able to purchase the item, and each case will be looked into on an individual basis. If we do not allow you to extend the payment deadline, please understand that it is not personal, rather just trying to efficiently run our business. Please note that we do have to wait for some payments to clear before sending out.
Only bid if you are seriously intending to make this purchase. Due to the high number of non-paying bidders, we do have to restrict bidding to those who have an account that is currently in compliance with bidding and purchasing policies. It is nothing personal, and if you are not allowed to purchase, please work to get your account back into compliance and then come shop with us once more!
If you do not pay for your item within the payment deadline, we will send you one reminder, and then we will open a non-payment case against your account and leave you negative feedback. We try to avoid leaving negative feedback at all costs, as this will seriously hinder your ability to purchase other items down the road from other sellers, but we will be forced to initiate this process should you choose not to pay for items you have committed to buying in an attempt to help all sellers lessen the rapidly growing non-payment issue and protect our businesses.
We ship to the USA and Internationally. We do not ship on holidays or weekends. Please keep in mind that all payments must clear before we are able to send your item out. We will mark the item as shipped within the transaction, so please be checking your account for updates. We cannot track packages once they leave the United States. This means that for International orders, although we can track when the package leaves and when it arrives in your country, we do not receive details on the custom status, etc. In the event that customs requires you to pay them additional fees, you understand that you are responsible for those fees. Although this does not happen often, every once in a while a countries customs office requests an additional fee from the recipient and it is just something we feel we need to address here.
We do not accept returns or give refunds. We try to never make mistakes on our shipments, but if for some reason we have sent you an incorrect item, please let us know right away so that we may correct that error.
Please feel free to email us at anytime regarding questions you have about our items, or advice you need about purchasing an item, etc. Please understand that we try to respond to all messages we receive within 48 hours, but we do receive a high volume of emails and try to respond to them in the order in which they have been received.
We tend not to respond to messages on holidays or weekends, but occasionally we have found ourselves so committed to our work that we have worked through the weekend responding to messages and helping our customers. This just depends on our work load, so please do not be offended if you should not receive a response until the following business day.
txzj pxzj1277 txzj67