Description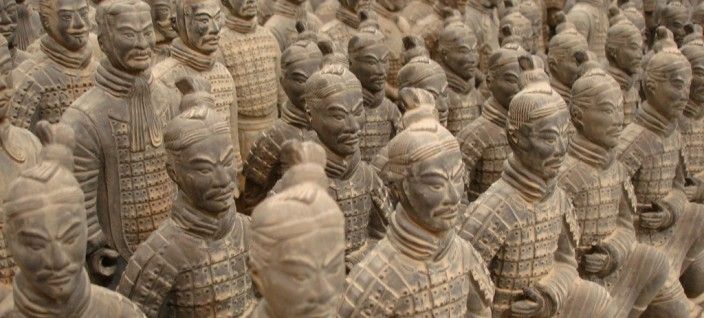 Protection against demons, foes, and jealous ones!
We present to you this incredible opportunity up for your most serious consideration!
Many years ago we were able to contact and bind ONE Han Dynasty Jinn and hoped we would be so fortunate as to be able to contact more from the Han Dynasty. We are incredibly happy to Sri, our friend and conjurer, who was able to accomplish our goal of getting more of these incredible spirits to offer to our friends and clients!
We have received around 4 of these spirits that Sri was so kind to bind openly for us. Each one will have a slightly different statue, so the one you see pictured IS the one you will be receiving, and we will change the photo as each of them is rehomed to a new spirit master. All of the statues came directly from Sri's personal collection in Norway, and they are old and aged in a variety of ways. They are NOT free of perfections, nor does this jinn inhabiting them want them to be, so we recommend moderate cleaning, but not disrupting their natural aged look. The jinn bound relate deeply to their vessels, which is why when Sri found them years ago, he kept them in case he was ever able to make contact again with another Han Dynasty spirit.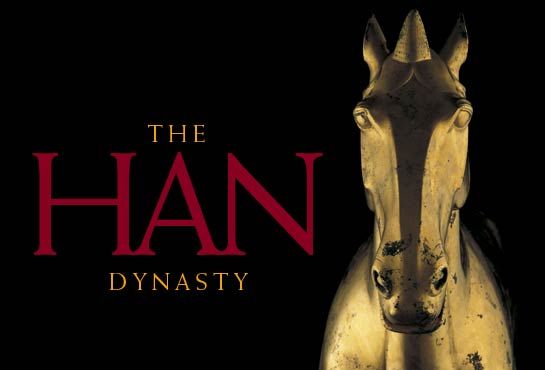 The Han Dynasty, existed MANY years ago, in what exists today as parts of China and Vietnam. At that time, there had been a great Civil war fought on China's soil, and the Han Dynasty took over control of the region/empire.
A brief summary of the History of the Han Dynasty, will be provided here by Dynasties of Asia website -
The Han empire began in 206 B.C. when rebel leader named Liu Bang defeated the Qin army, and as a result, he overtook the throne as Emperor Gaozu. The end of the Qin was part of a larger rebellion that began after the First Emperor's death. The tyranny of Qin's leaders and their Legalist standings were no longer being tolerated by its people. According to traditional Chinese history, the Han amended its form of governing to include a doctrine of Confucian principles, which stressed unity of father/son/family, and the worship of its ancestors. In effect, the Han was noted for its expanding of national territory and for promoting its literature and arts.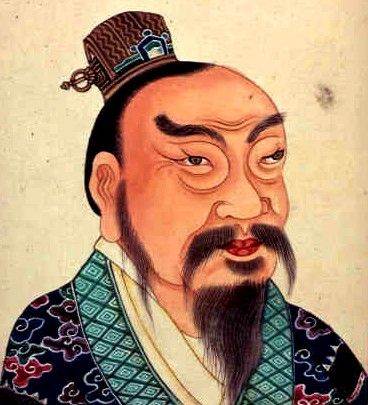 The Han, under one of its many rulers, Wu Ti (140 87 B.C.) succeeded to unify China by expanding its military prowess across the borders of other regions of Asia, diminishing the powers of imperial nobility. Eventually, Wu Ti moved the capital from Xi'an to Luoyang in the east, forging an era called the Eastern Han.
However, there are records to indicate that there were two Han Dynasties, each being repudiated by the other Han descendents. The Early Han (Western) dates 207 - 25 AD, and history books suggest that at the demise of the ruler Yuan Ti (in 32 B.C.?), his widow used her influence to appoint family members, and eventually a nephew, Wang Mang was made emperor, forming the Xin (New Dynasty?). However, that was short-lived (22 AD), when Mang was killed in an uprising, to be succeeded by Kuang-wu Ti in 23 AD, forging the the second Han era called Later Han Restoration (Eastern) from AD 23 -220.

Confucius theory became part of the Legalist form of governing. For example, administrators and other students were educated through a newly established Imperial Academy, where students were to study a variety of Confucian classics, and other courses to end in an examination. If the student passed the exam, he was appointed to a governing post. If the student had failed the exam, he was likely beheaded. This course of exams became known as the start of the civil service examination system.
Wealthy families began to advance in education, and to a degree, became historians in their own right...with the creation of an encyclopedia and other works. With the support of Wu Ti, A well-known historian, Sima Qian, created the first great work, called the Historical Records, that would become a standard model for the next 2,000 years.
During the Han, a trade route called the Silk Road was built to expand trade between China and the Roman Empire. The Silk Road actually consisted of more than one possible route through the mountains that the traders followed. Agriculture grew with the development of better tools. Harvesting silkworms and weaving silk for trade was important to the Han's economy. Additionally iron and salt were big commodities during this era. This helped create a mass of wealth among traders, eventually forming a surplus system, however, it failed shortly after its was instituted.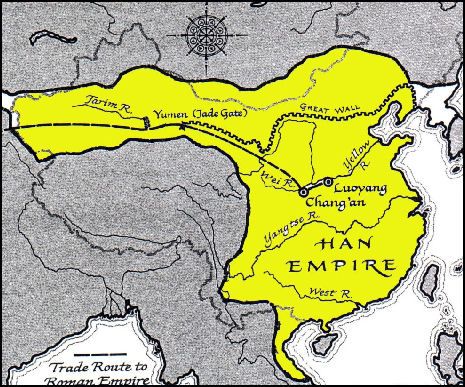 The second Han Dynasty had much success with their foreign policy. Part of this success was due more to luck than to anything the Han did. The Hsiung nu who had previously been one of the most dangerous enemies of the Chinese were defeated by the Hsien-pi and the Wu-huan. Half of the Hsiung nu moved south, and became part of the Chinese empire. The Hsiung nu appeared to be trying to reunite and form a large empire comprising all of Turkestan. Thus, in 73 A.D. the Chinese began a campaign in Turkestan. The whole of Turkestan was quickly conquered which would have ensured a trading monopoly, however, the emperor Ming Ti died and Chang Ti became emperor. He favored an isolationist policy so that much of what was gained in Turkestan was now lost. Pan Ch'ao, the deputy commander who had led the invasion, stayed in Turkestan to try and hold onto what had been won, and eventually in 89 A.D. a new emperor came to power with a renewed interest in holding Turkestan. Despite this military success, economic and political struggles arose within China. Internal struggles for power taxed the peasants, until in 184 A.D. when another peasant uprising occurred. This movement was begun by the Yellow Turbans. This uprising served to unite the factions who had previously been fighting one another because they needed to unite to defeat the Yellow Turbans. Despite conquering them, China did not return to a united state. Rather, three kingdoms emerged and the Han dynasty came to an end.
The purpose of explaining the Han Dynasty to you was because we want you to be familiar with the life this jinn led so many years ago, his relative age, and experience.
Of course, he comes with many gifts and talents, some possessed by many jinn, and some gifts that he alone has mastered during his days.
First, he is an excellent protection spirit. Honestly you probably could not have a more loyal companion or ally on your side.
He wants his next master to understand the consequences of his or her actions. That is quite important to him.
He told us of many battles, in a time when he was serving the emperor Han Chengdi, and the many riches he had afforded to gift him with, all of which he greedily spent, much to the demise of the people at the time.
Up for your consideration, is a male jinni of the Marid Royal Phylum.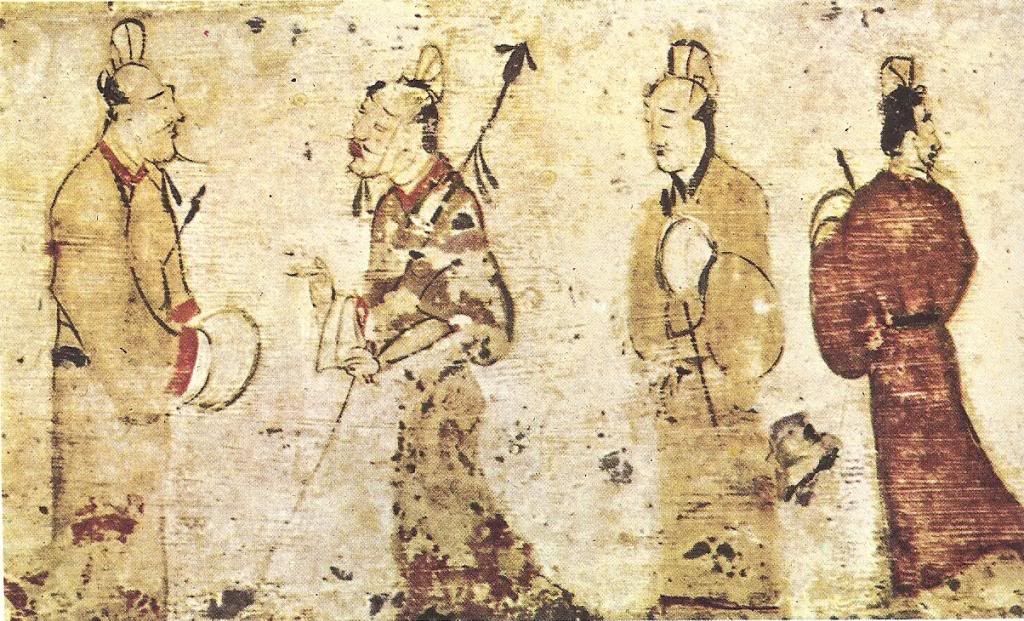 He, like the last jinn of this dynasty we rehomed, is also hoping that he gets a good master, with clean positive intentions. He will not work magick to hurt another person or spirit. The jinn of this time period lived in an area of much loss, greed, suffering of people. It was an endless life of fight. They no longer wish to serve those who are putting others through such horrid ordeals. They would like someone hard working, and kind.
Looking for a master who is okay with spiritual development, as the spirit would like to psychically train his master to see the paranormal and communicate better.
Jinn of the Han Dynasty have great skills in mastering telepathy and psychic enhancement, generating luck and financial success for his master, strength and endurance training both mentally and physically, giving his spirit increased energy physically and psychically, and protecting his spirit from attacks on the psyche and to his personal body from others and from demons or curses sent with ill intentions.
These jinn will have your back ten fold.
The possibilities are endless when you adopt a jinn of the Han Dynasty.
An evocation ceremony will be necessary to contact the spirit by name, summon and start bonding with him.
Instructions will be sent to his new master by email.
Blessings! Rebecca and Family
As always, please check out our many testimonials located on our website!
Here are a few of them!
Dear Rebecca, 
Thank you so much again for the wonderful help you have given me regarding the situation with my jinn prince I purchased from another seller. I am so pleased to say that with the new offerings you recommended he has become much happier, and granted me a wish which was to keep my house. I hadn't paid on my house for over a year, and really worried, as I had lost a bunch of my income through my employer downsizing. I was lucky to still be employed, BUT, I was no longer able to pay the mortgage! Now, my prince has blessed me incredibly!!!!!! Just last month, after giving him the new offerings, I received a letter in the mail that was the bank offering to work a deal with me! I have contacted them and all looks well! I am in the trial period and soon it will be a permanent thing!!!! I am soooo happy and I feel you have blessed my life, with your help!! Love, XXXX, New Jersey, USA

Hi MO Fam ---
I am SOOOO excited to have my new jinniyah with me! I heard her whispering with my other spirits last night when I situated her with them and headed to bed!!! I think she loves it here and I can't wait to see what she can do for me! I Love you guys! XXXXX, Colorado, USA

Hi ya Rebecca and family! I wanted to write yas a quick note to let yas know that I did the invocation ritual last evening and was able to actually sense the tribes powerful energy around me! In fact, what's even more cool is that I had my EMF meter with me and was able to get a reading from it that showed there was activity while I was calling them up! That's some real powerful stuff yas got and I so happy to be able to have my own tribe working with me now!! Later write yas again! XXXX, Missouri, USA


Rebecca, I was not such a believer at first because I was worried that the magick wouldn't work for me. I was so wrong. I am forever grateful, and my family is as well!

Love, Ron *******, TX


If more people knew about magick and what it could do for you, this world would be a better place. Thanks for sharing the secret with me, my life is better because of you, and my spirit friends. Xoxo Dallas ***, MO


Becca,
There was definitely something different in the air in my home already the day my spirit tribe arrived at my door. Things have been on their way up for me ever since. Their vessel brings me pure delight, and I literally cannot wait for what the future holds. Blessed Be. Emily ********, CO

Hi Moondancer Originals, I need to share with you the difference in my life since your spirits entered my home and life. At first, I got the spirits in the mail, and made their vessel a beautiful home in my living room looking out into my garden. I felt all warm and tingly when I looked at the vessel sitting there and I knew they loved it. Then my granddaughter called me and said she'd been accepted into a college very close to me. I couldn't have been more happy, because now she has come to live with me, and yet the spirits gifted me again when I found out that I was getting a raise at work. I have had your spirit family for just one year now, and they don't cease to amaze me with the little things they do to cheer me up when I am having just an ordinary day! Love you guys, thanks for spreading magick to us! Delores *****, IL

Rebecca,

You are a beautiful soul. From knowing you just 3 years, my life has transformed because you have shown me that it was possible, when I did not think it was. Magick like this should be available to everyone, and thankfully there are people like you out there to share it. Continue doing what you do, and I will continue telling people to seek you out! Happy Holiday, Renada *********, UK

Rebecca,

I think you magick is sooooo powerful that someone is going to make it illegal. Good thing I found out about it before the Illuminati makes it illegal. Thanks for being you!

Jake O., CT

Thanks for finally being real. I have bought tons of other "fake" crap on the internet and never had results. I buy something from you, a spell cast ring, and it's like suddenly I have a new respect for the craft. You are the real deal. For all others out there, buy from this girl, she is full of knowledge, but her items really work. I bought a spell ring for rekindling love, and literally a week later I made a date with my high school sweetheart. It's the magick, and it gave me the guts to go for it. 

Daniel *******, FL

Rebecca, 

I've had my new spirit tribe for about 6 months now, and I just realized I had not had the chance to tell you all is well. I had them maybe one month, and I had already noticed different things in my house. I was sitting in my office, and one of my gemstones threw itself right off my desk. I totally knew they wanted that one, so I set it next to the vessel. Then, they must have been thanking me because the next day I had this sudden urge to buy a scratch off, which I NEVER do, and I won $500. About a month later at work I received a promotion that was $7,000 more yearly. I KNOW in my heart that my spirits have helped me in SOOO many ways, and I just finished paying off 2 of my credit cards I was in debt with thanks the raise I got at work, and sold 2 art paintings I had made for $1200. I'm over the moon with my spirits and I hope they stay with me forever. Thanks a bunch! Val R., OR
Payment
Moondancer Originals only accepts PayPal for ease of use, safety, and security reasons. Please make all payments within 3 business days of committing to purchase an item. If you have an extraordinary circumstance please message us to let us know what is going on, and when you will be able to purchase the item, and each case will be looked into on an individual basis. If we do not allow you to extend the payment deadline, please understand that it is not personal, rather just trying to efficiently run our business. Please note that we do have to wait for some payments to clear before sending out.

Only bid if you are seriously intending to make this purchase. Due to the high number of non-paying bidders, we do have to restrict bidding to those who have an account that is currently in compliance with bidding and purchasing policies. It is nothing personal, and if you are not allowed to purchase, please work to get your account back into compliance and then come shop with us once more!

If you do not pay for your item within the payment deadline, we will send you one reminder, and then we will open a non-payment case against your account and leave you negative feedback. We try to avoid leaving negative feedback at all costs, as this will seriously hinder your ability to purchase other items down the road from other sellers, but we will be forced to initiate this process should you choose not to pay for items you have committed to buying in an attempt to help all sellers lessen the rapidly growing non-payment issue and protect our businesses.
Shipping
We ship to the USA and Internationally. We do not ship on holidays or weekends. Please keep in mind that all payments must clear before we are able to send your item out. We will mark the item as shipped within the transaction, so please be checking your account for updates.
Due to the nature of our business, we do not accept returns or give refunds. We try to never make mistakes on our shipments, but if for some reason we have sent you an incorrect item, please let us know right away so that we may correct that error.
Paranormal experiences occur in different ways and take different forms. We take a lot of pride in what we offer in our store. This is our life and we love what we do. We have been involved in the metaphysical field for many years, and we have established many great connections and relationships through our work that enable us to offer items from all over the world to you.
Please feel free to email us at anytime regarding questions you have about our items, or advice you need about purchasing an item, etc. Please understand that we try to respond to all messages we receive within 48 hours, but we do receive a high volume of emails and try to respond to them in the order in which they have been received.
We tend not to respond to messages on holidays or weekends, but occasionally we have found ourselves so committed to our work that we have worked through the weekend responding to messages and helping our customers. This just depends on our work load, so please do not be offended if you should not receive a response until the following business day.
We are very passionate about our work. Please let us know how our items have changed your life. Feel free to message us and give us feedback down the road so we can add it to our client testimonials, and more importantly, so we can continue to positively affect the lives of our clients.

As per Legal requirements: We are required by law to state that anything we sell is for entertainment purposes only. We are not responsible for anything that happens once the buyer takes ownership of any of our items. You must be at least 18 years old to make purchases on this site.
Purchases made of products and/or services are done at your own risk. We are not responsible for misuse of any of the items from our store and those items/services should not be used in lieu of professional, legal, medical, financial or psychiatric advice or care.
Moondancer Originals text, photographs of items or services, logo and all listing descriptions, written experiences and testimonials, are plagiarism protected and are Copyright material. Use of any Moondancer Originals material is considered copyright infringement, and is prohibited by law without written permission from a Moondancer Originals representative.
We would like to address that we are selling metaphysical items, and as such, much of our information is received by hearsay, folklore, mythological tales, and channeled information. As such, we will not be held liable for what does/does not happen after you have purchased one of our items. Our items are clearly labeled, "No Returns Accepted" because of the nature of the business we are in. When you purchase one of our items you are fully understanding this, and taking full responsibility for yourself and your purchase. "Magick" is different for each and every person, and the results you experience are different. Each one of us on this earth experiences the world differently, the same way we experience the metaphysical differently than one another. We are passing along and re-homing many spiritual companions, passing on and delivering to you channeled messages and hearsay regarding these spirits and/or haunted items, and we are not responsible for your experiences with them after that point and we are not responsible for the "validity" of the information. We do study and research as much as possible after we have received channeled information to decide whether or not it resonates with ourselves after we have received it. We ask that you do the same. If it resonates with you, please purchase from us. If it does not, please do not purchase from us. There is no way for us to know whether or not our spirits and the information we have received is truth. We want to believe our spirits have told us and our friends the truth, but we are not "guaranteeing" any of the information we have provided. Channeled information from any source be it spirits, extra-terrestrials, or humans, is exactly as we have stated – there is no way for us to verify truth from untruth, and so we just provide the information as we have received it. This is not a place for the skeptical, as magick has never and will never work for those who do not believe in it. It is as simple as that. We feel we were called to do this job in this lifetime, and we ask that you buy from us accordingly as it resonates inside you. We are very strict about our NO RETURNS ACCEPTED policy, as well as have added this disclaimer so that you are fully aware that when you purchase from us, you are releasing us from any liability associated with your purchase, our items, and by purchasing from us, you have agreed to our policies as stated above.
','hspace':null,'vspace':null,'align':null,'bgcolor':null}" alt="" />
txzj pxzj2834 txzj67