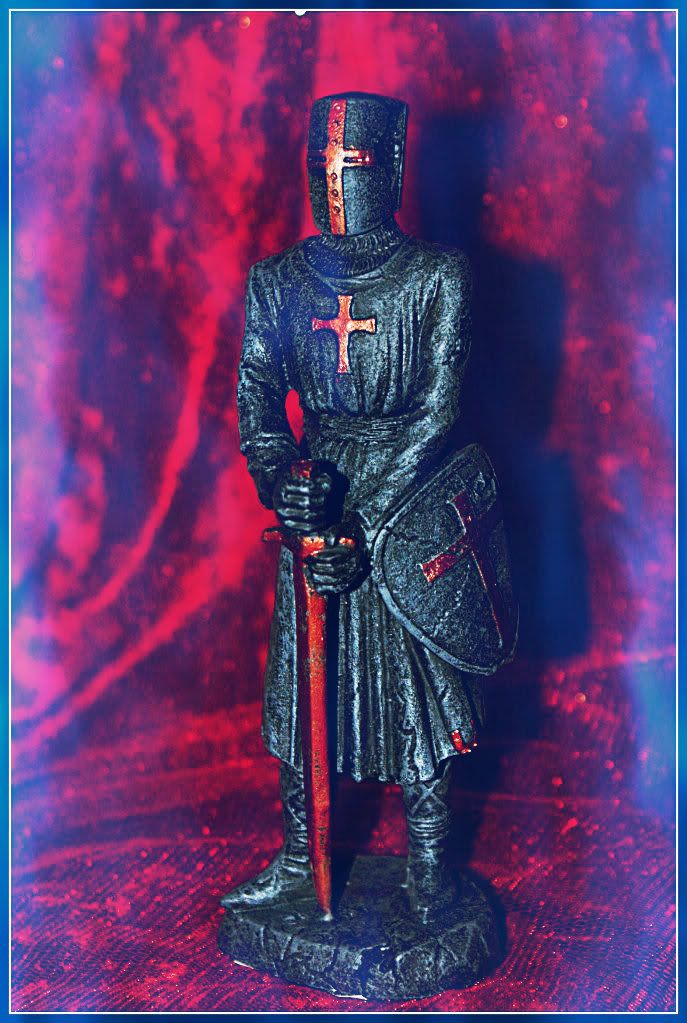 SECRETS OF THE KNIGHTS TEMPLAR - MARID ROYAL PHYLUM MALE JINN DJINN GENIE APPROXIMATELY 4400 YEARS OLD, CLAIMS TO HAVE SERVED THE ORDER OF THE KNIGHTS TEMPLAR DURING THEIR TIME AND THEIR FAMILIES.

ANCIENT SECRETS REVEALED
HOW TANGLED THE WEBS THEY WEAVE
The Truth Will Set You Free From Your Burdens...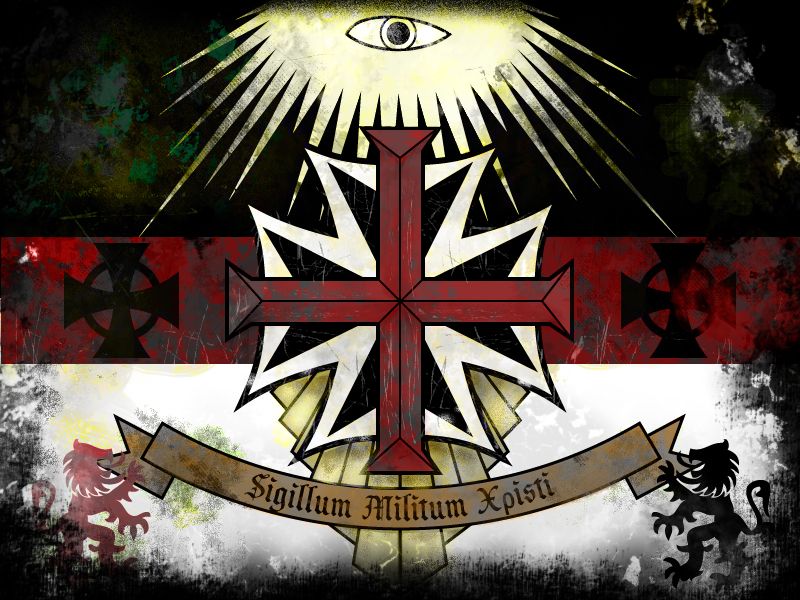 "The Knights Templar are probably one of the most fascinating and mysterious secret societies of all - not only because of their hidden and seemingly bizarre actions, but also because they seem to contradictory in nature. For example, they were brutal in warfare, giving no mercy and expecting none, but they were also seen as highly religious and pious. And while they became rather astute in matters of finance and accumulated great wealth, the templars felt that their greatest treasure could never be measured in worldly goods. " - Sylvia Browne, Author
A more rare, most one of a kind spirit is being offered today! This spirit was conjured for us by our great and very talented friend, Sri Baba Lanka III, from Norway. We have asked him recently to focus on particular societies and try to use his spiritual companions to locate and find for us some that would be willing, or have already been wanting to serve new human masters! He has outdone us again by being able to fulfill our hopes, and even gone beyond our wildest expectations in his communication with them!
This statue, as you can see in the picture, was the vessel of choice for this spirit, as he wanted to pay tribute to his previous masters, the Elite Secret Society, the Knights Templar!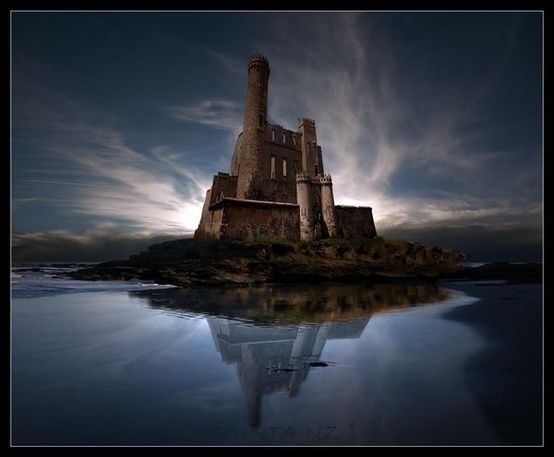 Sri Baba Lanka III, is an incredible expert at conjuring some of the most potent and influential genies that are gracing our realm with their presence. For years he has worked to perfect his communication, channeling, meditating and conjuring to the point where he is able to summon some of the most high and persuade them to take on new masters! He has successfully summoned many genies that belonged to Illuminati Families, Freemasons, Elite Secret Society genies, and those of International leaders and royalty! We are so proud to be able to offer them to our wonderful clients and now on our eBay store as well! There are many out there who can successfully summon, conjure and bind jinn. However, there are only a few that can summon the highest caliber and most historical of jinn. Sri Baba Lanka III from Norway is one of those few. We are proud to have him as one of our companions and friends working in the light of the good.
The first thing that you must know is that it does not happen by any coincidence that you are reading this. You are here only because you were meant to be here. This spirit has come to us from Sri Baba Lanka III who is a longtime friend of ours and is currently living near Norway. He has lived many places in his lifetime, and we are fortunate to be in constant communication with him. He is not only an expert conjurer, but has spent a good share of his life researching the "Djinn" and has had many experiences with them that he has personally shared with us. He has travelled to the caves where they are residing, he has meditated to their dimension and actually has been shown their dimensional existence by one of his spiritual guides who happens to be a jinn. He has been blessed with an incredible abundance of information about this spiritual class, and has even been able to successfully channel their messages on several occasions.
Although he has studied and is a firm believer in many types of spiritual entities, he is incredibly connected to the Jinn race and believes that he was meant to be here in this human body to be a testament to the Jinn's existence. There has been wide speculation in parts of the world, not in the Middle East, for they have embraced the existence and have even noted things to do with the Jinn in their Quran, but should be say, other parts of the world, have long questioned the Jinn and their existence. Our friend, Sri Baba Lanka III would like us to always provide his testament that they are real, they exist in a dimension higher than ours, the fifth and higher to be exact, and that they can and do come here to help us, some bind willingly to objects that allow them to stay and be a spiritual aid to a master or human companion, and others do in fact come in and out of our dimension to cause hindrances to the human race. He also has assured us that he does not bind any hindrance or negative jinn to items he sends to us to rehome to our clients, and that he knows these types of jinn exist and so he must always be careful, much in the same way that we are careful about who our friends and confidants are here in the human realm. We have the same issues they have. Some people are of the light and some are of the dark. We have to decipher that much in the same way as they do. However, he has told us, never have fear, as he will not send us any of the dark.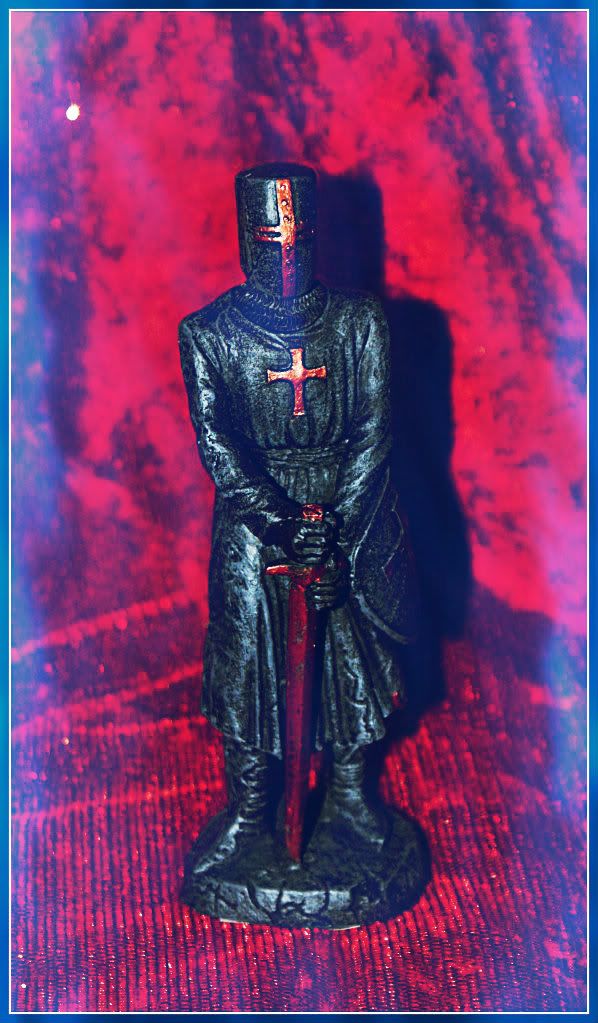 This ancient Marid royal phlyum jinn is willing to serve his next master, be it male or female, although he has never served a female master, he is willing to do so, by granting multiple wishes, bringing protection and spiritual harmony/psychic development to their next master!
Spiritual companions, such as this jinn, are very beneficial to humanity, and are willing to help in whatever capacities their masters need. They can help with financial matters, matters of the heart, relationship issues, law and legal issues, luck, psychic development, and more!
Some of History's most important, persuasive, manipulative and powerful men were members of the Templar Knights and the Illuminati Freemason. They have shaped our world with their abilities in many different ways! You have the opportunity today to receive the same powerful assistance that they once used! Many Illuminati and Freemason members are well aware of the powers that can be had by way of spiritual companions, and NOW, you can use the same!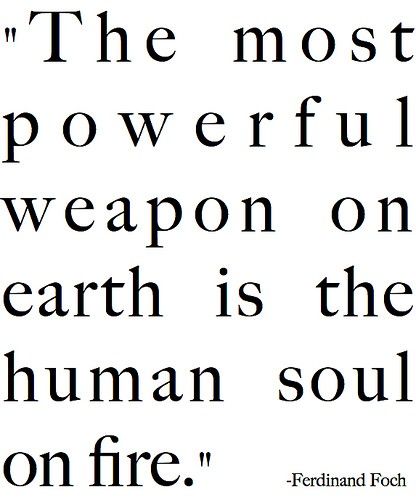 The Knights Templar were also known by the name of the Order of the Temple. It was eventually shortened to the Templars instead. They were used by the Catholic Church and were a favored charity group, growing to large numbers of members. With the influence and favor won by having the Catholic Church on their side, the Knights Templar became wealthy land and business owners as well. Their members have influenced even the banking system we use today! They went into battles first, were heavily armored, and were known to be ruthless and strong skilled machines! Their main, and first, order was located right in Jerusalem, on Temple Mount. It has been referred to in history as the Temple of Solomon.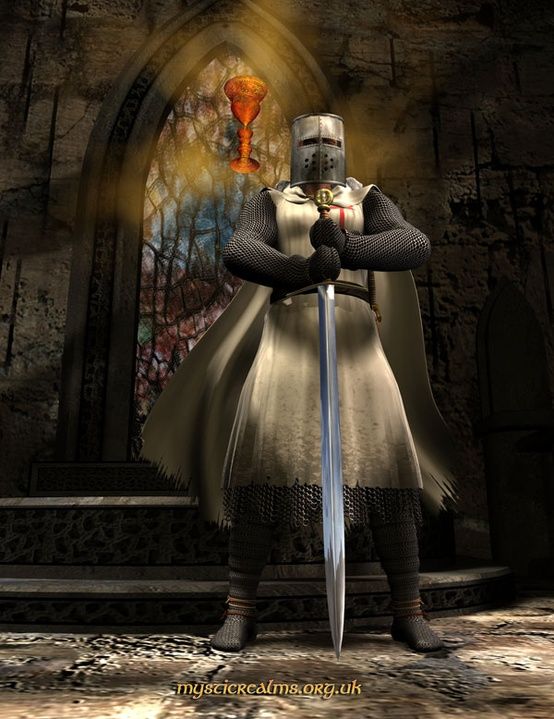 There are no secrets, no coincidence that members of the Illuminati, Secret Society members, Freemasonry Members, and other influentials in our world have ties that date back to these groups. When you associate with this company, you are let into the secrets that influence the world, run the world, and ultimately, dictate our everyday lives. The secret has been slipping out though, to those of us who are blessed enough by our spiritual guides, to include us and let us know that the key lies in the companionship that COULD NOT be seen. Their spiritual companions helped them become who they were! Now you too can be let in on that secret!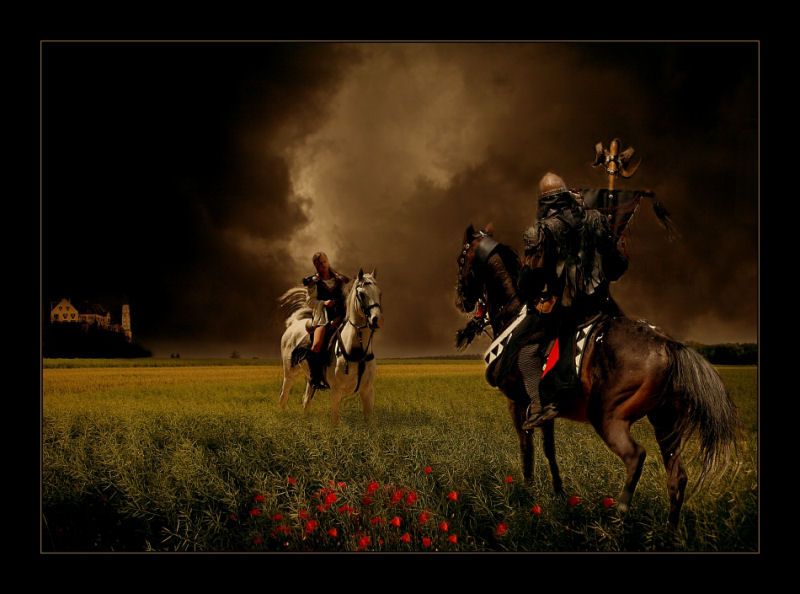 After having served the Order of the Knights Templar, this spirit went on to serve members of their outbranching families and served as overall protection for all of the members of that family tree. However, he has not really served a specific master for the last decade or so, and he feels, like so many of the others, that the time is now, to help humanity. Owning a piece this powerful, and mastering a spiritual companion this powerful and wise, is a very important responsibility. If you feel you are up for the task, please let them know you wish to be their next master by purchasing him. If you want to ask him to let you know, telepathically, give you a feeling or sign that he is willing to go with you, feel free to ask him to do that before you make a final decision!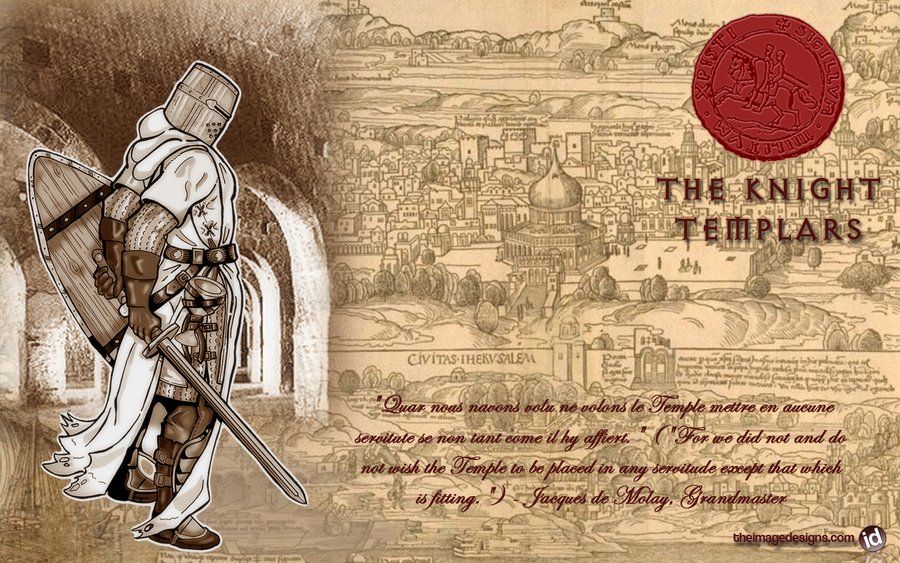 Members of the Illuminati make up the 13 wealthiest families in the World! They have produced families of Presidents, Leaders, Military Leaders, Business Owners and more! They are behind many of the decisions that are made in the world. Their power is in their secrets. Their secrets are occult rituals and magick, spiritual companions, etc. Their powers have been unsurpassed! Except, of course, by the spiritual companions that served them. Make the choice now to be their next master! They will choose to call to you, so if you feel compelled to be here, you will know why!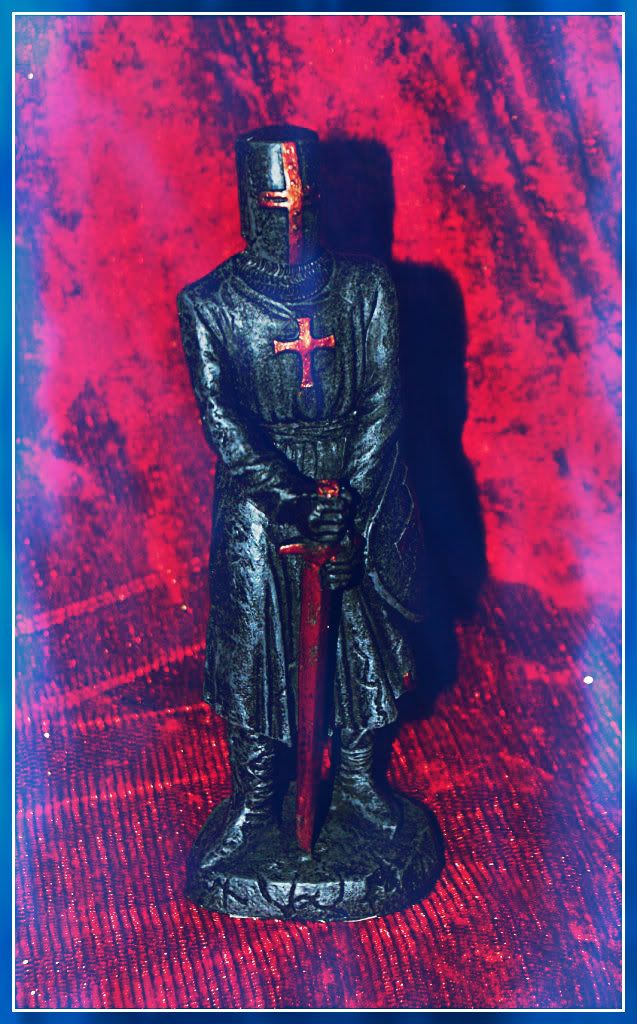 Note About Jinn Spirits:They have the powers to grant unlimited wishes, to serve you in any way you wish, to protect you and your family, and any others that you ask them to protect! They are your guardians and they will help you with your spiritual development as well! You will need to recharge this vessel by moonlight, once a month or so. You will receive his name and bonding/invoking instructions.
The statue is approximately 6 inches tall, and can be placed anywhere within your house, so long as he feels he can take part in your everyday life. He will come and go from his vessel, and will come with you during the day often to watch over you and protect you from harms way! In addition, he is also a shapeshifting spirit, so if you see a particular animal watching you from a distance, or appearing at your side, you will know it is just him!
IF YOU FEEL COMPELLED TO DO A BIT MORE RESEARCH REGARDING THE KNIGHTS TEMPLAR, SO YOU FEEL YOU CAN HAVE A TOTAL GRASP ON WHAT THAT SECRET SOCIETY WAS, BEFORE DECIDING IF YOU WOULD LIKE TO ADOPT AND BE THE NEXT MASTER OF A SPIRIT THAT WORKED DIRECTLY WITH THEM, GRANTING THEIR WISHES AND PROTECTING THEM FOR YEARS AND YEARS, YOU CAN CERTAINLY WATCH THESE VIDEOS BELOW! KNOWLEDGE IS POWER! WATCH AWAY! . . .

Thank You For Visiting Us!
Paranormal experiences occur in different ways and take different forms. We take a lot of pride in what we offer in our store. This is our life and we love what we do. We have been involved in the metaphysical field for many years, and we have established many great connections and relationships through our work that enable us to offer items from all over the world to you. Please feel free to email us at anytime regarding questions you have about our items, or advice you need about purchasing an item, etc. Please understand that we try to respond to all messages we receive within 48 hours, but we do receive a high volume of emails and try to respond to them in the order in which they have been received. We tend not to respond to messages on holidays or weekends, but occasionally we have found ourselves so committed to our work that we have worked through the weekend responding to messages and helping our customers. This just depends on our work load, so please do not be offended if you should not receive a response until the following business day. We are very passionate about our work. Please let us know how our items have changed your life. Feel free to message us and give us feedback down the road so we can add it to our client testimonials, and more importantly, so we can continue to positively affect the lives of our clients. As per Legal requirements: We are required by law to state that anything we sell is for entertainment purposes only. We are not responsible for anything that happens once the buyer takes ownership of any of our items. You must be at least 18 years old to make purchases on this site.
Purchases made of products and/or services are done at your own risk. We are not responsible for misuse of any of the items from our store and those items/services should not be used in lieu of professional, legal, medical, financial or psychiatric advice or care.
Moondancer Originals text, photographs of items or services, logo and all listing descriptions, written experiences and testimonials, are plagiarism protected and are Copyright material. Use of any Moondancer Originals material is considered copyright infringement, and is prohibited by law without written permission from a Moondancer Originals representative.
We would like to address that we are selling metaphysical items, and as such, much of our information is received by hearsay, folklore, mythological tales, and channeled information. As such, we will not be held liable for what does/does not happen after you have purchased one of our items. Our items are clearly labeled, "No Returns Accepted" because of the nature of the business we are in. When you purchase one of our items you are fully understanding this, and taking full responsibility for yourself and your purchase. "Magick" is different for each and every person, and the results you experience are different. Each one of us on this earth experiences the world differently, the same way we experience the metaphysical differently than one another. We are passing along and re-homing many spiritual companions, passing on and delivering to you channeled messages and hearsay regarding these spirits and/or haunted items, and we are not responsible for your experiences with them after that point and we are not responsible for the "validity" of the information. We do study and research as much as possible after we have received channeled information to decide whether or not it resonates with ourselves after we have received it. We ask that you do the same. If it resonates with you, please purchase from us. If it does not, please do not purchase from us. There is no way for us to know whether or not our spirits and the information we have received is truth. We want to believe our spirits have told us and our friends the truth, but we are not "guaranteeing" any of the information we have provided. Channeled information from any source be it spirits, extra-terrestrials, or humans, is exactly as we have stated – there is no way for us to verify truth from untruth, and so we just provide the information as we have received it. This is not a place for the skeptical, as magick has never and will never work for those who do not believe in it. It is as simple as that. We feel we were called to do this job in this lifetime, and we ask that you buy from us accordingly as it resonates inside you. We are very strict about our NO RETURNS ACCEPTED policy, as well as have added this disclaimer so that you are fully aware that when you purchase from us, you are releasing us from any liability associated with your purchase, our items, and by purchasing from us, you have agreed to our policies as stated above.
Moondancer Originals only accepts PayPal for ease of use, safety, and security reasons. Please make all payments within 3 business days of committing to purchase an item. If you have an extraordinary circumstance please message us to let us know what is going on, and when you will be able to purchase the item, and each case will be looked into on an individual basis. If we do not allow you to extend the payment deadline, please understand that it is not personal, rather just trying to efficiently run our business. Please note that we do have to wait for some payments to clear before sending out.
Only bid if you are seriously intending to make this purchase. Due to the high number of non-paying bidders, we do have to restrict bidding to those who have an account that is currently in compliance with bidding and purchasing policies. It is nothing personal, and if you are not allowed to purchase, please work to get your account back into compliance and then come shop with us once more!
If you do not pay for your item within the payment deadline, we will send you one reminder, and then we will open a non-payment case against your account and leave you negative feedback. We try to avoid leaving negative feedback at all costs, as this will seriously hinder your ability to purchase other items down the road from other sellers, but we will be forced to initiate this process should you choose not to pay for items you have committed to buying in an attempt to help all sellers lessen the rapidly growing non-payment issue and protect our businesses.

We ship to the USA and Internationally. We do not ship on holidays or weekends. Please keep in mind that all payments must clear before we are able to send your item out. We will mark the item as shipped within the transaction, so please be checking your account for updates. We cannot track packages once they leave the United States. This means that for International orders, although we can track when the package leaves and when it arrives in your country, we do not receive details on the custom status, etc. In the event that customs requires you to pay them additional fees, you understand that you are responsible for those fees. Although this does not happen often, every once in a while a countries customs office requests an additional fee from the recipient and it is just something we feel we need to address here.

We do not accept returns or give refunds. We try to never make mistakes on our shipments, but if for some reason we have sent you an incorrect item, please let us know right away so that we may correct that error.
Please feel free to email us at anytime regarding questions you have about our items, or advice you need about purchasing an item, etc. Please understand that we try to respond to all messages we receive within 48 hours, but we do receive a high volume of emails and try to respond to them in the order in which they have been received.
We tend not to respond to messages on holidays or weekends, but occasionally we have found ourselves so committed to our work that we have worked through the weekend responding to messages and helping our customers. This just depends on our work load, so please do not be offended if you should not receive a response until the following business day.
','hspace':null,'vspace':null,'align':null,'bgcolor':null}" alt="" />

txzj pxzj1277 txzj67