Native Celtic Ireland Leprechaun Spirit, Extreme Wealth, Riches, Luck Bringing Bound Ring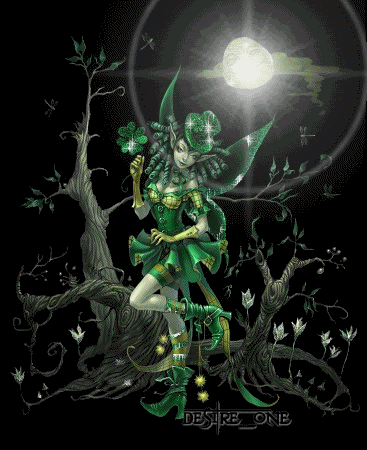 We have recently been able to reconnect with a previous associate and friend who we have not been able to locate for some time. We met this man while he was visiting America several years ago, and we felt a connection with him at the time, as he was very curious about our "gifts" and talent, and wanted to learn from us. As it turned out, the more we got to know this man, we realized that he too, was a quite gifted individual, who, coming from Ireland, was quite knowledgeable of the folklore and magick of his native land.
Since meeting him, he relocated to America, but to a different part of the United States than we were in, and, although we kept in touch occasionally, life goes on and we seldom saw him. A couple of years ago he let us know that he was going to be going back to Ireland to live, as he missed his native land very much, and felt that his "ways" were more accepted there. Up until now, we had lost contact with him, but we are happy to say that we were able to locate him through another acquaintance who was going to Ireland to visit family.
We have been able to come to an agreement with our friend to allow us to occasionally receive some of his "magick" to share with you, our clients and friends. We hope to be able to bring you the special magick spirits that this gentleman is able to obtain for us, that are unique and native to his country. Although some of these spirits can be found in the United States, the difference is that the spirits that this associate sends us are "native" and real to his country, Ireland.
Ireland is the home of many different types of spirits and Irish Fairies such as, Dullahan, Pookas, changelings, the Grogoch, the Banshee, Leprechauns, Clurichauns, and the Merrows. Some of these are illusive and don't like to communicate directly with humans, however, we have word that, on occasion, they can be befriended, and actually be willing to be "adopted" per say, by a human who is willing to treat them properly in exchange for their support, service and magick.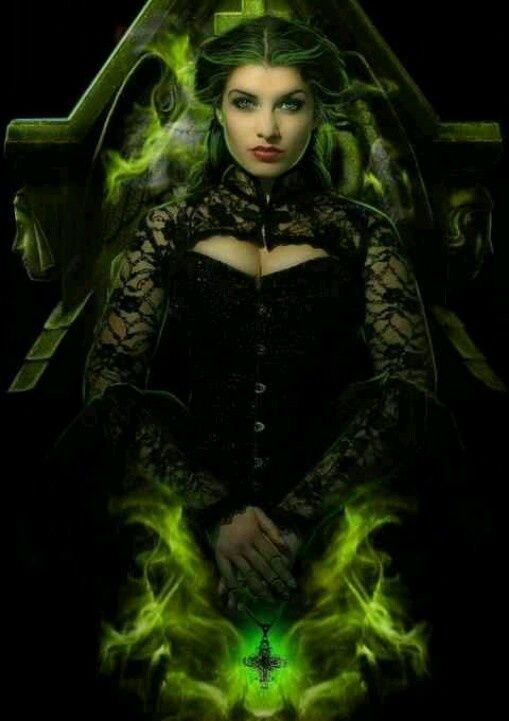 Although these spirits and fairies are real, they do not usually appear in human or visible form, except on occasion to real believers or their existing owners. Many of them are however, shapeshifters, and may appear to their masters or other real believers, by manifesting themselves in a variety of forms, especially small animals such as insects like moths, butterflies or dragonflies, birds, or even cats or raccoons, etc.
Sometimes, although they do not manifest themselves visibly, their presence becomes known to you by the feeling that you are being watched.
We are lucky to have our first spirit directly from Ireland, which is a Leprechaun, and in a truth that is little known, a type of Sidhe, which is in reality a member of the fairy family. There are two types of Leprechauns – the leprechaun, as we know them, and the Clurichaun, which is similar to a Leprechaun, but is lacking the work ethic that Leprechauns have. Clurichauns spend most of their time drinking and playing pranks. The spirit we have is an actual Leprechaun.
Leprechauns today are known as good luck charms and there is truly truth in that. Their biggest asset is that they bring luck and wealth to their masters. Leprechauns are not known for mingling with humans, and rather, they generally keep to themselves, however, they are not selfish spirits as some data states, and they do like to reside in a home where they are appreciated. They enjoy the family pets, and like to ride on their back. Our pets are often more perceptive of these spirits and may actually be able to see or catch glimpses of them. Very attuned and enlightened humans may also see signs of their Leprechaun. These signs may be seen if your Leprechaun chooses to shapeshift to an animal, or as a flash or streak of green or glittering mist, or they may show you that they are there, by moving something or creating a little mess, etc.
Like all Irish spirits, family and home is important to them, and once you get to know your Leprechaun, and he becomes attached to you and your family, It is good to let your Leprechaun know that you appreciate his help and devotion. As is true to their legend, Leprechauns like money. They don't really have a need for our money, but they enjoy looking at it, and it makes them happy when you leave some coins laying around for them to admire. You can also leave other things like jewels, or shiny objects, etc., as, just like some other fairies and woodland folk, they love things that sparkle. Oh, yes and they also like alcohol, not just beer, as their legend states, but also some good wine, so occasionally leaving them just a tiny sample in a bottle cap, will make them happy also. Leprechauns like to be talked to, and like for you to ask their opinion about decisions you have to make. They may not always have an answer for you, (you will know in your mind if they do), but they do like to be asked.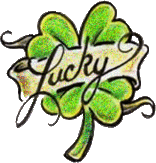 Our friend from Ireland found this Leprechaun in the county of Tipperary. According to him, he sees in the 5th dimension, and can
sometimes catch sight of these spirits, and has noticed that he is especially receptive in his native land of Ireland. He met up with this Leprechaun when he was on the way to Kilkenny in a wooded area of the countryside. This Leprechaun was living all alone, and actually rather lonely. He was able to lure this woodfairy into coming home with him, and later was able to talk him into accepting the offer to come to America to live with someone who would take good care of him. So here he is with us now, ready and waiting to be accepted.
Before you bid on this unique and one of a kind Leprechaun (because each Leprechaun is his own fairy creature), there are a couple of things you should know:
1) There is a misconception in the legend of the Leprechaun, and it has been commercialized and inaccurately reported today in movies, books, and other media, that Leprechauns are evil, mean, and even dangerous creatures. THIS IS IN NO WAY ACCURATE. Leprechauns each have their own personalities, but generally, they are peace loving, kind and generous spirits, who usually keep to themselves.
2) They love family, children and animals.
3) They DO NOT wander around aimlessly. Their home is important to them and they must have a "place" to be.
4) This Leprechaun carries with him GOOD LUCK, GOOD FORTUNE, WEALTH AND PROSPERITY, AND C AN HELP YOU WITH YOUR WISHES, AS LONG AS THEY ARE TRUE AND GOOD, as Leprechauns are good spirits.
5) Leprechauns can sometimes be a bit mischevious, especially if you have been busy and not giving them much attention.
6) Leprechauns like shiny things, such as jewels, coins, silver and gold, and jewelry. Leave some around his vessel (amulet) so he can enjoy them.
7) Your Leprechaun may shapeshift himself and appear as an animal or other image (mist, glitter, streak, orb, etc.) in or around your home, etc., but as a rule, once he is settled with your family, he won't run off on you as long as you treat him right.
8) They like your pets and may play with them. Your pets may see them and react to them.
9) Please take good care of this Leprechaun, and let him know that you appreciate him and want him to be a part of your family.
10) They do like alcohol – but please do keep it to a minimum. Especially if your Leprechaun is actually a Clurichaun (another spirit very much like, and sometimes confused with Leprechauns). This spirit is supposed to be a LEPRECHAUN, but still, you know what we mean.
11) There may be a time of year (March, and especially near and on the 17th), when you may have to be especially attentive to your Leprechaun. You may want to keep him with you on that day, and please do know that of course, he may want to celebrate "his day", so be sure to do the things that he enjoys that day!
12) This Leprechaun's name is Seamus. (Pronounced Shame us)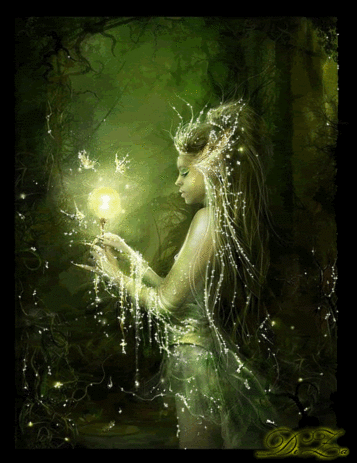 click picture to enlarge
Moondancer Originals only accepts PayPal for ease of use, safety, and security reasons. Please make all payments within 3 business days of committing to purchase an item. If you have an extraordinary circumstance please message us to let us know what is going on, and when you will be able to purchase the item, and each case will be looked into on an individual basis. If we do not allow you to extend the payment deadline, please understand that it is not personal, rather just trying to efficiently run our business. Please note that we do have to wait for some payments to clear before sending out.
Only bid if you are seriously intending to make this purchase. Due to the high number of non-paying bidders, we do have to restrict bidding to those who have an account that is currently in compliance with bidding and purchasing policies. It is nothing personal, and if you are not allowed to purchase, please work to get your account back into compliance and then come shop with us once more!
If you do not pay for your item within the payment deadline, we will send you one reminder, and then we will open a non-payment case against your account and leave you negative feedback. We try to avoid leaving negative feedback at all costs, as this will seriously hinder your ability to purchase other items down the road from other sellers, but we will be forced to initiate this process should you choose not to pay for items you have committed to buying in an attempt to help all sellers lessen the rapidly growing non-payment issue and protect our businesses.
We ship to the USA and Internationally. We do not ship on holidays or weekends. Please keep in mind that all payments must clear before we are able to send your item out. We will mark the item as shipped within the transaction, so please be checking your account for updates. We cannot track packages once they leave the United States. This means that for International orders, although we can track when the package leaves and when it arrives in your country, we do not receive details on the custom status, etc. In the event that customs requires you to pay them additional fees, you understand that you are responsible for those fees. Although this does not happen often, every once in a while a countries customs office requests an additional fee from the recipient and it is just something we feel we need to address here.
We do not accept returns or give refunds. We try to never make mistakes on our shipments, but if for some reason we have sent you an incorrect item, please let us know right away so that we may correct that error.
Please feel free to email us at anytime regarding questions you have about our items, or advice you need about purchasing an item, etc. Please understand that we try to respond to all messages we receive within 48 hours, but we do receive a high volume of emails and try to respond to them in the order in which they have been received.
We tend not to respond to messages on holidays or weekends, but occasionally we have found ourselves so committed to our work that we have worked through the weekend responding to messages and helping our customers. This just depends on our work load, so please do not be offended if you should not receive a response until the following business day.
txzj pxzj1277 txzj67