Description
PREVIOUSLY CELEBRITY USED:

"The Secret Society" - Now You Know The Truth!
The Truth Will Set You Free From Your Burdens...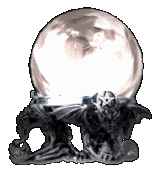 HAUNTED OMNIPOTENT FEMALE DJINN JINN GENIE SPIRIT BOUND RING
~XTREME WISH GRANTER~
Hello and welcome friends! Thank you for visiting this auction. The first thing that you must know is that it does not happen by any coincidence that you are reading this. You are here only because you were meant to be here. This spirit has come to us from Sri Baba Lanka III who is a longtime friend of ours and is currently living near Norway. He has lived many places in his lifetime, and we are fortunate to be in constant communication with him. He is not only an expert conjurer, but has spent a good share of his life researching the "Djinn" and has had many experiences with them that he has personally shared with us. He has travelled to the caves where they are residing, he has meditated to their dimension and actually has been shown their dimensional existence by one of his spiritual guides who happens to be a jinn. He has been blessed with an incredible abundance of information about this spiritual class, and has even been able to successfully channel their messages on several occasions.
Although he has studied and is a firm believer in many types of spiritual entities, he is incredibly connected to the Jinn race and believes that he was meant to be here in this human body to be a testament to the Jinn's existence. There has been wide speculation in parts of the world, not in the Middle East, for they have embraced the existence and have even noted things to do with the Jinn in their Quran, but should be say, other parts of the world, have long questioned the Jinn and their existence. Our friend, Sri Baba Lanka III would like us to always provide his testament that they are real, they exist in a dimension higher than ours, the fifth and higher to be exact, and that they can and do come here to help us, some bind willingly to objects that allow them to stay and be a spiritual aid to a master or human companion, and others do in fact come in and out of our dimension to cause hindrances to the human race. He also has assured us that he does not bind any hindrance or negative jinn to items he sends to us to rehome to our clients, and that he knows these types of jinn exist and so he must always be careful, much in the same way that we are careful about who our friends and confidants are here in the human realm. We have the same issues they have. Some people are of the light and some are of the dark. We have to decipher that much in the same way as they do. However, he has told us, never have fear, as he will not send us any of the dark.
For this particular jinn, there is much to say. She is a female jinniyah, a believer in the light and a believer in Allah. She has come to our friend through meditation, seeking him out and asking him to please bind her to an object so that she may become useful to a new master. She wishes to stay here in the human realm, but not with her current master, and so she has broken away from that master, as they can because they are only bound by their own will, no forcing is done. She mentioned other previous jinn that also belonged to her tribe that were unhappy with this same master as well, and chose to leave her. It was not long after she made contact with him, that he realized she was the second of jinn to come from this very master! What she, as well as a few others have said about this previous master is that she was a female "celebrity" popular in America and Europe, but that she, meaning the jinniyah and others of her kind, was her spiritual companion and led her to this luck and success. At first, she mentioned being very happy, but according to Sri Baba Lanka III, later on in his story telling, it appeared that she began to ignore her spirits, basking in her own self glory, and forgetting who was originally responsible for granting her immense wishes. She, along with a few others of the tribe, felt lonely, unhappy, unappreciated, and so they left her and broke away on their own until they felt so compelled, if ever, to serve another master.
It has been approximately five years now since she left. They have watched their previous master ruin her career –getting involved with the wrong people, turning to drugs and alcohol as many celebrities before her have as well, and her career has crashed a burned. A kingdom of multi-million dollar income that this jinn and her companions helped her with, many signings, many movies, and as he told Sri Baba Lanka, "all for nothing but greed." This jinniyah, came seeking Sri, asking him to help her find a new master - but one that is not greedy, and interested in bettering himself and his family life - rather than seeking crazy amount of riches and over indulging.

She wants to be a part of someone's life. Not just a vessel stuck on your shelf somewhere. Place her somewhere nice in your house so she has her own "house" persay, but know that she will come and go as she wishes. Leave her nice offerings and recharge her vessel often. Don't forget about her. Treat her as a member of your family.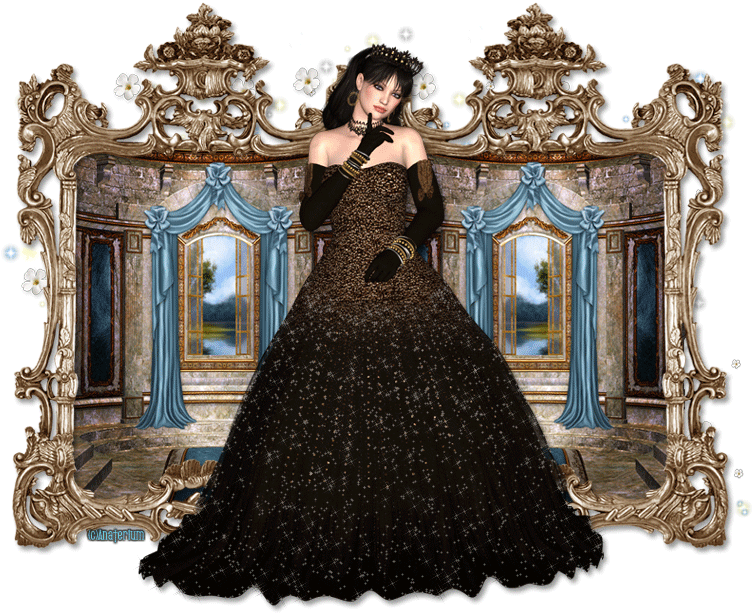 If you feel that you can provide a loving home to her, please purchase her and allow her to be your spiritual servant. We ask that NO ONE of the Illuminati try to purchase her. We reserve the right to cancel your bid if you are a part of this family, as this jinn does not wish to go back to the same sort of "spiritual slavery" that she was subject to before. Our spiritual guides will tell us, so there is no way you can hide your intentions.
Blessings!

click picture to enlarge
click picture to enlarge
click picture to enlarge
click picture to enlarge
click picture to enlarge
click picture to enlarge
Shipping
We ship to the USA and Internationally. We do not ship on holidays or weekends. Please keep in mind that all payments must clear before we are able to send your item out. We will mark the item as shipped within the transaction, so please be checking your account for updates.
Due to the nature of our business, we do not accept returns or give refunds. We try to never make mistakes on our shipments, but if for some reason we have sent you an incorrect item, please let us know right away so that we may correct that error.
Paranormal experiences occur in different ways and take different forms. We take a lot of pride in what we offer in our store. This is our life and we love what we do. We have been involved in the metaphysical field for many years, and we have established many great connections and relationships through our work that enable us to offer items from all over the world to you.
Please feel free to email us at anytime regarding questions you have about our items, or advice you need about purchasing an item, etc. Please understand that we try to respond to all messages we receive within 48 hours, but we do receive a high volume of emails and try to respond to them in the order in which they have been received.
We tend not to respond to messages on holidays or weekends, but occasionally we have found ourselves so committed to our work that we have worked through the weekend responding to messages and helping our customers. This just depends on our work load, so please do not be offended if you should not receive a response until the following business day.
We are very passionate about our work. Please let us know how our items have changed your life. Feel free to message us and give us feedback down the road so we can add it to our client testimonials, and more importantly, so we can continue to positively affect the lives of our clients.

As per Legal requirements: We are required by law to state that anything we sell is for entertainment purposes only. We are not responsible for anything that happens once the buyer takes ownership of any of our items. You must be at least 18 years old to make purchases on this site.
Purchases made of products and/or services are done at your own risk. We are not responsible for misuse of any of the items from our store and those items/services should not be used in lieu of professional, legal, medical, financial or psychiatric advice or care.
Moondancer Originals text, photographs of items or services, logo and all listing descriptions, written experiences and testimonials, are plagiarism protected and are Copyright material. Use of any Moondancer Originals material is considered copyright infringement, and is prohibited by law without written permission from a Moondancer Originals representative.
We would like to address that we are selling metaphysical items, and as such, much of our information is received by hearsay, folklore, mythological tales, and channeled information. As such, we will not be held liable for what does/does not happen after you have purchased one of our items. Our items are clearly labeled, "No Returns Accepted" because of the nature of the business we are in. When you purchase one of our items you are fully understanding this, and taking full responsibility for yourself and your purchase. "Magick" is different for each and every person, and the results you experience are different. Each one of us on this earth experiences the world differently, the same way we experience the metaphysical differently than one another. We are passing along and re-homing many spiritual companions, passing on and delivering to you channeled messages and hearsay regarding these spirits and/or haunted items, and we are not responsible for your experiences with them after that point and we are not responsible for the "validity" of the information. We do study and research as much as possible after we have received channeled information to decide whether or not it resonates with ourselves after we have received it. We ask that you do the same. If it resonates with you, please purchase from us. If it does not, please do not purchase from us. There is no way for us to know whether or not our spirits and the information we have received is truth. We want to believe our spirits have told us and our friends the truth, but we are not "guaranteeing" any of the information we have provided. Channeled information from any source be it spirits, extra-terrestrials, or humans, is exactly as we have stated – there is no way for us to verify truth from untruth, and so we just provide the information as we have received it. This is not a place for the skeptical, as magick has never and will never work for those who do not believe in it. It is as simple as that. We feel we were called to do this job in this lifetime, and we ask that you buy from us accordingly as it resonates inside you. We are very strict about our NO RETURNS ACCEPTED policy, as well as have added this disclaimer so that you are fully aware that when you purchase from us, you are releasing us from any liability associated with your purchase, our items, and by purchasing from us, you have agreed to our policies as stated above.
txzj pxzj2834 txzj67