HAUNTED SPELL CAST POWERFUL PROTECTION AMULET BRACELET AUTHENTIC MAGICK WICCA WITCHCRAFT
BOUNCE OFF &
KARMIC RETURN!
Spell Cast By Our Moondancer Family 15 Times For STRONG PROTECTION!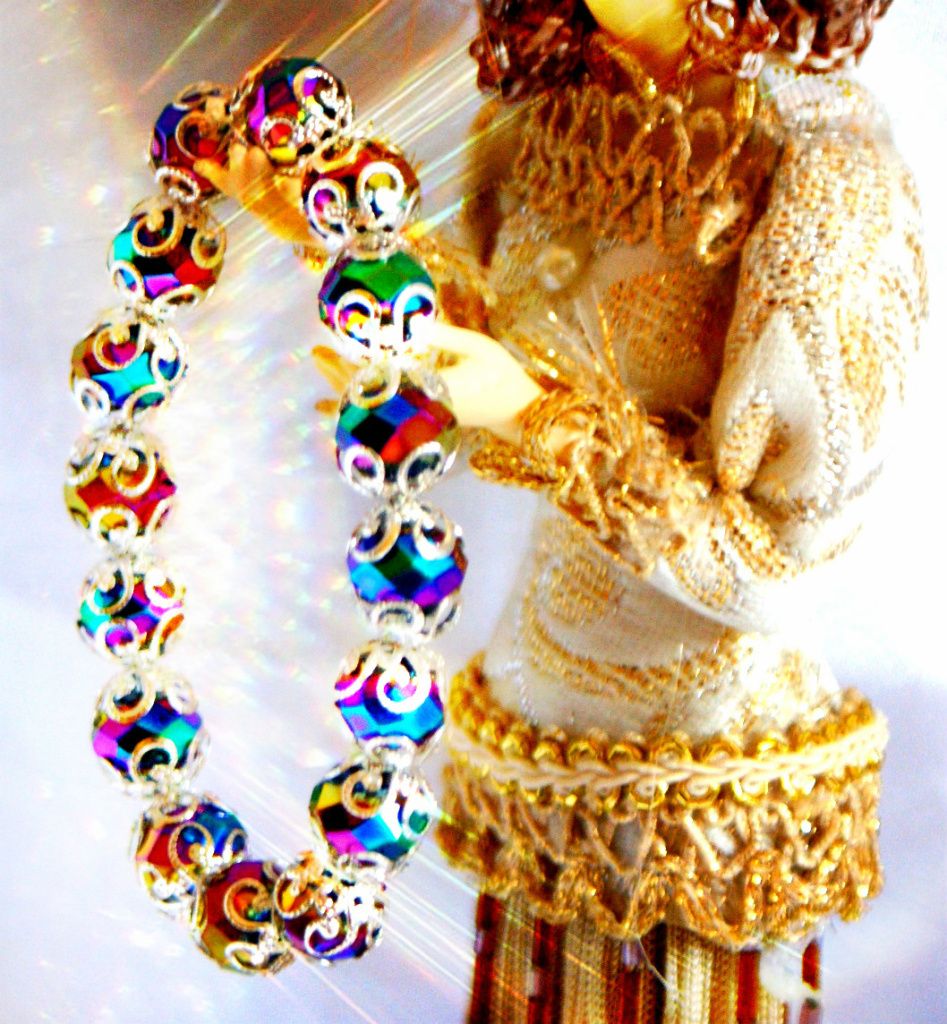 Spell Cast 15 Times For –Extreme PROTECTION BOUNCE OFF & KARMIC RETURN

The Bracelet being offered here has been cast with one of the most important spells you could ever choose to use.

Oftentimes people look for the help of Wiccan spells only once they have a problem, or have been spiritually attacked.

But let's face it - THIS IS NOT THE TIME TO BE DECIDING YOU NEED HELP!!! IT'S KINDA LATE!!!!

In this crazy world we live in, protecting yourself from these types of threats BEFORE they hit you is the very best protection you can give yourself!!!

This spell for protection will surround you with white light, protecting you from any harm and negativity that you may come in contact with, intentional or not. Negative energies sent your way intentionally will just "bounce off" your protective shield of energy. Any intent for harm or to hurt you either physically or mentally will be repelled.

There will be no need for you to be worried or concerned when you feel like there may be someone who, if they could, would cause you harm unjustly.

Be aware that this spell is not being cast as a "bounce BACK" spell. This spell will not cause negative energies or spiritual attacks to be sent back to the sender, but will just allow them to "bounce OFF" your protective shield, and dissipate, causing harm to no one.

But what of Karma? You need not worry! Karma will do it's deed to anyone sending unjust negativity or attacks to anyone! Know that Karma itself is MUCH stronger than any spell can ever be!

So allow the evil doers to try all they like, for you will be able to rest in the knowledge that you are protected, and that in the end, in one way or the other, they will receive back every bad wish, or unjust negative energy they sent your way. With this spell, we will take care of your protection, and Karma will take care of the rebound!

A word of caution:

There are some other Wiccan on EBay who will cast you a spell to "Bounce Back" at your sender, claiming that basically it is "alright" for you to send it back their way. Please know that what you have been taught for years still stands as right: as in, "two wrongs don't make a right", and "treat others as you would want them to treat you"! What they are casting for you is NOT a white light spell! Please, just be aware that that is not the solution for you, because, as using a "bounce back", or "reverse" spell cast, you are only doing the same as what has been done to you! You might think that it will feel good to do it, but what kind of dark and negative energy are you projecting by doing that! It is not the answer!

Our belief system does not allow me to "reverse" or "bounce back" or "revenge" cast an spell, unless under very EXTREME circumstances! (We have learned to never say never, but circumstances in which any of us would do that personally would have to be very, very extreme) However, this spell is the way that you, as a person of white light, are able to have protection from anyone who will cause you harm! And not to worry, if their attack was unjust, Karma WILL do the job, and it is much better for you to allow this to happen, not for you to cause it to happen yourself, as only negative and unhealthy energy can be the result of you allowing yourself to mentally agree to let the negative action or attack to be sent back to the sender. You DO NOT want to be the receiver of the Karma associated with a backlash such as this will cause!
click picture to enlarge
click picture to enlarge
txzj pxzj1277 txzj67