HAUNTED ASTRAL STAR FAERIE:
WISH GRANTING, ALLOWS ASTRAL TRAVEL BETWEEN REALMS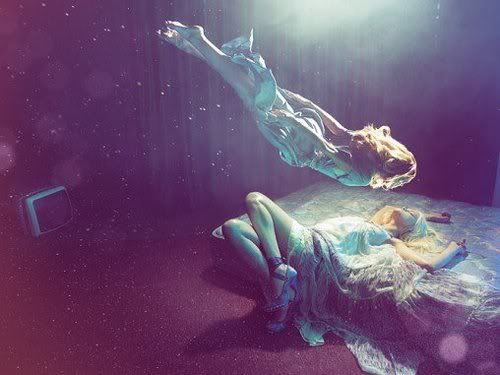 Meet Your Newest Friend,

the Star Astral Fae!

Welcome friends!

We have an exciting spirit for you!

An Astral Star Fae J

This in an incredibly wonderful and loving spirit. Astral fairies appear to us as orbs of light and streaks of light when they are wanting to make themselves known to you. The rest of the time they stay naked to our human eyes….

Astral Star Fae are the fae that are able to grant your wishes! They increase your astral travel ability between Earth and the Spirit realms, increase your time travel abilities, increase your magickal abilities, increase your connection with the Universe, and increasing your control powers.

Their powers are stronger than any of those beings of the dark. They were rewarded for their wondrous and good loving deeds by constellations in the skies: star fae J

When you look up at the night sky – do you feel connected to it? Do you also feel strangely connected to fairy spirits? Maybe you are actually witnessing the beauty of the fae!

This star fae will be your true friend. She will protect your and help you with things you desire because she will be your best friend. Star fae are some of the best and devoted creatures you will ever meet. This fae is looking for a friend for life. She is hoping to stay with her next keeper for a very long time.

All fae have communication types in common. They will come to you in day dreams, sleep dreaming, and through emotions that you may feel. Bonding with them is easy, as all you need to do is keep this vessel with you and speak to it often. The spirit will get to know you well and you will find that your friendship will grow. You may even become so attached to the loving and good stable emotions that you have when you have the vessel with you. Take it where you are.

The name of this fae will come along with her. Her favorite crystal is the smoky quartz, and her favorite herb is horehound. She is high energy, and she loves to feed off your energies when you are with her.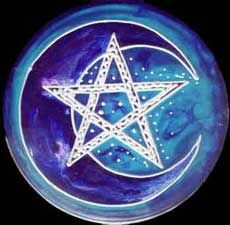 Thank You For Visiting Us!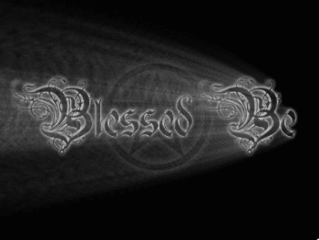 Moondancer Originals only accepts PayPal for ease of use, safety, and security reasons. Please make all payments within 3 business days of committing to purchase an item. If you have an extraordinary circumstance please message us to let us know what is going on, and when you will be able to purchase the item, and each case will be looked into on an individual basis. If we do not allow you to extend the payment deadline, please understand that it is not personal, rather just trying to efficiently run our business. Please note that we do have to wait for some payments to clear before sending out.
Only bid if you are seriously intending to make this purchase. Due to the high number of non-paying bidders, we do have to restrict bidding to those who have an account that is currently in compliance with bidding and purchasing policies. It is nothing personal, and if you are not allowed to purchase, please work to get your account back into compliance and then come shop with us once more!
If you do not pay for your item within the payment deadline, we will send you one reminder, and then we will open a non-payment case against your account and leave you negative feedback. We try to avoid leaving negative feedback at all costs, as this will seriously hinder your ability to purchase other items down the road from other sellers, but we will be forced to initiate this process should you choose not to pay for items you have committed to buying in an attempt to help all sellers lessen the rapidly growing non-payment issue and protect our businesses.
We ship to the USA and Internationally. We do not ship on holidays or weekends. Please keep in mind that all payments must clear before we are able to send your item out. We will mark the item as shipped within the transaction, so please be checking your account for updates. We cannot track packages once they leave the United States. This means that for International orders, although we can track when the package leaves and when it arrives in your country, we do not receive details on the custom status, etc. In the event that customs requires you to pay them additional fees, you understand that you are responsible for those fees. Although this does not happen often, every once in a while a countries customs office requests an additional fee from the recipient and it is just something we feel we need to address here.
We do not accept returns or give refunds. We try to never make mistakes on our shipments, but if for some reason we have sent you an incorrect item, please let us know right away so that we may correct that error.
Please feel free to email us at anytime regarding questions you have about our items, or advice you need about purchasing an item, etc. Please understand that we try to respond to all messages we receive within 48 hours, but we do receive a high volume of emails and try to respond to them in the order in which they have been received.
We tend not to respond to messages on holidays or weekends, but occasionally we have found ourselves so committed to our work that we have worked through the weekend responding to messages and helping our customers. This just depends on our work load, so please do not be offended if you should not receive a response until the following business day.
txzj pxzj1277 txzj67