Moondancer Originals is so very excited to be able to introduce to all of our clients and friends, our very own, Pendants for Enlightenment. You may have an enlightenment pendant of ours already, but we can guarantee you don't have our newest addition of pendants, to be used in rituals and/or religious ceremonies for enlightenment and Aurora Borealis healing energies! This ritual was completed, by us, at the very beginning of this year when we were vacationing up in Canada! These are witch owned pendants!
For those of you who have never had the ability of being a present witness of an Aurora Borealis, it is an incredibly magickal sight to behold, and we truly hope that one day you will be able to see on with your own eyes as we did earlier this year! See the video below of an ACTUAL Aurora Borealis!
The overwhelming feeling of magnified energy was incredible, and we are truly fortunate to have had the experience to be there and even more we feel like it was a true gift to be able to have prepared these pendants as a result, and to now be able to offer them to our clients! You may not have been there to experience the power of an aurora borealis, but you will surely feel the effects of the high level of energy that these pendants have now harnessed from the natural event.

The effects of harnessing such a huge amount of energy and using it to transform these pendants, have resulted in pendants with the ability to completely alter your states of awareness, heightening your psychic abilities several times over, and allowing you the ease of being able to operate at a higher frequency.
You will notice within a week of having this pendant, that you are more perceptive, more empathetic, more able to "sense" spiritual entities, increased ability to read others thoughts, being able to know what someone is going to say before they say it, losing things less frequently, heightened abilities in Astral travel and projection, increased strength in hand healing Reiki, increased thought processes, and more.
Here are some things you should know in pertinance to what you may experience physically: It is important to note that when you first receive this pendant, as it is a highly energetic item, it may be possible that you could experience more fatigue, possible fogginess, headaches out of the blue, and or tingling sensations in your hands, head, or feet. We have studied ourselves since using these pendants, as well as received notes from some of our clients in regards to these things happening and everyone seemed to feel those things subside, or stop all together, within a week of receiving the pendant. It may be possible that due to the high amounts of energy that have been harnessed in this ritual, your physical body will need to adjust to the energies. We recommend that you do not wear this pendant every day, again, for the obvious reasons, and that you keep it near you, or even in your hand while meditating to improve your abilities and experience.

We welcome any and all feedback. These pendants and beautiful, colorful, and ready to be worn!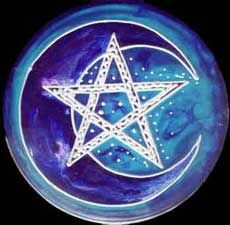 Thank You For Visiting Us!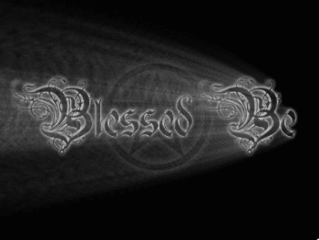 click picture to enlarge
click picture to enlarge
click picture to enlarge
Moondancer Originals only accepts PayPal for ease of use, safety, and security reasons. Please make all payments within 3 business days of committing to purchase an item. If you have an extraordinary circumstance please message us to let us know what is going on, and when you will be able to purchase the item, and each case will be looked into on an individual basis. If we do not allow you to extend the payment deadline, please understand that it is not personal, rather just trying to efficiently run our business. Please note that we do have to wait for some payments to clear before sending out.
Only bid if you are seriously intending to make this purchase. Due to the high number of non-paying bidders, we do have to restrict bidding to those who have an account that is currently in compliance with bidding and purchasing policies. It is nothing personal, and if you are not allowed to purchase, please work to get your account back into compliance and then come shop with us once more!
If you do not pay for your item within the payment deadline, we will send you one reminder, and then we will open a non-payment case against your account and leave you negative feedback. We try to avoid leaving negative feedback at all costs, as this will seriously hinder your ability to purchase other items down the road from other sellers, but we will be forced to initiate this process should you choose not to pay for items you have committed to buying in an attempt to help all sellers lessen the rapidly growing non-payment issue and protect our businesses.
We ship to the USA and Internationally. We do not ship on holidays or weekends. Please keep in mind that all payments must clear before we are able to send your item out. We will mark the item as shipped within the transaction, so please be checking your account for updates. We cannot track packages once they leave the United States. This means that for International orders, although we can track when the package leaves and when it arrives in your country, we do not receive details on the custom status, etc. In the event that customs requires you to pay them additional fees, you understand that you are responsible for those fees. Although this does not happen often, every once in a while a countries customs office requests an additional fee from the recipient and it is just something we feel we need to address here.
We do not accept returns or give refunds. We try to never make mistakes on our shipments, but if for some reason we have sent you an incorrect item, please let us know right away so that we may correct that error.
Please feel free to email us at anytime regarding questions you have about our items, or advice you need about purchasing an item, etc. Please understand that we try to respond to all messages we receive within 48 hours, but we do receive a high volume of emails and try to respond to them in the order in which they have been received.
We tend not to respond to messages on holidays or weekends, but occasionally we have found ourselves so committed to our work that we have worked through the weekend responding to messages and helping our customers. This just depends on our work load, so please do not be offended if you should not receive a response until the following business day.
txzj pxzj1277 txzj67