| | |
| --- | --- |
| | mouseover to enlarge |
| | |
POWERFUL MARID
DJINN JINN GENIE COUPLE
*FOUND IN PRIVATE HAUNTED VENEZUELAN HOUSE*
Spirits #3 of Collection-Authentic Paranormal Magick Magic +++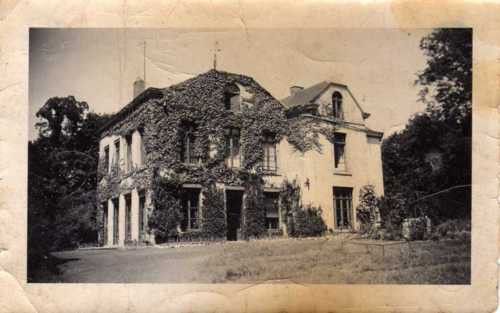 The First of A Collection That Many of You
Have Been Waiting For!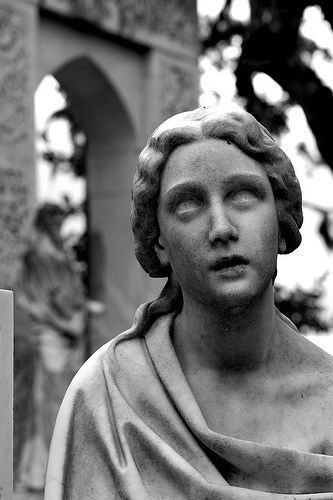 To all of our clients and friends,
We are very excited to be offering today, finally, the third of the collection of jinn that we have brought back with us from our exciting and unexpected trip to Venezuela. Most of you are now already aware of this trip and its details, as we sent out personal emails to let you all know what we were up to this past week. For those of you who did not already read the email, or are new to our work or spirit collecting, mastering, here is a brief recap of what we were doing last week:
"After arriving home late last evening, and discussing our trip in more detail with a couple more family members, my sister and I have come to the decision that it would be best if we just sent you all an email giving you a bit of a prelude on what our trip was like and what you can expect to see listed in the next couple of weeks so you have a bit of background information.

After sleeping off some of the jetlag, which has got us both a bit strangely out of sorts, we have hauled up in my sister's home and have gotten to work on trying to record as much as we possibly can about our trip and the items that we were able to bring back with us. We are not even close to done writing, haven't even starting listing anything yet, and a significant amount of tea has been drunken!
So here it is – For those of you who already know this about my sister from our other communications, my sister is extremely gifted in the ability to "see" spirits and the dead. I have always been a bit jealous when it comes to this ability that she has, although she always shrugs me off, telling me it is both a gift and a burden, but I still find it incredibly fascinating. She is able to "see" them in more of 3D, human way then I have ever been able to. I do see at times, but my gifts have always been stronger in the other sensory departments. Apparently, our great grandmother also had the same gift as my sister.
Anyway, the reason this is important is because it is the main reason we were asked along on this trip. Our metaphysical friend, whom we were traveling with, was going to see a friend of hers whom she had worked with and learnt quite a bit about conjuration from. What she wanted to tell us about was a mutual friend of theirs, whose mother had moved into a "haunted" home. I know that may seem a bit of a strange entanglement, and most of them were strangers to us, but apparently we were supposed to be there, and so be there we were.
We found ourselves on an airplane to a little town in Venezuela, a place that neither my sister nor I had ever been, to the land of where internet connections are few and far between, and the culture was incredibly different than here in the United States.

When we arrived, we travelled by car to meet with our friends conjurer friend and their mutual friend, who was able to tell us quite a bit about her mother's house, a bit of history on it, and that there was in no way that this was an overreaction. She described her mother's house to be haunted by something different, not a ghost, but of a very different sort of spirit. She accurately described for us jinn that she had witnessed and seen with her eyes, that were "haunting" her mother's house. Apparently, the reason we were needed, was to help them meditate, channel and get in touch with these spirits, as they needed a circle of witches to work as one. Our friend's friend, the conjurer, apparently had been there and tried to exorcise them from the dwelling prior to our arrival, and had no luck with them, as they simply were not interested in leaving, and had been occupying the place for many years.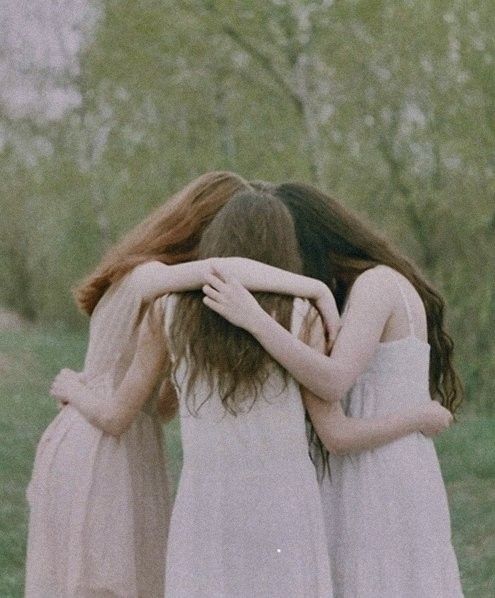 That is the thing with jinn that have been on their own, occupying a dwelling. They are protective over it. It is a bit different in South America, then it is in the Orient, or India, or anywhere else where the belief in Jinn is steadfast and dealing with them is an everyday part of life. This woman was not prepared for what she found, not knowledgeable in their kind and hardly a believer in any sort of spirit entities prior to her move into this house.

I would say after spending several days with us we have probably made her a believer, of that I am fairly certain.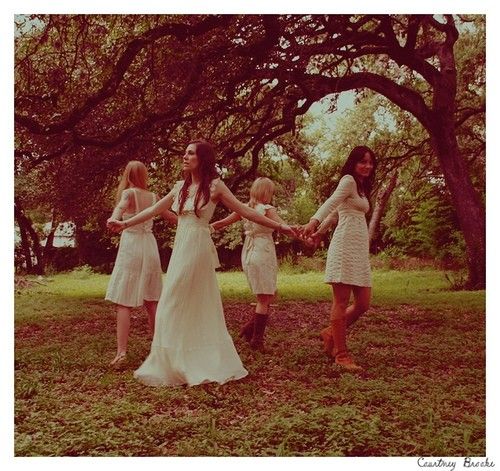 When her daughter went looking for a priest of someone to do an exorcism, however, she heard repetitive horror stories of dangerous rituals, bloodshed, and satanic means of banishment. Her mother was terrified about anything of the sort going on in her home, and definitely not in her presence. There are many different types of exorcisms, and we could all tell that her mother was incredibly happy that we were willing to help her in a different style than those which she had heard of. Had this been a house in the Orient or somewhere that jinn banishment was more prominent, I am sure she would have had several exorcists available to come to her aide. However, this situation was a bit different, and definitely more unexpected than that. She was also quite worried that people would whisper that she was some sort of "black magick woman" that had attracted all sorts of "scary" things to her new home and their town. Anyway, although that seems narrow minded to us, there are plenty of people that might think that, and so we were glad to help her. The truth is that jinn are everywhere. It's just not as widely accepted or thought of as it is in some parts of the world.
I could write all day about the specifics of each day and the negotiations, communication attempts, successes, failures, and the stories that were told. However, maybe I need a blog instead for that! For now, I can sum it up by telling you that we were able to banish several from the home, finally, and several more were willingly bound to vessels that we found they were quite attached to that were in the house when her mother moved in, and her mother willingly gave us those vessels and talisman, wanting nothing to do with them in her house. We did explain to her that they could be of great service to her, but she is not the sort of woman that wants anything spirit or dead, in her home.
What we were able to take out of this home is incredibly strong. They are full of history. The vessels are not all old, as after we ran out of vessels they were attached to in the house, her mother also offered to us a few other choices of items she had that we could offer those that would willingly bind, just glad that we travelled all the way to come help out. Some of the vessels appear old, some of them are very old, and some appear to be a bit newer. We have around 12-15 vessels that were brought back with us. Our conjurer, Sri, from Norway, has requested that he take on a couple of them, as he wanted to get to know a couple of the spirits from this region of the world, and we have gladly told him that we will allow them to decide which of them wanted to go with him.
We have as many spirits as we can possibly have with us in our personal collection, although we have offered a couple of them this morning to a few family members that have smaller collections, and they have not decided yet whether they want to take on any additional spirits. This, of course, would have to be agreed on by those spirits of course, as it is not our place to say that they "have" to go with certain people.
The rest of those we have brought back with us we will be offering over the next couple of weeks on eBay, and we have let the mother know in South America, that should more show up, we might be interested in rehoming them again for her, dependent upon whether or not we have found homes for the others. She is hoping she does not get any new visitors at all in her house ever, although we secretly doubt that to be a possibility, as her home seems to be a portal of sorts for them, and they were reluctant to leave the first time. We did a protection ritual around the four corners of her property though, so as long as she follows the rest of the directions we left her with, she will probably be unvisited for a while at least. We asked her daughter to keep in touch with all of us and have given her a bit of a briefing on how to recognize types of entities and then how to perform banishing rituals on her own since we are so far away. Hopefully that will help. Even good exorcisms and banishments need to be renewed every few years though, so it is quite possible we will be there again one day."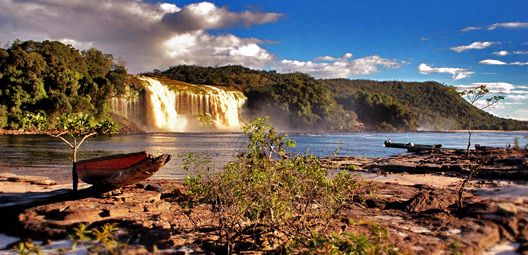 Now we are finally able to release some of these spirits. It has taken several more days than we initially expected to get these listings ready, in part because of the details, and also due to the exhaustion we have been suffering lately. For time reasons, for each one of the listings that have come from this trip, you will see the same introduction that you have just read. Then, below this, you will see the information pertaining to the specific spirit or paranormal item that is being offered. No reason to reinvent the wheel here – the details are what's important so on with it we shall go!
We found it a very humbling and incredible experience to be part of, and we were blessed to have been able to be present to witness the conjuration and binding, and to contribute to the channeling and meditation sessions, as well as some of the negotiations with the jinn that were bound, and the banishment of the ones that were not willing to be bound and helpful to humanity.
SPIRIT DETAILS AND NEED TO KNOW INFORMATION
The spirits and vessel of which you are bidding on here has been given the number #3 of this collection. A copy of the picture of the vessel is here below so as to make sure you are not confused about which you are bidding on, and to keep ourselves organized as we rehome these new spirits that we have brought back with us from Venezuela.
(Picture of the Vessel)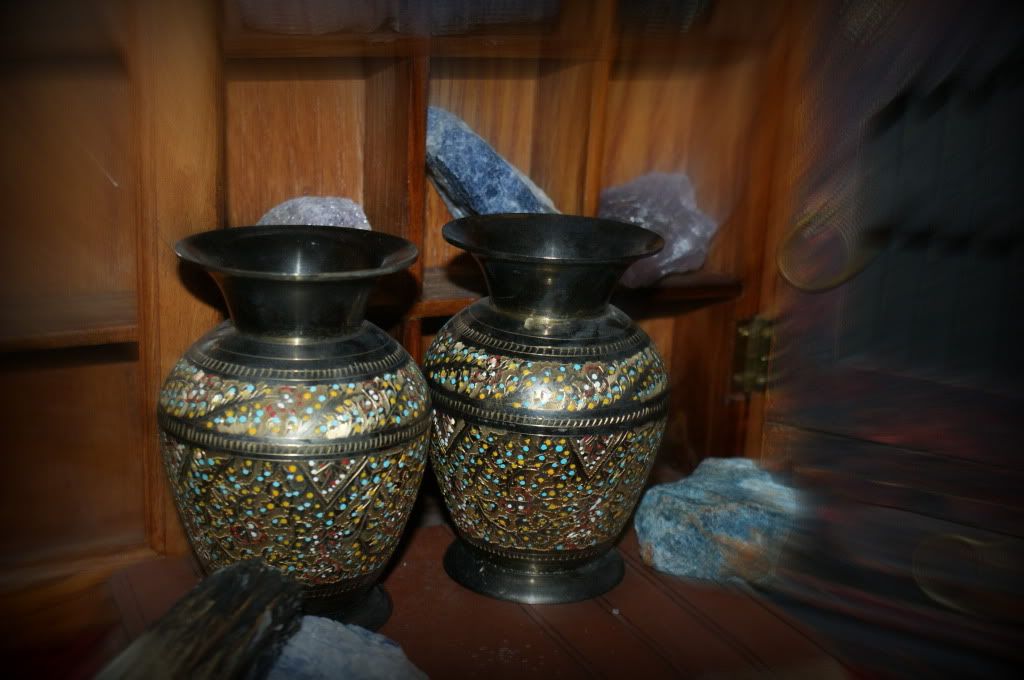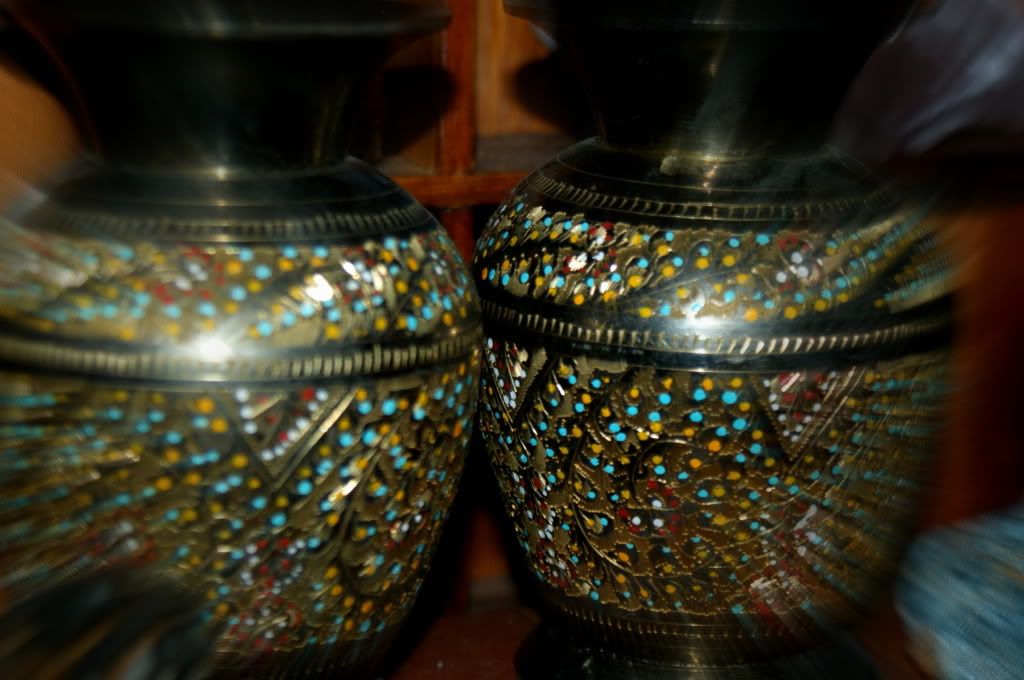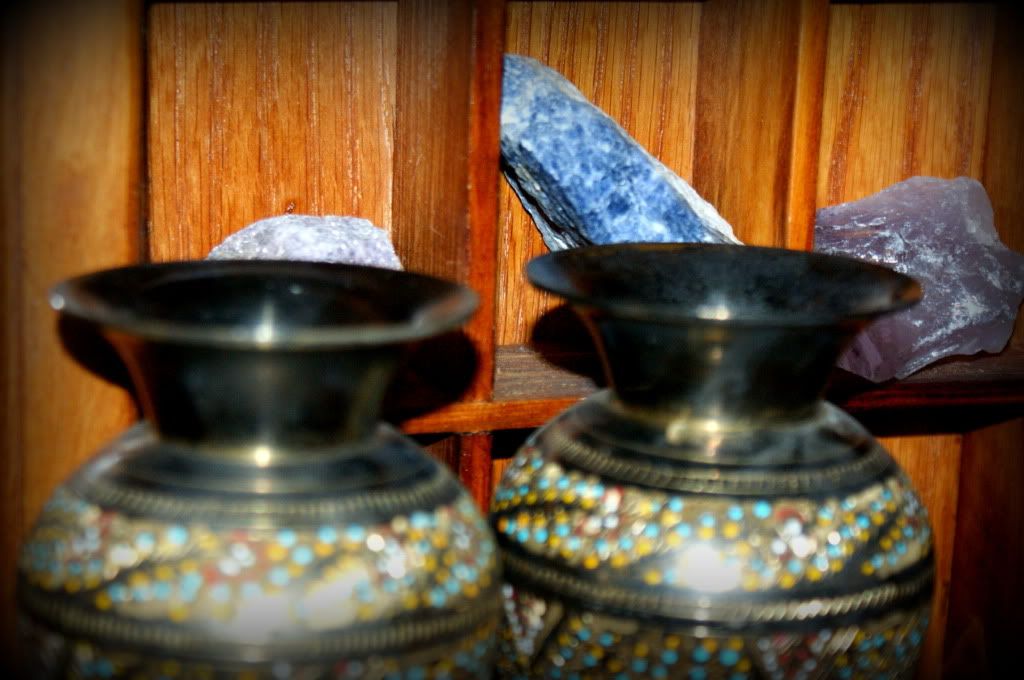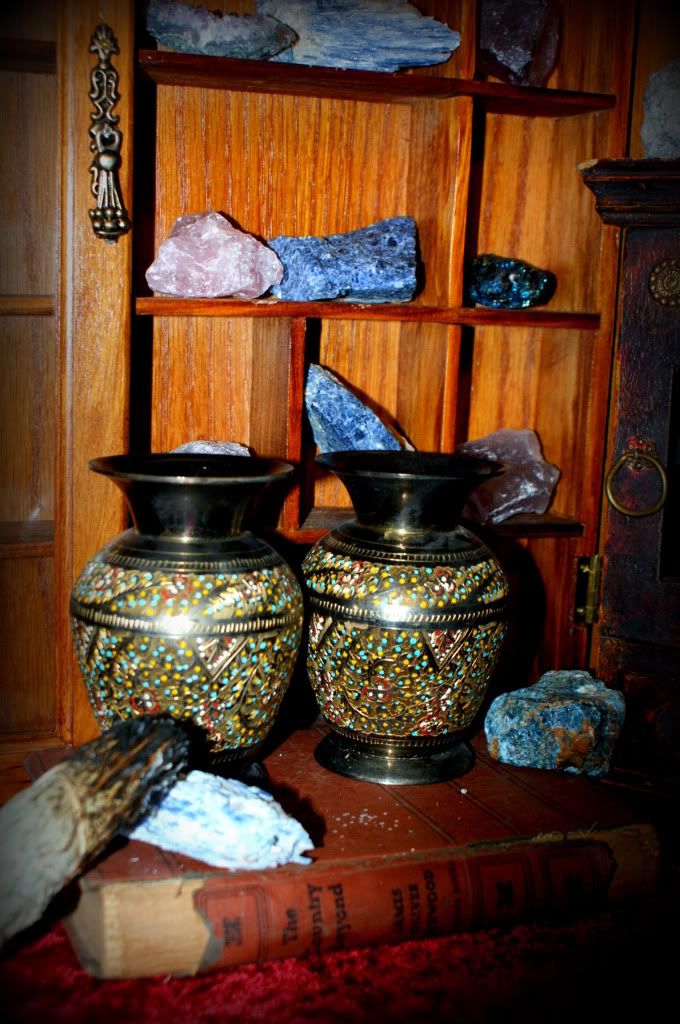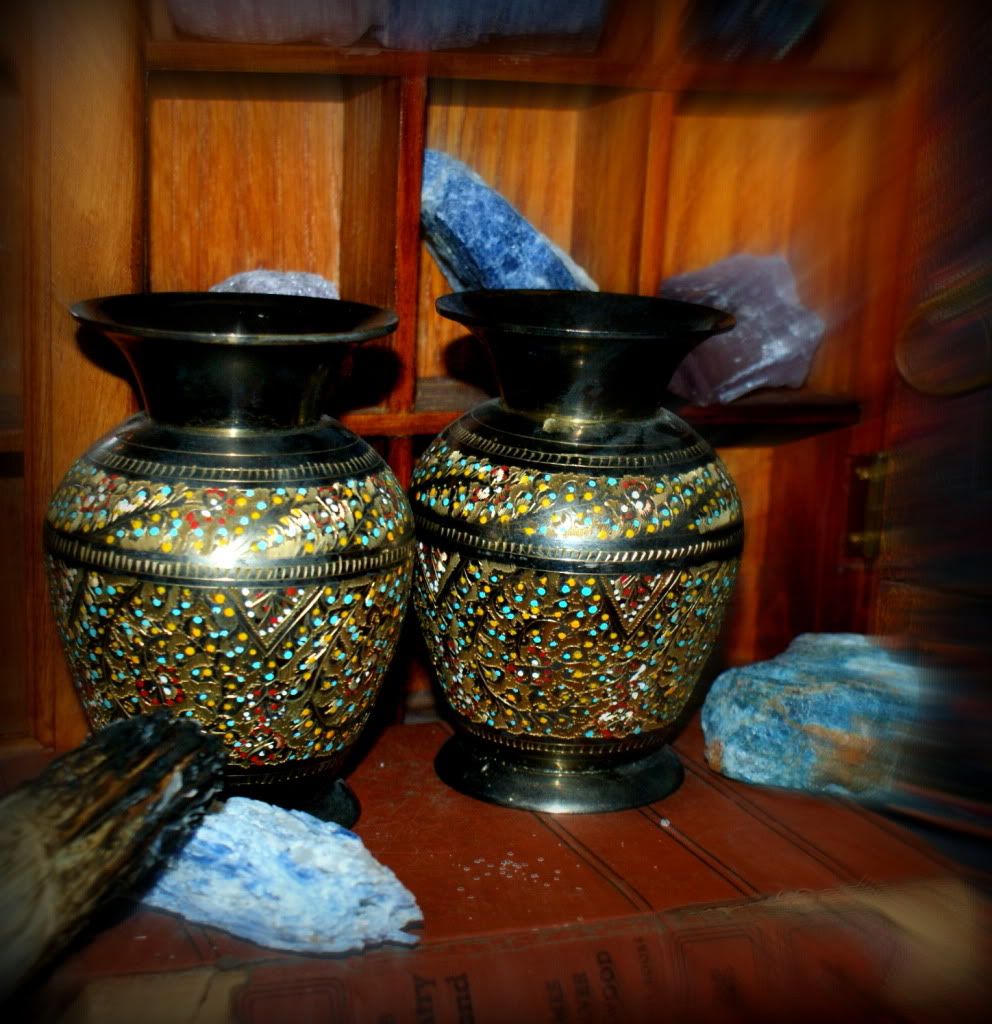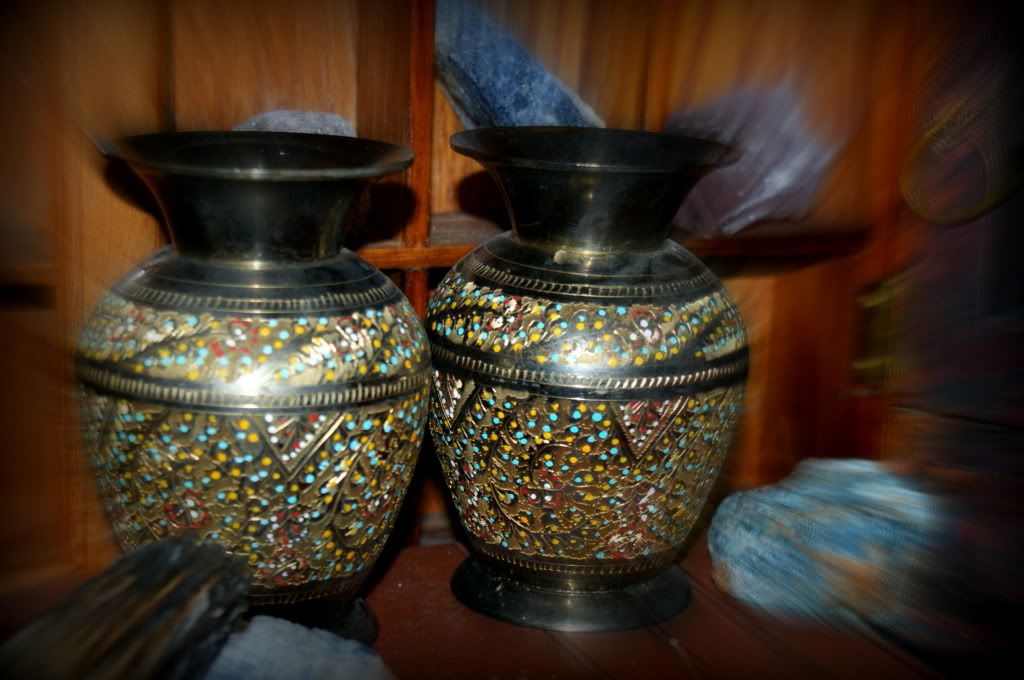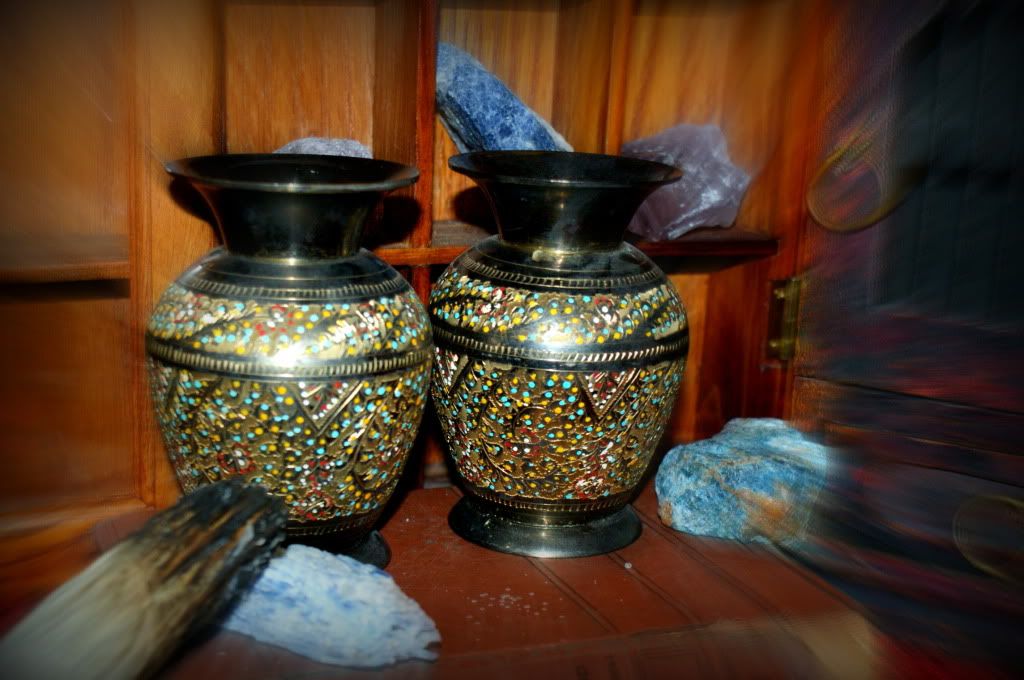 This auction is for a male and female couple of Marid djinn, jinn, genies, that have come back with us directly from a "jinn haunted" home in a rural part of Venezuela. The jinn are approximately 3900 years old. They are believers in Allah, and chose to willingly be bound to this vessel, that they were attached to within the home, rather than to be exorcised and/or banished back to the spirit dimension. Prior to being bound, the conjurer and ourselves made it quite clear to the spirits that their willingness to be bound would also require them to be of servitude to a human master until which time that master tells the jinn that his servitude is no longer needed, or relinquishes them of their duties. The master may also wish to keep the jinn in his/her servitude until the master's death, and then should the master wish, he/she may transfer that mastership to their next of kin rather than releasing the jinn of their spiritual duties of protecting and serving. These jinn have agreed to those terms.
We have also made it clear, and we make it clear again now, that the master is responsible to treat the jinn in a welcoming, non-hostile, environment and way, and that should the master fail to treat the jinn in the proper manner, fail to recharge his/her spirits vessels, or do anything else to harm the jinn or treat them less than the master would their own family, all rules to the binding are no longer valid, and the jinn shall utilize their right to freedom of choice, and will be allowed to leave the masters service and either return to the spirit world, or seek out this conjurer or another conjurer to be put in touch with a new human that needs guidance. These jinn have also agreed to these terms and is willing to comply with the rules.
As we mentioned in the email, but will do so again here, some of the vessels that were used for binding are older vessels that were in the house prior to the time that the mother moved into the home, and some of the vessels are newer items, or items that the mother had in her house, that she allowed us to bind the jinn to and take back with us. This particular vessel, which appear to be two vases, also appear to be an older style, although we have no knowledge as to how old, and were items that were in her house before she moved in. We always try to do our best to provide you as much information as we can about the vessel(s) being used, although not being historians or antique experts, we don't have definitive information as to how old items actually are, unless they have been labeled. Sometimes when we receive items the owner may tell us what they know about it and we can pass that along, although we can't verify that their information is accurate either.
As mentioned before, these jinn bound to this set of vases, are Marid of over 3900 years. Prior to the mother moving into this home in Venezuela, they claim to have been living in the home for approximately 4-5 years with several other jinn and spirits, but no humans. You are probably wondering how we come to know much of the history of the individual/sets of bound jinn that we offer, and in this particular situation, the conjurer we were with actually allowed her own human body to be used as a communication portal, allowing possession and the jinn would speak directly through her. We watched carefully to be sure that the jinn that entered her were only of the highest good, as the home was infested with several types of jinn, several of which were not good, and those of the darker were not allowed to come through. It was an incredible experience to behold, and quite education too. The conjurer's body language would completely change as the jinn took control, giving us quite a bit of insight and their history. Please note that allowing your body to be used, or possessed, by your jinn spirits is not something that we recommend to those who are not highly experienced, as you have to be certain that your skills and your knowledge is strong enough to keep out the bad, etc. Please do not try to allow yourself to be possessed at home, as it really needs to be done in a safe environment, etc.
All of the jinn that we are offering, and all of those that have been willingly bound and brought back with us, we had the pleasure of communicating directly with before their binding, as they were allowed to possess the conjurer's body and speak to us.
During our communication session with these two spirits, we were informed that they have had 9 masters in their lives. They apparently have been together since somewhere around their 300th year of age, so most of their lives. They never had any children. They met in Saudi Arabia 3600 years ago, and life was much different then. They claim that the last 4-5 years living just with jinn and no humans has been quite different for them, both in a good way and in a bad way. The good thing was that they had met several other jinn that felt like family to them, as since they have no children they tended to just be on their own. They mention that for the first time since their meeting of each other so many years ago, they felt content with other jinn. They actually mention that a hierarchy was starting to form among them, quite differently because some are Ifrit and some are Marid, and usually the relationships among jinn are more within their own species. However, this was a different sort of lifestyle, one that they seemed to enjoy quite a bit. On the bad side, they did feel like they were lacking a sort of humanistic form of life that they had so gotten used to in their many masters and lives of servitude. For example, they mention that because jinn don't have reason to speak out loud like humans do, they only spoke telepathically with one another, and so they missed being around "noise" so they say. They also mention missing the music that the humans would play.
For these reasons, and for a few other private reasons, they have some to the mutual decision than rather leaving or being banished back to their spiritual realm, they wish to be bound to these vessels and to be rehomed to their next master.
They mentioned that in the past they were most helpful, or had a lot of requests for wish granting that had to deal with financial burdens and trouble, and matters of the heart. They said that matters of the heart are their very favorite as they can completely understand and are fortunate to have met their soul mates early in life. However, they say that the humans suffer so greatly in the conquests of the heart and to find companionship, and they feel drawn to help their masters with those items. They also mention having to help with a lot of luck and financial dealings. Masters and their family members needing some help in the finance department – nothing new for them and they are willing to help with that as well.
They said no request should be left unheard, so unspoken. They want to know what is troubling their masters, and they wish to be at least part of the answer to those troubles and problems.
So there you have it. These two items are considered to be the third, or item #3 that we have brought back with us. Their two names and bonding instructions will be sent to their future master, and all bidders are responsible to have read the listing in its entirety before bidding.
Please bid if you are of the light and you believe that you are up for the challenge of having a new couple of spirits in your home with you. They are up for the challenge and hope that someone out there through our means of network will feel drawn to accept them into their life.
As always, we do reserve the right to end the listing at any time and to cancel bids should one of our spiritual guides or the jinn themselves inform us that the bidder is not of the highest good or will not be a good fit that they are willing to serve. The spirits do sometimes and have been known to check on bidders during the auction process, as they certainly have the right to leave their vessels and they may wish to go and check out who is bidding on them to see if they wish to go with that person. This is not something to fear, as if they do so, you may or may not know that they have "stopped by" to witness you in your daily life.
To the future bidders and next master of this jinn couple, thank you so much in advance for being willing to share your life with our spirits, and to allow them to serve you and improve your life for the better. Keeping spirits and having jinn as your companions is much in the same a serious decision as it would be for you to adopt another human, although there are obvious less responsibilities on the physical plane, and the jinn know how to "take care" of themselves. Nevertheless, it is a big decision and we thank you for being willing and dedicated to your ascension process, the spirit world, for your unfaltering belief in them, and for your dedication to improving your own life through their help and goodness. After all, we are all just spiritual souls having this human experience. The fact that you are willing to share that experience with another spiritual soul is a blessing to both you and the spirit, and you are surely evolving at a greater rate and living at a higher vibrational frequency than those around you who have not yet experienced the light in this way.
Love and Light To All Of You,
Rebecca,
The Moondancer Originals Familly
Moondancer Originals only accepts PayPal for ease of use, safety, and security reasons. Please make all payments within 3 business days of committing to purchase an item. If you have an extraordinary circumstance please message us to let us know what is going on, and when you will be able to purchase the item, and each case will be looked into on an individual basis. If we do not allow you to extend the payment deadline, please understand that it is not personal, rather just trying to efficiently run our business. Please note that we do have to wait for some payments to clear before sending out.

Only bid if you are seriously intending to make this purchase. Due to the high number of non-paying bidders, we do have to restrict bidding to those who have an account that is currently in compliance with bidding and purchasing policies. It is nothing personal, and if you are not allowed to purchase, please work to get your account back into compliance and then come shop with us once more!

If you do not pay for your item within the payment deadline, we will send you one reminder, and then we will open a non-payment case against your account and leave you negative feedback. We try to avoid leaving negative feedback at all costs, as this will seriously hinder your ability to purchase other items down the road from other sellers, but we will be forced to initiate this process should you choose not to pay for items you have committed to buying in an attempt to help all sellers lessen the rapidly growing non-payment issue and protect our businesses.
We ship to the USA and Internationally. We do not ship on holidays or weekends. Please keep in mind that all payments must clear before we are able to send your item out. We will mark the item as shipped within the transaction, so please be checking your account for updates.
Due to the nature of our business, we do not accept returns or give refunds. We try to never make mistakes on our shipments, but if for some reason we have sent you an incorrect item, please let us know right away so that we may correct that error.
Paranormal experiences occur in different ways and take different forms. We take a lot of pride in what we offer in our store. This is our life and we love what we do. We have been involved in the metaphysical field for many years, and we have established many great connections and relationships through our work that enable us to offer items from all over the world to you.
Please feel free to email us at anytime regarding questions you have about our items, or advice you need about purchasing an item, etc. Please understand that we try to respond to all messages we receive within 48 hours, but we do receive a high volume of emails and try to respond to them in the order in which they have been received.
We tend not to respond to messages on holidays or weekends, but occasionally we have found ourselves so committed to our work that we have worked through the weekend responding to messages and helping our customers. This just depends on our work load, so please do not be offended if you should not receive a response until the following business day.
We are very passionate about our work. Please let us know how our items have changed your life. Feel free to message us and give us feedback down the road so we can add it to our client testimonials, and more importantly, so we can continue to positively affect the lives of our clients.

As per Legal requirements: We are required by law to state that anything we sell is for entertainment purposes only. We are not responsible for anything that happens once the buyer takes ownership of any of our items. You must be at least 18 years old to make purchases on this site.
Purchases made of products and/or services are done at your own risk. We are not responsible for misuse of any of the items from our store and those items/services should not be used in lieu of professional, legal, medical, financial or psychiatric advice or care.
Moondancer Originals text, photographs of items or services, logo and all listing descriptions, written experiences and testimonials, are plagiarism protected and are Copyright material. Use of any Moondancer Originals material is considered copyright infringement, and is prohibited by law without written permission from a Moondancer Originals representative.
We would like to address that we are selling metaphysical items, and as such, much of our information is received by hearsay, folklore, mythological tales, and channeled information. As such, we will not be held liable for what does/does not happen after you have purchased one of our items. Our items are clearly labeled, "No Returns Accepted" because of the nature of the business we are in. When you purchase one of our items you are fully understanding this, and taking full responsibility for yourself and your purchase. "Magick" is different for each and every person, and the results you experience are different. Each one of us on this earth experiences the world differently, the same way we experience the metaphysical differently than one another. We are passing along and re-homing many spiritual companions, passing on and delivering to you channeled messages and hearsay regarding these spirits and/or haunted items, and we are not responsible for your experiences with them after that point and we are not responsible for the "validity" of the information. We do study and research as much as possible after we have received channeled information to decide whether or not it resonates with ourselves after we have received it. We ask that you do the same. If it resonates with you, please purchase from us. If it does not, please do not purchase from us. There is no way for us to know whether or not our spirits and the information we have received is truth. We want to believe our spirits have told us and our friends the truth, but we are not "guaranteeing" any of the information we have provided. Channeled information from any source be it spirits, extra-terrestrials, or humans, is exactly as we have stated – there is no way for us to verify truth from untruth, and so we just provide the information as we have received it. This is not a place for the skeptical, as magick has never and will never work for those who do not believe in it. It is as simple as that. We feel we were called to do this job in this lifetime, and we ask that you buy from us accordingly as it resonates inside you. We are very strict about our NO RETURNS ACCEPTED policy, as well as have added this disclaimer so that you are fully aware that when you purchase from us, you are releasing us from any liability associated with your purchase, our items, and by purchasing from us, you have agreed to our policies as stated above.
txzj pxzj1277 txzj67